---
Crew
Director – Shane Black, Screenplay – Shane Black & Drew Pearce, Producer – Kevin Feige, Photography (3D) – John Toll, Music – Brian Tyler, Visual Effects Supervisor – Christopher Townsend, Visual Effects – Cinseite (Supervisor – Simon Stanley-Clamp), Digital Domain (Supervisor – Erik Nash), Framestore (Supervisor – Mark Bakowski), Fuel VFX, Luma Pictures (Supervisor – Vincent Ceretti), Method Studios, Prologue, Scanline FFX, Trixter (Supervisor – Alessandro Cioffi) & Weta Digital (Supervisor – Guy Williams), Special Effects Supervisor – Dan Sudick, Costume Effects – Legacy Effects (Supervisors – Shane Mahan & Lindsay McGowan), Production Design – Bill Brzeski. Production Company – Marvel Studios.
Cast
Robert Downey Jr (Tony Stark/Iron Man), Gwyneth Paltrow (Virginia 'Pepper' Potts), Guy Pearce (Aldrich Killian), Ben Kingsley (The Mandarin/Trevor Slattery), Rebecca Hall (Maya Hansen), Don Cheadle (Colonel James Rhodes/Iron Patriot), Ty Simpkins (Harley), Jon Favreau (Happy Hapgood), James Badge Dale (Eric Savin), Paul Bettany (Voice of Jarvis), William Sadler (President Ellis), Stephanie Szostak (Ellen Brandt), Dale Dickey (Mrs Davis), Miguel Ferrer (Vice President Rodriguez)
---
Plot
In the aftermath of the Chitauri invasion of New York City, Tony Stark is experiencing difficulty sleeping and is spending his time redesigning the Iron Man suit. Aldrich Killian, a scientist who Tony rejected back in 1999, makes a reappearance and tries to interest Pepper in the application of Extremis, which interacts with unused areas of the brain to regenerate dead tissue. There is a new threat with the emergence of a terrorist known as The Mandarin. Suspicious, Happy Hapgood follows one of Killian's men but is wounded in an explosion. Realising The Mandarin is behind this, Tony issues a challenge for a showdown on television. The Mandarin responds by obliterating Tony's Malibu home with helicopter gunships. Tony makes an escape to rural Tennessee in a damaged Iron Man suit. There he gets the help of young Harley as he tries to determine the nature of the Extremis related explosions and tracking down The Mandarin as he plans an attack on The President. Meanwhile, Killian has abducted Pepper and injected her with Extremis, which will mean that the unstable elements will cause her body to detonate if left uncontrolled.
---
Big screen adaptations of Marvel Comics adaptations have become a billion dollar industry throughout the 2000s and 2010s. These have included Blade (1998), X-Men (2000), Spider-Man (2002), Daredevil (2003), Hulk (2003), The Punisher (2004), Elektra (2005), Fantastic Four (2005), Man-Thing (2005), Ghost Rider (2007), Captain America: The First Avenger (2011), Thor (2011), The Avengers (2012), Guardians of the Galaxy (2014), Ant-Man (2015), Deadpool (2016), Doctor Strange (2016), Black Panther (2018), Venom (2018), Captain Marvel (2019), Black Widow (2021), Eternals (2021), Shang-Chi and the Legend of the Ten Rings (2021) and various sequels to most of these, as well as the tv series' Agents of S.H.I.E.L.D. (2013-20), Daredevil (2015-8), Agent Carter (2015-6), Jessica Jones (2015-9), Luke Cage (2016-8), The Defenders (2017), Inhumans (2017), Iron Fist (2017-8), The Punisher (2017-9), Runaways (2017-9), The Falcon and the Winter Soldier (2021- ), Hawkeye (2021- ), Loki (2021- ), WandaVision (2021- ), Moon Knight (2022- ), Ms Marvel (2022- ), She-Hulk: Attorney at Law (2022- ) and Secret Invsion (2023).
One of the most popular and financially successful among these was Jon Favreau's highly enjoyable adaptation of Iron Man (2008) with Robert Downey Jr. Favreau, Downey and the team returned for the somewhat disappointing Iron Man 2 (2010). More importantly, Iron Man quickly became an essential facet of the Marvel Cinematic Universe with Downey making a cameo appearance after the end credits in The Incredible Hulk (2008) and Iron Man becoming one of the essential players in the Marvel team-up The Avengers. [Iron Man Three similarly plays the game of a post-credits sequence but with plans for Avengers: Age of Ultron (2015) vague at the point of this film's release, all we get is an admittedly amusing sequence Robert Downey Jr using Mark Ruffalo's Bruce Banner as therapist]. Downey subsequently went on to play Tony Stark/Iron Man in .Captain America: Civil War (2016), Spider-Man: Homecoming (2017), Avengers: Infinity War (2018) and Avengers: Endgame (2019).
With Iron Man Three, Jon Favreau has stepped back to an executive producing position (as well as reprising his role as Happy Hapgood, only (perhaps with ominous symbolism) to be promptly hospitalised for the bulk of the film). The new inheritor of the franchise is Shane Black. Black is considered a celebrity screenwriter in some circles after selling his spec script for Lethal Weapon (1987) for $1.25 million. Beyond that, Black's track record has been uneven. He has contributed scripts for the delightful children's monster bash The Monster Squad (1987), Tony Scott's underrated The Last Boy Scout (1991), the fine Last Action Hero (1993) and the flop Renny Harlin action film The Long Kiss Goodnight (1996), none of which have been box-office hits. Most recently, Black made his directorial debut with the quirkily appealing modernised film noir Kiss Kiss Bang Bang (2005) and subsequent to this went on to The Nice Guys (2016) and The Predator (2018). He has been associated with a bunch of other films, including a long-rumoured big screen revival of pulp hero Doc Savage.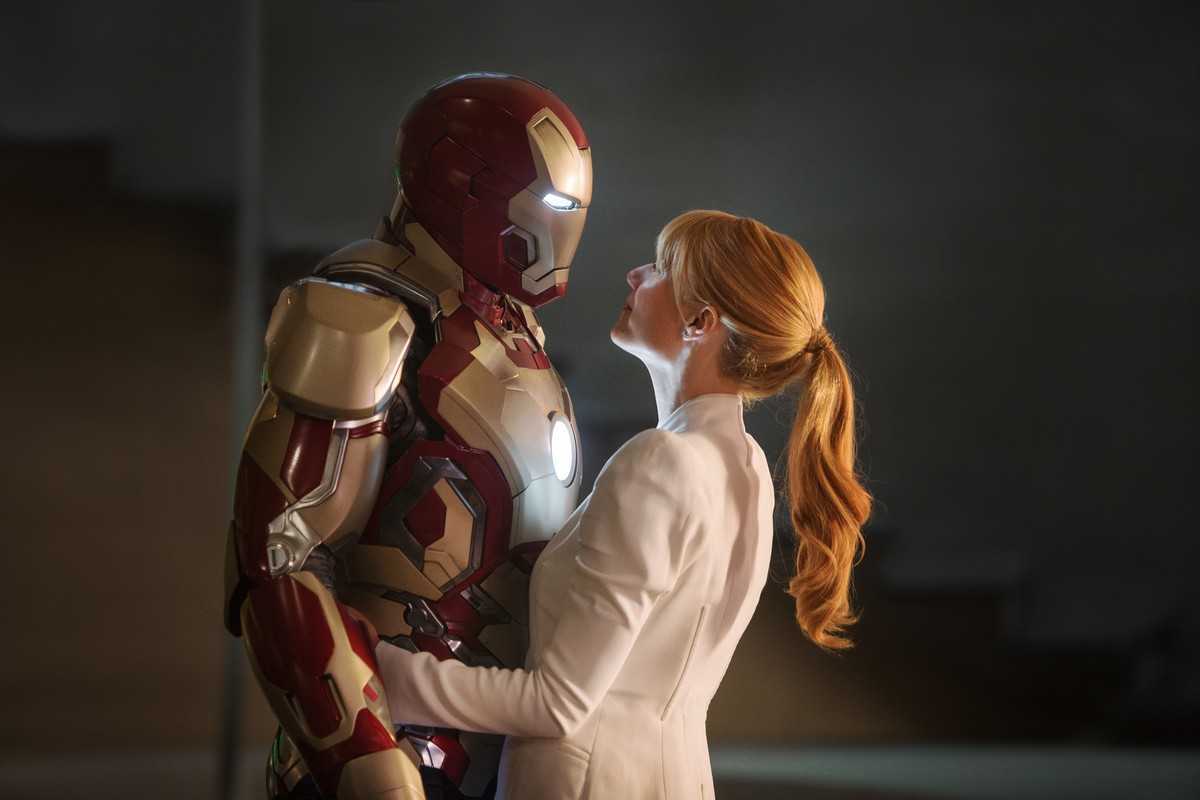 Alas, the change of creative hands promptly proves to be a disastrous move that causes Iron Man Three to sink. In theory, the idea that Shane Black and co-writer Drew Pearce have is admirable – to create a film that uses The Mandarin, the No 1 villain in the Iron Man comic-books, as well as to take the basics of Extremis (2005-6), one of the most popular of the modern Iron Man graphic novels, incorporating the villain Aldrich Killian and his creation of a super-soldier virus. (Many aspects of the way that Extremis retconned the Iron Man story, which brought Tony Stark's origin into the 21st Century, were also borrowed by the first Iron Man film). Shane Black also stated that he wanted to turn things on their head by stripping Tony Stark of the Iron Man costume and having to rely on his wits. In theory, this should all work most promisingly; in actuality, it is a disaster.
While I can see what Shane Black was trying to do – create a story about Tony Stark stripped of his suit and struggling to find his way back – this proves dull in practice. Everyone has come to watch a superhero film; if we wanted to see a film about an ordinary guy trying to fight villains we would go and watch a standard action film. To strip the hero of the show of his essential accoutrements is to cheat the audience of what it is they have come in expecting – namely watching Robert Downey Jr don the suit and go into action.
Certainly, this is not quite as dull as it might seem and Shane Black delivers some decent superheroic action scenes – a fine sequence with helicopter gunships blowing up Tony Stark's home and a real standout scene with him in the Iron Man suit having to save about a dozen people falling in mid-air from an exploding Air Force One. Even the expectedly wince-inducing scenes where Tony Stark gets a kid sidekick for some of the film come out not to badly due to Robert Downey Jr's customary cocky playing.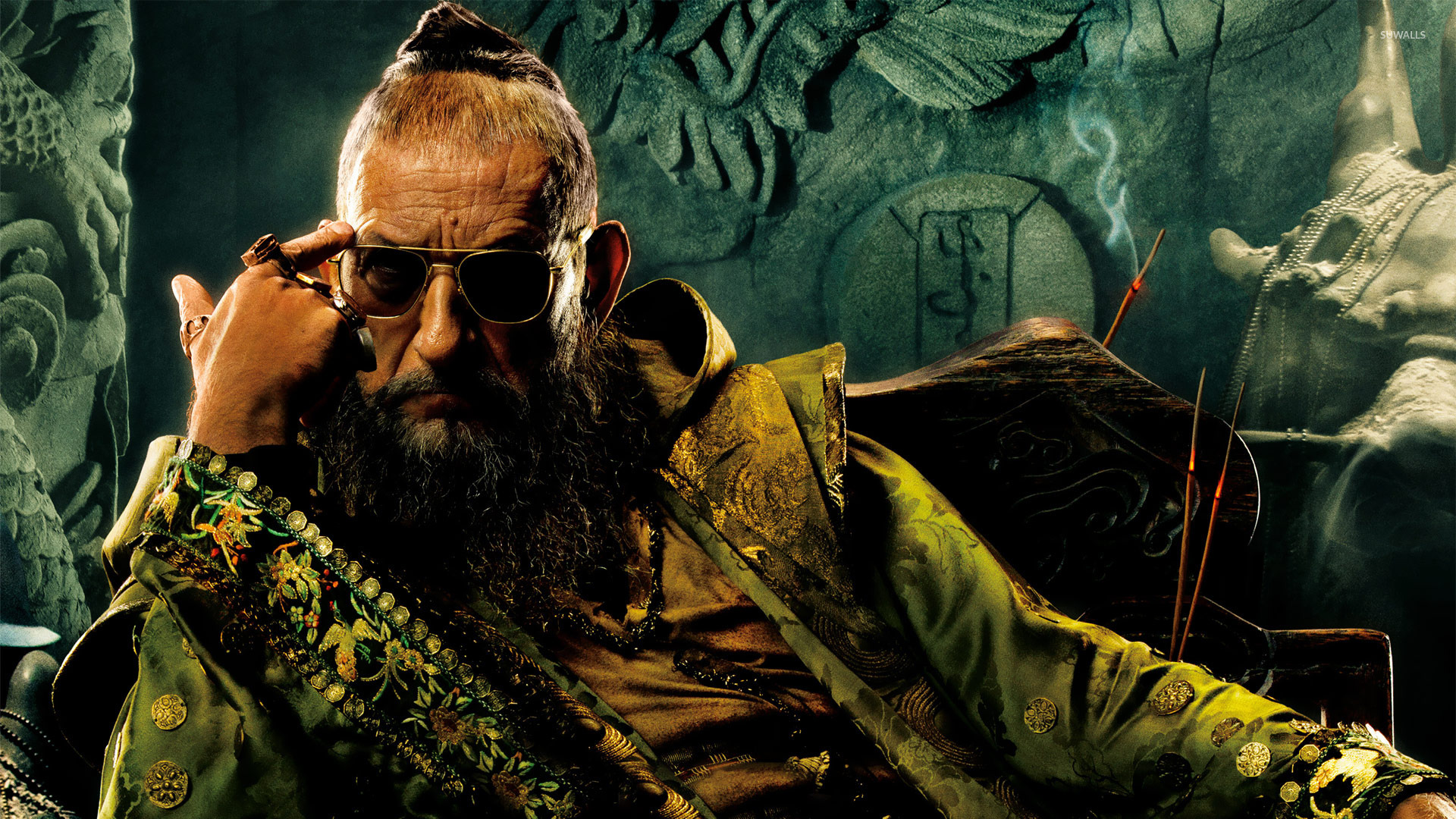 The other major bugbear is the utter abortion that Black and Pearce make of Iron Man canon. The Mandarin is the No 1 villain in Iron Man comic-books – he's Tony Stark's Lex Luthor, if you like. One has come used to comic-book continuity being treated liberally in the Marvel Comics films – most notably the X-Men films making up their own back history, but this surely earns the prize that sits somewhere down there with a Batsuit with nipples. Introduced in the comic-books in 1964, The Mandarin was originally a scientist in pre-Communist China who discovered a crashed Makulan spaceship and took from it ten rings that bestowed great powers. He became a super-villain of world domination plans, genius intellect and great technological innovation and resource.
Here however The Mandarin is rewritten as a terrorist and given a look that resembles an Afghan warlord, which is an acceptable modernisation of the character. Notedly, all suggestion of The Mandarin's Chinese origin has been excised from the film – quite possibly due to the fact that the producers were concerned about offending Chinese audiences who nowadays comprise a substantial part of the movie-going audience. (Indeed, the production travelled to China to shoot scenes especially for Chinese audiences featuring Fan Bingbing that do not appear in the English-language print).
Even this in itself is acceptable but what Black and Pearce then go and do [PLOT SPOILERS] is totally emasculate The Mandarin and throw in a completely ridiculous spin by revealing that he is not a super-villain at all but in fact a bad actor who has been paid to play the part and create a fake menace. At least, Ben Kingsley has a ball in the role and owns the screen every time he turns up. Black and Pearce also incorporate the character of Eric Savin, who is supposed to be the cyborg Coldblood in Marvel continuity but exists here as no more than Killian's main enforcer removed of any comic-book connection except the name.
The Extremis plot also pans out as an exceedingly dull one. A super-villain who goes around converting people with an infection that doesn't do a whole lot more than make them glow and start emitting heat proves to be rather boring. It makes Iron Man Three into little more than a big-budget version of Trancers (1985) and it is frankly disappointing as a superhero villain goes. The irony of this is that the failing of Iron Man 2 was that it felt like a crowded three-ring circus with too many superheroic characters and subplots going on. Iron Man Three goes the opposite way and opts for a minimalist showing – it has about the same number of super-villains but serves to reduce the largest villain of Iron Man canon to no more than a glove puppet; strips Tony Stark of the Iron Man suit and reduces him to an ordinary guy for much of the running time; and spends most of its time with a villain who is no more than a mad scientist whose sole trick is causing people to overheat. Indeed, when the hero of the film's big internal drama is that he can't get to sleep, you wonder why bother.
Ben Kingsley's Trevor Slattery later made an appearance in Shang-Chi and the Legend of the Ten Rings (2021), which made an effort to create a new version of The Mandarin called Wenwu.
---
---