---
Crew
Director – Gavin Hood, Screenplay – David Benioff & Skip Woods, Producers – Lauren Shuler Donner, Hugh Jackman, John Palermo & Ralph Winter, Photography – Donald M. McAlpine, Music – Harry Gregson-Williams, Visual Effects Supervisor – Patrick McClung, Visual Effects – [Hy*drau*lx] (Supervisor – Erik Liles), Luma Pictures, Method Studios, Rising Sun Pictures & Soho VFX (Supervisor – Allan Magled), Special Effects Supervisor – Dan Oliver, Makeup Effects – Amalgamated Dynamics (Supervisors – Alec Gillis & Tom Woodruff, Jr.), Production Design – Barry Robison. Production Company – 20th Century Fox/Marvel Entertainment/Donners Company/Seed/Dune Entertainment/Ingenious Film Partners/Big Screen Productions.
Cast
Hugh Jackman (Wolverine/Logan/James Howlett), Liev Schreiber (Victor Creed), Danny Huston (Colonel William Stryker), Lynn Collins (Kayla Silverfox), Taylor Kitsch (Remy Le Beau/Gambit), Will.I.Am (John Wraith), Daniel Henney (Agent Zero), Kevin Durand (Fred Dukes), Dominic Monaghan (Bradley), Ryan Reynolds (Wade Wilson), Tim Pocock (Scott Summers), Max Cullen (Travis Hudson), Julia Blake (Heather Hudson), Stephen Leeder (General Munson), Scott Adkins (Weapon XI), Tahyna Tozzi (Emma Frost)
---
Plot
Canada, 1845. Young James Howlett lies ill as soldiers come to the door and shoot his parents. James is startled when in anger he produces a set of claws from inside his hands and kills the man who shot his father, only for his brother Victor to tell him that he has just killed his real father. Over the next century-and-a-half, James/Logan and Victor (who likewise has the ability to produce claws and fight like an animal) enlist in various wars, although Logan becomes increasingly concerned about Victor's bloodthirsty tendencies. Sentenced to a firing squad for their actions, they are freed by Colonel William Stryker who asks them to join a team of people with superpowers he has put together. After the others slaughter innocents while on a mission to Nigeria, Logan walks away from the team. Some years later, Logan is living with his girlfriend Kayla in the wilds of Canada and working as a lumberjack when Stryker comes, saying that Victor has gone berserk and is eliminating the other members of the team. Logan declines Stryker's request to return. Victor then appears and slaughters Kayla. Logan agrees to undergo an experimental process where Stryker's scientists fuse the ultra-tough metal adamantium to his skeleton. He now takes the name Wolverine. However, when Logan learns that Stryker also intends to wipe his memory, he flees from the laboratory. Stryker sends his men to eliminate him. In the process of tracking Victor down, Logan realises that Victor is working for Stryker and that Stryker is planning a series of experiments to make the mutants more powerful.
---
X-Men Origins: Wolverine is the fourth film based on the popular Marvel comic-book X-Men. The film series began with the massively successful X-Men (2000) from director Bryan Singer, which started off the enormously lucrative bandwagon of Marvel Comics screen adaptations throughout the 00s. Bryan Singer continued with X2 (2003), which was even better received than the first. Things went downhill with Brett Ratner's X-Men: The Last Stand (2006), which almost served as the death knoll for the series, with Ratner killing off major characters in disruption of comic-book continuity, not to mention packing the film with mutant characters to a point of an absurd overkill. Perhaps as recognition of these problems – not to mention various of the actors wanting to opt out of the series – 20th Century Fox next announced three X-Men prequels with X-Men Origins: Wolverine here, as well as X-Men Origins: Magneto, which eventually merged into X: First Class (2011).
Thankfully, with Wolverine, Brett Ratner is nowhere in sight. This time direction has been handed over to South African director Gavin Hood, a former actor in various South African shot action movies, who had a big international hit as director with Tsotsi (2005) and was then imported to the US to make Rendition (2007) and the subsequent adaptation of Orson Scott Card's Ender's Game (2013). The script comes from David Benioff, the author also of Troy (2004), Stay (2005),d The Kite Runner (2007), Gemini Man (2019) and most famously co-created the tv series Game of Thrones (2011-9)., and Skip Woods who wrote the previous Hugh Jackman turkey Swordfish (2001), the videogame adaptation Hitman (2007), the big-screen remake of The A-Team (2010) and then as co-creator of the big hit of tv's Game of Thrones (2011-9).
The good news is that X Men Origins: Wolverine is a substantial improvement on X Men: The Last Stand. The Wolverine origin story closely follows the one laid down in the comic-book – introducing Wolverine's adoption by the Howlett family in Canada, his participation as a soldier in various wars, his Native American girlfriend Silver Fox, his sheltering with the Hudsons, the creation of the adamantium skeleton as a result of Weapon X experiments and Team X (albeit with a slightly different complement).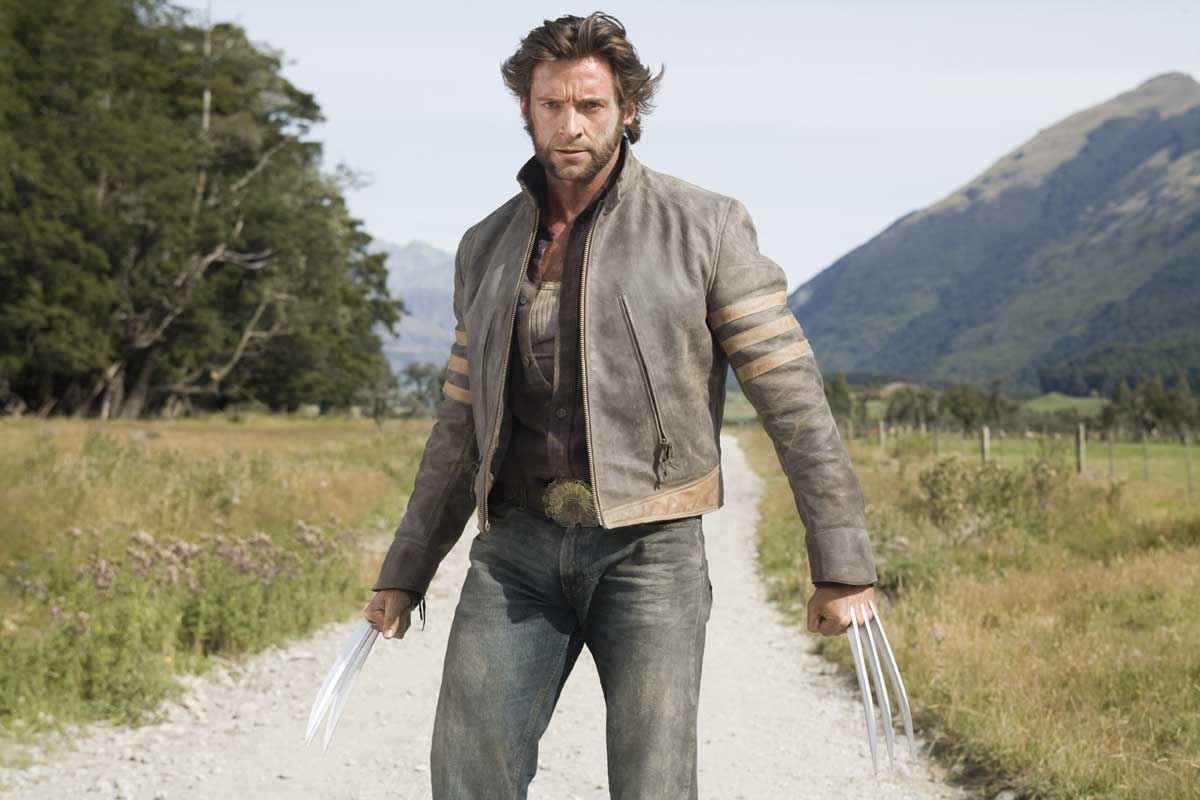 The film introduces a number of other mutant characters from the comic-book – in fact, it works far better at introducing a variety of new mutants in a story that allows each decent screen time than either The Last Stand or X2 do. These include John Wraith, Frederick Dukes/The Blob, Agent Zero, Christopher Bradley/Bolt, Wade Wilson/Deadpool, Remy LeBeau/Gambit, a younger version of Cyclops and Emma Frost (who now becomes Silver Fox's sister), while according to continuity Liev Schreiber's Victor Creed grows into the hulking Sabretooth that we see in the other films.
One of the other clever aspects of the film is how it also ties in continuity of both the comic-books and the other X-Men films, featuring a return appearance of Colonel Stryker (who was an evangelist in the original comic-book) from X2 and bringing the series in a nice full circle as Professor Xavier (a cameo from Patrick Stewart who has been creepily digitally altered to appear much younger) turns up at the very end and asks the freed mutants to come with him.
One good thing that X-Men brought to the fore was then unknown Australian actor Hugh Jackman. Jackman incarnated Wolverine with a darkly aggressive anger that instantly made the character a fan favourite and in turn propelled Jackman to A-list stardom. In a seeming failure to recognise this, both of the subsequent X-Men sequels cast Jackman/Wolverine as only a supporting character in the show. Jackman expressed disappointment about Wolverine having been watered down to the extent that he was considering quitting the X-Men franchise following The Last Stand. The good news about X-Men Origins: Wolverine is that it puts Hugh Jackman and Wolverine back centre stage where they belong and allows Jackman room to deliver Wolverine at his angry, mercurial and anti-social best. Intriguing and all as the other mutants were, Wolverine is the star of the X-Men show. For simply recognising this point, Wolverine enters the fray at a head start in front of the other sequels.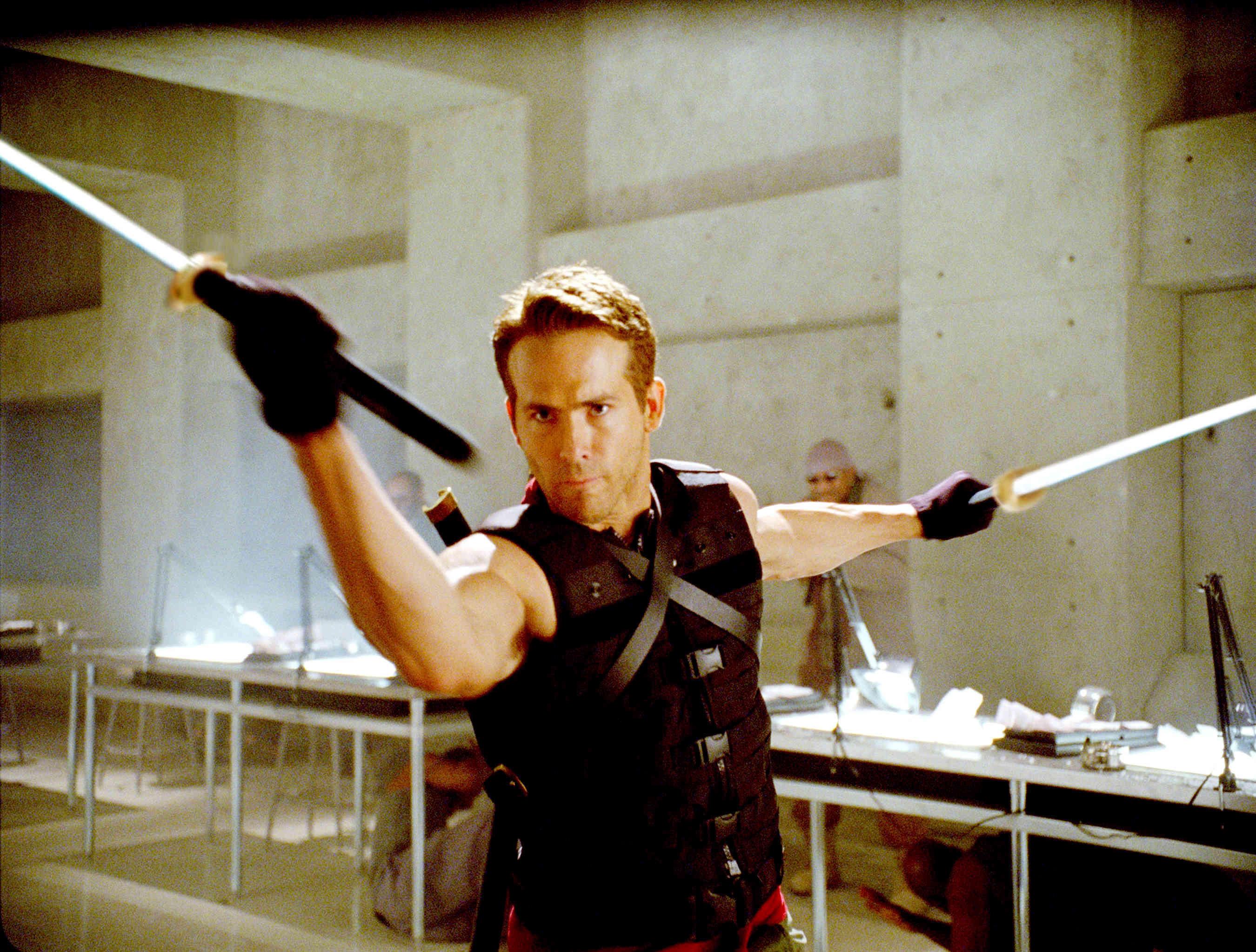 Wolverine also tries to craft Liev Schreiber as an anti-Wolverine of sorts. Liev Schreiber is not the actor that immediately comes to mind when you think of someone playing the same aggressive anti-heroic role that Jackman perfected, but Victor comes off reasonably well throughout. The disappointment is that the film never gives Liev Schreiber or Victor enough screen time to fill the size of the role it conceives for him. Amid the new mutants, the show is often stolen by the darkly charming Taylor Kitsch as Gambit (even if Gambit is surely one of the lamer mutants as a character goes – he is a super gambler and can turn playing cards into weapons). Ryan Reynolds steals the surprisingly brief scenes he turns up in, even if the direction he has been given requires him to make the part into a carbon copy of the sarcastic motormouth character he played in another Marvel Comics' adaptation Blade Trinity (2004). (Although he and the fan reaction was so negative to the watered down characterisation of Deadpool here that Reynolds personally shepherded a a substantially more faithful treatment of the comiv-book with Deadpool (2016).
Apparently, X-Men Origins: Wolverine (when not causing furore over work prints leaked online) was subject to some disagreement between Gavin Hood and the producers over the direction of the film, with they purportedly pushing Hood to create more superheroic action scenes and Hood wanting more focus on the plot. Although, everybody insisted that the disagreement ended amicably, Wolverine emerges as a film that has been first and foremost conceived around a series of spectacular action sequences – the break-in to the compound in Nigeria with David Henney conducting massive leaps through the air while shooting down opponents and Ryan Reynolds deflecting bullets with lightning sword moves; the sequence with Hugh Jackman on a motorcycle, using his claws to brake and turn, slicing Humvees in half, allowing an explosion to propel him through the air to attack the copter; and especially the fight sequences atop one of the cooling towers of Three Mile Island with Ryan Reynolds teleporting back and forward as he fights Hugh Jackman and Liev Schreiber and eventually with Weapon XI going down with his Cyclops optic blasts turned on, slicing the cooling tower apart like a peeled orange. While many of these action scenes teeter on the improbable, what you cannot deny is the sheer visual poetry of Gavin Hood and the special effects team's skill in creating them. The plot is made to play a backseat to these – that said, it is still a reasonable plot and pays more than due respect to the comic-book.
Two further Wolverine films were made with The Wolverine (2013) and Logan (2017), again featuring a return performance from Hugh Jackman. Bryan Singer then returned to the series with X-Men: Days of Future Past (2014) and X-Men: Apocalypse (2016), followed by X-Men: Dark Phoenix (2019) and The New Mutants (2020).
---
---