---
Crew
Director – Michael Gallagher, Screenplay – Michael Gallagher & Steve Greene, Producers – Michael Gallagher, Jana Winternitz & Michael Wormser, Photography – Greg Cotten, Music – Brandon Campbell, Production Design – Alec Contestabile. Production Company – Legendary Digital Studios/Cinemand Films/Kidsatplay.
Cast
Logan Paul (Blake Redding), Peyton List (Laina Michaels), Calum Worthy (Kellan Woods), Matthew Glave (Governor Dean Redding), Stacey Dash (Kendra Birch), Michael Traynor (Mason King), Lia Marie Johnson (Ellie Harper), Patrick O'Sullivan (Mr Glass), Ryan Newman (Sarah Foster), Jana Winternitz (Ms Cole), Aria Leabu (Corinne Michaels)
---
Plot
In the future, all countries have agreed that the world's population be reduced at the rate of five percent per year. The United States has introduced Law 10-241, popularly known as The Thinning, a standardised test that pupils must sit each year of school. Those that score the lowest grades are taken away to be executed. At the Vista Point High School in Austin, Texas, Blake Redding, son of the governor, is devastated when Ellie Harper, the girl he has been seeing, is taken away in the latest Thinning. At the following Thinning, Blake goes off to take the test, leaving a video for his father announcing that he is intending to answer all the questions wrong so that he can be selected. Redding intervenes and Blake is spared while classmate Laina Michaels, one of the top pupils, has her results altered and is selected instead. Blake tears cables out to turn the power off and Laina is able to escape in the chaos. The two of them run through the school, pursued by security forces, as they try to get the truth out.
---
The Thinning was a film made exclusively for YouTube Red, YouTube's original streaming content service that premiered in 2015 (and was rebranded as YouTube Premium in 2018). The creative force behind the film is 28 year-old Michael Gallagher who has become a video channel content creator and been behind several different online series. Gallagher has also directed one previous theatrically-released horror film Smiley (2012) and subsequently made the non-genre Funny Story (2018). Similarly, many of the stars of the film have been recruited from social media platforms, most notably Vine star Logan Paul and Lia Marie Johnson, an actor/singer from various web series.
The premise for The Thinning catches your attention. It becomes apparent soon after sitting to watch that it has been intended as another Young Adult dystopian film. This was a genre that went meteoric in the 2010s with the hit successes of The Hunger Games (2012), Divergent (2014) and The Maze Runner (2014), as well as various sequels to these and other assorted wannabes. The Thinning feels like a 1970s dystopian film – one is reminded in particular of works like Z.P.G. (Zero Population Growth (1972) and Logan's Run (1976) – but recast with young actors (most of whom are under the age of 25).
The premise is there but the execution fails badly. Michael Gallagher strains at the cliches of the dystopian future – we have the standard corrupt regime, the two young lovers struggling to find freedom/defy the system, and the security forces all in black (and for some reason wearing hockey masks). Neither the cast nor Michael Gallagher seem able to carry the idea.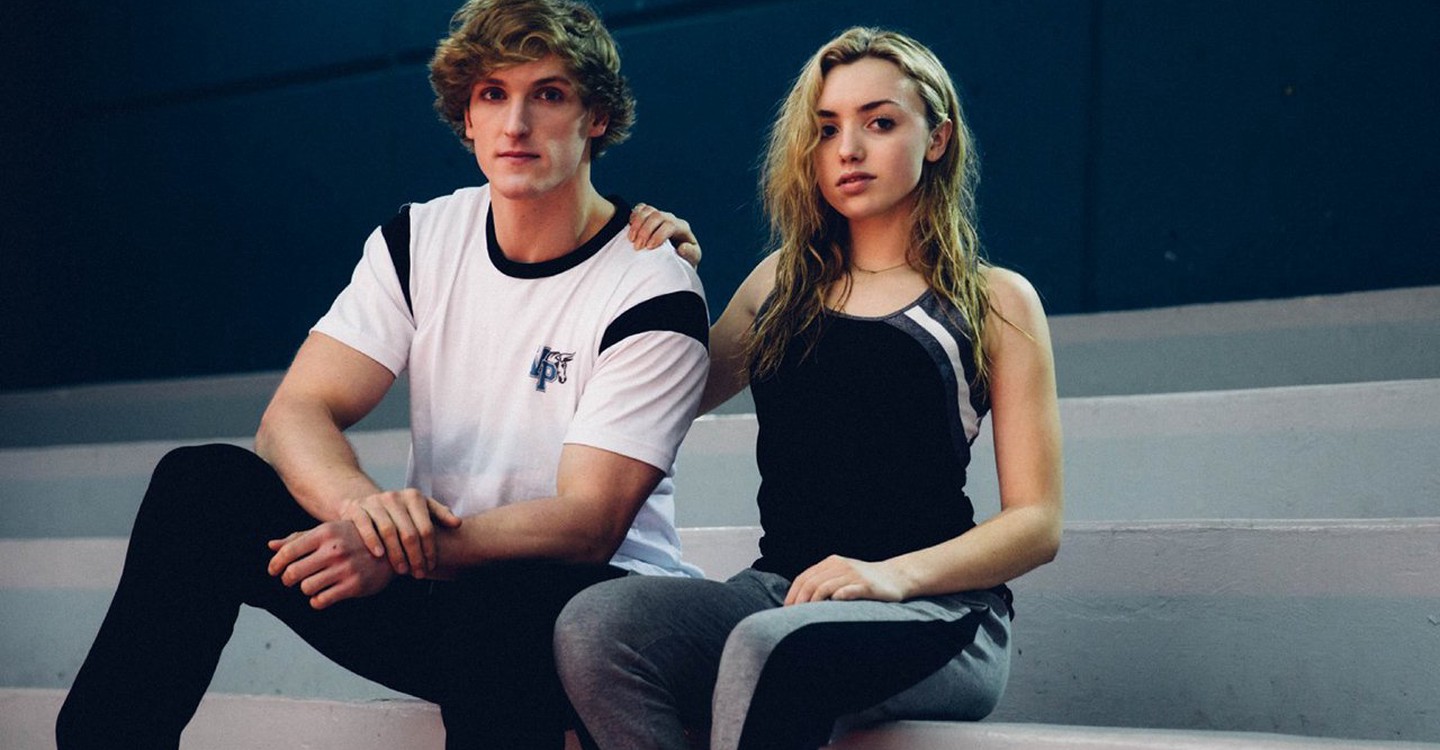 Logan Paul, previously known for a bunch of vlog stunts, is gangly and oversized with a distended lantern jaw that makes him look like a cartoon character. He is not bad when he gets into the hand-to-hand action scenes but he is certainly no actor. Even less can be said about Peyton List who barely makes any impact on the film at all.
Between its bad handling, the premise of a euthanised future is buried beneath dramatic cliches. Nothing is done to show how such a system could come into being or would be ideologically justified. I would have liked, for instance, to have seen the film credibly portray how the countries of the world would all agree to kill off their population by five percent per year. Not to mention how a country like the US, which has a militant anti-abortion lobby, could get away with annually euthanising a sizeable proportion of the school-age population. It seems to go unspoken in this future that the idea of abortion is not even considered an option.
What killed The Thinning for me though are the scenes where Michael Gallagher seems to be doing no more than dramatically padding the film's running time. The scene with the break in to the control room is endlessly intercut with cutaways to Matthew Glave giving a political speech – the journey through the air ducts gets dragged out for an inordinate length of time. In another scene, a keycard is dropped through a grating, necessitating the tiresomely protracted side venture to clamber down into a lab to get some wires so as to magnetically hook the keychain and lift it back up through the grille. It feels like Gallagher, accompanied by a constantly thrumming score, is trying to create drama and urgency out of scenes that have no impact or effect other than the fact that we are made to endure them.
Michael Gallagher and most of the cast returned for a sequel The Thinning: New World Order (2018).
---
---