---
USA. 1950.
Crew
Director – Arthur Lubin, Screenplay/Based on the Novel by David Stern, Producer – Robert Arthur, Photography (b&w) – Irving Glassberg, Music – David Skinner, Art Direction – Bernard Herzbrun. Production Company – Universal-International
Cast
Donald O'Connor (Peter Sterling), Chill Wills (Voice of Francis), Patricia Medina (Marie Geldur), Zasu Pitts (Nurse), Ray Collins (Colonel Hooker), John McIntire (General Stevens), Edward Franz (Colonel Pepper)
---
Plot
Bank clerk Peter Sterling is questioned by his superior and asked to explain certain rumours circulating about him. He relates what happened to him as an army lieutenant in Burma during the Second World War. Wounded in combat and lost in the jungle, he was saved by a talking mule named Francis. When he told others what happened, he was committed to the psych ward. Released and appointed to the intelligence division, he was again aided by Francis who provided him with information that allowed him to capture a Japanese outpost. However, his continued attempts to explain about Francis kept ending him back in the psych ward.
---
It is hard to think that a film about a talking horse would ever get people very excited. Nevertheless, Francis proved inexplicably popular when it came out, enough to inspire six sequels (see below) and imitators like the even more popular tv series Mr Ed (1961-6), even modern antecedents like the awful Hot to Trot (1988).
Francis is an incredibly lame effort. The plot is predictable and repetitive – it is only a one-gag film about people reacting to the idea of a talking mule. No explanation is given as to how Francis talks, what a mule with a Yankee drawl is doing in the Burmese jungle or even how it gets its information. Donald O'Connor gives one of the cringing underdog performances favoured of these types of films. Patricia Medina's accent is atrocious.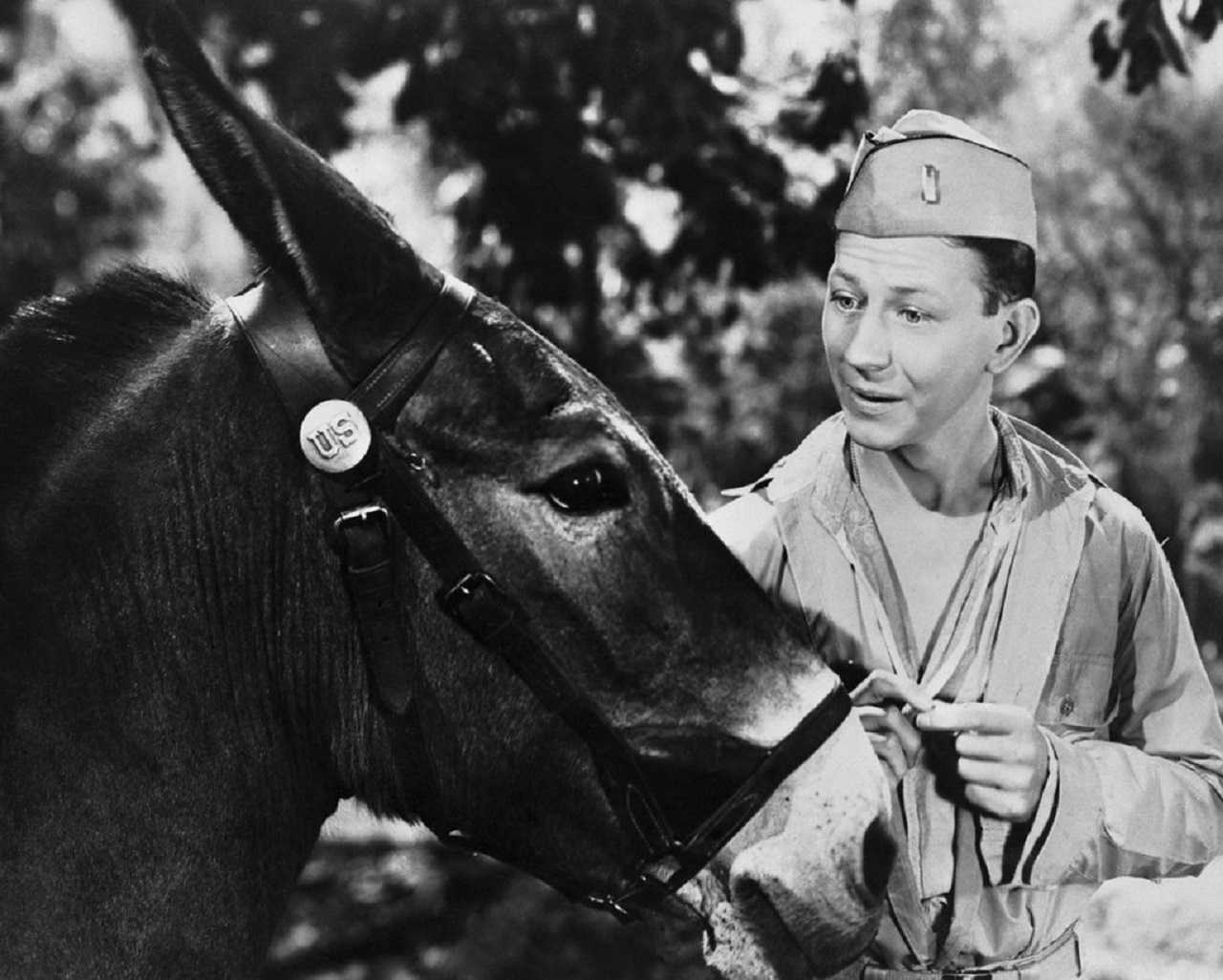 The sequels were:- Francis Goes to the Races (1951), Francis Goes to West Point (1952), Francis Covers the Big Town (1953), Francis Joins the WACS (1954), Francis in the Navy (1955) and Francis in the Haunted House (1956). Donald O'Connor appears in all but the last where he was replaced by Mickey Rooney. Chill Wills also voiced the role of Francis in all but the last film.
Arthur Lubin was a prolific director who made some 70s films between the 1930s and 1950s. His other films of genre note include:- the transplanted brain film Black Friday (1940); the Abbott and Costello film Hold That Ghost (1941); the Claude Rains Phantom of the Opera (1943); Ali Baba and the Forty Thieves (1944); the fantasy Night in Paradise (1946); the comedy It Grows on Trees (1952) about trees that grow money; The Thief of Bagdad (1961); and The Incredible Mr Limpet (1964) about a man who turns into a porpoise.
---
Trailer here
---