---
Crew
Director/Screenplay/Producer – Sean Patrick Shaul, Producers – Kayvon Saremi & Sean Patrick Shaul, Photography – Dan Barham, Kyle Brewis, Jalil Chaundry, Kyle James-Patrick, Chad Jones, Craig Laviolette, Justin Ludwig, Chris W. Orr, Rio Prystay & Sean Patrick Shaul, Music – Young Pilot. Production Company – Prairie Coast Media.
With
Natalie Boll, Uwe Boll, Dan Clarke, Keith David, Brendan Fletcher, Bert Harvey, Lindsay Hollister, Clint Howard, Bryan C. Knight, Darren McLean, Michael Paré, Jeff Sneider. Luke Y. Thompson, Guinevere Turner, Shawn Williamson, John Wilson
---
Fuck You All is a documentary about filmmaker Uwe Boll. During the mid-2000s, Boll became widely upheld as the World's Worst Director (not a claim that this author agrees with). This came about for a variety of reasons – Boll's crappy videogame adaptations that trashed the source material; his often incoherent scripts; frequently ridiculous miscasting; and, in later films, a wilful tendency to embrace bad taste. (A full list of Uwe Boll's films is at the bottom of the page).
Boll participates in the documentary and is interviewed at length, along with numerous of his regular actors – Michael Paré, Clint Howard, Brendan Fletcher – and production team – Shawn Williamson, Dan Clarke – even several of his more prominent critics. It is a documentary I commend in a number of ways in that Boll is an active participant and gets a good amount of screen time and yet has allowed an unflinching look at himself and his body of work. You might compare it to another documentary like say Spielberg (2017) where the filmmakers shy away from any criticism or controversies associated with the subject. Boll seems to have been happy with the result and has promoted the film on his social media feed.
What I gained from the film was a much clearer insight into Boll's method of making a film and how this tied into the way the final product has emerged. A good deal of the reasons for his slapdash shooting schedules was due to the way he was used to making a film in Germany, which involved raising capital via tax shelter money but where this had to be spend before the end of the financial year meaning that films were shot in a hurry. Boll's casting policy is laid bare in an uncannily revealing scene where he confesses to hiring actors by waiting to the last minute and offering minimal money to those who have no work, which works "as long as you don't give a shit who's in your movie." At another point, we see footage of him trying to convince Natassia Malthe to take her clothes off for Bloodrayne: The Third Reich (2011) arguing: "Tits and violence is what the fans want to see. More dialogue is not good for the movie franchise."
This process often resulted in him shooting with scripts that were unfinished or being rewritten on the fly – BloodRayne (2005) scripter Guinevere Turner tells how Boll filmed her first draft, while Lindsay Hollister tells how Blubberella (2011) was simply filmed using a copy of the script for Bloodrayne: The Third Reich where she had scribbled suggestions for jokes in the margin. The documentary also details the story of how Blubberella was shot at the same time as Bloodrayne: The Third Reich and Boll's serious message film Auschwitz (2011) on the same sets with people's heads spinning at how Boll managed to go from a bad taste film about Nazis to a serious message film about the Holocaust.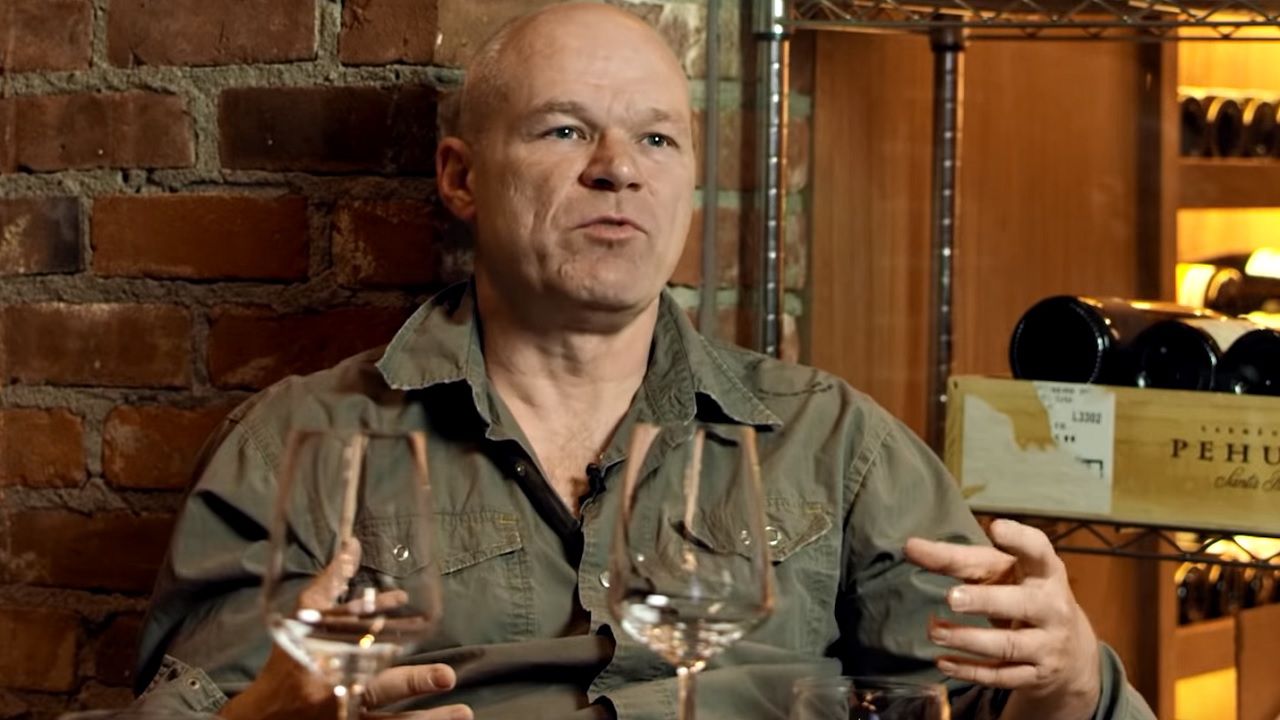 Boll happily takes us back through discussion of his childhood to the making of his first films in Germany and then the move to Vancouver where he began shooting for the English-language market and from there went on to his videogame adaptations. Everybody in the know speaks of his genius in being able to raise the money to get films made. This is seen as both the advantage and disadvantage – one that allowed Boll to become highly independent with nobody telling him how to spend his money and also a problem in that it made him his own producer who was constantly aware of cutting cost while he was shooting.
And then there are the assorted controversies associated with Boll. There is an interview with Bret Harvey, the creator of the online petition to get Boll to stop directing, who appears surprised at the way in which the petition took off, as well as John Wilson, the creator of the Golden Raspberries who looks like an aging Indian guru. There is also a good deal given over to the publicity stunt where Boll flew five fans to Vancouver and challenged them to a boxing match (all of the participants signing up for a free trip without being aware that Boll was an amateur boxer). It is generally questioned by several interviewees what the point of the stunt was.
Uwe Boll is not a figure who is afraid of controversy or seems to have any restraints on speaking his mind. Almost all of those who know him agree to this fact – Shawn Williamson states that it is one of the reasons that Boll had difficulties dealing with Hollywood and became a problem he had to smooth over at times. The film even opens with a shot of Boll punching the camera for "talking during the film" (a sentiment I can agree with). At one point, Boll states that he doesn't give a shit about people's opinions and to prove the point proceeds to use the N word. In another scene, he confesses to not being a touch-feely person and claims that "Hey fuckface" is a greeting between he and his brother where it becomes hard to tell if he is joking or not.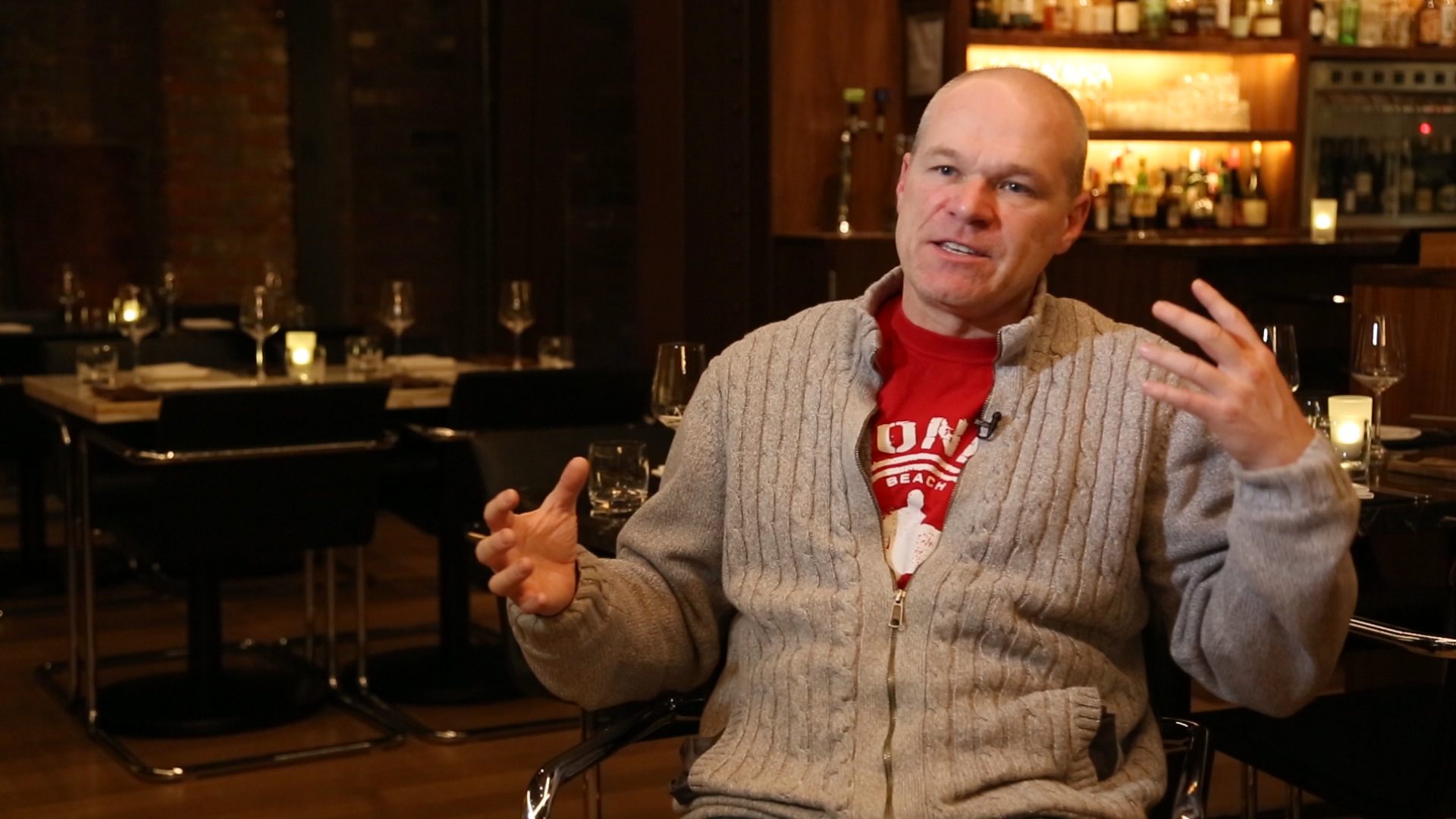 There is also discussion of Boll's later veers into bad taste – the confession of using Nazi gold to fund his films in Postal (2007), while Brendan Fletcher seems embarrassed about the scene in Blubberella where he appeared in blackface. On the other hand, a lot of the wider issues in either film – notedly his making bad taste jokes about the Holocaust and dressing up as Hitler in Blubberella – are left untouched. I would, for instance, have been interested to see more of Lindsay Hollister and find out, if she wrote most of the gags in the script for Blubberella, why she ended up making herself the butt of a series of self-deprecating fat jokes.
Boll publicly retired as a director in 2016. He discusses the difficulties in raising capital to make films the way he used to after the bottom dropped out of the dvd market. All of those who have worked with Boll disagree with the World's Worst Director label and all say they would eagerly sign up to do so again. Most also seem of the opinion that Boll is merely biding his time and will be back.
Subsequent to his retirement, Boll opened the Bauhaus Restaurant in Vancouver's fashionable Gastown area. The surprise is that, in complete contrast to the way he made his films, this is an enterprise on which Boll has languished a good deal of care to the extent of the Bauhaus winning several local Best Restaurant awards.
Uwe Boll's other genre films are:- the serial killer films Amoklauf/Rampage (1994) and Sanctimony (2000); the backwoods horror Blackwoods (2002); the high school shooting rampage film Heart of America: Home Room (2002); the zombie film House of the Dead (2003); the monster movie/videogame adaptation Alone in the Dark (2005); the vampire hunting videogame adaptation BloodRayne (2005) and its sequels Bloodrayne: Deliverance (2007) and Bloodrayne: The Third Reich (2011); the fantasy adventure In the Name of the King: A Dungeon Siege Tale (2007) and its sequels In the Name of the King: Two Worlds (2011) and In the Name of the King 3 (2014); the videogame adaptation Postal (2007), a surreal bad taste satire about a shooting rampage; Seed (2007) about an executed killer returned from the grave; the videogame adaptation Far Cry (2008); Rampage (2009) about a man on a shooting spree and its sequels Rampage: Capital Punishment (2014) and Rampage: President Down (2016); Stoic (2009) about sadism and brutality in a prison; The Final Storm (2010) about an apocalyptic storm and the arrival of a mysterious stranger; the gonzo bad taste comedy Blubberella (2011) about an overweight vampire heroine; Assault on Wall Street/Bailout: The Age of Greed (2013) about a man on a shooting spree against bankers; and a segment of the horror anthology The Profane Exhibit (2013). Boll has also produced the ghost story They Wait (2007), Alone in the Dark II (2008), Zombie Massacre (2012), Legend of the Red Reaper (2013), Prisoners of the Sun (2013), Morning Star (2014), Viy (2014), Anger of the Dead (2015), Zombie Massacre 2: Reich of the Dead (2015) and Jack Goes Home (2016).
---
---