---
Crew
Director/Story – Uwe Boll, Screenplay – Robert Dean Klein, Producer – Shawn Williamson, Photography – Mathias Neumann, Music – Reinhard Besser, Special Effects Supervisor – Al Benjamin, Production Design – Tink. Production Company – Cinemedia/Shavick Entertainment/Herold & Besser Studios..
Cast
Jurgen Prochnow (Principal Harold Lewis), Michael Paré (Will Pratt), Kett Turton (Daniel Lynne), Michael Belyea (Barry Schultz), Brendan Fletcher (Ricky Herman), Elisabeth Rosen (Dara McDermott), Kevin Mundy (Tommy Bruno), G. Michael Gray (Wex Presley), Clint Howard (Artie Lynne), Elisabeth Moss (Robin Walters), Stephanie McGillivray (Karyn Lewis), Will Sanderson (Frank), Maria Conchita Alonso (Vanessa Jones), Patrick Muldoon (Ryan Brennan), Maeve Quinlan (Becky Schultz), Alex Rae (Paul), Matthew MacCaull (Donny), Christopher Mavrikos (Lenny), Lesley Ewen (Ms Weinberg), Michaela Mann (Slow White), Lochlyn Munro (Reporter)
---
Plot
Students head to Riverside High School on their last day of school before going on to university. Various dramas play out. Creative writing teacher Will Pratt is accused by Principal Harold Lewis of being too critical of his students' works and compensating because he is struggling with his own novel. Tommy Bruno announces he wants to break up with girlfriend Karyn Lewis during the course of which he informs her he has been unfaithful upon multiple occasions. Robin Walters struggles with the news that she is pregnant. School drug dealer Wex Presley is hauled in by guidance counsellor Miss Jones and confronted over the damage he is doing to the school. Meanwhile, best friends Daniel Lynne and Barry Schultz simmer over the bullyings and humiliations they have received at the hands of Ricky Herman and his cronies. They have made a pact and head to school with an arsenal of guns determined to exact revenge.
---
For rightly or wrongly, Uwe Boll gained a reputation as the world's worst (living) director in the mid-2000s. It is not a sobriquet that I necessarily agree with – although there are certainly some examples of such, Boll's films are watchably average as opposed to painfully bad. Mostly, Boll's reputation emerged out of a string of videogame adaptations he made immediately subsequent to Heart of America, with House of the Dead (2003), Alone in the Dark (2005), Bloodrayne (2005), In the Name of the King: A Dungeon Siege Tale (2007), Postal (2007) and Far Cry (2008). One suspects that Boll's reputation has a good deal to do with videogamers who were incensed variously at Boll's frequent disregard of game canon, his often shoddy corner-cutting and casting choices that sometimes reach the hilariously unsuitable. Boll's reputation became such that videogame companies refused to sell him the rights to make other films. Not that that fazed Boll who went on to make nearly thirty films throughout the 2000s/10s – sometimes 2-3 a year – before announcing his retirement to go into the restaurant business in 2016. (A full list of Uwe Boll's other genre films is at the bottom of the page).
One of the labels that you tend not to associate with Uwe Boll is Angry Young Man and someone standing up to speak with a strong social conscience. However, he has made films such as Darfur (2009) and Auschwitz (2011), which tackle major historical atrocities. He has also made Assault on Wall Street/Bailout: The Age of Greed (2013) and the Rampage films that vent a strong anger against modern social concerns. Of course, this sense of trying to voice face big issues tends to get lost among films such as Postal, a black comedy where Boll playing himself claimed to have paedophile impulses and to fund his films with Nazi gold, and Blubberella (2011), which seems premised around making fun of a fat girl and where, in extraordinary bad taste, Boll plays a comic Adolf Hitler.
Heart of America: Home Room, which is usually referred to as just Heart of America but was appended with the suffix Home Room on the version I saw, is fascinating for two reasons. For one, it was a direct-to-video release made before Uwe Boll started into his videogame adaptations and became labelled as a bad movie director. More to the point, it was also made at a time when Boll started adopting the visual quirks that more readily made his films so deridable.
The second point is that rather than the more fantastical material he has subsequently been associated with, this is much more in the vein of one of Boll's pressing social issue films. Heart of America was made three years after the Columbine High School shooting. School shootings have become an almost weekly scourge in the United States in the decade-and-a-half since the film was made so there is something loomingly prophetic about what Boll is addressing.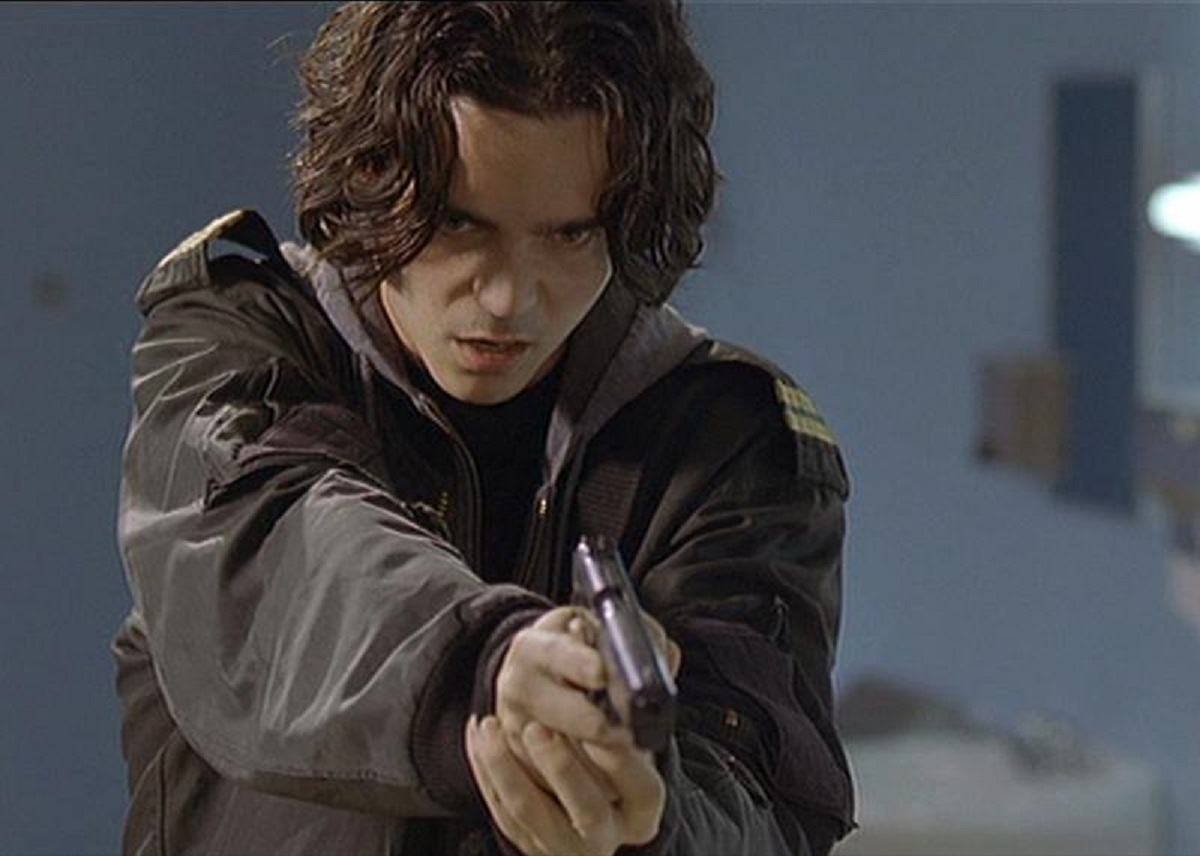 Heart of America also predates Gus Van Sant's more high-profile attempt to address the issue with Elephant (2003). Van Sant had almost nothing to say about high school shootings in his film, whereas Boll readily locates the psychology in bullied and abused underdogs standing up to enact justice against their detractors, something that fairly accurately pinpoints what has largely been seen as the prime motivator in school shootings. (Although neither Boll nor Van Sant touch upon the real problem, which is the fanatically upheld belief in the right to gun ownership in American society and any attempts to curb ownership of assault weapons being seen as an impingement on civil liberties).
As Van Sant also does in Elephant, Boll depicts a cross-section of characters present on the day leading up to the shooting, as well as several flashbacks to the pasts of each of the characters and the particular issues they struggle with. For all that he is called a bad director elsewhere, you cannot fault Uwe Boll for what he does here. He makes a solid film and does a fine job in granting all of the characters well-rounded depths. In particular, one should single out Brendan Fletcher who leaps into the role of the school bully with a relish that seems disturbingly convincing – the scenes of cruelty as he and his gang torment Kett Turton and Michael Belyea hold some uncomfortable viewing.
The other strong aspect of the film is the amazing cast that Uwe Boll manages to bring together. At the time, the major names present in the film's headline were Jurgen Prochnow and Michael Paré,, both of whom had seen their better days back in the 1980s. Also present are Clint Howard, Ron's younger brother, as the bullying father of Kett Turton, and Maria Concita Alonso who has a rather amusing series of scenes as the guidance counsellor where she tries to confront drug dealer G. Michael Gray only for the scene to play out almost with an undertone of student-teacher seduction/attraction. Also present but not a known name at the time is a twenty year-old Elisabeth Moss, playing the pregnant teen, several years before she became an award-winning actress in tv shows such as Mad Men (2007-15) and The Handmaid's Tale (2017– ).
Uwe Boll's other genre films are:- the serial killer films Amoklauf/Rampage (1994) and Sanctimony (2000); the backwoods horror Blackwoods (2002); the zombie film House of the Dead (2003); the monster movie/videogame adaptation Alone in the Dark (2005); the vampire hunting videogame adaptation BloodRayne (2005) and its sequels Bloodrayne: Deliverance (2007) and Bloodrayne: The Third Reich (2011); the fantasy adventure In the Name of the King: A Dungeon Siege Tale (2007) and its sequels In the Name of the King: Two Worlds (2011) and In the Name of the King 3 (2014); the videogame adaptation Postal (2007), a surreal bad taste satire about a shooting rampage; Seed (2007) about an executed killer returned from the grave; the videogame adaptation Far Cry (2008); Rampage (2009) about a man on a shooting spree and its sequels Rampage: Capital Punishment (2014) and Rampage: President Down (2016); Stoic (2009) about sadism and brutality in a prison; The Final Storm (2010) about an apocalyptic storm and the arrival of a mysterious stranger; the gonzo bad taste comedy Blubberella (2011) about an overweight vampire heroine; Assault on Wall Street/Bailout: The Age of Greed (2013) about a man on a shooting spree against bankers; and a segment of the horror anthology The Profane Exhibit (2013). Boll has also produced the ghost story They Wait (2007), Alone in the Dark II (2008), Zombie Massacre (2012), Legend of the Red Reaper (2013), Prisoners of the Sun (2013), Morning Star (2014), Viy (2014), Anger of the Dead (2015), Zombie Massacre 2: Reich of the Dead (2015) and Jack Goes Home (2016). Fuck You All: The Uwe Boll Story (2019) is a surprisingly insightful documentary about Boll and his career.
---
---