---
Crew
Director – Sidney Poitier, Screenplay – Brent Maddock, Chris Reese & S.S. Wilson, Story – Brent Maddock & S.S. Wilson, Producer – Terry Nelson, Photography – Andrew Laszlo, Music – Henry Mancini, Visual Effects Supervisor – Richard Yuricich, Visual Effects – Apogee Inc, The Chandler Group & R. Greenberg Associates Inc, Special Effects Supervisor – Richard O. Helmer, Wire Effects Supervisor – Robert Harman, Production Design – Henry Bumstead. Production Company – SAH Enterprises/Universal.
Cast
Bill Cosby (Elliot Hopper), Kimberly Russell (Diane Hopper), Salim Grant (Danny Hopper), Brooke Fontaine (Amanda Hopper), Ian Bannen (Sir Edith Moser), Denise Nicholas (Joan), Barry Corbin (Emery Collins), Omar Gooding (Stuart), Dana Ashbrook (Tony Ticker), Raynor Scheine (Curtis Burch)
---
Plot
Solo father Elliott Hooper catches a ride with a crazed taxi driver and emerges from the hellish trip to find he has been killed and is now a ghost. Returning home, he tries to continue life and sort his children's problems out. However, being translucent and insubstantial makes this decidedly difficult.
---
The Cosby Show (1984-92) was one of the amazing successes on tv in the 1980s. However, this success was something that Bill Cosby never managed to translate to the big screen. Cosby's film outings in the likes of Leonard Part 6 (1987) and Ghost Dad proved to be disastrous flops with audiences and critics alike. One tends to think that this was because the cosy familiarity of Bill Cosby's persona was something that became lost on the large screen. Or maybe it was just that both of the film vehicles Cosby chose were lame ducks.
Ghost Dad was a big loser in the sweepstakes of 1990's Life After Death films, failing miserably up against such Seriously Dead treatments as Ghost (1990), Flatliners (1990) and Jacob's Ladder (1990). Bill Cosby is clearly trading on his America's No 1 Dad role (although this time he is a single parent and cast a few pegs down the class ladder than he was on tv). The film tries to make a fable about a parent trying to live up to his responsibilities. It is particularly helped in this area by a nice and serious performance from Kimberly Russell as Bill Cosby's eldest daughter.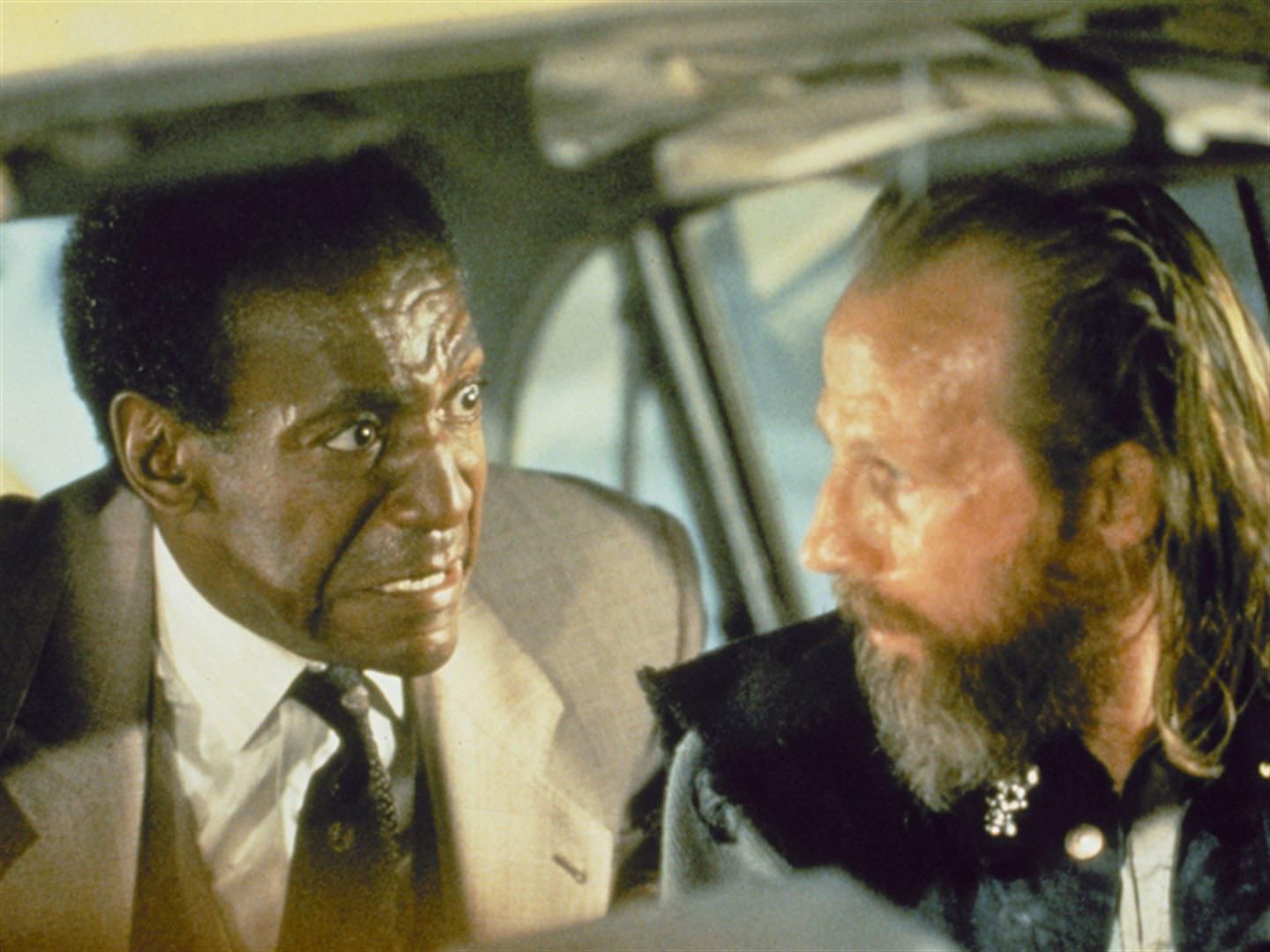 Actor Sidney Poitier takes the director's chair. This was Poitier's ninth film as director – the most famous of his other films was probably the Gene Wilder-Richard Pryor Stir Crazy. Alas Poitier fumbles the comedy ineptly.- it may be auspicious or not but this is the last film he has directed to date.
The slapstick sequences with the madcap cab ride, Bill Cosby and Ian Bannen arguing over whether Edith is a woman's name and Cosby's parade of silly voices, eye-rollings and facial contortions are abysmally unfunny. Cosby is allowed to indulge – rolling his eyes, putting on silly voices and demonstrating a love of gurning – and manages to look incredibly dopey.
---
---