---
Crew
Director – Charles Walters, Screenplay/Lyrics – Helen Deutsch, Producer – Edwin H. Knopf, Photography – Arthur Earling, Music – Bronislau Kaper, Special Effects – Warren Newcombe, Makeup – William Tuttle, Art Direction – Daniel B. Cathcart & Cedric Gibbons, Ballet Choreography – Roland Petit. Production Company – Columbia.
Cast
Leslie Caron (Cinderella), Michael Wilding (Prince Charles), Estelle Winwood (Mrs Torquina), Keenan Wynn (Manservant), Elsa Lanchester (Widow Sonder), Amanda Blake (Birdina), Lisa Daniels (Seraphine), Barry Jones (Duke)
---
Plot
Young Ella, called Cinder-Ella because of the coal she works with, runs away crying when her stepmother and cruel stepsisters refuse to let her see the parade for Prince Charles's return home. In the woods, she meets the prince while he is out walking. Wishing he could get away from his life of court duty, he tells her that he is the palace cook's son. He falls for her charm and invites her to his ball. The strange Mrs Torquina provides Ella with a dress and she makes a stunning entrance to the ball. There she learns the prince's real identity but has to flee at midnight when Mrs Torquina's magic wears off.
---
Cinderella, the perennial fairytale, holds the record for being the most filmed-ever story according to The Guinness Book of Film Facts and Feats (1985). The Glass Slipper is a semi-balletic retelling. It makes some odd changes to classical renditions, notably having Cinderella and the prince meet at an earlier point and making their subsequent encounters ones of role confusion (an approach that many subsequent adaptations of the story have also adopted).
The main problem here is the very sketchiness of the fairytale, with the film having to pad it out with balletic daydream sequences that are far too obviously designed as time-wasters. Dramatically, the film is prosaic and stolid. Notedly, all the magic of the fairytale – the transformations of the pumpkins into coaches and the mice into coachmen – takes place off-screen.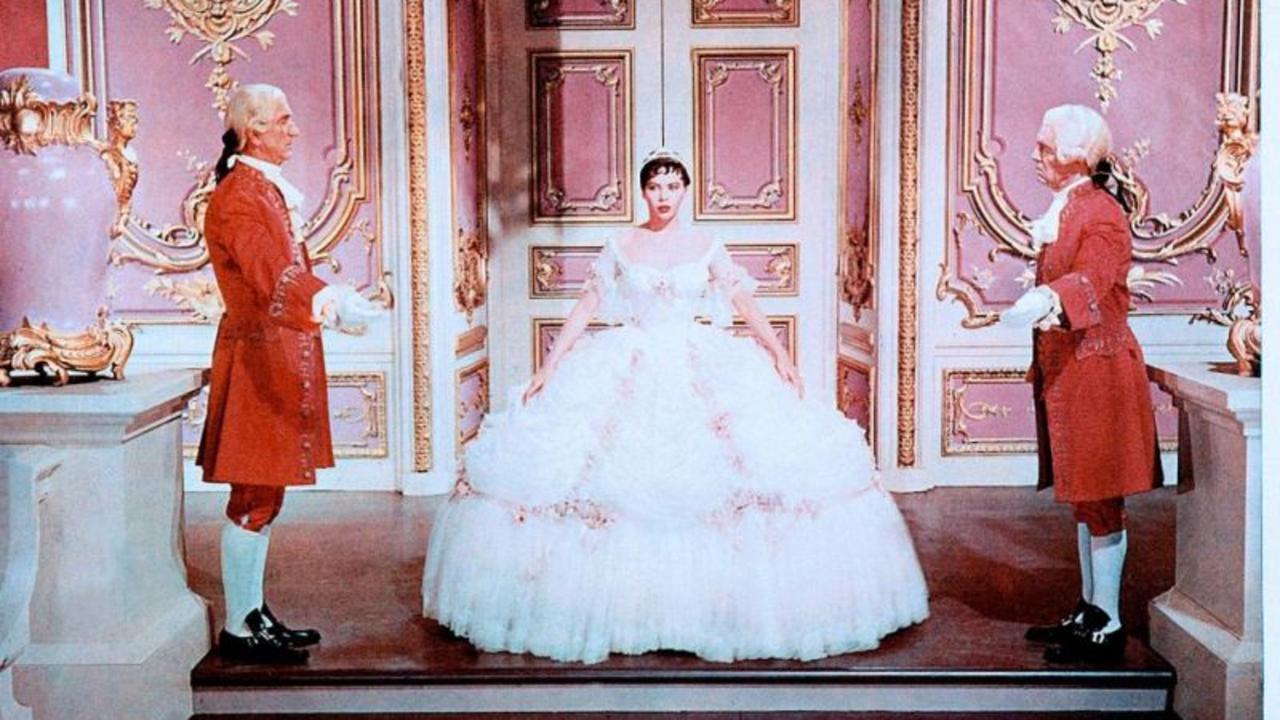 The romance never ignites – there is, for instance, no hunt for the slipper at the end, Cinderella and the prince simply get together in a perfunctory wrap-up. The ballet scenes are much more imaginatively staged – it is a shame that the choreographer of these was not allowed to direct the film itself.
French dancer turned actress Leslie Caron has clearly been chosen for her competence as a ballerina first rather an actress. She makes for a brattish Cinderella – this is Cinderella as a French waif who contrives only to seem spoilt rather than exploited. However, Estelle Winwood's Fairy Godmother, always a role that grants the opportunity for much playing to the gallery in these films, proves a certain daffy delight.
---
---