---
USA. 2005.
Crew
Director – Cory Edwards, Co-Directors – Todd Edwards & Tony Leech, Screenplay – Cory Edwards, Todd Edwards & Tony Leech, Story – Cory Edwards & Todd Edwards, Producers – Maurice Kanbar, David K. Lovegren, Sue Bea Montgomery & Preston Stutzman, Music – Kristin Wilkinson. Production Company – Kanbar Entertainment/Blue Yonder Films.
Voices
Anne Hathaway (Little Red Riding Hood), Glenn Close (Granny Puckett), Patrick Warburton (The Wolf), Jim Belushi (The Woodsman), David Ogden Stiers (Nicky Flippers), Andy Dick (Boingo), Xzibit (Chief Grizzly), Anthony Anderson (Detective Bill Stork), Cory Edwards (Twitchy), Benjy Gaither (Jepeth the Goat), Chazz Palminteri (Woolworth), Tye Edwards (Dolph)
---
Plot
The police come to Granny Puckett's house to investigate the attack by the wolf. They interrogate the parties involved to try to get to the bottom of the story. Little Red Riding Hood tells how she was cycling to Granny's house with Granny's secret recipe book when the wolf tried to waylay her and then impersonate Granny; the wolf contrarily tells how he was simply a reporter trying to get to the bottom of the mystery of The Goody Bandit who has being raiding all confectionery producers in the area; the woodsman tells how he is an actor trying to learn the part of a woodsman for a film; while Granny tells how, aside from being a highly successful producer of baked goods, that she is in fact an extreme adventure sports competitor.
---
Hoodwinked! was one of the first films to emerge from The Weinstein Company, the new distribution chain formed by former Miramax CEOs Bob and Harvey Weinstein after they had a falling out with Miramax owners Disney. Hoodwinked! was the directorial debut of Cory Edwards, who co-directs with Tony Leech and his brother Todd. Of the three, only Todd Edwards had previously made a film with the live-action indie romance Chillicothe (1999).
Hoodwinked! falls into the spate of animated films that came out following Shrek (2001), which have relentlessly parodied and deconstructed classic fairytales. The fairytale deconstruction had been going on way back to the 1980s, where it has frequently been put through much more adult interpretations – Little Red Riding Hood alone had been undergone the likes of The Company of Wolves (1984), Freeway (1996), Jin-Roh: The Wolf Brigade (1998), Red Riding Hood (2011) and Into the Woods (2014). While fantasy on cinema screens is more popular at the moment than it ever has been, an annoying trend has crept into much of it – this being that the material, particularly animated films, keeps running fantasy stories through with modern pop culture in-referents, hip gags and characters spouting modern colloquialisms. This trend began with Disney's Aladdin (1992) and has taken off in a big way with recent films like Ella Enchanted (2004), Shrek 2 (2004), Racing Stripes (2005) and Happily N'Ever After (2006), another animated fairytale spoof that came out not long after Hoodwinked!.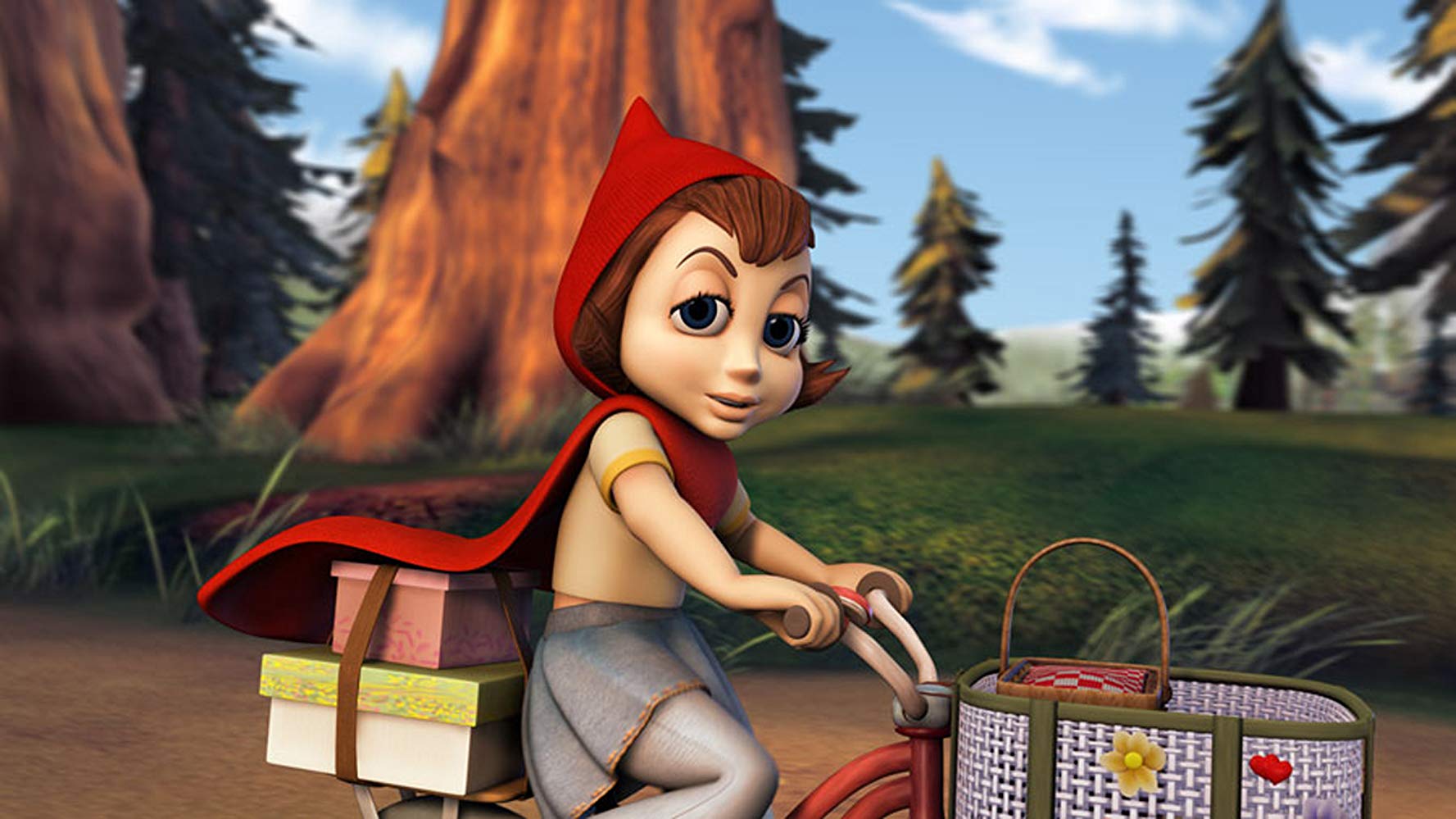 I majorly hate these do-anything-for-a-gag, run the fantasy milieu over with pop culture asides type films. They are so about selling things to kids whose imaginations have been limited entirely to the horizons of junk food, tv and mall culture and so not about engendering the suspension of disbelief that is necessary to all good fantasy. If these were merely annoying, then Hoodwinked! takes this to a level that is irritating beyond description.
You cringe in the first few minutes where we get a retelling of Little Red Riding Hood that now has Little Red Riding Hood doing martial arts moves and talking of restraining orders against the wolf. We get all manner of anachronistic references to The Alamo, taxis and television throughout, while the granny is revealed to be into snowboarding and skateboarding. Anna Hathaway, who was also in the equally annoying fairytale spoof Ella Enchanted, gives Little Red Riding Hood a voicing that frequently turns her into part of the bored and cynical "like whatever" teen generation.
Certainly, on one level, there is something clever to the conception of Hoodwinked! It has appropriated something of the Japanese classic Rashomon (1950), which was about a murder where each witness had an entirely different account of what happened. Likewise, Hoodwinked! shows that what happened in the story of Little Red Riding Hood was not the case at all and that each of the participants had a radically different agenda to what is usually believed – the woodsman is an actor, the wolf is an investigative journalist and Granny an extreme adventure sports fan – that accidentally combined to give the mistaken impression of the traditional take.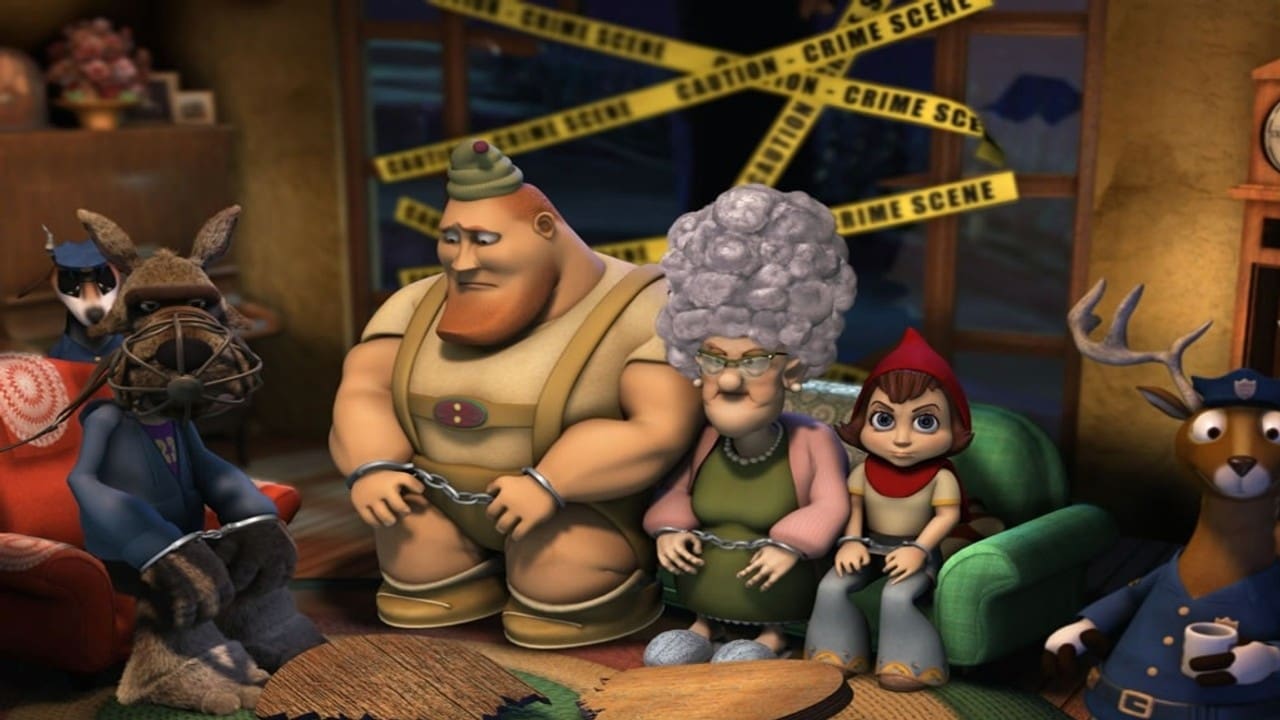 However, all of this is played down at an idiotic level. The scenes with granny skateboarding and then snowboarding while firing multiple snowballs at her pursuers, or spouting lines like "What's up me homeys? You ready to get spanked?" have to count as some of the most moronic in any modern animated film. By the time of the climax with granny riding on a rolling pin, doing bicycle stunts and skiing down the gondola cable on an upturned baking tin, the level of inanity is beyond belief.
The other main complain about Hoodwinked! is that the animation is cut-price for a CGI animated film. This may simply be that Pixar and competitors have raised the bar so high in terms of quality that what would have been acceptable a few years ago now looks rather glassy.
Despite this, Hoodwinked! was a reasonable success and there was a sequel Hoodwinked Too! Hood vs. Evil (2011).
(Winner in this site's Worst Films of 2005 list).
---
---