---
USA. 2014.
Crew
Director – Brin Hill, Screenplay – Joss Whedon, Producers – Kai Cole & Michael Roif, Photography – Elisha Christian, Music – Tony Morales, Visual Effects – Madison McQueen, Special Effects Supervisor – Chris Bailey, Production Design – Cindy Chao & Michele Yu. Production Company – Bellwether Pictures/Night & Day Pictures.
Cast
Michael Stahl-David (Dylan Kershaw), Zoe Kazan (Rebecca Porter), Mark Feuerstein (Phillip Porter), Nikki Reed (Donna), Steve Howey (Bo Soames), David Gallagher (Lyle Soames), Steve Harris (Giddons), Reed Birney (Dr Maynard), Jennifer Grey (Diane)
---
Plot
One day, Dylan Kershaw, an ex-con living in New Mexico, and Rebecca Porter, the wife of a prestigious hospital head in New Hampshire, discover that they can both see through the other's eyes and talk to one another in their heads. They marvel at the phenomenon, realising that this has occurred all of their lives without either realising it. As they share everything that happens to them, Dylan's workmates think he is crazy, while Rebecca's husband Philip thinks she is having another of the spells of mental illness that had her hospitalised in the past.
---
Joss Whedon has become a fan favourite as creator of tv shows such as Buffy the Vampire Slayer (1997-2003) and its spinoff Angel (1999-2004), the short-lived but extremely culty Firefly (2002-3), Dollhouse (2008-10), Agents of S.H.I.E.L.D. (2013-20) and the web series Dr Horrible's Sing-a-Long Blog (2008). Elsewhere, Whedon has written the screenplays for a variety of films including Buffy the Vampire Slayer (1992), Toy Story (1995), Alien: Resurrection (1997), Titan A.E. (2000) and Atlantis: The Lost Empire (2001).
Whedon made his debut as director with the Firefly film Serenity (2005) and then went onto the massively successful big-screen adaptation of Marvel Comics' The Avengers (2012) and its sequel Avengers: Age of Ultron (2015), as well as produced the fandom documentary Comic-Con Episode IV: A Fan's Hope (2011), wrote/produced the horror film The Cabin in the Woods (2012), wrote and performed uncredited directing duties on Justice League (2017), and created The Nevers (2021- ). That is before Whedon became a victim of Cancel Culture in 2020-1 amid accusations of workplace abusiveness.
More recently, Whedon formed Bellwether Pictures, which was set up with the intention of making micro-budgeted that were released outside of the regular distribution chain. Their first effort was Whedon's modernised film version of Shakespeare's Much Ado About Nothing (2013). Their second was In Your Eyes based on a Whedon script. In Your Eyes premiered at the Tribeca Film Festival and was then released for free online. Whedon stepped back to a writing/producing role and gave the directorial reins to Brin Hill who had previously made the little seen Ball Don't Lie (2004), as well as written scripts for Won't Back Down (2012) and Battle of the Year (2013), all of which fall into the inspirational school life drama category.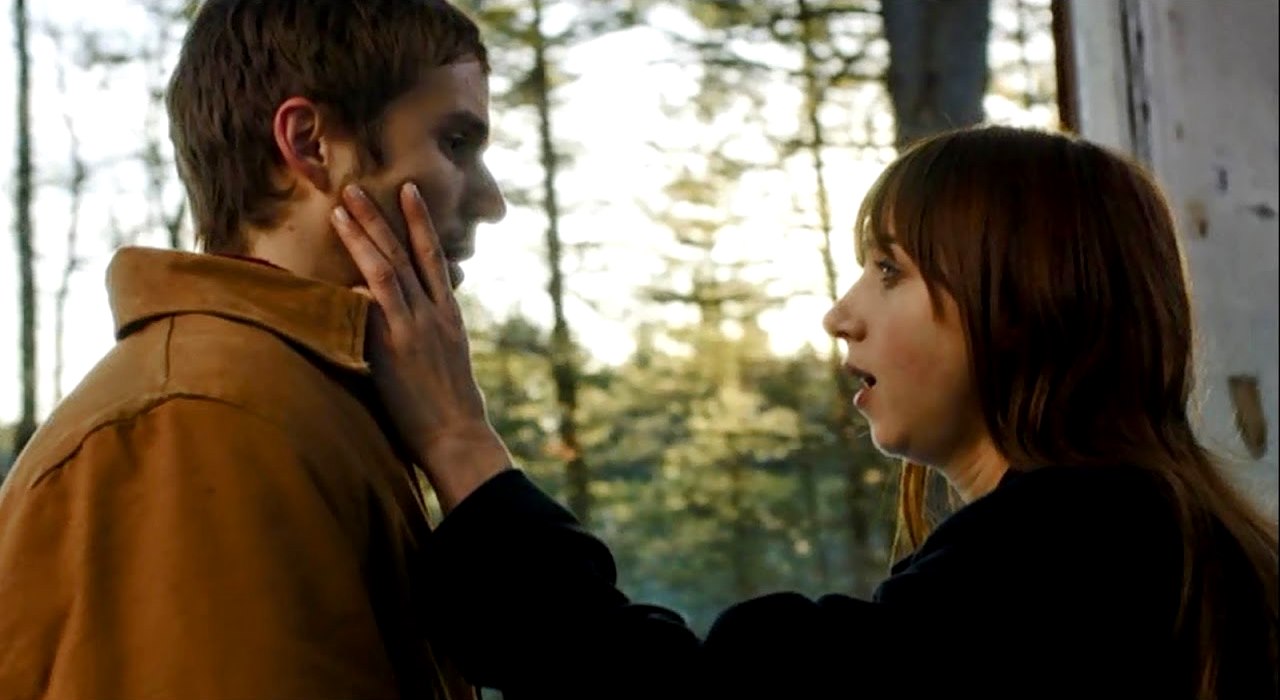 In Your Eyes was apparently an old script Joss Whedon he had written back in 1992 – way before he had sold any of his other screenplays. A sneaking part of you wonders if Whedon was not inspired by an online romance – although maybe 1992 was just a little too early for the impact of the internet as a widespread public paradigm – where essentially the whole film is about two people sharing their lives in hugely intimate ways without actually meeting.
For a long time, In Your Eyes seems like it is a mumblecore two-person drama – if you like a fantastical variant on 84 Charing Cross Road (1987) or You've Got Mail (1998) with two people exchanging personal details of ordinary life while the camera keeps them separate. This circles around the mundane stuff of their lives but does gain some momentum when the relationship plays out in more standard dramatic ways during the latter third. The other thing that you think of is a film like Eyes of Laura Mars (1978) or In Dreams (1999) and a host of copycat thrillers and tv movies about a clairvoyant gaining a window into a serial killer's mind – but with the thriller elements taken out and the film played as just a connection between two ordinary people.
The relationship between the two characters works on you. Michael David-Stahl, the lead from the J.J. Abrams-produced Found Footage monster movie Cloverfield (2008), has a certain blankness but eventually impresses on you as a regular guy. Far better is Zoe Kazan, the luminous find from the quirkily appealing Ruby Sparks (2012), who gives the film a charming vivacity. It is the relationship between the two, which Brin Hill directs with the plain ordinariness of digital camera and without false dramatic cues that impresses itself on the film. The low-budget essentially acts as a bare stage that allows the two of them to create their interaction and eventually engage us.
---
Trailer here
---