---
USA. 1967.
Crew
Director – Wolfgang Reitherman, Screenplay – Ian Anderson, Larry Clemmons, Vance Gerry & Ralph Wright, Based on the Mowgli stories by Rudyard Kipling, Music – George Bruns, Animation Supervisors – Ollie Johnston, Milt Kahn, John Lounsbery & Frank Thomas. Production Company – Disney.
Voices
Bruce Reitherman (Mowgli), Sebastian Cabot (Bagheera), Phil Harris (Baloo), George Sanders (Shere Khan), Sterling Holloway Jr (Kaa), J. Pat O'Malley (Colonel Hathi), Louis Prima (King Louie)
---
Plot
The lion Bagheera finds a human child abandoned in the jungle and takes it to be raised among a wolf pack. They name the boy Mowgli. As Mowgli grows up, the tiger Shere Khan, who hates all humans, returns to this area of the jungle and the wolf tribe decide that Mowgli should be taken to a human village for his own safety. And so they set forth on a perilous journey.
---
Rudyard Kipling's Mowgli stories, published as The Jungle Book (1894) and The Second Jungle Book (1895), are classic stories and much loved works of children's literature. The stories were adapted into this film by Disney, which was the first animated film the studio produced following Walt's death in 1966.
It is unlikely though that Rudyard Kipling would have recognised his Mowgli stories, transformed into a Disney film where the characters have New York and Cockney accents, the elephants do Dad's Army impersonations, and with songs pelted out with a swing beat. Kipling aside, it is lively kinetic slapstick in the manner that Disney do best, although in the end The Jungle Book is far from being a great Disney animated film. There is no real plot – the threat of Shere Khan and the trip to the human village are used as vague dramatic ploys to hang it all together, but everything in between is a series of static drifts from one musical set-piece to the next and nothing else.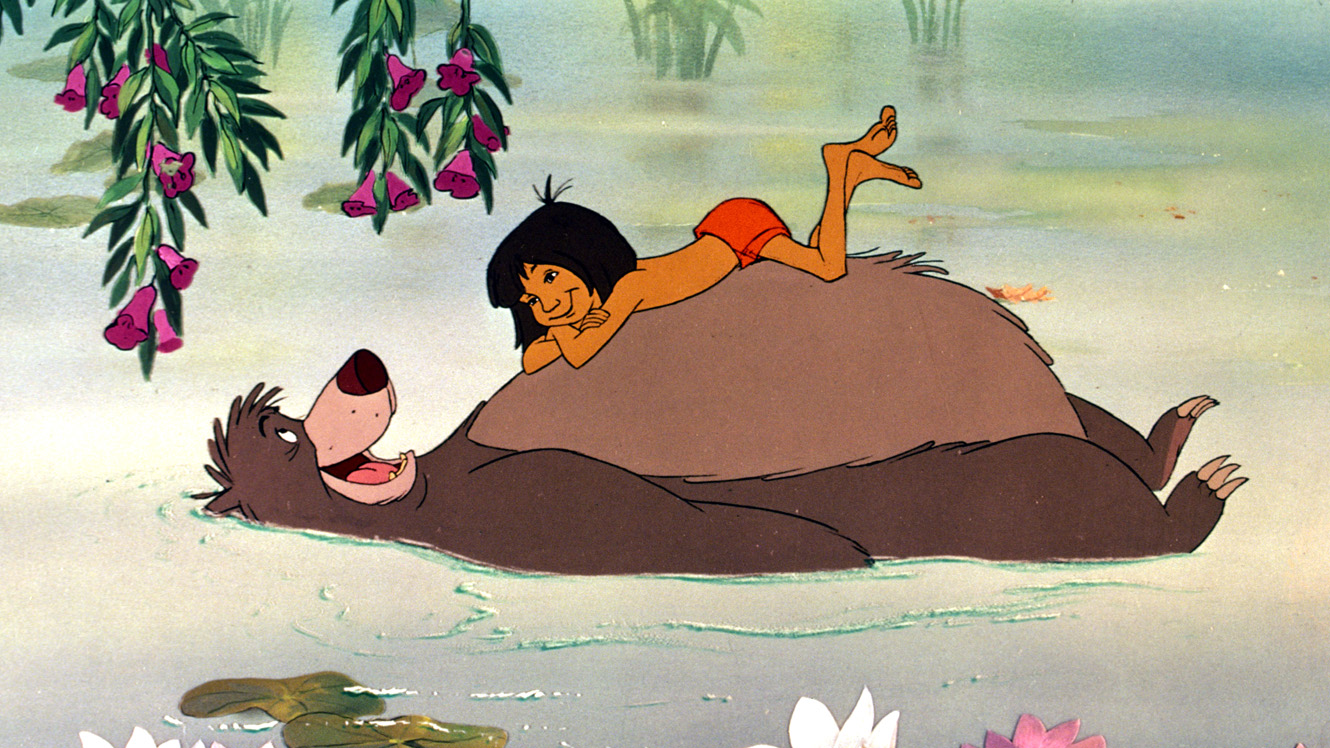 The songs are certainly extremely catchy. The film conducts a number of amusing musical parodies – King Louie for instance is a parody of Louis Armstrong and there are a quartet of vultures that are bizarrely modeled after The Beatles. Among the voicings, the most memorable is the beautifully mellifluous and unmistakable tones of George Sanders as Shere Khan who makes a superb villain (even if Shere Khan never gets to do much and his confrontation with Mowgli is decidedly anti-climactic).
The other adaptations of the Rudyard Kipling stories are:– Jungle Book (1942), a live-action adaptation from Alexander Korda starring Sabu as Mowgli, and The Jungle Book (1994), a later live-action adaptation produced by Disney with Jason Scott Lee as Mowgli, both of which are worthwhile. Disney also made a banal animated sequel The Jungle Book 2 (2003), as part of their modern preoccupation with sequelising all their classics. The 1994 film also spawned two spinoffs – a theatrical sequel The Second Jungle Book: Mowgli & Baloo (1997) and a tv movie The Jungle Book: Mowgli's Story (1998). The Jungle Book (2016) and Mowgli (2018) were further live-action remakes.
---
---