USA. 2019.
Crew
Director/Screenplay – Dean DeBlois, Based on the Books by Cressida Cowell, Producers – Bonnie Arnold & Bradford Lewis, Music – John Powell, Visual Effects Supervisor – Dave Walvoord, Animation Supervisors – Thomas Grummt, Steven "Shaggy" Hornby, Jakob Hjort Jensen, Fabio Lignini, Rani Naamani, Sean Sexton & Dane Stogner, Production Design – Pierre-Olivier Vincent "POV". Production Company – DreamWorks Animation.
Voices
Jay Baruchel (Hiccup), America Ferrera (Astrid), F. Murray Abraham (Grimmel), Cate Blanchett (Valka), Craig Ferguson (Gobber), Jonah Hill (Snotlout), Christopher Mintz-Plasse (Fishlegs), Kristen Wiig (Ruffnut), Kit Harrington (Eret), Gerard Butler (Stoick)
---
Plot
Hiccup and his friends have been so successful at rescuing dragons that the village of Berk is now being overrun by freed dragons. The slaver known as Grimmel sets his sights on capturing the dragons. To do this, he decides he needs to lure the Alpha dragon – Toothless – away and all the others will follow. To this extent, he unleashes a Light Fury and Toothless is immediately captivated and attracted to her. Hiccup realises that the village has become a target and sets out to move everybody, taking them in search of the legendary Hidden World.
---
How to Train Your Dragon: The Hidden World is the third of the How to Train Your Dragon films from DreamWorks Animation. Based on Cressida Cowell's series of children's books, the film series began with How to Train Your Dragon (2010), co-directed by Dean DeBlois and Chris Sanders who had previously made Disney's Lilo & Stitch (2002). DeBlois went on to direct How to Train Your Dragon 2 (2014) on his own. The first two films between them have earned over a billion dollars worldwide.
I used to enjoy watching animation. I would go and see almost all animated films that obtained a theatrical release and catch up with many of those that did not. There were some beautiful works of art to be found. But then there suddenly came a point some time during the mid-2010s where I realised I wasn't enjoying watching animated films any more. I still covered most of them but started to realise in a number of cases that I was doing so with an effort and in many cases was looking for excuses not to have to sit through them. After sitting and thinking about it, I realised that a large part of it was that mainstream US animation had undergone a sea change during this period.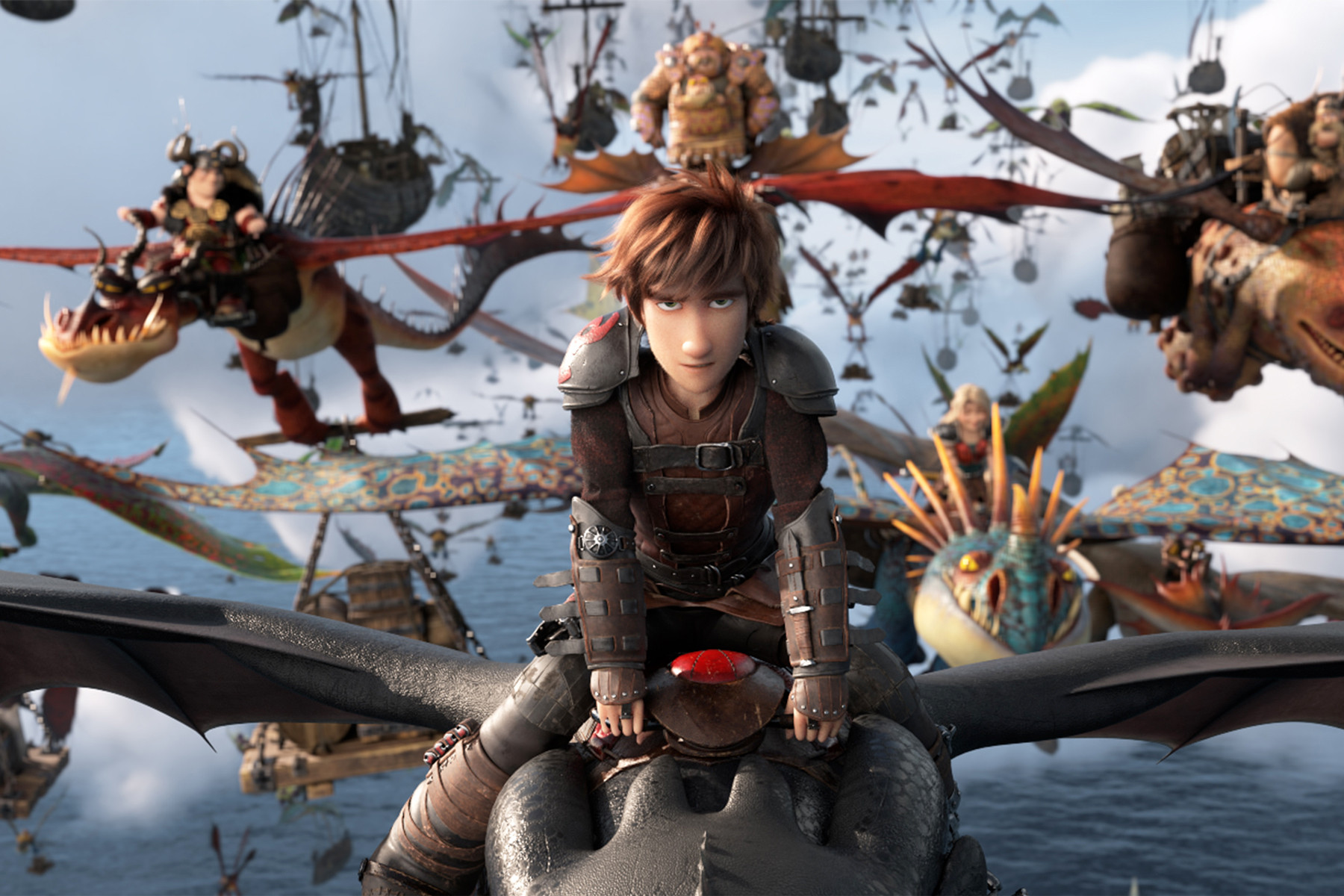 From the first animated film Snow White and the Seven Dwarfs (1937) up until sometime in the 2000s, each animated film was self-contained – you enjoyed it for what it was, the beauty of the artwork the anthropomorphic tenderness of the characters and creatures and so on. There were some exceptions to this but after the mid-2000s, the animated film morphed into the animated franchise where each story was no longer self-contained but the characters were spun out in a series of ongoing adventures. The worst offenders at this were Blue Sky Studios with their interminable and interchangeable Ice Age films. Not far behind are DreamWorks, the makers of the How to Train Your Dragon films, who have spun their Shrek, Madagascar and Kung Fu Panda films out in multiple sequels. Almost all other animation studios have followed suit – it has become the downfall of Pixar since 2010 – and the animation industry has become less one about the production of individual works of art than the creation of franchise characters that can be drawn out through multiple adventures.
The downside of this is that the majority of animated sequels are not that good. The Shrek series had a fresh and original first entry but thereafter nosedived into cute and self-congratulatory gags. The Madagascar films likewise had an enjoyable original but subsequently drew things out into a series of soap opera stories. Most of the films do tiresomely predictable things with each sequel – giving the central characters love interests or long-lost family members, have them settle down and have children, set out on a quest, place them into a different setting or else tell an origin story. I mean, much and all as I enjoyed Despicable Me (2010), I lost interest when Gru found a love interest and then a long-lost brother in the subsequent chapters. In the same vein, the How to Train Your Dragon sequels have done little beyond repeating the basics bar the introduction of Hiccup's mother in the second film and giving Toothless a love interest here.
It is with this sense of ennui and lack of enthusiasm about animated sequels that I sat down to watch How to Train Your Dragon: The Hidden World. I thought the first film was likeable enough but hardly standout. The second film stood out so little in memory that I had to go back and re-read my own review to remember what I thought about it – the answer is nothing exceptional. All of this may well contrast with the general public who flocked to see The Hidden World in sufficient numbers to set box-office records in some areas.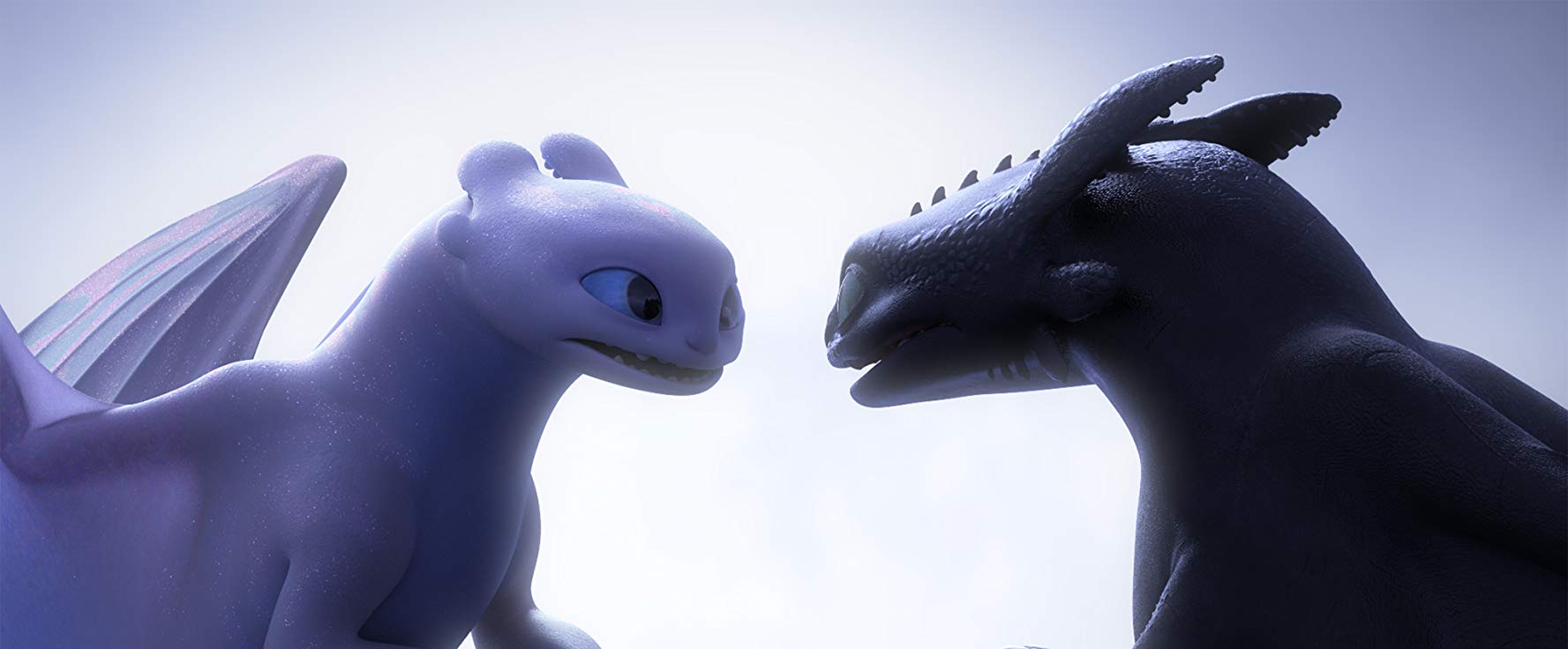 On a plot level, How to Train Your Dragon: The Hidden World is completely routine. There is a new villain who sets out to capture the dragons. Hiccup and Astrid progress sufficiently with their relationship that there is talk of them marrying (although they have a tendency to run away in horror every time it is suggested). Hiccup's mother is integrated into the rest of the tribe (and gets a rather strange MILF fixation from Jonah Hill's character). The biggest development arc is having Toothless develop a romantic interest and for Hiccup to realise that he has to let him be true to his dragon self, which means their parting ways. The end of the film fairly conclusively puts an end to the trilogy (or at the very least makes it difficult for any subsequent sequel to follow up on) and you have to commend Dean DeBlois for bucking the franchise trend in that respect.
The other thing that you notice about How to Train Your Dragon: The Hidden World is just how much Dean DeBlois has determined to push an artistic envelope. This may be one of the most beautifully animated formula franchise films ever made. Everything from the opening scene with the rescue of the dragons from the ship that takes place in mist to the return to Berk with hundreds of dragons filling up every single space to some of the magically enchanting shots with Toothless and the Light Fury romancing one another through the clouds and the arrival at the Hidden World, a secret grotto lit up in magical glows of every colour, to the exhilarating climactic battle. It is perhaps Dean DeBlois assuming he may never get another chance to shine solo and determining to etch out a name for himself by going for broke artistically. On the other hand, you wonder if the beauty of the animation is something that the predominant children's audience for the film really care about and cannot help but think it is a little wasted on them and a film that did it not come with these flourishes would be entirely by the numbers.
---
---