UK/USA. 2005.
Crew
Director/Design – Dave McKean, Screenplay – Neil Gaiman, Story – Neil Gaiman & Dave McKean, Producer – Simon Moorhead, Photography – Antony Shearn, Music – Iain Bellamy, CGI Supervisor – Max McCullin, Digital Effects/Animation – Hourglass Studio, Motion Capture – Artem Digital, Valentine's Mask – Sherman Laboratories. Production Company – Destination Films/The Jim Henson Company.
Cast
Stephanie Leonidas (Helena Campbell/Anti-Helena), Jason Barry (Valentine), Gina McKee (Joanne/Queen of Shadows/Queen of Light), Rob Brydon (Morris Campbell/Prime Minister), Stephen Fry (Librarian), Simon Harvey (Sphinx), Eryl Maynard (Cynthia Bagwell), Dora Bryan (Aunt Nan)
---
Plot
Helena Campbell is a teenage girl whose parents own and perform in a circus. However, Helena is sick of being part of the circus and wants to run away and have a real life. Helena's mother then collapses just before a performance and is rushed to hospital. As her mother is taken into surgery, Helena waits at an aging aunt's place. She wakes from a dream to find herself in a fantastical land where everybody wears masks. Joined by the jester Valentine, Helena is taken before the Prime Minister and learns that the Queen of Light has fallen into a coma and that they need to find the charm that will awaken her. Helena and Valentine set forth, searching for clues to the Mirrormask that will show the way. Helena realises that the creatures in this world are those in her drawings and that the windows in this world look out into her own life. As she watches, this becomes a disturbing life that she no longer recognises. Meanwhile, Helena is hunted by the Queen of Shadows who rules the Dark Lands and seeks to corrupt her.
---
MirrorMask is a collaboration between writer Neil Gaiman and illustrator Dave McKean. Neil Gaiman, in particular, is a cult figure. Gaiman emerged in the 1980s with the highly celebrated graphic novel series The Sandman (1989-96) and subsequent works like The Books of Magic (1990-1) and Marvel 1602 (2003), as well as various high-profile issues of ongoing comic-books like Black Orchid, Miraclemen and Swamp Thing. Gaiman has since branched out into writing books, beginning with the non-fiction Ghastly Beyond Belief (1985), which published a compilation of bad prose from science-fiction literature; Good Omens (1990) co-written with Terry Pratchett, which satirises End Times/Anti-Christ themes; and novels such as Stardust (1998), American Gods (2001), Anansi Boys (2005), Interzone (2007), The Graveyard Book (2008), Odd and the Frost Giants (2008) and The Ocean at the End of the Lane (20130. On screens, Neil Gaiman has written one episode of tv's Babylon 5 (1993-8); the fine tv mini-series Neverwhere (1996) set in a world that exists beneath the streets of London; the English-language screenplay for Hayao Miyazaki's Princess Mononoke (1997); the screenplay for Robert Zemeckis's animated Beowulf (2007); two episodes of Doctor Who (2005– ); as well as had film adaptations made of his novels with Stardust (2007), Coraline (2009), How to Talk to Girls at Parties (2017), the tv series American Gods (2017-21), the tv mini-series Good Omens (2019) and the tv series The Sandman (2022- ).
Dave McKean is an artist with a distinctive bleak and melancholy watercolour style. McKean began collaborating with Neil Gaiman on the Gaiman-written graphic novel Violent Cases (1987) and they have since worked together on a number of projects including Signal to Noise (1992), The Tragical Comedy or Comical Tragedy of Mr Punch (1994), as well as Gaiman's Sandman covers and several children's books including The Day I Swapped My Dad for Two Goldfish (1998), The Wolves in the Walls (2003) and Coraline (2002). McKean had previously directed several short films and music videos and MirrorMask was his feature-length debut. He subsequently made the fantasy film Luna (2014).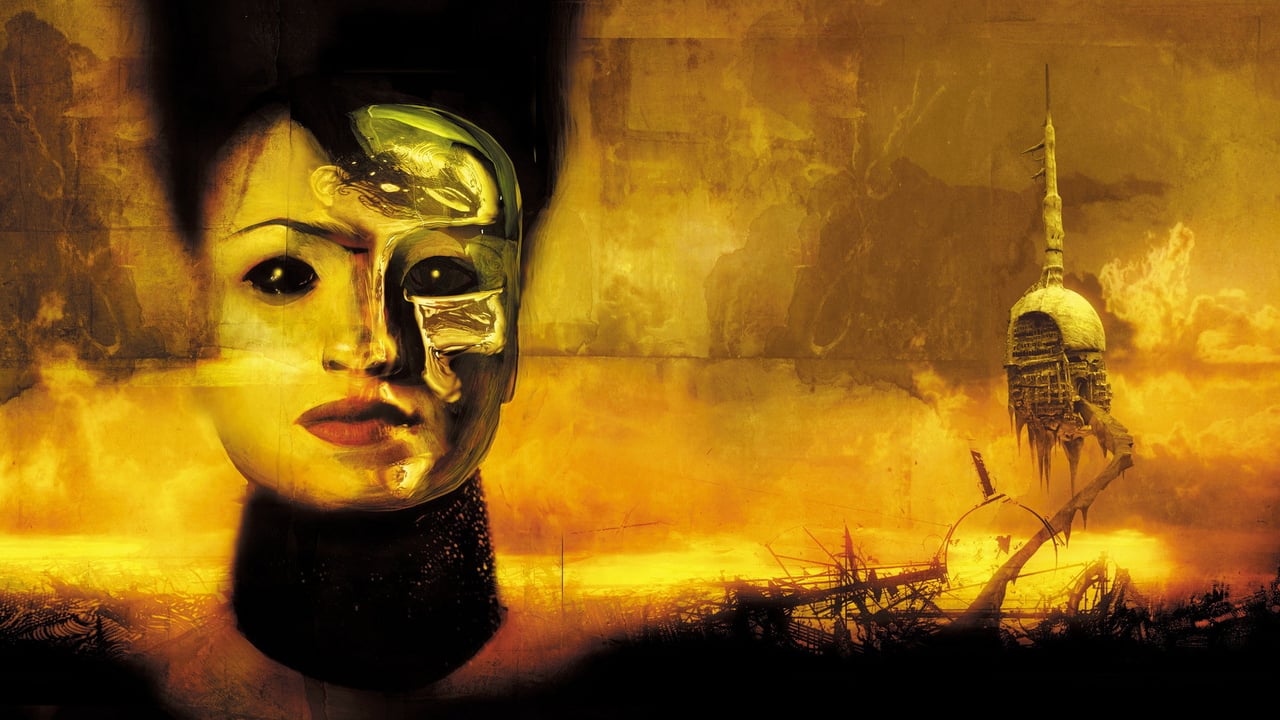 MirrorMask was backed by Jim Henson Productions. The Henson company were hoping to create another work that stood alongside the Jim Henson-directed films The Dark Crystal (1982) and Labyrinth (1986). Both of these create extraordinarily detailed otherworlds filled with amazing non-human creatures (usually provided by the Henson Creature Workshop). Neither The Dark Crystal nor Labyrinth were that successful in initial release (neither for that matter was MirrorMask) but both gained an afterlife in subsequent video/dvd re-release. As a production company, Jim Henson Productions went into creative decline following Jim's death in 1990, where it was inherited by his son Brian, and notedly MirrorMask is produced by Jim Henson's daughter Lisa and under a slightly different corporate banner – The Jim Henson Company.
MirrorMask has been created with an extraordinary level of imagination. The world that we are in proves utterly bewildering within the first few minutes – creatures with four legs, coloured wings and cut-out faces that devour books; Stephanie Leonidas and Jason Barry flying by insulting books and then riding on their backs as they migrate back to the library; creatures of spidery legs with eyes; a city with walls that are like giant faces. There is a sense of wondering where on Earth it is that we are, which is exactly the mark of good imaginative fantasy.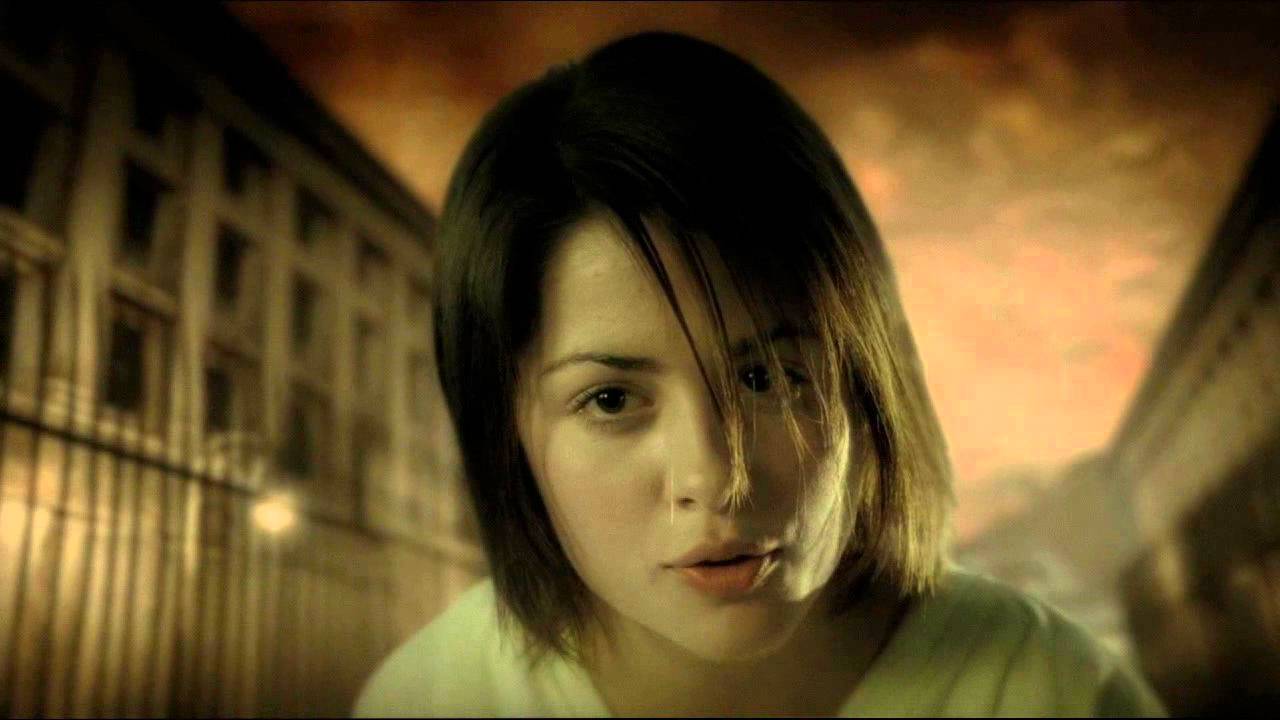 Elsewhere, Neil Gaiman and Dave McKean create a remarkable panoply of creations:– an army of prime ministerial guards that resemble red curved stalks; the visit to the library and meeting with the librarian whose face consists of three triangular shapes balanced atop each other, one being a pair of cut-out lips that he talks from, and where they have to catch books in nets to read them; the world of the orbiting giants, where a landscape of circular staircases lead up to large bulbous conjoined stone creations that float through the air; the encounters with creatures that have bodies like gorillas and the heads of pigeons and the dizzying chase with them through a scaffolding structure as the creatures are infected by the Queen of Shadows' black ichor; a sequence reminiscent of Darkness's seduction of Lily in Legend (1985) in a roomful of creatures that emerge out of clocks and transform Stephanie Leonidas into a Gothed-out adult, while singing a weirdly atonal off-key version of Dionne Warwick's Close To You. There is Neil Gaiman's wry sense of humour underlying it all. Stephanie Leonidas asks Lewis Carrol-like riddles: "What's green, nailed to a wall and whistles? A herring … you can paint it green, you can nail it to a wall." "But it doesn't whistle." "I put that in not to make it too obvious."
Like other adult fantasy films such as The Company of Wolves (1984) and Labyrinth, Neil Gaiman creates MirrorMask as a metaphor for female sexuality on the cusp of puberty. In these films (with rather sexist assumption), youth and female pre-pubescence is seen as innocence, while the arrival of puberty and womanhood is seen as corruption. The story has some similarities to Jim Henson's Labyrinth – of the girl finding herself in the bewildering labyrinth of creatures, as well as to Paperhouse (1989) about a world of dream that has been brought to life out of the adolescent heroine's drawings, and to the Stephen King-Peter Straub novel The Talisman (1984), which consists of a journey through a secondary world where an ill and dying mother in the real world is also the queen of the land.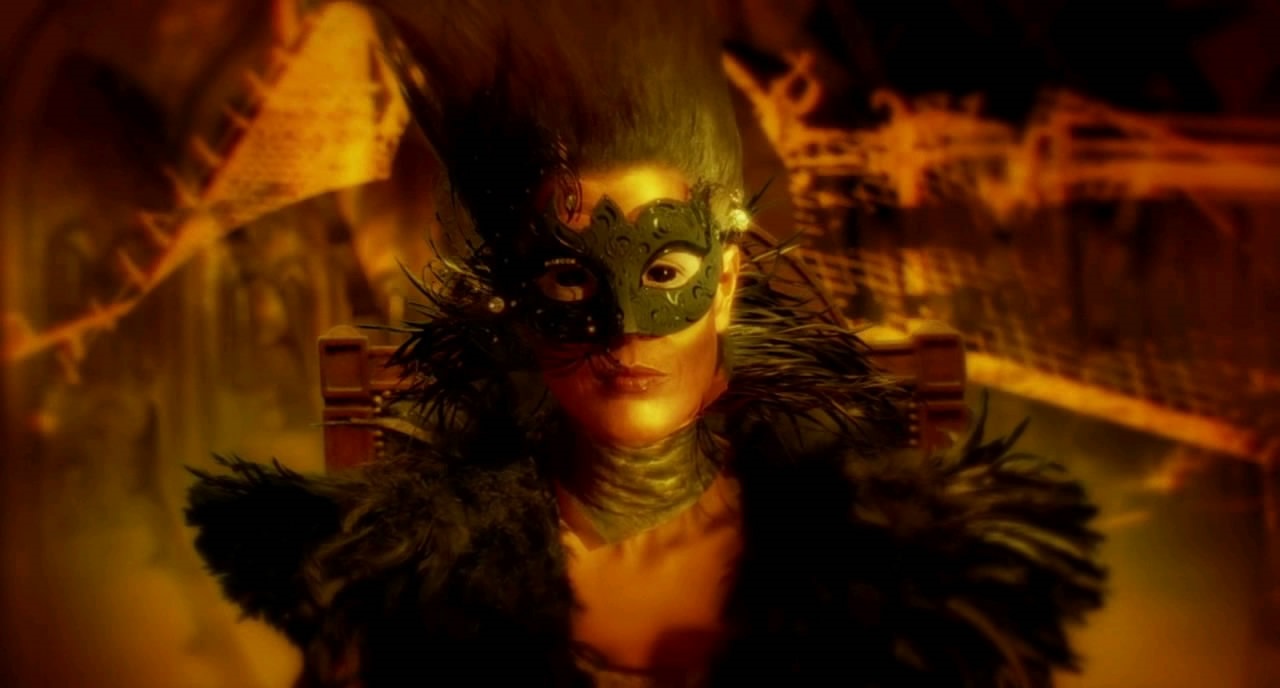 On the minus side, Neil Gaiman's metaphors become a little stretched. MirrorMask feels that it has been created to drive Dave McKean's visions and designs more than it has as a story. The Queen of Shadows character seems to come out of nowhere and when Gaiman starts going on about her representing the corruption of Helena's life, you wonder what analogue she is supposed to represent in the primary world. If anything, the real world scenes put the mother on the pedestal and generate sympathy for her, while regarding the father as inattentive – however, in dream world the father is seen as a basically decent figure of the Prime Minister and the mother as the corruptor of innocence. It is a metaphor that Neil Gaiman has perhaps made too complex for its own good.
Nevertheless, MirrorMask has an extraordinary level of visual imagination that is quite unlike any other film you have seen. That Neil Gaiman and Dave McKean managed to make MirrorMask on only a $4 million budget and with a team of 15 CGI/performance capture animators is extraordinary. When you compare the level of imagination here with full-budgeted works like The Lord of the Rings and the bland The Chronicles of Narnia: The Lion, The Witch and the Wardrobe (2005), which have infinitely more resources at their disposal, what MirrorMask achieves is stunning.
(Winner in this site's Top 10 Films of 2005 list. Winner for Best Production Design, Nominee for Best Original Screenplay at this site's Best of 2005 Awards).
---
Trailer here
---