---
Crew
Director – David Yates, Screenplay – J.K. Rowling, Producers – David Heyman, Steve Kloves, J.K. Rowling & Lionel Wigram, Photography (3D) – Philippe Rousselot, Music – James Newton Howard, Visual Effects Supervisors – Tim Burke & Christian Manz, Visual Effects – Anibrain, Dneg (Supervisor – Tom Proctor), Framestore (Supervisors – Nicolas Chevallier & Andy Kind), Image Engine (Supervisor – Martyn Culpitt), lola VFX, Method Studios (Supervisor – Nordin Rahhali), Passion Pictures Animation Ltd, Rodeo FX, Special Effects Supervisor – David Watkins, Production Design – Stuart Craig. Production Company – Heyday Films.
Cast
Eddie Redmayne (Newt Scamander), Johnny Depp (Gellert Grindelwald), Katherine Waterston (Tina Goldstein), Dan Fogler (Jacob Kowalski), Jude Law (Albus Dumbledore), Alison Sudol (Queenie Goldstein), Zoe Kravitz (Leta Lestrange), Callum Turner (Theseus Scamander), Ezra Miller (Credence Barebone), William Nadylam (Yusuf Kama), Carmen Ejogo (Seraphina Piquery), Claudia Kim (Nagini), Olafur Darri Olafsson (Skender), Derek Riddell (Torquil Travers)
---
Plot
In the US, Gellert Grindelwald escapes from imprisonment by the Magical Congress. Meanwhile, in England, Newt Scamander is offered the opportunity to have the ban on international travel imposed on him lifted if he will help locate Credence Barebone but declines. Newt meets with Albus Dumbledore who is treated with suspicion by the Ministry for refusing to take a stand against Grindelwald. Jacob Kowalski turns up at Newt's apartment where Newt finds that Queenie has enchanted him into getting engaged. This reunites Newt with Tina where the two are forced to admit their attraction for one another. They set off in the hunt for Credence and the mystery of his complicated parentage. In the midst of this, they face the threat of Grindelwald who is preaching that wizards should be allowed to claim their natural supremacy over muggles and is converting many to his side.
---
The Harry Potter series was if not the at least one of the 2-3 biggest things to hit the publishing and film industries in the 2000s/10s. J.K. Rowling produced seven books, which were made into eight films consisting of Harry Potter and the Sorcerer's Stone/Harry Potter and the Philosopher's Stone (2001), Harry Potter and the Chamber of Secrets (2002), Harry Potter and the Prisoner of Azkaban (2004), Harry Potter and the Goblet of Fire (2005), Harry Potter and the Order of the Phoenix (2007), Harry Potter and the Half-Blood Prince (2009), Harry Potter and the Deathly Hallows Part 1 (2010) and Harry Potter and the Deathly Hallows Part 2 (2011).
Ripples from the Harry Potter phenomenon are still spreading throughout the publishing and movie producing industries. New authors commonly make a beeline for the Young Adult section as the way to make a name and there have been success stories of fanfic writers (Cassandra Clare, E.L. James) making multi-million dollar sales with attached movie contracts based on first-time publications. Just about every studio has launched their own Young Adult franchise – some of these succeeded, just as many did not get past the first film.
J.K. Rowling was no doubt inspired by the offer of several million more dollars to launch a prequel series to the Harry Potter saga, which began with Fantastic Beasts and Where to Find Them (2016). This was a title that was initially mentioned as a reference text in Sorcerer's Stone. Rowling then published Fantastic Beasts and Where to Find Them (2001), an illustrated guide to fantastical creatures where she used the penname Newt Scamander. This then became the very loose source of the film franchise. The Crimes of Grindewald is the second of what Rowling and director David Yates have announced will stretch to five films and was followed by Fantastic Beasts: The Secrets of Dumbledore (2022). For the films, Rowling has chosen the shortcut of simply writing them directly for the screen rather than as novels first.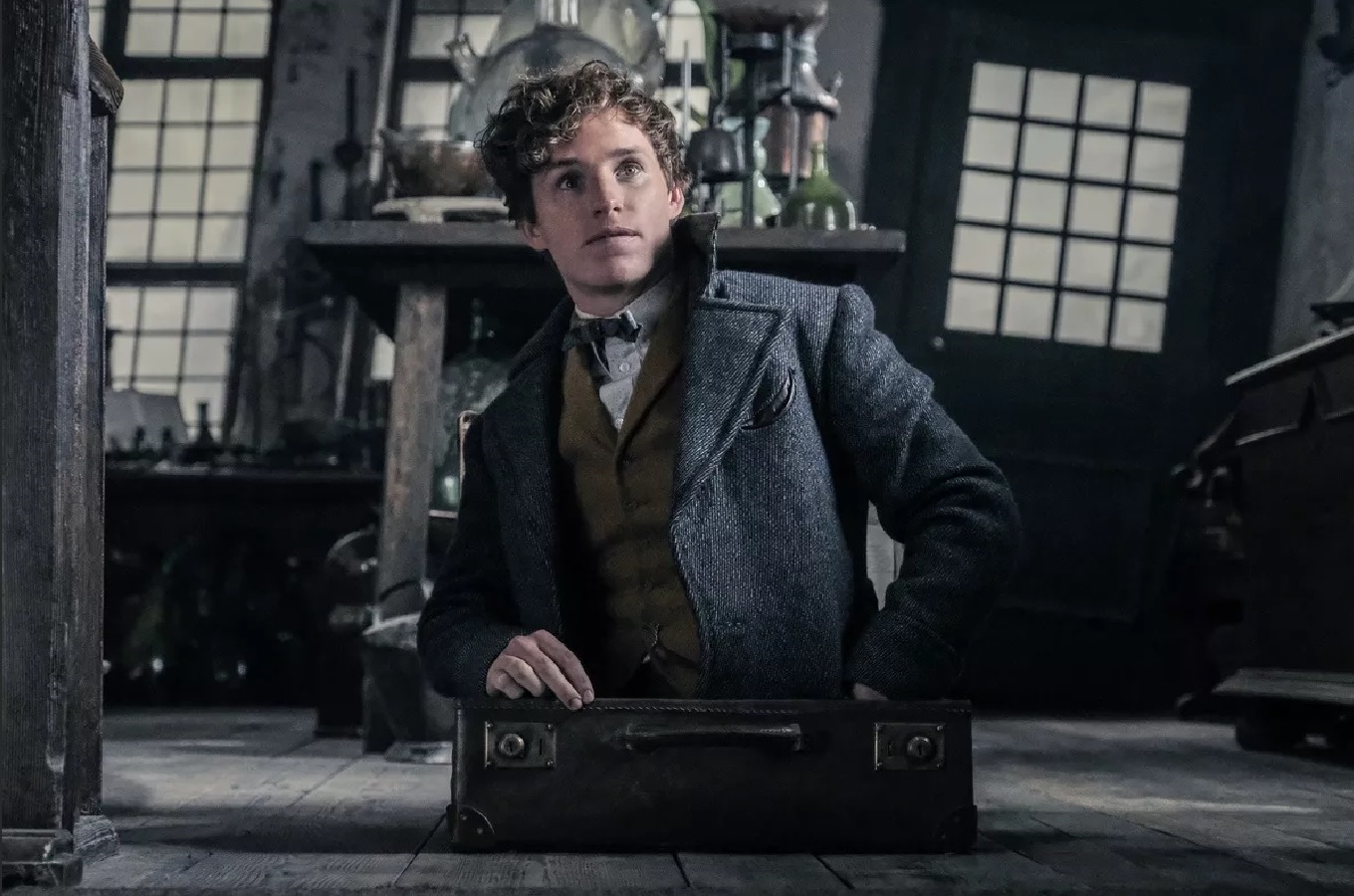 I enjoyed Fantastic Beasts and Where to Find Them. J.K. Rowling travelled beyond the enclosure of Hogwarts and showed us more of her wizarding world. In being written for the screen, it had more ease of storytelling rather than felt rushed in trying to pack all the detail of the book in to its running time as was the case with many of the later Harry Potter films. The new characters proved a warm and engaging change from the perpetually adolescent Harry-Ron-Hermione triptych, while the visual effects department did magic with the various creatures.
That said, the Fantastic Beasts films have not touched the stellar box-office of the Harry Potter films – The Crimes of Grindelwald, for instance, earned $159 million in the US, which is quite a reasonable sum as any film goes but still does not come anywhere near the lowest grossing Harry Potter film The Prisoner of Azkaban, which earned $249 million domestically. Things were even more miserable with The Secrets of Dumbledore, which only earned $95 million domestically.
While I enjoyed Fantastic Beasts and Where to Find Them, The Crimes of Grindelwald is a much more mixed bag. Part of it is franchise fatigue – this is the tenth feature-length outing in the Harry Potter universe and by now the various teleportations, magical energy discharges, strange creatures, incantations in Dog Latin, the characters with cartoonishly caricatured names are starting to seem passé. As the film starts, I find myself switched off by the sameness and more irritated by a universe that seems to give so much free energy and ability to almost everybody in it without any cost.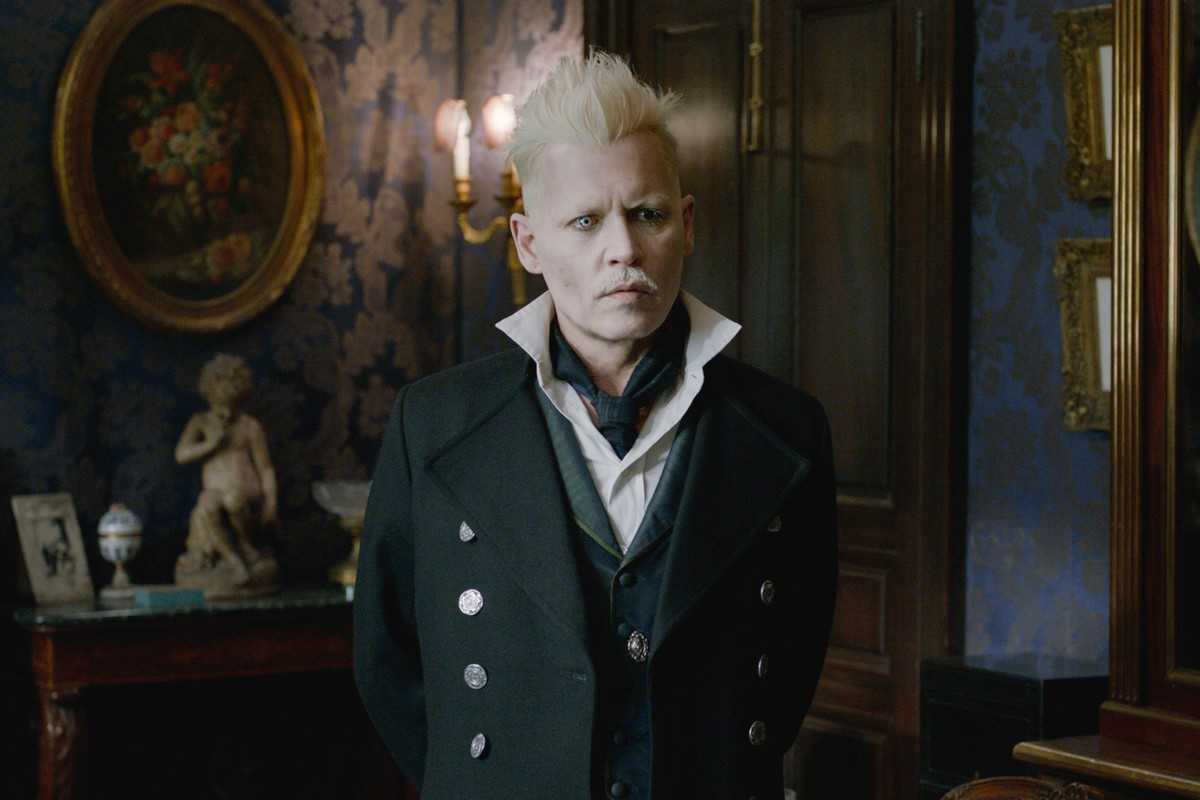 Maybe it was this franchise fatigue factoring into it but I found The Crimes of Grindelwald a disappointment that whittered away the promise and originality that David Yates and J.K. Rowling created with the first film. Fantastic Beasts came with a wonderfully colourful menagerie of made-up animals and a central character that was essentially the wizarding equivalent of a Dr Dolittle (that's the original Hugh Lofting conception as opposed to the Eddie Murphy bastardisation). It is not that there aren't any such creatures here; there are some but none we have not seen before. None of their scenes particularly light the film up despite what the title Fantastic Beasts might lead you to think.
By contrast, what we have with The Crimes of Grindelwald simply becomes a film about chasing down the bad guy. The plot feels less like a work about an eccentric wizard and his menagerie of fantastic creatures than it does a big-budget 1970s thriller that would hop between international locations during the hunt for a villain. Certainly, Johnny Depp gives great gravitas and presence to the role of Grindelwald.
Moreover, after introducing an appealing quartet of characters in the previous film, Rowling drops the ball here. Eddie Redmayne gives the same awkward nerdy performance he did the last time, although he gets overshadowed by the busyness and complications of the plot. Dan Fogle turns up but never gets to be much more than be the comic foil sidekick. Katherine Waterston is back but the film is saddled with having split her and Eddie apart the previous time and so spends all its time getting them back together before admitting a mutual attraction. (By the time of the next film, she has all but been written out). The worst of the characters is Allison Sudol's Queenie. This time Sudol gives an annoyingly scatter-headed performance and then gets an abrupt and unmotivated left field flip over to the dark side right at the end.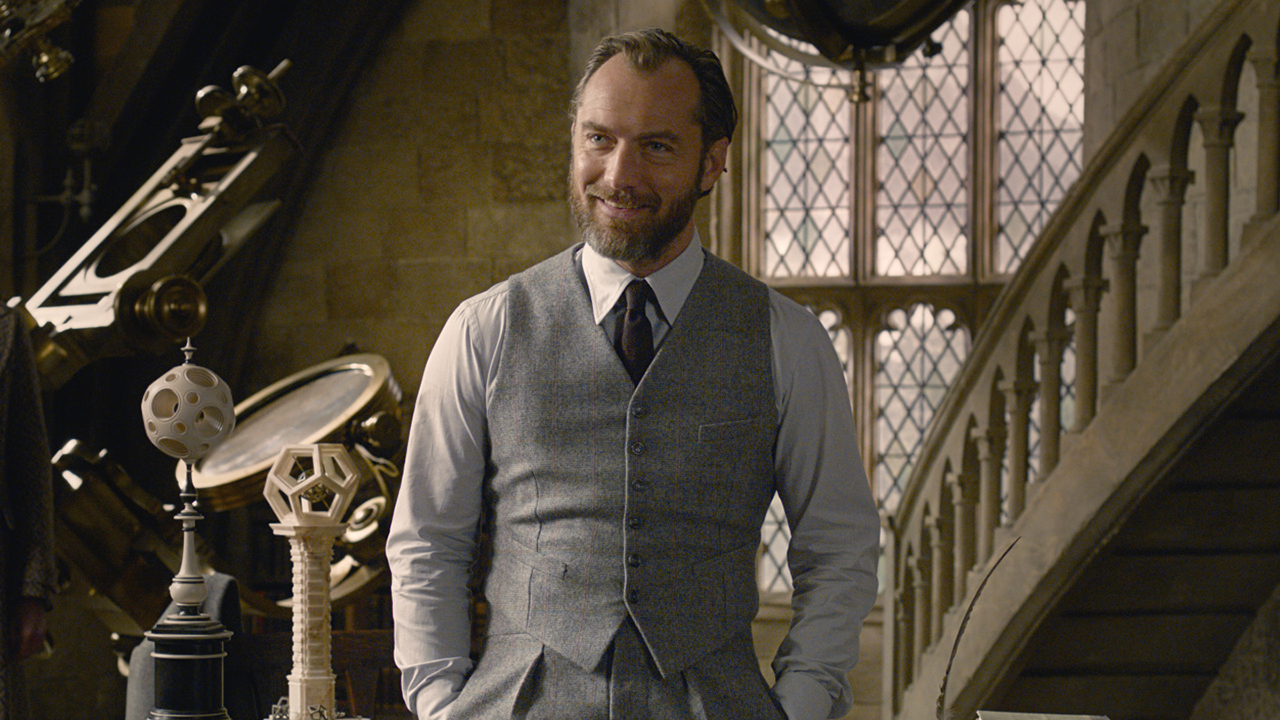 The rest of the story sees Rowling indulging in what is clearly something of interest to her – creating a complicated backhistory and genealogy of who is secretly related to whom and who was whose son/daughter without their ever knowing it. Clearly these games of genealogy and magical dynasties are of interest to Rowling as she spends quite a bit of time sketching them out in her books. However, whether this translates to something of interest up on screen is a good guess. My feeling is that when a film needs to have a magical family tree pop up to explain everything to us then it is at a point where audiences have tuned out.
And this does illuminate the weakness of Rowling's writing, which is that she is conceiving vast complicated family sagas and battles of good and evil that rival Old Testament genealogies or at least War and Peace (1867), but does so with characters that have names that you feel belong more in children's cartoons and with everything shoehorned into a cliched black-and-white view of good and evil. It feels like vastly more work for what is really no more than a children's story plot.
---
---