---
Crew
Director/Producer – George Pal, Screenplay – Ladislas Fodor, Based on the Fairy Tale by The Brothers Grimm, Photography – Georges Perinal, Music – Douglas Gamley & Ken Jones, Music Supervisor – Muir Mathieson, Songs – Kermit Goell, Peggy Lee, Fred Spielman & Janice Torre, Photographic Effects – Ton Howard, Animation – Wah Chang & Gene Warren, Makeup – Charles Parker, Art Direction – Elliot Scott. Production Company – Galaxy Pictures.
Cast
Russ Tamblyn (Tom Thumb), Terry-Thomas (Ivan), Peter Sellers (Tony), Alan Young (Woody), June Thorburn (Fairy Queen), Bernard Miles (Jonathan), Jessie Matthews (Anna)
---
Plot
The Queen of the Forest appears to the woodcutter Jonathan asking him to spare the tree he is about to cut down. In return, she grants him three wishes. After Jonathan and his wife Anna waste the first two wishes bickering, Anna wishes they had a child, even one that were as big as her thumb. They are woken in the middle of the night to find a tiny youth as big as Jonathan's thumb. They happily adopt him, naming him Tom. Two blackguards then exploit Tom's innocence and use him to steal a bag of gold coins, which has Jonathan is blamed for the crime.
---
In the 1950s, George Pal made a big name for himself as producer of science-fiction films such as Destination Moon (1950), When Worlds Collide (1951), The War of the Worlds (1953) and The Time Machine (1960). Into the 1960s, Pal became less popular as a producer. Among other things during this period, Pal branched off into fantasy films such as this, The Wonderful World of the Brothers Grimm (1962) and 7 Faces of Dr Lao (1964). tom thumb marked George Pal's first venture as a feature film director. (See below for George Pal's full genre credits).
tom thumb is very much an extension of the Puppetoons, a series of 40+ stop-motion animated children's shorts that George Pal made between 1941 and 1947. The lively stop-motion animated sequences with the toys dancing in the nursery are pure Puppetoons. Unfortunately, these sequences seem extraneous and not tied to the plot. They are also the best sequences in the film. The live-action sequences however reveal all of George Pal's faults writ large. George Pal's films functioned best as special effects spectacles. At their finest, they achieved a genuine sense of wonder. On the human side, the acting was uniformly stolid and any subtext that existed was shot through with the dreadful piousness of Pal's Catholic faith.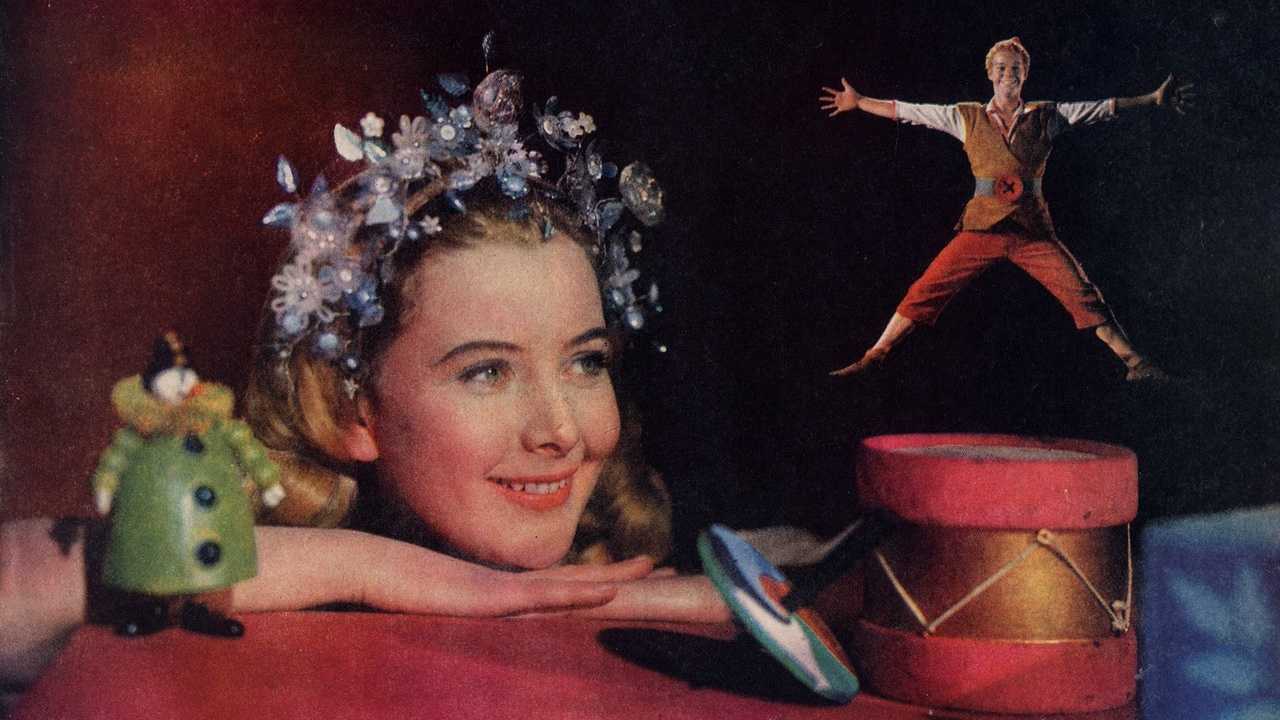 Some people have a liking for tom thumb and consider it a classic, most treat it tolerably, but I found it tedious. It is draggy, the songs are insipid and the production is cloying banal. The sets and costumes are dreary – Pal's conjurtaion of Mittel Europe is all Tyrolean hats and lederhosen, the Queen of the Forest wears an absurd white dress and a matching garland of flowers in her hair. It is a stiflingly bland representation of Middle America with only a token nod in the direction of the Brothers Grimm – Bernard Miles and Jessie Matthews' poor, dumb and happy woodcutter and his wife, rejoicing in family sentiment, become sickeningly twee.
With the exception of an incredibly dull performance from June Thorburn, the cast try to be lively – Russ Tamblyn and Alan Young respectively bounce and sing with enthusiasm. Terry-Thomas and Peter Sellers have fun as the two blackguards (Sellers made up with an extra fifty pounds and Terry-Thomas with a blacked-out tooth that amusingly changes its position throughout) but Pal turns their scenes together into an interminably drawn out series of slapstick beatings, bashings and kicks up the ass.
George Pal's other genre films Destination Moon (1950), When Worlds Collide (1951), The War of the Worlds (1953), The Naked Jungle (1954), Conquest of Space (1955), The Time Machine (1960), Atlantis, the Lost Continent (1961), The Wonderful World of the Brothers Grimm (1962), 7 Faces of Dr Lao (1964), The Power (1968) and Doc Savage – The Man of Bronze (1975).
---
---