USA. 1997.
Crew
Director/Screenplay – Paul Schrader, Based on the Novel by Elmore Leonard, Producers – Fida Attieh & Lila Cazes, Photography – Edward Lachman, Music – David Grohl, Makeup Effects – Todd Masters, Production Design – David Wasco. Production Company – Lumiere International/Initial Productions.
Cast
Bridget Fonda (Lynn Faulkner), Skeet Ulrich (Juvenal/Charlie Lawson), Christopher Walken (Bill Hill), Tom Arnold (August Murray), Janeane Garofalo (Kathy Worthington), Lolita Davidovich (Antoinette Baker), Conchata Ferrell (Virginia Worrell), Gina Gerson (Debra Lusanne), John Doe (Elwin Worrel), Anthony Zerbe (Father Donahue), Mason Adams (Father Nestor)
---
Plot
When Bill Hill, a former evangelist turned used car salesman, sees Juvenal, a young worker at an alcohol rehab centre, miraculously heal a blind woman, he seeks to exploit him. Juvenal then rapidly becomes the focus of attention from fundamentalists to the media, all seeking to take advantage of his powers.
---
A film about faith healing is odd subject matter when one considers that it comes from Elmore Leonard. Elmore Leonard is a popular crime novelist who has furnished works like 52 Pick-Up (1974), Stick (1983), Pronto (1993). In the couple of years around when Touch was made, Leonard found an upsurge in popularity with film adaptations of Get Shorty (1995), Quentin Tarantino's Jackie Brown (1997), Steven Soderbergh's Out of Sight (1998) and the tv mini-series Maximum Bob (1998).
Elmore Leonard's thrillers are written in a terse hard-edged style and centre around the multiple viewpoints of a cross-section of well-drawn characters where the suspense generates from the constant interactions of their various machinations. Tarantino has called Elmore Leonard one of his greatest influences, which one can certainly see – indeed, Jackie Brown, while not necessarily a great film, is the most recognizably Leonard-like of the fifteen-plus Leonard screen adaptations. The only other Leonard screen work to enter into genre territory was his screenplay for the excellent Catholic serial killer film The Rosary Murders (1987).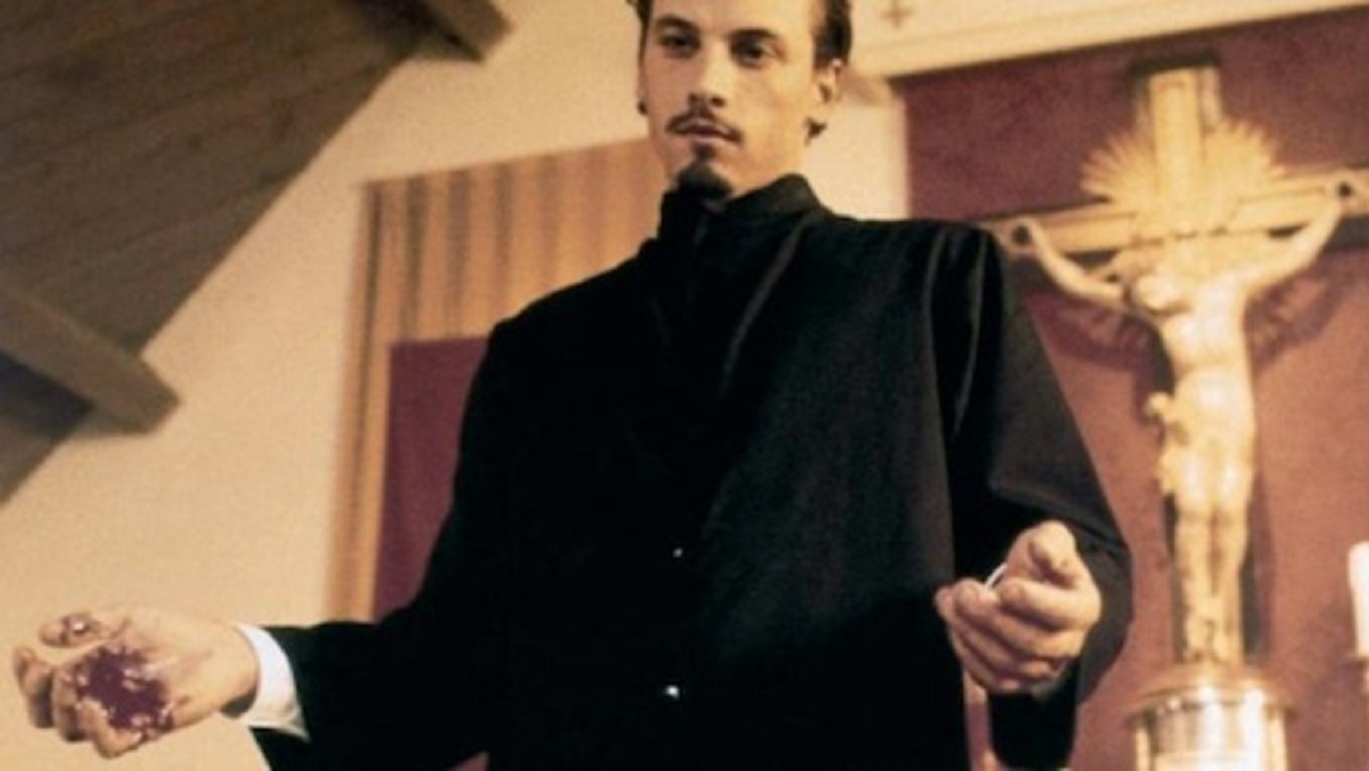 On the other hand, Touch is a more dubious proposition. Elmore Leonard's gritty style and a fantastical topic like faith healing seem almost diametrically opposed. As a result, the film fails to quite work. There are several ways a film about faith healing could go – a study in the responsibility and weight of such power a la Resurrection (1980); a religiously transformative fantasy about healing like Breaking the Waves (1996); oddball farce such as Leap of Faith (1992); a metaphor about the hopes of the people that want healing a la Black Rainbow (1989); and, where Touch seems to want to go, a dark study in the greed that accumulates around a gifted innocent.
Instead, the film meanders about without any exploration of the question of faith healing. It settles into the familiar Elmore Leonard style of several characters – con-artists, fundamentalists, love interests, the media – fighting at cross-purposes over the faith healer. However, where you keep expecting the film to burst out into some darkly fantastic transformation or insight into faith healing, it resolutely keeps playing itself off as a thriller.
Touch is directed and written by Paul Schrader. Schrader is a rather interesting figure. Raised in a staunch Calvinist home before becoming a top list screenwriter and later director, all his films – Taxi Driver (1976), Hardcore (1978), Raging Bull (1980), Cat People (1982), Mishima: A Life in Four Chapters (1987), The Last Temptation of Christ (1988), The Comfort of Strangers (1990) and Auto Focus (2002) – seem to obsessively centre around themes of religion and sexual repression and feature individuals being torn by the weight of the pressures around them. Touch though fails to work with the obsessiveness that other Paul Schrader films do.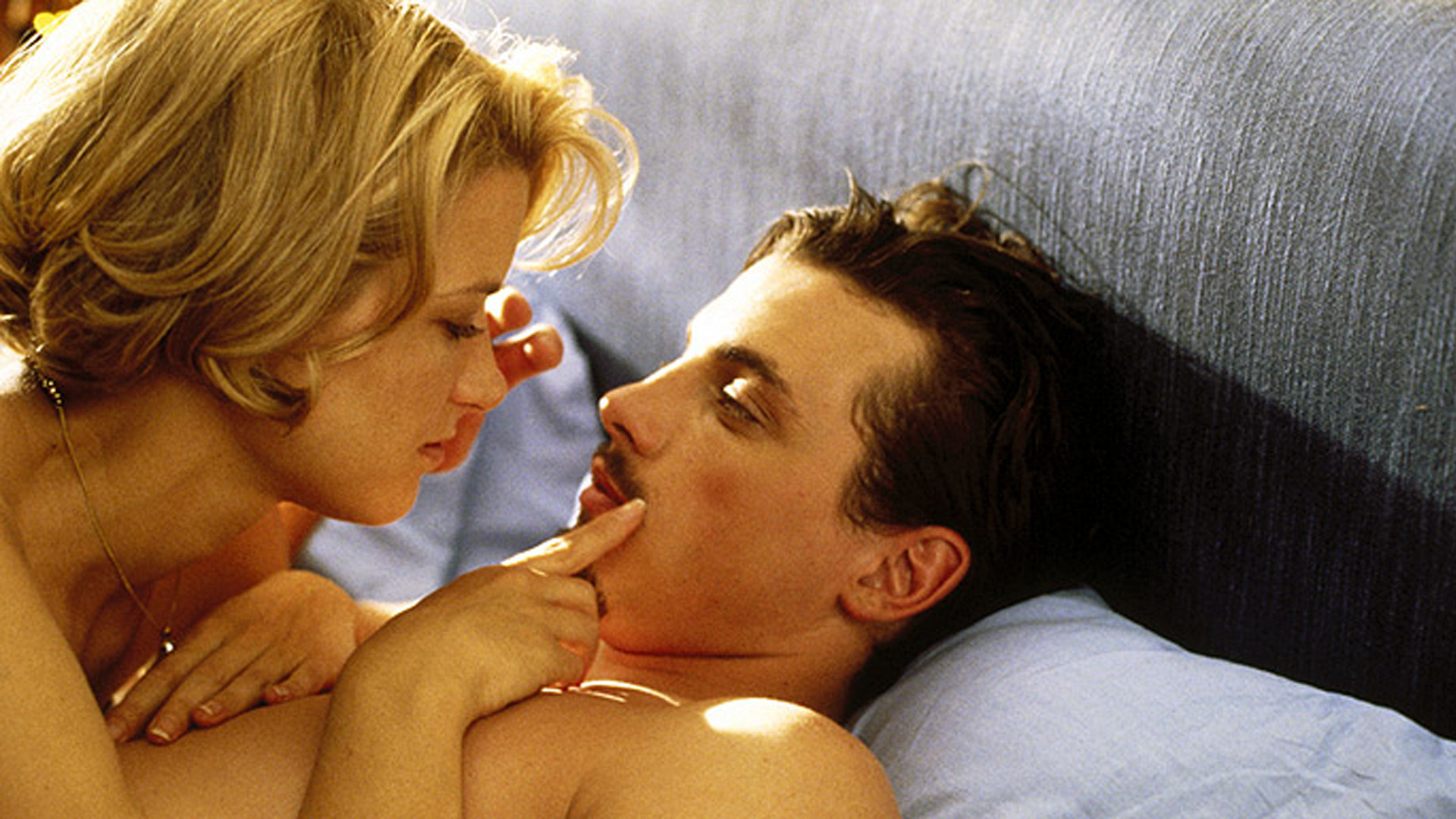 Paul Schrader's greatest talent here may be in his ability to marshal a remarkable cast. All, including Christopher Walken, Tom Arnold, Lolita Davidovich, Janeane Garofalo and Gina Gershon, give good performances. Pretty boy flavour of the moment and Johnny Depp-lookalike Skeet Ulrich occasionally comes across with the charisma that the faith healer character is suggested as having but otherwise seems only to be handsomely posing and out of his depth.
Paul Schrader has racked up a number of genre credits as director with the likes of the remake of Cat People (1982); the psycho-sexual thriller The Comfort of Strangers (1990); the tv movie Witch Hunt (1994) set in an alternate world Hollywood where magic is real; and Dominion: Prequel to The Exorcist (2005), as well as scripts for Brian De Palma's reincarnation thriller Obsession (1976) and Martin Scorsese's Taxi Driver (1976) and Bringing Out the Dead (1999).
(Nominee for Best Supporting Actress (Janeane Garofalo) at this site's Best of 1997 Awards).
---
---