---
UK/Italy. 1990.
Crew
Director – Paul Schrader, Screenplay – Harold Pinter, Based on the Novel by Ian MacEwan, Producer – Angelo Rizzoli, Photography – Dante Spinotti, Music – Angelo Badalamenti, Production Design – Gianni Quaranta. Production Company – Angelo Rizzolo/ERRE.
Cast
Natasha Richardson (Mary), Rupert Everett (Colin Mayhew), Christopher Walken (Robert), Helen Mirren (Caroline)
---
Plot
Colin and Mary, an English couple holidaying in Venice, become lost while looking for a late night café. They are helped by the mysterious Robert who takes them to a bar and regales them with his stories. Thereafter however, Robert continues to haunt them with his threatening friendliness and draws them into his strange obsessive games.
---
This is an interesting psycho-sexual thriller from Paul Schrader. Paul Schrader was raised in a harsh, cruel upbringing in the Dutch Reformed Church and perhaps understandably has a fascination with the tormented side of sexuality – see also Hardcore (1979), Cat People (1982), Mishima: A Life in Four Chapters (1985), Auto Focus (2002) and his scripts for Taxi Driver (1976) and The Last Temptation of Christ (1988). Schrader also wrote Obsession (1976) for Brian De Palma, a copycat of Alfred Hitchcock's Vertigo (1958), which took a substantial degree of inspiration from Don't Look Now (1973). The doom-laden quality of Italian cities, which haunts both Don't Look Now and Obsession, is something that obviously captivated Schrader and he returns to that here.
The Comfort of Strangers has much going for it. Paul Schrader creates a strong mood out of the enclosed winding alleyways, the beautiful overbearing Venetian past and the dominating threat that Christopher Walken maintains whenever he is on screen. Yet for all that, the film is a disappointment – Paul Schrader's atmosphere is like a set of pretty but static photographic positions. All the creepiness that comes in Christopher Walken's weird menace and Helen Mirren's predatory advances seem like a snake coiled waiting but whose eventual sting is muted.
It is only in the last ten minutes that the film enters perverse territory, with Christopher Walken and Rupert Everett being followed by two strange gay men making advances, while back at the apartment Helen Mirren drugs Natasha Richardson, and with a strange glint in her eye asks her "Do you and Colin do anything … strange?" and tells her how much she enjoys Walken beating her. The final throat slashing, which caps the scene off, shot in slow-motion, comes with a disturbing, almost hallucinatory casualness. However, it seems a weak payoff to the build-up.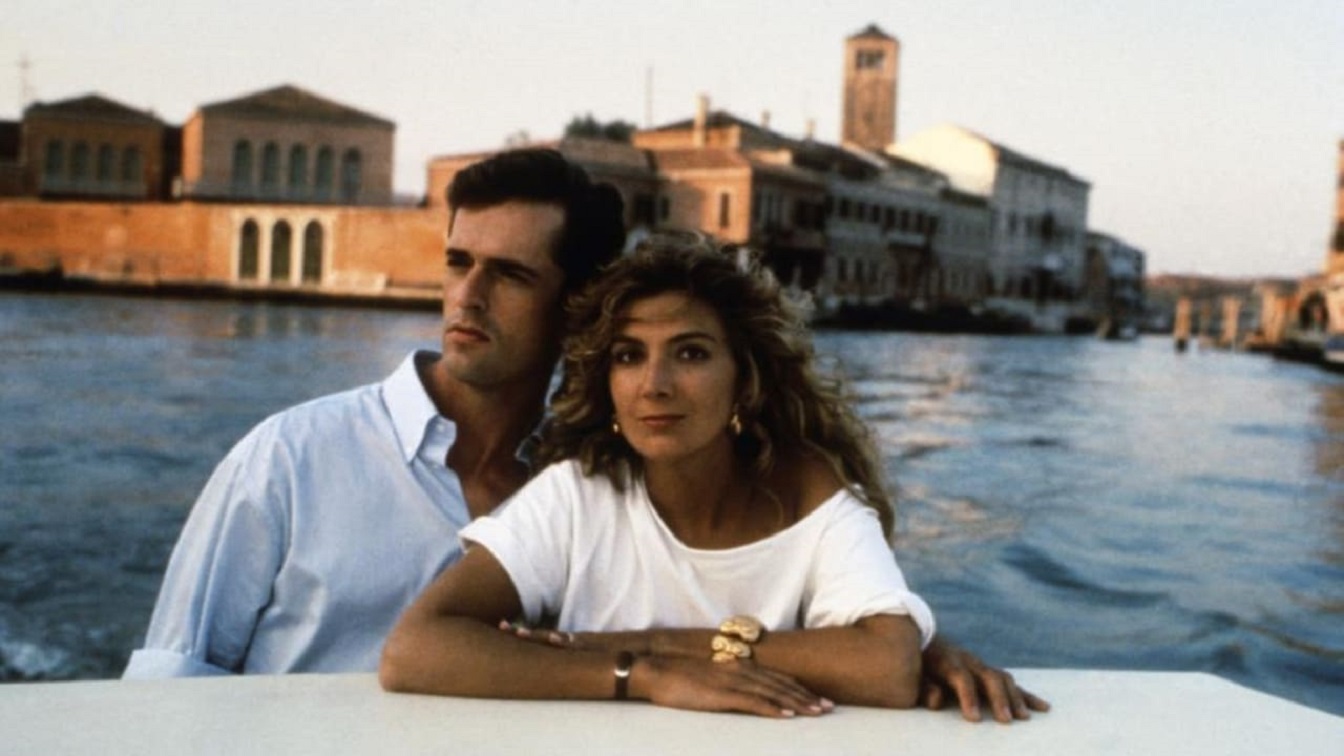 The film's greatest convictions come in the sensual languishings between Natasha Richardson and Rupert Everett – Paul Schrader charts these with some passion and Natasha Richardson positively glows with twinkling flirtatious sensuality. In one delightful scene, the two indulge in nonsense fantasies where she tells him she wants to get a surgeon to remove his arms and legs so she can lock him up and use him as her sex slave, to which he responds with the invention of a giant mechanical, steam-powered machine designed simply for fucking.
Paul Schrader's other films of genre interest are:– the screenplays for Martin Scorsese's mesmerizing urban psychosis films Taxi Driver (1976) and Bringing Out the Dead (1999) and for Brian De Palma's reincarnation thriller Obsession (1976). As director, Schrader has also made the remake of Cat People (1982); the tv movie Witch Hunt (1994) set in an alternate world where magic works; the faith healer film Touch (1997); and Dominion: Prequel to The Exorcist (2005).
---
Trailer here
Full film available online here:-
---