---
Crew
Director/Screenplay – Rob Zombie, Producers – Mike Elliott, Andy Gould, Matthew Perniciaro, Michael Sherman, Eddie Vaisman & Rob Zombie, Photography – David Daniel, Music – John 5, Chris "Zeus" Harris, Bob Marlette & Rob Zombie, Visual Effects – Shockbox VFX, Special Effects Supervisor – John Hartigan, Makeup Effects – Wayne Toth, Production Design – Rodrigo Cabrel. Production Company – Saban Films/Spookshow International/Bow and Arrow Entertainment.
Cast
Sheri Moon Zombie (Charly), Jeff Daniel Phillips (Roscoe Pepper), Lawrence Hilton-Jacobs (Panda Thomas), Meg Foster (Venus Virgo), Kevin Jackson (Levon Wally), Richard Brake (Doom-Head), Malcolm McDowell (Father Murder), Pancho Moler (Sick-Head), Torsten Voges (Death-Head), E.G. Daily (Sex-Head), David Ury (Schizo-Head), Lew Temple (Psycho-Head), Esparanza America (Snoopy), Michael "Redbone" Alcott (Fat Randy), Jane Carr (Sister Serpent), Judy Geeson (Sister Dragon), Tracey Walter (Lucky Leo), Daniel Roebuck (Pastor Victor), Andrea Dora (Trixie), Ginger Lynn Allen (Cherry Bomb), Devin Sidell (Georgina)
---
Plot
October 31st, 1976. A group of itinerant carny workers are travelling in an RV when they come across scarecrows placed across the road. The van is invaded and they are taken prisoner by figures dressed in period costume. They are then told that they are to take part in a game of '31' where they are required to survive the next twelve hours in a facility as various crazed killers attempt to kill them.
---
Rob Zombie has gained a name as a horror director in the last decade. Originally a musician, first as songwriter/lead singer/guitarist with the heavy metal band White Zombie and then a solo artist, Zombie made his directorial debut with House of 1000 Corpses (2003). He went onto several other films with The Devil's Rejects (2005), the remake of Halloween (2007) and its sequel Halloween II (2009), the animated The Haunted World of Superbeasto (2009). The Lords of Salem (2012) and subsequent to this 3 from Hell (2019) and The Munsters (2022).
A love of horror runs through Zombie's music and his films come with a brutal rawness and always an empathy with the psychopaths that populate them. I was surprised at the degree of enthusiasm around the web that went up when Zombie announced his retirement in 2012 following the release of The Lords of Salem. However, like any band that announces their farewell tour, this only lasted for a few years before Zombie decided to get back into the saddle. 31 was a film where Zombie raised its $2 million budget via a high-profile crowd-funding campaign.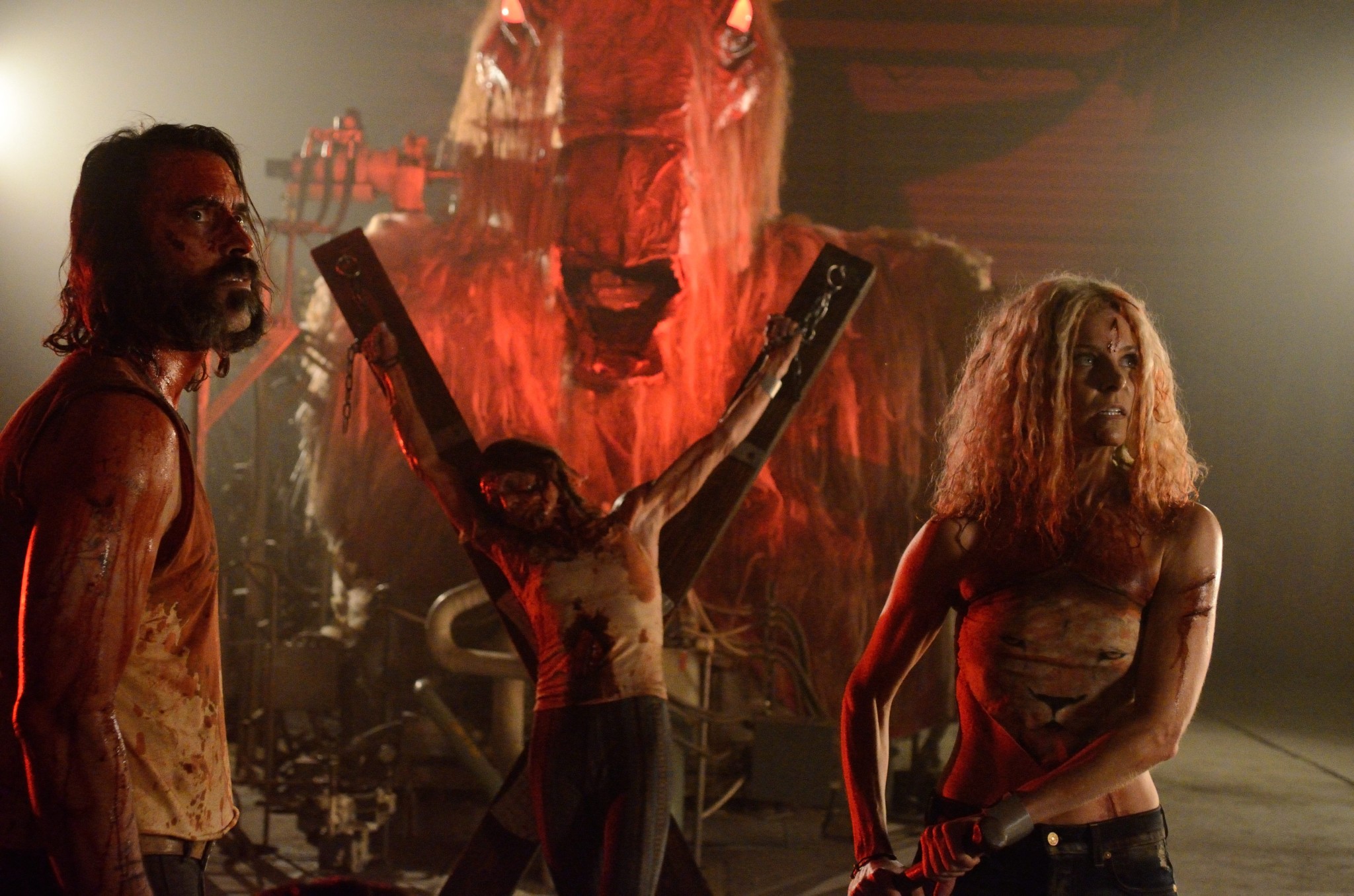 31 is fairly much the Rob Zombie we have come to expect, featuring a collection of insane psychopaths who gleefully torture and kill people and a grimly nihilistic attitude combined with plentiful gore and sadism. In this respect, 31 is not too different than Zombie's first film House of 1000 Corpses in which a group of whitebread kids wandered into the lair of a group of psychopaths who enjoy torturing them.
Both House of 1000 Corpses and 31 in turn draw heavily from the basics of The Texas Chain Saw Massacre (1974) and its tale of a group of twentysomethings on a trip through the Texas backwoods who are captured and tortured by a crazed family. The opening here that informs us we are in 1976 and the group of friends in an RV certainly seem directly modelled on Texas Chain Saw. The rest of the film plays on the familiar human bloodsports theme we have seen in numerous films from The Most Dangerous Game (1932) onwards. If anything, you could argue that 31 is like a grungy, Torture Porn version of The Running Man (1987) with its deathsport game where contestants are hunted by cartoonish killers.
There are a number of differences between House of 1000 Corpses and 31 as well. For one, Zombie is now making a much more polished film. There is less in the way of cameos from actors who have a genre background, which may be due to the fact that Zombie is operating with a much lesser budget than he has previously had available. The most high-profile of the names present are Malcolm McDowell, who was Dr Loomis in Zombie's Halloween films, and Meg Foster who both have long careers in B movies. Daniel Roebuck turns up for a single scene at the beginning as a pastor who gets slaughtered. There are other small roles from Tracey Walter, British actress Judy Geeson (unrecognisable as one of the people in Louis XIV attire) and former porn star Ginger Lynn Allen.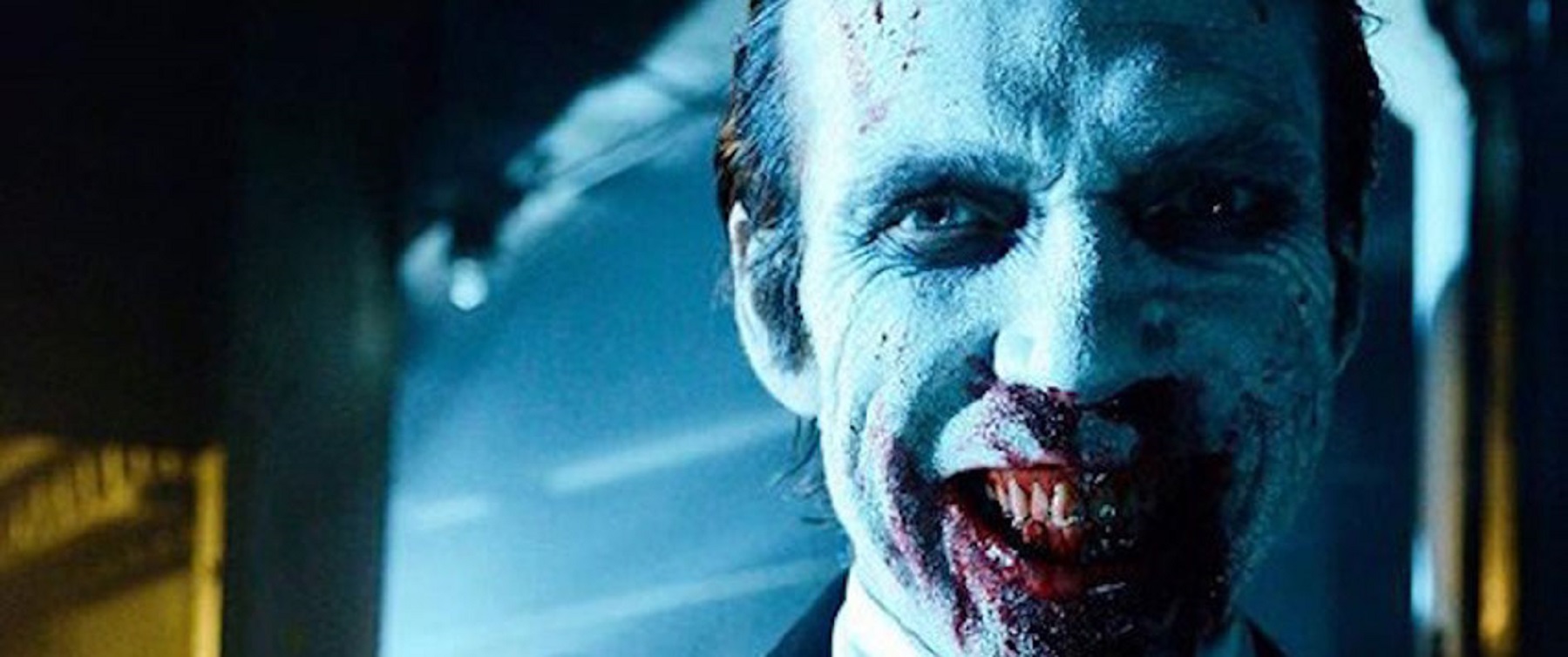 The other difference is that Rob Zombie creates more likeable protagonists than he normally does. Usually his sympathies are with the killers, which makes for films that celebrate cruelty and the sociopathic to an extent that I find unpalatable. In House of 1000 Corpses, the victims were regarded as shallow and unlikeable such that seemed to be deserving of their fates. By contrast, Zombie seems to have softened and made the protagonists here more sympathetic. This is of course relative and the film requires you to cheer on what would almost certainly be portrayed as a group of scruffy, unshaven backwoods hillbillies in any other film.
As always in a Rob Zombie film, the villains are the most interesting characters with much of the film being not exactly stolen but at least captivated by the bizarre antics of Pancho Moler as a psychopathic dwarf in Nazi regalia and Hitler mustache and hulking Torsten Voges as a German-accented killer in a tutu. It is however left to Richard Brake who delivers something comparable of the towering performance that William Forsythe gave in The Devil's Rejects. Brake has a riveting black-and-white-shot monologue during the opening scene as he tortures Daniel Roebuck. Whenever Brake turns up on screen, his soliloquies are never less than captivating. The rest of the film it has to be said is less so.
---
---