---
Crew
Director/Screenplay – Rob Zombie, Producers – Jason Blum, Andy Gould, Oren Peli & Rob Zombie, Photography – Brandon Trost, Music – Griffin Boice & John 5, Visual Effects Supervisor – Craig Mumma, Special Effects Supervisor – Ron Frost, Makeup Effects – Wayne Toth, Production Design – Jennifer Spence. Production Company – Haunted Movies.
Cast
Sheri Moon Zombie (Heidi LaRoq/Abelheid Hawthorne), Bruce Davison (Francis Matthias), Jeff Daniel Phillips (Herman 'Whitey' Salvador), Judy Geeson (Lacy Doyle), Patricia Quinn (Megan), Dee Wallace (Sonny), Ken Foree (Herman Jackson), Maria Conchita Alonso (Alice Matthias), Meg Foster (Margaret Morgan), Richard Fancy (A.J. Kennedy), Andrew Prine (Reverend Jonathan Hawthorne)
---
Plot
Heidi LaRoq is a music dj at a radio station in Salem, Massachusetts. A strange vinyl recording from a group calling themselves The Lords of Salem is delivered to her and she feels affected after playing it. Francis Matthias, a visiting expert come to plug a book debunking the Salem witch trials, recognises the name Lords of Salem as one used by the accused witches. He begins to dig into obscure evidence from the trials, finding the same piece of music written in a diary from the prosecuting reverend. He discovers that Heidi is a descendant of the reverend and the story of how the lead witch placed a curse on his line of ancestors. Meanwhile, Heidi finds herself being increasingly affected by strange dreams and apparitions in her apartment, while her neighbours seem to be drawing her to a predestined fate.
---
Rob Zombie has emerged as a directorial force in the horror genre in the last few years. Originally a musician, first as songwriter/lead singer/guitarist with the band White Zombie and then a solo artist, Zombie made his directorial debut with the controversy-laden House of 1000 Corpses (2003). He went onto several other films with The Devil's Rejects (2005), the remake of Halloween (2007) and its sequel Halloween II (2009), and the animated The Haunted World of Superbeasto (2009). Rob Zombie has the distinction of being a cult director at the same time as none of films end up being particularly liked by audiences. Indeed, I was surprised at the jubilance and celebration with which the suggestion of Zombie having announcement his retirement as director in 2013 was greeted around the internet, although Zombie recanted this shortly after and subsequently made 31 (2016), 3 from Hell (2019) and The Munsters (2022).
After finishing Halloween II, Zombie vacillated between a number of projects including a film called Tyrannosaurs Rex and a remake of The Blob (1958) but eventually settled on The Lords of Salem. Here Zombie comes with the backing of Oren Peli, the director of Paranormal Activity (2007) who has become a considerable force within horror in recent years, acting as producer on a number of other horror projects, including Insidious (2010), The Bay (2012), Chernobyl Diaries (2012) and a host of Paranormal Activity sequels, as well as Jason Blum who formed Blumhouse, which has become a ubiquitous name in horror in the 2010s, producing the Paranormal Activity sequels, and the Insidious and The Purge series, among a great many others.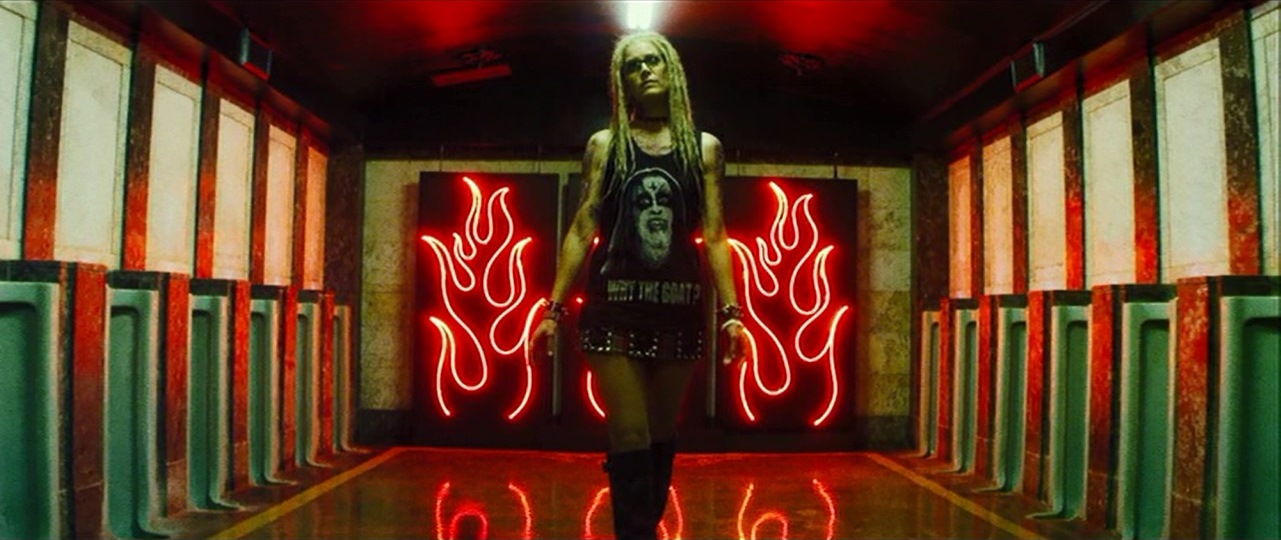 The Lords of Salem comes as a surprise. It feels like Rob Zombie has made a concerted effort to trim back on the lunging in-your-face rawness and determination to shock of his earlier films and go for something unexpected (at least as far as his oeuvre is concerned) – namely, atmosphere. He takes his time in the build-up. Zombie's wife Sheri Moon Zombie plays the lead and gives us a reasonable portrait of a rock chick. Zombie slowly takes in the things happening around her and develops a modestly sinister atmosphere – the unoccupied apartment down the end of the hall, dead figures appearing unnoticed in Sherri's apartment, unnaturally moving light fittings in the hallway, the friendly sinister neighbours. It is the fact that Rob Zombie needs to perk proceedings up with shock effects like pulling back to reveal a scene is a dream – like a priest in a church forcing Sheri Moon Zombie to give him a blowjob in a pew or she having nightmares of giving birth – that show just how bloodless and quiet the proceedings here are in comparison to anything else Rob Zombie has done.
There are several ways that The Lords of Salem could have gone – the goings-on at the apartment give the impression of a haunted house story for a time; the reappearances of the witches and the curse suggest a witch's retribution film along the lines of City of the Dead (1959), Black Sunday (1960) and sundry 1970s tv movies; while the conspiring cabal of peoples remind one of Rosemary's Baby (1968) and a host of early 1970s occult copies. The problem with The Lords of Salem is that after a reasonable build-up, Rob Zombie only reveals that he has a weak hand of cards. What The Lords of Salem eventually transpires as is another Rosemary's Baby copy, where it feels like the slim and ordinary basics have been amplified by Zombie's pretensions to making something more significant.
In any other story – say something like The Devil's Daughter (1971), To the Devil a Daughter (1976) or Alison's Birthday (1979), which feature heroines pegged for occult sacrifice – the basics would be pumped up with more in the way of sinister and ambiguous happenings, ancillary deaths, doubts about the people around the heroine. By contrast here, very little ends up happening. We get a handful of the old staples – an occult piece of music, the character of the expert uncovering obscure information, a few sinister visions and apparitions – and not much else.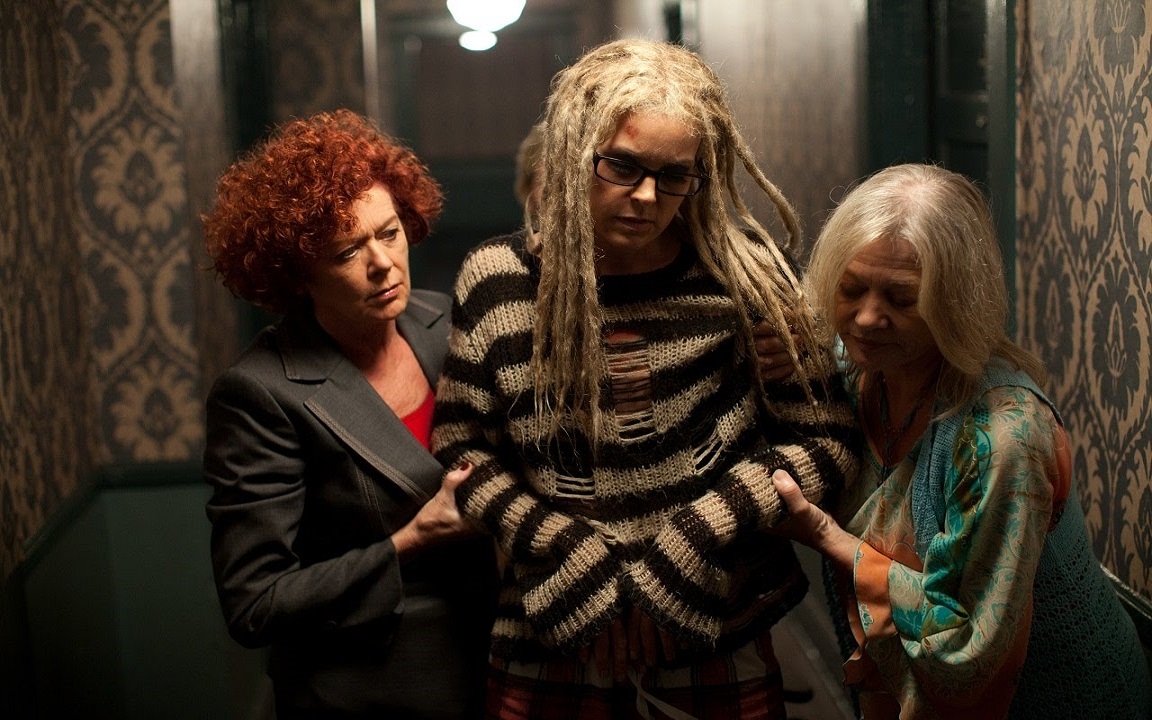 Certainly, what must be said is that one of the best aspects of the film is the trio of old dears who are Sherri's neighbours, played by Judy Geeson, Patricia Quinn and Dee Wallace – who mix upper-class British accents and an obsession with manners and cups of tea with a sharply tart threat of considerable impact. Yet having created a film that seems posed to go somewhere, Rob Zombie instead peters out to a non-ending where Sheri Moon is claimed in a transcendent ceremony, followed by the coda of a news report that tells how everybody present has been killed and she is missing. It feels like a film that constantly promises to do something horrific but falters in ever opening the box.
The one thing that Rob Zombie's films manage is an amazing cast of genre veterans and forgotten actors with a genre history. Included here are Bruce Davison, famous as the title character in Willard (1971) and a respectable character actor in the last couple of decades; Ken Foree of Dawn of the Dead (1978) as one of Sherri's co-djs; Meg Foster, from films like They Live (1988), Stepfather II (1989) and Shrunken Heads (1994) as the principal witch; Judy Geeson, the British actress from films like Berserk (1967), 10 Rillington Place (1971), Hammer's Fear in the Night (1972) and the ultra-schlocky Inseminoid (1981); Patricia Quinn, alias Magenta in The Rocky Horror Picture Show (1975); Dee Wallace who has a long genre career in films like The Howling (1981), E.T. – The Extra-Terrestrial (1982) and Cujo (1983), among many others; Andrew Prine who appeared in a number of 1970s horror films such as Simon, King of the Witches (1971), Barn of the Naked Dead (1974), Grizzly (1976), The Town That Dreaded Sundown (1976) and The Evil (1978) as the prosecuting reverend in the flashbacks; Maria Conchita Alonso from The Running Man (1987) and Total Recall (1990) as Bruce Davison's wife; as well as Zombie regular Sid Haig and Michael Berryman, the strange bald guy from The Hills Have Eyes (1977) in parts that one was unable to identify.
---
---