---
Crew
Director/Screenplay/Photography (b&w) – Shane Ryan, Producers – Gregory Hatanaka & Jeremy Williams, Music – Boneshin. Production Company – Alter Ego Cinema.
Cast
Regan Reese (Nikki), Shane Ryan (Brandon), Deserae Struthers (Outdoors Victim), Samantha Joy (Beach Victim), Krystal Star (Krystal), Jayden Green (Other Victim in the Car)
---
Plot
The serial killer Brandon continues on his spree, seducing or abducting girls and having sex with them before he kills them, while filming everything with a video camera. He offers Nikki, a girl waiting for a ride on a bus stop, a ride to the station. As they drive, he persuades her to take off her clothes and show him her tattoos. Brandon then realizes that Nikki is a real porn star and starts humiliating and abusing her.
---
Shane Ryan's Amateur Porn Star Killer (2007) was a conceptually amazing work of micro-budgeted cinema. It was presented as a Found Footage film that claimed to be a snuff movie being shot by a serial killer. Shane Ryan shot the film himself, while playing the lead character and engaging in unsimulated on-screen sex with his lead actress, before supposedly killing her. Amateur Porn Star Killer was amazing for the daring on-screen involvement that Shane Ryan engaged in, not to mention his pushing the Found Footage concept to the absolute limit. Ryan followed this up with Amateur Porn Star Killer 2 (2008), wherein he replayed the same basic concept with some fascinating variations, while also turning the film into an extraordinarily beautifully colour tinted and edited work of art. Amateur Porn Star Killer 3: The Final Chapter is the third in the series.
I enjoyed both of the previous Amateur Porn Star Killer films because of the ingenious things that Shane Ryan did with the medium. It should be said that a good many prudish minded did not get the concept or found what Ryan was doing too radical for middle-ground sensibilities. One of the frequent accusations made is that the Amateur Porn Star Killer films tread a thin line between sadistic voyeurism, pornography and one man enacting his own sexual fantasies.
I am happy to argue the artistic merits of either film in the above-listed reviews. On the other hand, it becomes much harder to do so by the time of Amateur Porn Star Killer 3: The Final Chapter. The first time you were taken by the ingenuity of Shane Ryan's idea, the second time he acceptably was exploring new directions. The third time you cannot help but wonder if the Amateur Porn Star Killer franchise is starting to fulfil some personal fantasy on Shane Ryan's part (his does after all name his production company Alter Ego Cinema).
The basic set-up that the Amateur Porn Star Killer series is founded on is a limited one and you wonder what fresh new ideas Ryan can keep providing with each film. The main distinction with Amateur Porn Star Killer 3: The Final Chapter is that this time Shan Ryan has employed a real porn star Regan Reese as his lead actress/victim. (Although this leaves one wondering if the film should not more correctly be titled Professional Porn Star Killer?). This gives the film a certain play between Brandon's aspirations to be making low-budget snuff movies and his shock to find that his chosen victim is a professional porn star, although not quite as much as one would have thought the idea would play out with.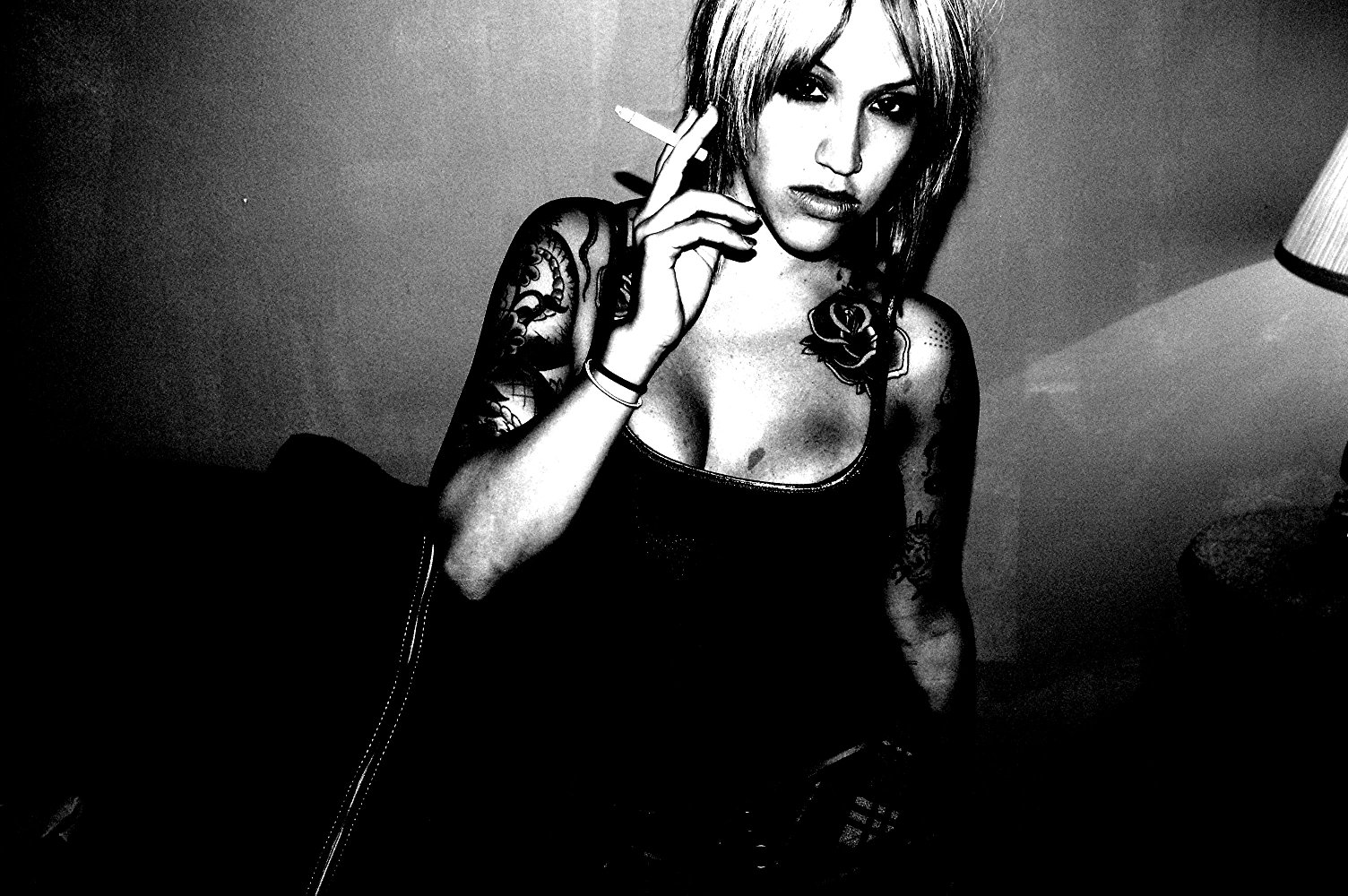 This time, the film also appears to have been conducted as an exercise in minimalism – where the previous two Amateur Porn Star Killer films were shot in motel rooms, here Shane Ryan shoots the entire film (or at least the Regan Reese scenes) in the front seat of his SUV. This film also dumps the wildly creative editing and colour tint experiments that Ryan conducted in Amateur Porn Star Killer 2 and returns to the raggedly raw and uncut camcorder footage that we had in the first film. Certainly, Shan Ryan's editing has become a good deal more polished between the first and third films.
Amateur Porn Star Killer 3: The Final Chapter also lets the series' ideas show through much more thinly. The film begins with a string of brief killings of other women before getting into the main body of the film concerning the serial killer Brandon's meeting with Regan Reese. There is no connection between each of these sequences, other than Shane Ryan's killer and the basic concept. The film (certainly the early parts) feel only like the presentation of serial short film versions of the main idea – that Shane Ryan either slung a feature-length film together out of odds and ends of trial versions of the other Amateur Porn Star Killer films or else filmed the Regan Reese scenes and found they did not amount to long enough running time and so filmed several other sequences to pad the film out.
The main sequence with Shane Ryan and Regan Reese is also lacking in the edginess of the earlier films. Much of the film consists of Ryan picking Regan Reese up at a bus stop and he driving down country roads (all the while filming her!) as they chatter. The padding and going on about nothing is never surely better symbolized than a scene where Ryan stops the vehicle in the middle of nowhere and asks her to get out so he can show her something … which turns out to be nothing at all.
This filler padding goes on for some thirty minutes. The playing out of her seduction and killing seems much more routine and lacks the shock value and rawness of the first two films. Oddly for the use of a real porn actress, the sex scenes play out a good deal tamer than they did in the first two films. Shane Ryan also breaks his camera's eye point-of-view shots upon occasions, giving us a couple of brief shots of Brandon in jail at the end, although quite what these are meant to say is too brief to be clear.
---
---