---
Crew
Director – Harry Horner, Screenplay – Mel Dinelli, Based on his Story and Play The Man, Producer – Collier Young, Photography (b&w) – George E. Diskant, Music – Leith Stevens, Makeup – Mel Berns, Art Direction – Albert S. D'Agostino & Alfred Herman. Production Company – The Filmakers.
Cast
Robert Ryan (Howard Wilkin), Ida Lupino (Helen Gordon)
---
Plot
Helen Gordon hires the itinerant Howard Wilkin to help spring clean her boarding house. However, once in the house, Wilkin, who is prone to complete memory lapses, becomes mentally unstable and makes Helen his prisoner.
---
Very few people have heard of Beware, My Lovely. This little-known film is an interesting and unusual psycho effort.
Like any good thriller, it confines itself to a finite, enclosed place – a boarding house – and with a series of manipulative lurches, compounds its situation around the manifestation of hopes and then their subsequent dashing. Perhaps director Harry Horner lacks an appreciable sense of irony – how Robert Ryan turns Ida Lupino's pleas for honesty back on her after he discovers her lying to him, and how she unwittingly relaxes in safety locking the door with the key unaware she has locked Robert Ryan inside too. He seems a little too straightfacedly bland in the handling of these.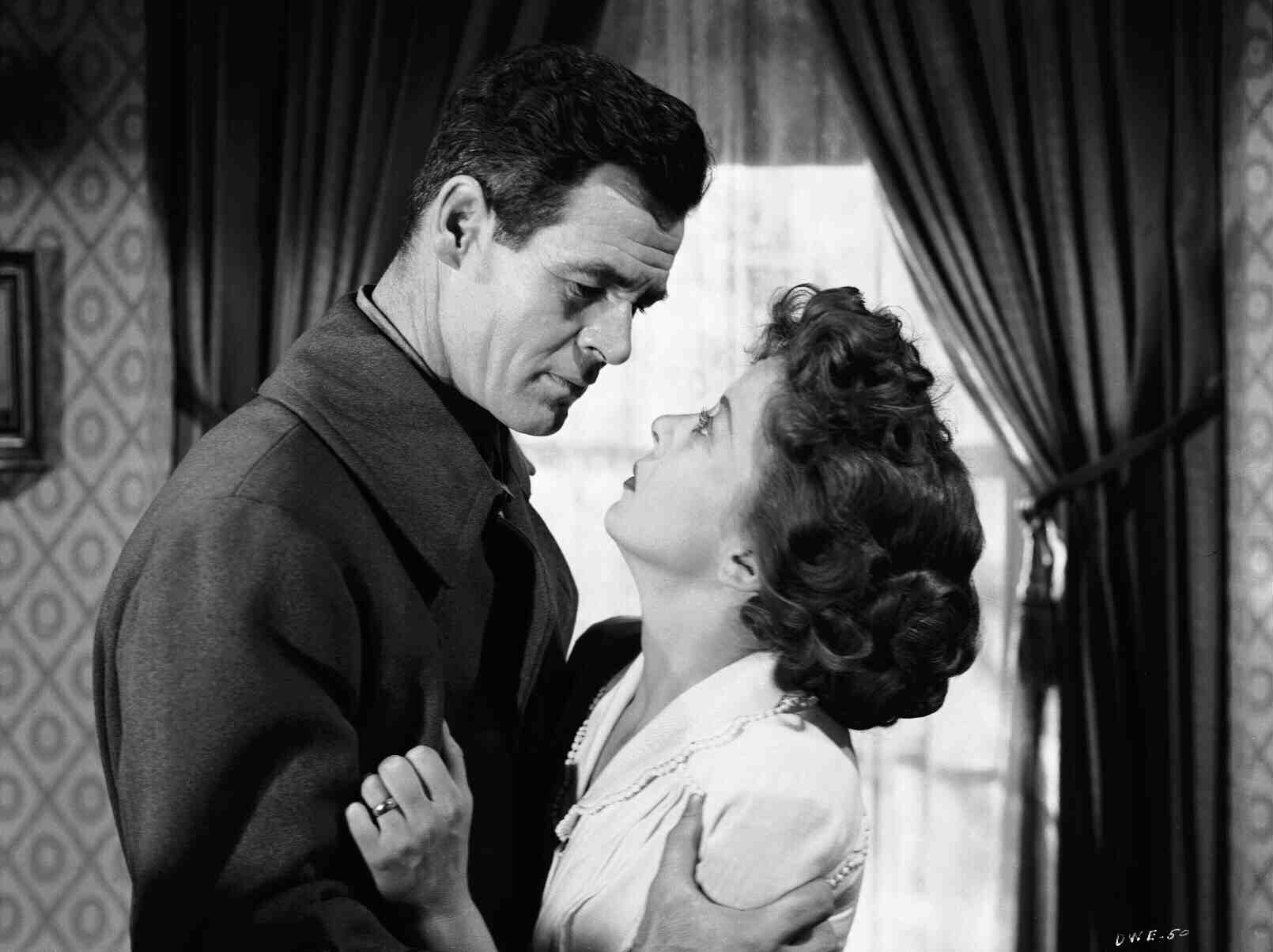 That said, Horner's style – menacingly hyping the suspense with sharply focused contrasts of fore– and back-ground, eerily underlit faces, memory reflections in buckets of water, Ryan's end reappearance seen reflected off half-a-dozen mirrored Christmas baubles – is impeccable. Robert Ryan's sallow, hesitant performance is a strangely sympathetic one.
The one quibble about it is its sense of place – it claims to be set in 1918 but the costumes are 1950s through and, without the announcement, one would never have guessed it was set thirty years earlier.
Beware, My Lovely is also considerably better than the other film director Harry Horner made the same year – the hysterical God-lives-on-Mars anti-Communist rant Red Planet Mars (1952).
---
---