---
Crew
Director – Bob Rafelson, Screenplay – Ronald Bass, Producer – Harold Schneider, Photography – Conrad C. Hall, Music – Michael Small, Special Effects – Allen Hall & Jerry Williams, Makeup – Dorothy Pearl, Production Design – Gene Callahan. Production Company – Laurence Mark
Cast
Debra Winger (Alex Barnes), Theresa Russell (Catherine Peterson/Muriel/Margaret Dodd/Renee Walker), Sami Frey (Paul), Terry O'Quinn (Bruce), Nicol Williamson (William McCauley), James Hong (Shin), Dennis Hopper (Ben)
---
Plot
FBI agent Alex Barnes investigates the seemingly perfectly natural and unconnected deaths of several millionaires. Behind each death, she discovers a mystery woman who married each of the men just before their death then afterwards liquidated the inheritance and equally mysteriously vanished. With nobody at the FBI believing her case, Alex determines to find the mystery woman on her own. She succeeds in tracking the woman to Hawaii. There a deadly game of wits between the two women ensues as they befriend each other, neither knowing how much the other knows, with the prize at the centre being the love and the life of a native millionaire.
---
This sharp, sophisticated thriller preys on the misogyny that plagued thrillers of the 1940s. Indeed, Black Widow seems to confirm the suspicions of Raymond Chandler, Dashiell Hammett et al that mysterious, sexually sophisticated women are deadly castrators-come-killers. You could easily imagine the Theresa Russell part here being played by someone like Lana Turner, Joan Crawford or Lauren Bacall. Indeed, Black Widow is so 1940s in tone that one is surprised to find that it is not a remake.
The director was Bob Rafelson, the co-creator of the cult 1960s tv series The Monkees (1966-8) and one of the partners in the influential 1970s independent production company BBS. As director, Rafelson was previously known for 1970s classics like Five Easy Pieces (1970), The King of Marvin Gardens (1972) and Stay Hungry (1976). Elsewhere, Rafelson remade a genuine film noir novel with The Postman Always Rings Twice (1981).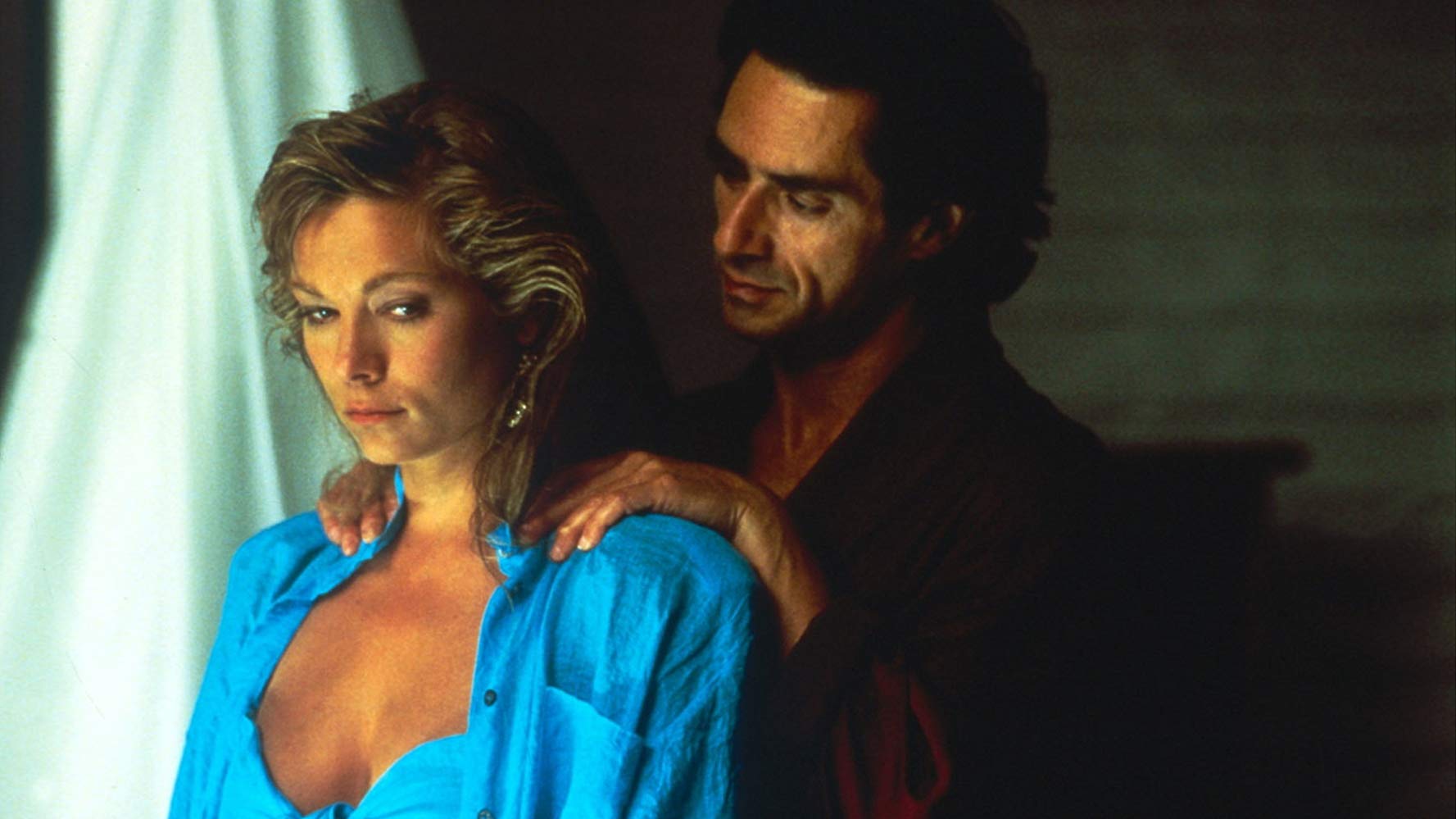 Rafelson invests Black Widow with a stylish and sophisticatedly elegant allure – right from the opening vignettes that show Theresa Russell moving through a quick progression of rich men and immaculate surroundings, intercut with Debra Winger's keen detective work. Unfortunately, by the time the film gets to Hawaii, it wears thin, disrupted by the creaky ratcheting of plot devices – such as Nicol Williamson's oh-so-casual mention of his penicillin allergy – being moved into place.
What the Hawaiian scenes do compensate with, other than some gorgeous photography, is an astonishingly malicious psycho-sexual undertow – the competition for Sami Frey becomes a catfight of pure film noir plot twists between the two women that leaves one never sure who is now spying on whom. There are also fine supporting performances from Sami Frey, James Hong as a sleazy P.I. and the always reliable Terry O'Quinn.
---
---