---
Crew
Director – Ti West, Screenplay – Joshua Malkin, Story – Randy Pearlstein & Ti West, Producers – Patrick Durham, Jonathan Sachar & Lauren Vilchik, Photography – Eliot Rockett, Music – Ryan Shore, Main Title Animation – Lawson Deming, End Title Animation – Ana Maria Alvarado, Special Effects Supervisor – William Purcell, Makeup Effects – Quantum Creations FX, Production Design – Tim Grimes. Production Company – Tonic Films.
Cast
Noah Segan (John), Alexi Wasser (Cassie), Giuseppe Andrews (Deputy Winston Olsen), Rusty Kelley (Alex Hicks), Marc Senter (Marc), Michael Bowen (Principal Sinclair), Mark Borchardt (Herman), Judah Friedlander (Toby), Regan Deal (Liz), Amanda Jelks (Frederica), Thomas Blake, Jr. (Rick), Angela Oberer (Ms Hawker), Michael Nesbitt (Johnny Janitor), Lindsey Axelsson (Sandy), Rider Strong (Paul)
---
Plot
The deadly flesh-eating infection is carried down river where the infected water ends up being packaged at a bottled water company. Some of these infected bottles are carried to Springfield High School where the students are readying for the prom that night. After seeing one of the bottled water truck drivers collapse in a diner, Deputy Winston starts tracking the shipment. John wants to ask his lifelong friend and secret crush Cassie to the prom after learning that she has broken up with her boyfriend Marc but is threatened by the bullying Marc. At the prom, the infected water is placed in the punchbowl. Soon all of the prom-goers start coming out in hideous sores and coughing up blood.
---
This was the first of the sequels to Eli Roth's modest horror hit Cabin Fever (2002). The film was originally shot in 2007 but sat in a distribution limbo where it underwent extensive editing by the producers after being taken out of the hands of director Ti West. West even attempted to have his name removed from the credits but was unsuccessful due to not being a member of the Director's Guild. Finally after two years, the film received a negligible theatrical premiere and was quickly consigned to dvd oblivion.
It was the fourth released film of Ti West. At the time that he shot Cabin Fever 2, West had only made The Roost (2005) and Trigger Man (2007) for Larry Fessenden's Glass Eye Pix. Subsequent to finishing shooting Cabin Fever 2, West next had a word of mouth hit with The House of the Devil (2009). The House of the Devil hit US video-on-demand in October 1st of 2009 and Cabin Fever 2 premiered theatrically three weeks later where it was almost certainly released to capitalise on the rise of West's name. West subsequently went onto bigger and better things with The Innkeepers (2011), The Sacrament (2013) and In a Valley of Violence (2016).
As it started in, I kind of liked Cabin Fever 2: Spring Fever. The school scenes set in with an appealing sarcasm where Ti West is clearly digging his teeth into typical high school life and puncturing the various caricatures to be found there. He never achieves anything in the stratosphere of the mind-boggling Detention (2011) or even the lesser Bad Kids Go to Hell (2012), but does so at least amusingly enough for the rest of the film to hold some promise. Director Larry Fessenden – the man behind Wendigo (2001), The Last Winter (2006) and Beneath (2013) – has an amusing cameo as a truck driver who undergoes a gory meltdown at a diner with his chest tearing open and then his artificial voicebox spraying blood everywhere. All of this seems promising.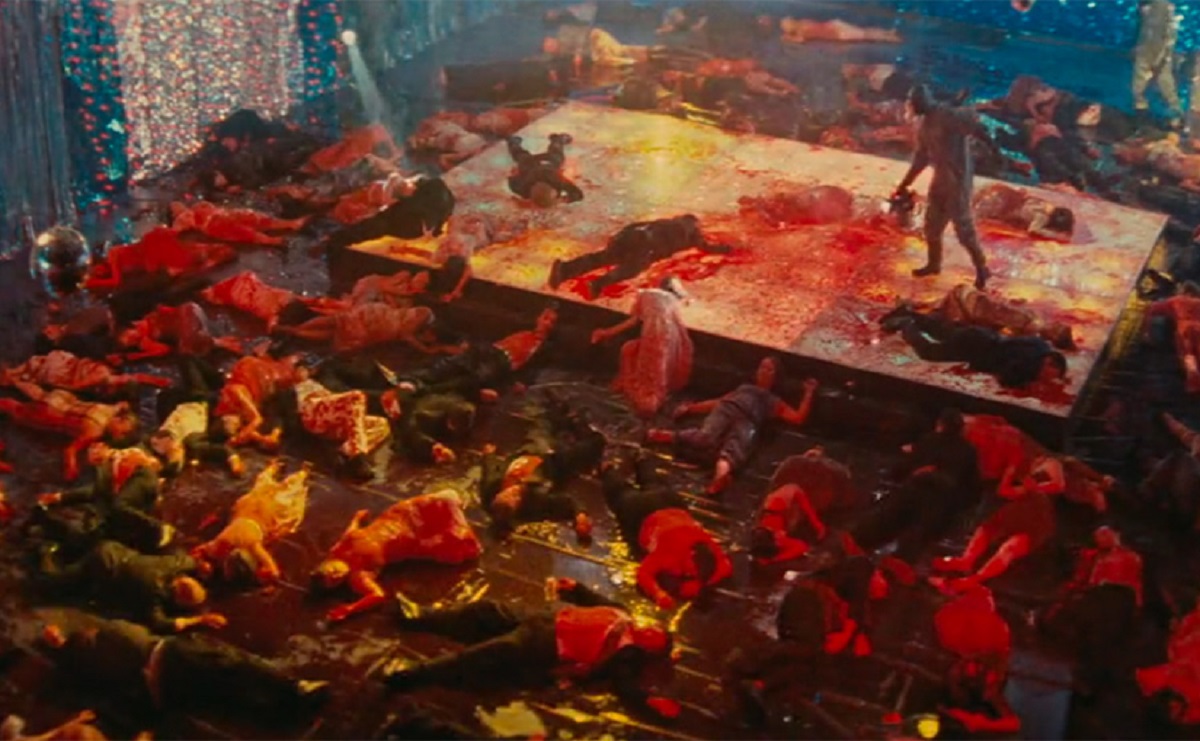 There is even some decent casting, including Marc Senter who made a fine showing as the teenage serial killer in The Lost (2005) and Alexi Wasser, who looks like a young Shelley Long, as the female lead. (Wasser subsequently went onto gain a modest fame for her occasionally amusing blog imboycrazy.com and radio show about her sex life). There is also Mark Borchardt who gained a modest cult name as the wannabe filmmaker profiled in the documentary American Movie: The Making of Northwestern (1999), although it becomes abundantly clear here that Borchardt is no actor.
Thereafter though, Cabin Fever 2: Spring Fever seems to lose its way. It is hard to say what in the film represents Ti West's original vision and what was changed by the producers. Most of Ti West's other films seem to be observational, to be built up of incidental scenes that slowly build to an overall mood but you never get any of that here. When the film gets to the point of the prom exploding out into blood and gore, it takes a major nosedive. The effects look cheap, cheesy and unconvincing. All that we have from that point on feels like a B-budget splatter film.
The biggest complaint you could make though is that Ti West seems to miss the tone of Cabin Fever. Eli Roth was making a horror comedy that came drenched in gore while featuring some amusingly sarcastic asides and in-jokes to anyone who had grown up in the 1980s horror genre. Ti West seems to sidestep the horror comedy angle, while giving us none of the genre in-referencing that Roth did.
Aside from an ultra-brief opening credits appearance from Rider Strong, Giuseppe Andrews is the only returnee from Cabin Fever. In the first film, his appearance was side-splitting but here he only plays the role straight. And that seems a fatal miscuing of the tone of the original film.
This was followed by a further sequel Cabin Fever: Patient Zero (2014). Cabin Fever (2016) was a remake of the original.
---
---