---
USA. 2014.
Crew
Director – Peter Askin, Screenplay/Based on the Novella by Stephen King, Producers – Will Battersby & Per Melita, Photography – Frank G. DeMarco, Music – Danny Bensi & Saunder Jurriaans, Special Effects Supervisor – Johann Kunz, Makeup Effects – Anthony Pepe, Production Design – Sharon Lomofsky. Production Company – Reno Productions/Goldcrest Features/Cinergy Pictures.
Cast
Joan Allen (Darcy Anderson), Anthony LaPaglia (Bob Anderson), Stephen Lang (Holt Ramsey), Cara Buono (Betty Pike), Kristen Connolly (Petra Anderson), Mike O'Malley (Bill Gaines), Theo Stockman (Donnie Anderson), Will Rogers (Vince Dorne)
---
Plot
In Maine, Bob and Darcy Anderson celebrate their 25th wedding anniversary. Bob is a successful accountant and frequently travels around the countryside on work, which he also uses as an opportunity to further their shared hobby of searching for collectible coins. While Bob is away on one such trip, Darcy accidentally discovers a hiding hole in the garage that contains a box of items that she realises are taken from the victims of the serial killer known as Beadie. Looking up details of the case online, Darcy finds that the earrings Bob gave her for their anniversary were taken from one victim. This leaves her with no other conclusion than that Bob is Beadie. However, Bob returns home unexpectedly early and realises that she has discovered his secret.
---
A Good Marriage was a novella from Stephen King. It was published in his anthology Full Dark, No Stars (2010) – a surprisingly fruitful collection that has also furnished the stories that became the basis for other films such as Big Driver (2014) and 1922 (2017), leaving only the story Fair Extension unfilmed at present.
When it comes to the film adaptation, King steps up to write the screenplay – the first time he did so in the 2010s. The film was directed by Peter Askin who had previously co-directed Company (2000) and solo directed the documentary Trumbo (2007) and Certainty (2011), all non-genre works, although he has also produced the horror films The Bleeding (2011) and They Remain (2018).
A Good Marriage is not a bad film, although it is never one that left me feeling particularly inspired. It is capably written and directed, the cast all give reasonable performances, particularly Joan Allen. Why then does it not quite come off? I had to scratch my head and think about this one. The film did receive a limited theatrical release, although did negligible box-office, and was released to dvd and home theatre soon after. I think part of the reason people may have overlooked the film is that the title A Good Marriage suggests something more along the lines of a Lifetime Channel inspirational drama about perfect homemaking rather than a Stephen King work and his association with the horror genre.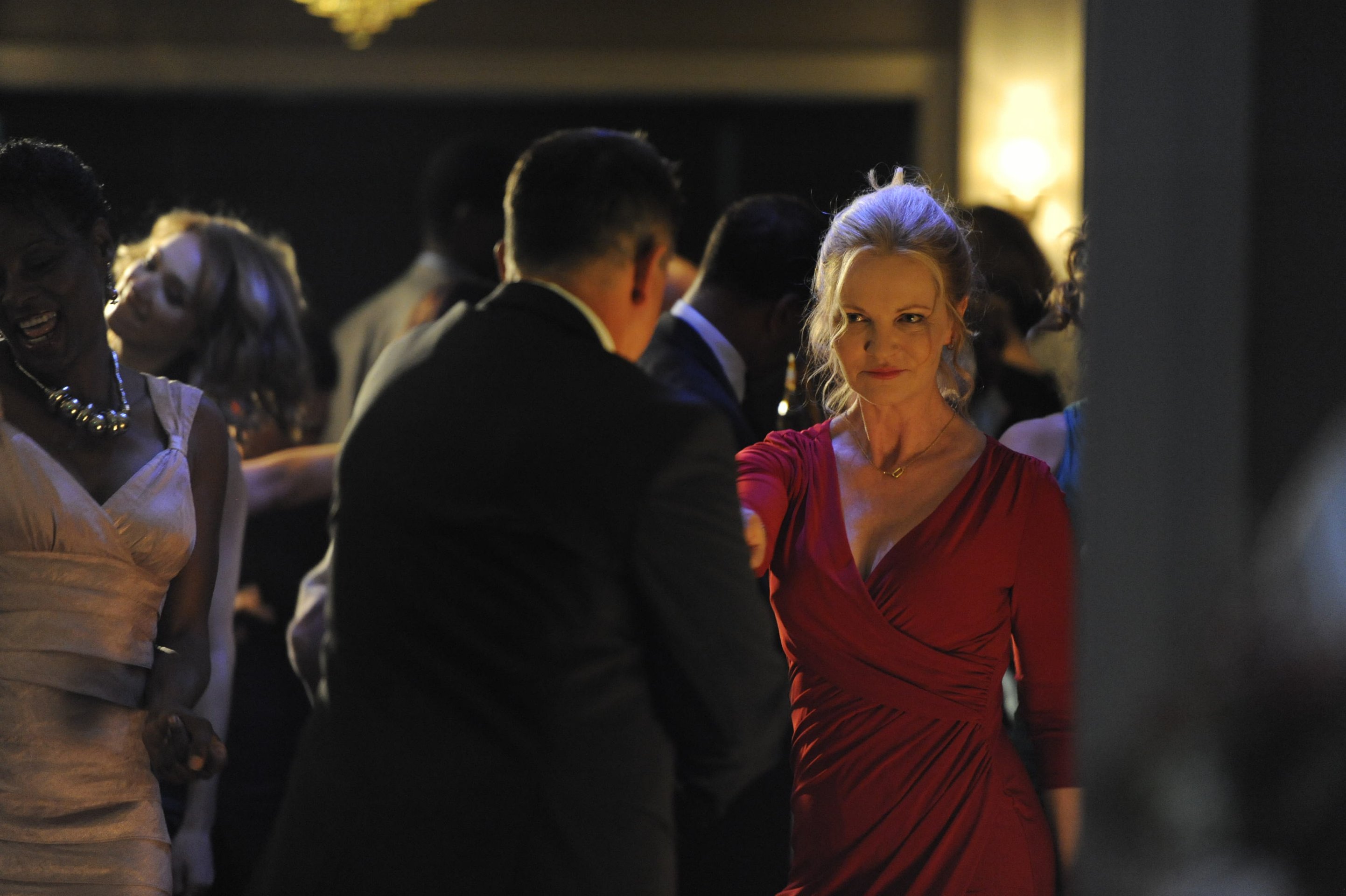 The premise resembles the British film The Hawk (1993) in which wife Helen Mirren suspects husband George Costigan of being a serial killer. (Both films though owe their basic set-up to Alfred Hitchcock's Shadow of a Doubt (1943) in which Teresa Wright believed friendly uncle Joseph Cotten might be a serial killer). There are reasonable similarities here, although the major difference is that King confirms the fact that the husband is a killer early in the game. This makes for undeniable structural differences for either film – both stories make the wife the point-of-view characters but The Hawk operates a game of suspense, leaving us uncertain whether the wife's suspicions are true or all in her head, whereas A Good Marriage spends little of its time on this game of doubt and concerns itself more with the wife's reaction to the husband's blithe confirmation of the fact that he is the killer.
I didn't think The Hawk was a particularly great film but the suspense set-up and game of suspicion and doubt were solidly constructed. By contrast, A Good Marriage gives it away early on but never sustains much suspense out of the aftermath of the revelation. Indeed, [PLOT SPOILERS] the film kills Anthony LaPaglia's serial killer husband off at the 75 minute mark and follows this with a long aftermath of nearly half-an-hour – the sort of material that another film would condense to a couple of scenes – that plumbs Joan Allen's guilt and complicity as she is investigated by P.I. Stephen Lang.
The Lifetime movie comparison could equally be made to Peter Askin's direction. The film feels capably made but affectless. There is some tension generated by Joan Allen's discovery but it all comes in predictable places. This is a film that you feel would have gained a huge amount if the lighting levels had been reduced a good deal more. As it is, you feel like the interactions between Joan Allen and Anthony LaPaglia are glib, would have been more effective if the director and actors had worked to bring out something more nuanced between the characters.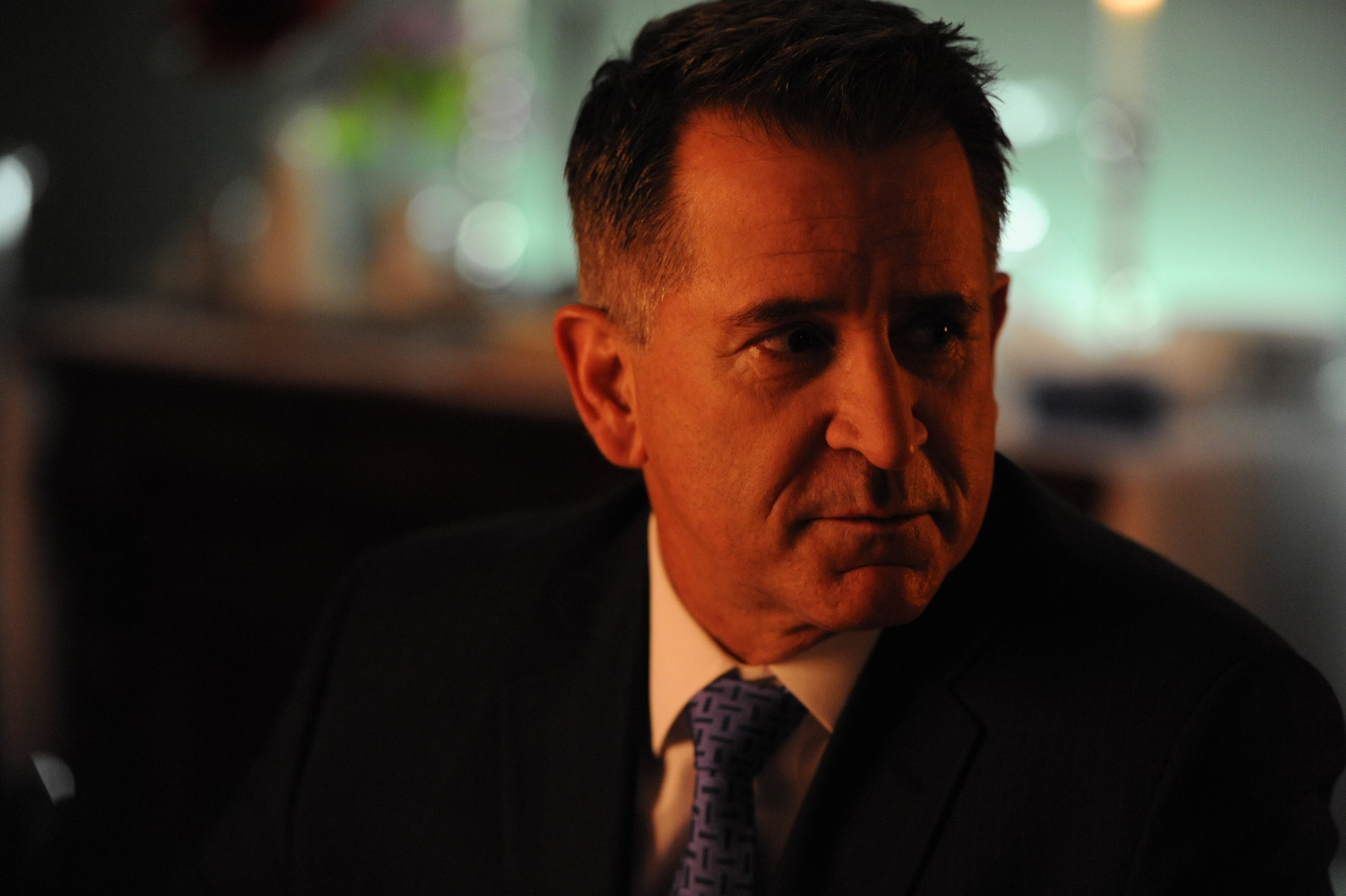 The other thing that works against the film is the need to constantly throw in dream and daydream sequences – Joan Allen having fantasies about news reports identifying LaPaglia; LaPaglia appearing and bashing her head into a mirror or strangling her in bed; she talking to herself. I can't believe I'm having to lecture Stephen King on what effective horror is but these kinds of effects almost always translate as attempts to get faux jumps when none organically exist. The problem I think is that King is a master of inner voice on the printed page but this is not something that translates well to the screen. Clearly, he has sought to find some visual equivalent of the way he writes only to stray into one of the traps that beset too many horror films that can all be grouped together under the label of trying too hard.
Other Stephen King genre adaptations include:- Carrie (1976), Salem's Lot (1979), The Shining (1980), Christine (1983), Cujo (1983), The Dead Zone (1983), Children of the Corn (1984), Firestarter (1984), Cat's Eye (1985), Silver Bullet (1985), The Running Man (1987), Pet Sematary (1989), Graveyard Shift (1990), It (tv mini-series, 1990), Misery (1990), a segment of Tales from the Darkside: The Movie (1990), Sometimes They Come Back (1991), The Lawnmower Man (1992), The Dark Half (1993), Needful Things (1993), The Tommyknockers (tv mini-series, 1993), The Stand (tv mini-series, 1994), The Langoliers (tv mini-series, 1995), The Mangler (1995), Thinner (1996), The Night Flier (1997), Quicksilver Highway (1997), The Shining (tv mini-series, 1997), Trucks (1997), Apt Pupil (1998), The Green Mile (1999), The Dead Zone (tv series, 2001-2), Hearts in Atlantis (2001), Carrie (tv mini-series, 2002), Dreamcatcher (2003), Riding the Bullet (2004), 'Salem's Lot (tv mini-series, 2004), Secret Window (2004), Desperation (tv mini-series, 2006), Nightmares & Dreamscapes: From the Stories of Stephen King (tv mini-series, 2006), 1408 (2007), The Mist (2007), Children of the Corn (2009), Everything's Eventual (2009), the tv series Haven (2010-5), Carrie (2013), Under the Dome (tv series, 2013-5), Big Driver (2014), Mercy (2014), Cell (2016), 11.22.63 (tv mini-series, 2016), The Dark Tower (2017), Gerald's Game (2017), It (2017), The Mist (tv series, 2017), Mr. Mercedes (tv series, 2017-9), 1922 (2017), Castle Rock (tv series, 2018-9), Doctor Sleep (2019), In the Tall Grass (2019), Pet Sematary (2019), The Outsider (tv series, 2020), The Stand (tv mini-series, 2020-1), Chapelwaite (tv series, 2021- ), Lisey's Story (tv mini-series, 2021), Firestarter (2022), Mr Harrigan's Phone (2022). and Salem's Lot (2022). Stephen King had also written a number of original screen works with Creepshow (1982), Golden Years (tv mini-series, 1991), Sleepwalkers (1992), Storm of the Century (tv mini-series, 1999), Rose Red (tv mini-series, 2002) and the tv series Kingdom Hospital (2004), as well as adapted his own works with the screenplays for Cat's Eye, Silver Bullet, Pet Sematary, The Stand, The Shining, Desperation, Children of the Corn 2009 and Cell. King also directed one film with Maximum Overdrive (1986).
---
---