---
Crew
Director/Producer – Herk Harvey, Screenplay – John Clifford, Photography (b&w) – Maurice Prathier, Music – Gene Moore. Production Company – Harcourt.
Cast
Candace Hilligoss (Mary Henry), Herk Harvey (The Man), Sidney Berger (John Linden), Frances Feist (Mrs Thomas), Stan Levitt (The Doctor), Art Ellison (The Minister)
---
Plot
Mary Henry is the only survivor of a carful of three girls that crashes off a bridge. Immediately afterwards, Mary leaves town and accepts a job as a church organist in a small town in Utah. As she settles into a boarding house there, she is haunted by a ghostly man. She also experiences strange disjunctions where she cannot hear and nobody can see her. At the same time, she is mysteriously drawn to and becomes afraid of the abandoned pavilion on the edge of town.
---
This low-budget, independently made black-and-white film is one of the sleepers of 1960s fantasy cinema. While highly acclaimed, none of the people involved ever worked in the industry again and few people saw Carnival of Souls until a major revival in 1988.
It is difficult to pinpoint the exact source of the effectiveness of Carnival of Souls. A boiled-down synopsis is never more than a variation on Ambrose Bierce's classic short story An Occurrence at Owl Creek Bridge (1891), which had notedly been filmed a few months earlier the same year as the prize-winning French short An Occurrence at Owl Creek Bridge (1961).
The film's effect comes in a creeping mood of eerie otherworldliness that slowly pervades the everyday. From the simple fact that director Herk Harvey has taken a camera and placed it in an anonymous Southern town (assorted locations in Kansas and Utah), Carnival of Souls immediately becomes a different film to any of its contemporaries. Almost no other horror films up until that point that had made a virtue of the real world. Most horror had existed in a stagebound European never-never land, while contemporary horror films rarely strayed outside the unreal confines of studio sets. Even the real-world setting of the modern horror film that began with Psycho (1960) quickly hid away inside the big old Southern Gothic houses of What Ever Happened to Baby Jane? (1962).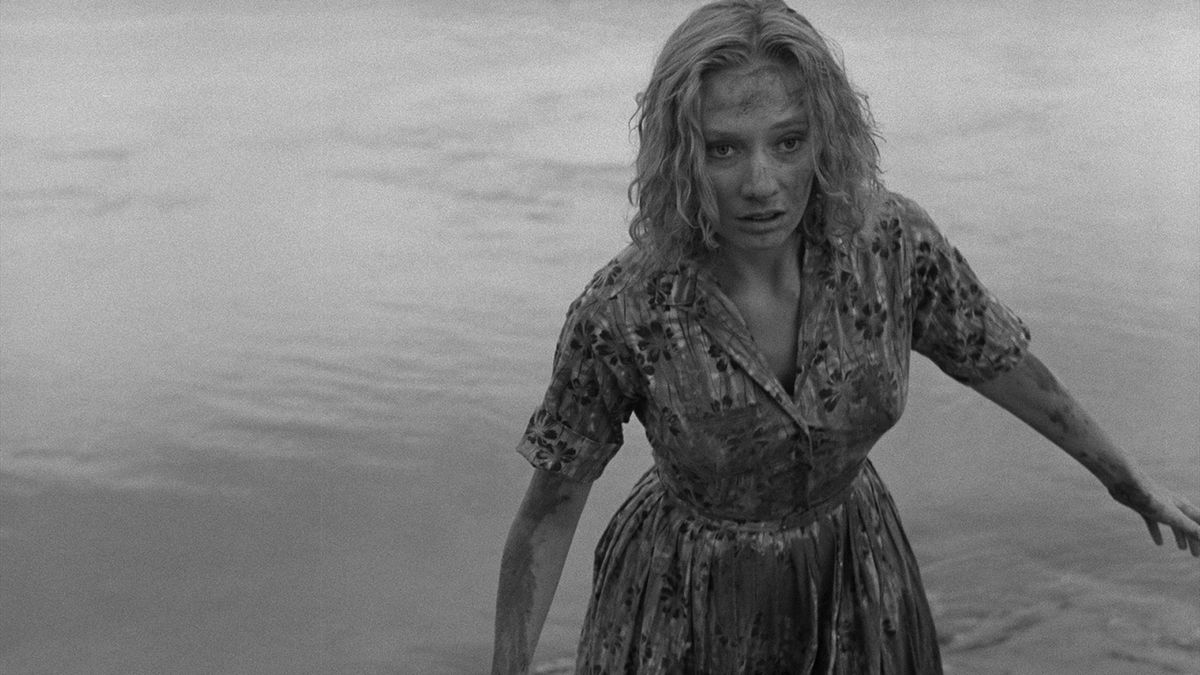 Carnival of Souls's world of small towns, its everyday faces that come unglamourised or made-up, its boarding-house with insipid hexagonal print wallpaper strike a banality that has an effect different to anything from the era, even more so when Herk Harvey turns it around and alienates it. Candace Hilligoss states at one point, "It's funny – the world is so different in the daylight but in the dark your fantasies get so out of hand. But in the daylight everything falls back into place again," and there is very much a sense at points throughout the film of a curtain of the otherworldly falling down across the everyday for a few moments and then lifting again.
The slow accumulation of shocks – the mysterious The Man and his eerie reappearances and the dream-like obsession that Candace Hilligoss develops with the pavilion – all mounts to a genuinely unearthly mood. Particularly striking are the sequences where Candace Hilligoss finds that she is unable to communicate with or be seen by anybody. Her journey into the empty pavilion at the end is remarkable for the sense of haunting emptiness that Herk Harvey conveys – drums rattling in the breeze, a mattress falling down a slide, wide-angle shots of an empty ballroom littered with dust and tattered streamers, and the desolately empty expanse of beach outside.
Candace Hilligoss is excellent in the part. Perhaps one of the great crimes of the age is that Hilligoss never went on to become a major Hollywood star (or even to act again) – she certainly had the strong looks for star potential. Both in her attempt to cope with the inexplicable and her strong-minded and coolly aloof independence, Hilligoss is highly convincing – this is one of the genre's few mature women characterisations of the 1960s.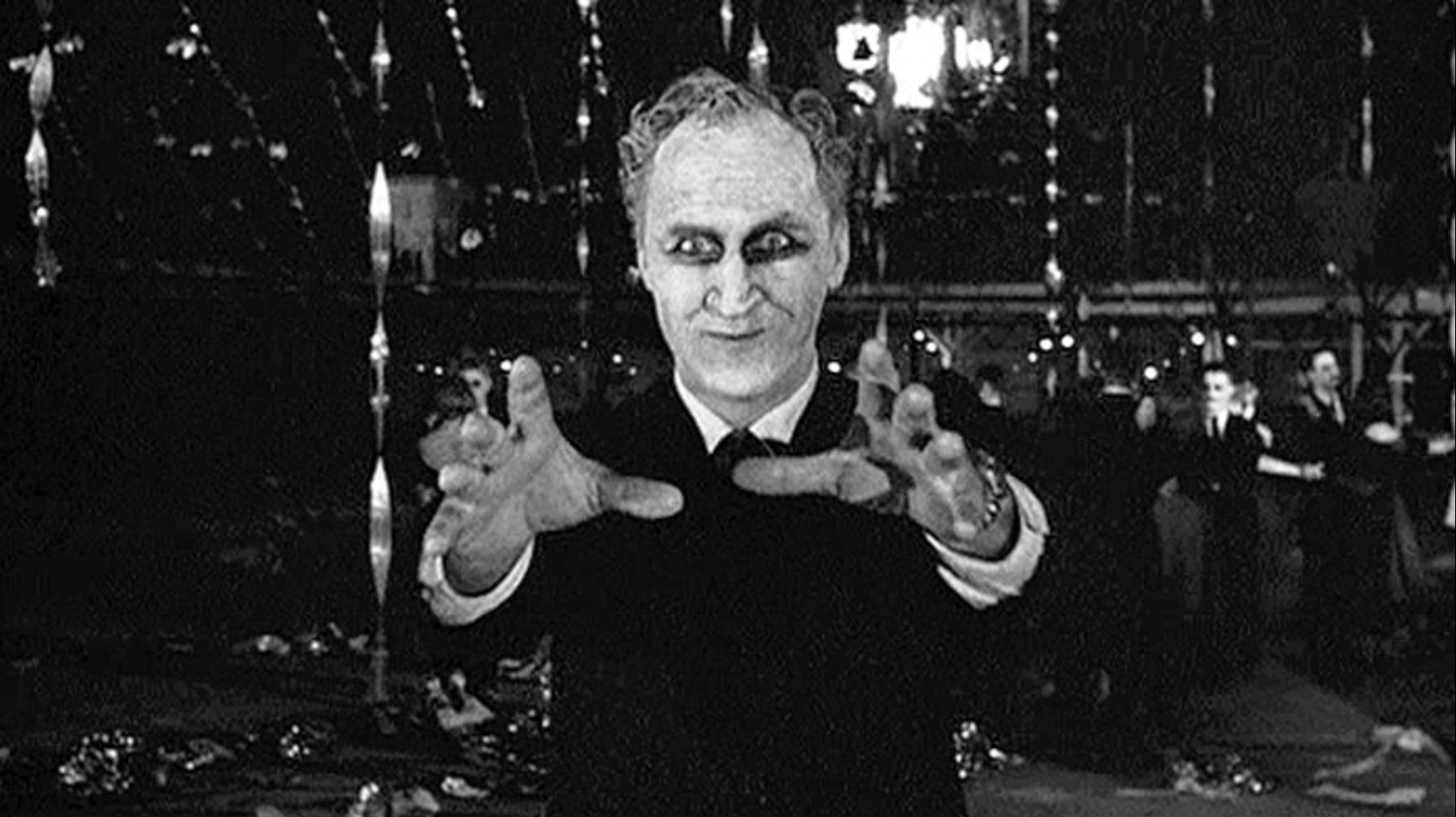 Thanks to her and the excellent characterisation, the film manages to do the she-might-just-be-imagining-it bit with considerable conviction. One of the possible alternate interpretations of Carnival of Souls right up until the final scene is that it could be about the neuroses of a woman who is afraid of people, in particular men, or who has become so introverted that she has become literally unnoticed by those around her.
Carnival of Souls (1998) with Bobbie Phillips in the central role was a disappointingly poor colour remake.
---
Trailer here
Full film available online here:-
---