---
USA. 1940.
Crew
Director – Jean Yarbrough, Screenplay – John Thomas Neville, Story – George Bricker, Producer – Jack Gallagher, Photography (b&w) – Arthur Martinelli, Music Director – David Chudnow, Art Direction – Paul Palmontella. Production Company – PRC
Cast
Bela Lugosi (Dr Paul Carruthers), Dave O'Brien (Johnny Layton), Suzanne Kaaren (Mary Heath), Donald Kerr ('One-Shot' McGuire), Yolande Mallott (Maxine), Arthur Q. Bryan (Joe McGinty), Guy Usher (Henry Morton), Edward Mortimer (Martin Heath), Hal Price (Chief Wilkins), Alan Baldwin (Tommy Heath), John Ellis (Roy Heath)
---
Plot
Dr Paul Carruthers is embittered because industrialists Martin Heath and Henry Morton have made fortunes with perfume and aftershave formulas that he invented but sold to them for only a few thousand dollars. He has been experimenting with radiation and has created bats the size of dogs. He trains the bats to hone in on and attack a new aftershave that he has developed. He then gives experimental samples of the aftershave to the Heath and Morton children and sends the bats out to kill them.
---
The Devil Bat was one of the poverty row mad scientist films of the 1940s. The poverty row studios – Monogram, Republic, PRC – were a place where Bela Lugosi, after coming to stardom in Dracula (1931) a decade earlier and playing in a few classic horror films of the 1930s, ended up for the entire wartime decade. It was during this period that Lugosi's slide into drug addiction and alcoholism began.
The film has one of the most preposterously lunatic schemes of any mad scientist film of the era, excepting possibly The Ape (1940) – Lugosi's mad scientist creates radiation-mutated giant bats, which he then sends them out to attack and kill his enemies whom he has given an experimental aftershave that the bats have been trained to hone in on.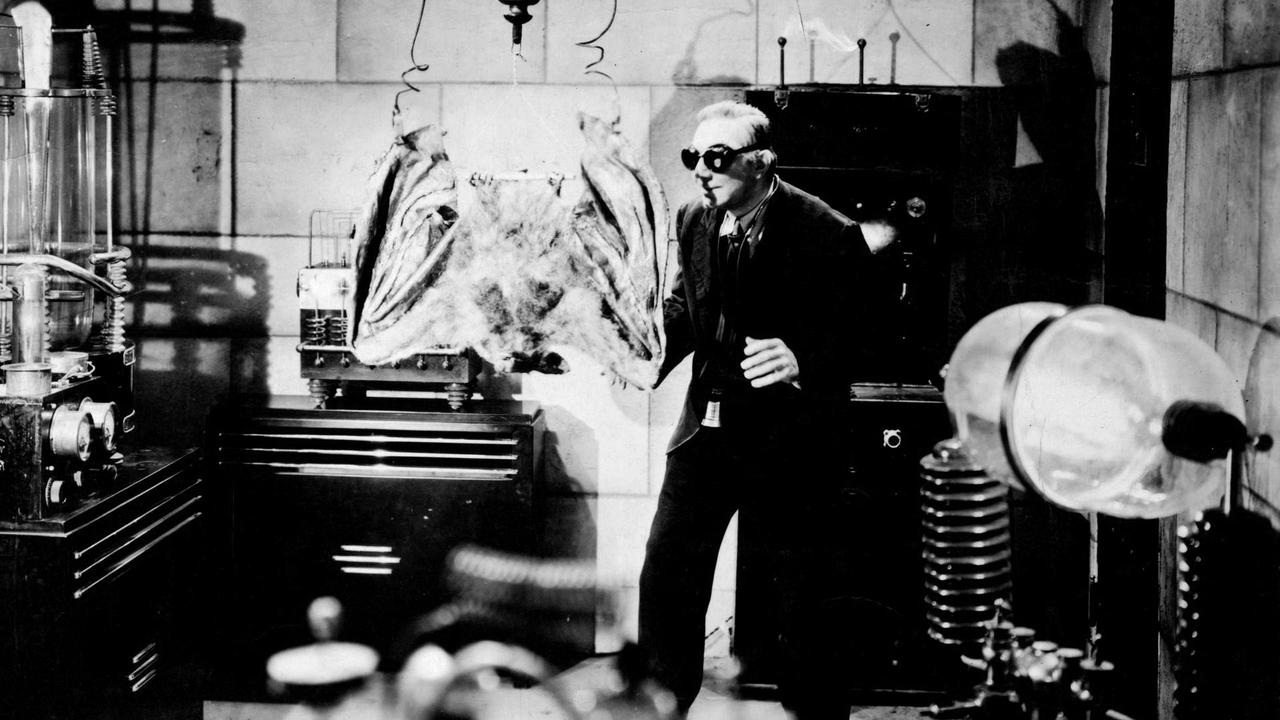 The Devil Bat is perfectly representative of the cheap product that Bela Lugosi and PRC were cranking out during the decade and has attained something of reputation as a Golden Turkey classic.To be fair to it, Lugosi is on fine form and there are never any particularly bad dialogue howlers or unintentionally cheap laughs. It is all routinely delivered however. The film features one of the tattiest looking screen bats ever.
The Devil Bat was enough of a success to produce a sequel, The Devil Bat's Daughter (1946), which is almost entirely unrelated to this film. Here Rosemary La Planche plays Bela Lugosi's daughter who is hypnotised into believing that she is possessed by her father and is being driven to kill. Neither Lugosi nor any bats feature, despite the title.
Jean Yarbrough was a director notorious for his low-budget shooting schedule. He made around a hundred films, mostly comedies and Westerns. His other genre films include King of the Zombies (1941), The Brute Man (1946), House of Horrors (1946), She-Wolf of London (1946), The Creeper (1948), the Bowery Boys Master Minds (1949), the Abbott and Costello Jack and the Beanstalk (1952) and Hillbillys in a Haunted House (1967).
---
Trailer here
Full film available online here:-
---