---
USA. 1993.
Crew
Director/Screenplay – Avi Nesher, Producer – Donald P. Borchers, Photography – Sven Kirsten, Music – Jan A.P. Kaczmarek, Morph Animation – Sidley Wright & Assoc, Animation – Brian Samuels, Miniature Creature Sequences – Samran Production Inc (Supervisor – Kathy R. Johnson), Mechanical Effects – Vince Montefusco, Makeup Effects – Kurtzman, Nicotero & Berger EFX Group (Supervisors – Howard Berger, Robert Kurtzman & Greg Nicotero), Production Design – Ivo Cristante. Production Company – ITC Entertainment Group.
Cast
Drew Barrymore (Holly Gooding), George Newbern (Patrick Highsmith), Leslie Hope (Elizabeth), Dennis Christopher (Dr Heller), Peter Dobson (Rob), Sally Kellerman (Sister Jan), Dan Shor (Stanley White), George Maharis (Mike Wallace)
---
Plot
Holly Gooding moves from New York to Los Angeles where aspiring screenwriter Patrick Highsmith accepts her as a roommate. Patrick soon begins to discover a number of strange things about Holly – she follows him but later denies being there. They spend the night together but afterwards she denies it happened and claims that he spent the night with her doppelganger. She warns that the doppelganger is dangerous and may have murdered her mother. On the other hand, there are others who insist that Holly is suffering from multiple personality disorder.
---
The Israeli-born but American-based Avi Nesher is a genre director who frequently leaves one scratching their head trying to work out what to make of him. Sometimes Nesher can seem like a latter day Edward D. Wood Jr inhaling paint fumes, other times Nesher's films are filled with genuine promise. On one hand, he has made the utterly bizarre post-holocaust sword-and-sorcery film She (1983), surely a good candidate for one of the worst films of the 1980s, and the mind-boggling Savage (1995), which had a jumble of ideas that seemed hailed in from another planet altogether. Equally so, Nesher has also made Timebomb (1991), a fine low-budget thriller about brainwashing. He also made the voodoo film Ritual (2002), his final genre work, before returning to Israel in the mid-2000s and working as a director/producer there, If nothing else, Nesher's films have no shortage of ideas – in fact, they often have far too many of them.
Doppelganger falls somewhere between the two extremes of Avi Nesher's films. It is filled with so many strange ideas that one never knows where it is going from one minute to the next. This, while having the potential to be confusing, in fact proves to be the film's saving grace – the very bizarreness of it keeps one captivated. Nesher provides a great opening following Drew Barrymore, dressed like a Hollywood vamp in scarf and dark glasses as she walks through the streets, which is intercut with flashbacks to her making out with someone, before ending on the startling surprise as she knocks on an apartment door of her mother (played by Drew's real-life mother Jade) and abruptly stabs her.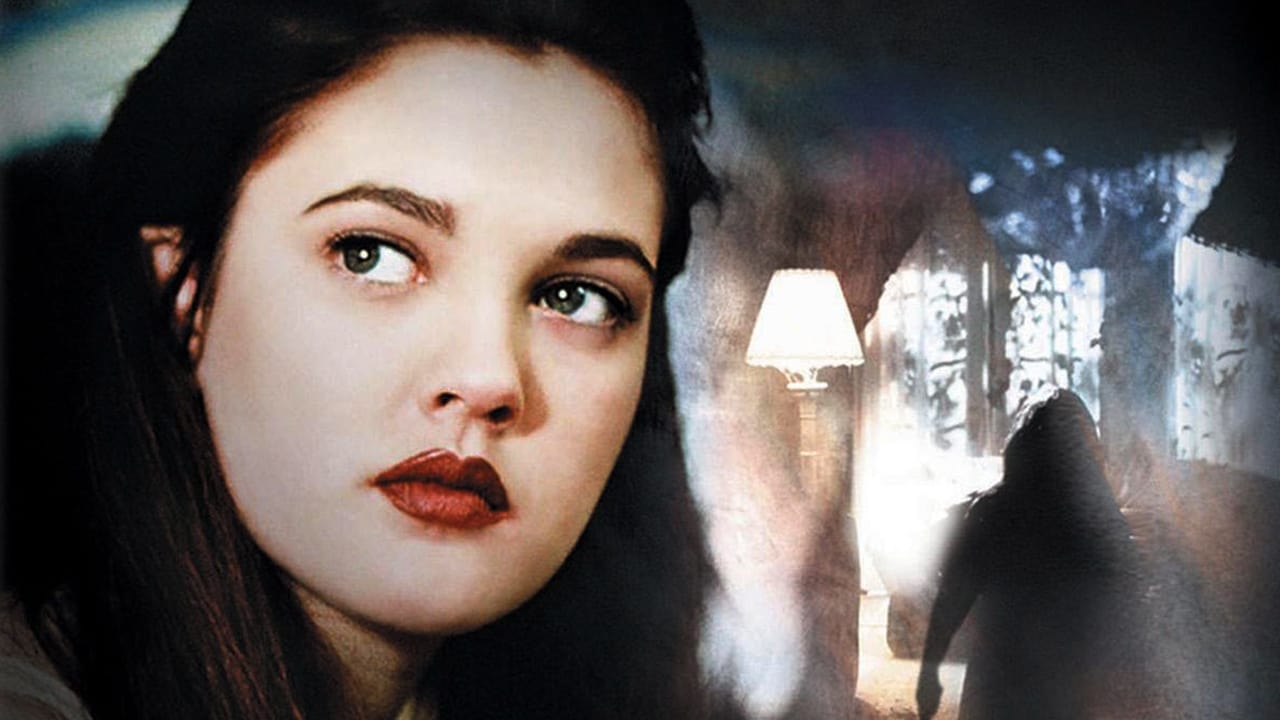 The film is filled with striking images – the sunglasses-clad Drew doppelganger standing in the window of the deserted mansion or outside a cafe, the eerie scene where George Newbern follows her into a culvert – that add a genuine weirdness. There is the ever-so head-spinning moment where George Newbern spends the night with Drew Barrymore only to be told in the morning: "We didn't do anything, you and I … You and her can do all the dirty things you want together but don't confuse me with her."
The film is filled with these jolt surprises – the moment the FBI agent is revealed to not be who he he says he is, and the mind-boggling moment where just about every character in the film is revealed to be a mannequin in the mansion. There are all manner of surreal dream sequences – Drew Barrymore taking showers of blood; George Newbern entering the apartment to find it trashed, Drew crucified to the wall and the doppelganger coming after him with a knife – that have nothing to do with the plot.
The eventual revelation of the reason why this was set up comes like a piece of the improbably contrived psychological motivation out of a 1960s psycho-thriller. This is subsequently completely contradicted by the emergence of a monster at the end in a cool Hellraiser (1987)-type effect, which serves to make the previous mundane psychological explanations into something nonsensical. But then Doppelganger is a film that is not designed with much in the way of logical rationale and on Avi Nesher's level of head-spinning surprises and totally outré wildness, it proves modestly effective.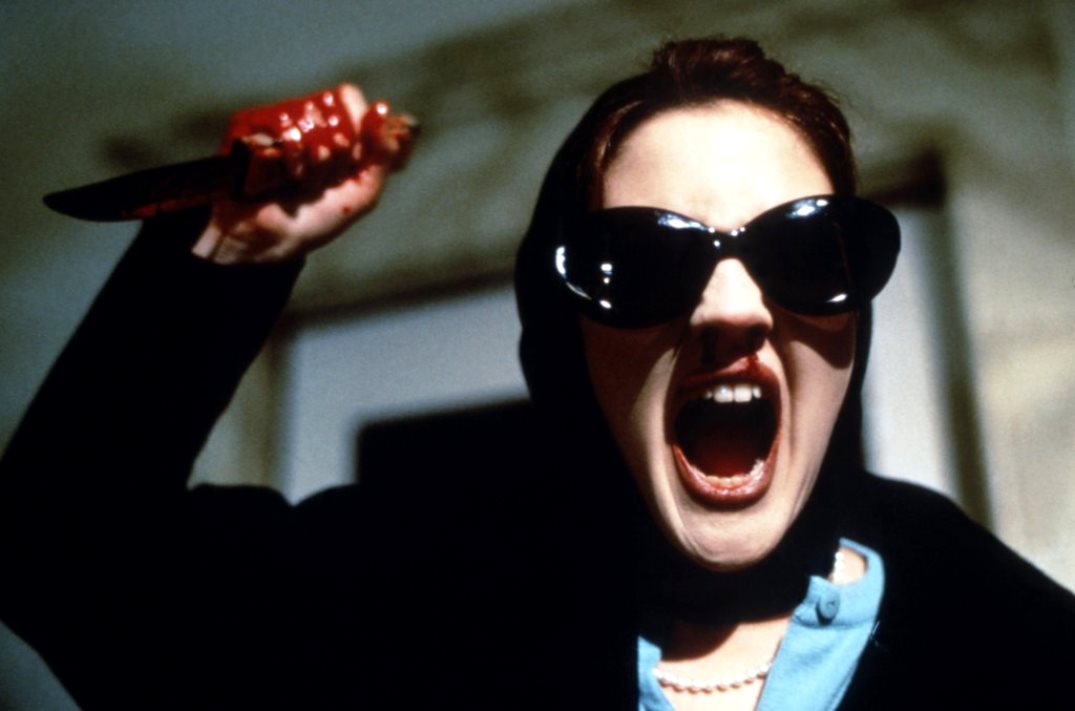 Avi Nesher was able to cast Drew Barrymore in the period just between when she had been a child star gone bad and when she reinvented herself as a romantic comedy star in the late 1990s. The relationship between her and George Newbern (a peculiar lookalike for 1980s Brat Packer Andrew McCarthy) is drawn with an uncommon degree of conviction.
Outside of the aforementioned films, Avi Nesher also heads the US-based production company Mahagonny Pictures, which has produced a number of genre/action hybrids throughout the 1990s including Automatic (1995), The Outsider (1996), Legion (1998), Mars (1998) and The Minion/Fallen Knight (1998). Intriguingly, the scripts for all of these are listed as being from Patrick Highsmith, the fictional screenwriter played by George Newbern in the film here. A pseudonym for Avi Nesher, one wonders?
---
---