aka Decision for Doom; Dr Black and Mr White; The Watts Monster
---
USA. 1976.
Crew
Director – William Crain, Screenplay – Larry LeBron, Idea – Lawrence Woolner, Producer – Charles Walker, Photography – Tak Fujimoto, Music – Johnny Pate, Special Effects – Harry Wollman, Hyde Makeup – Stan Winston, Makeup – Zoltan Elek, Art Direction – Tommy Estridge. Production Company – Hyde Productions.
Cast
Bernie Casey (Dr Henry Pride), Marie O'Henry (Linda Monte), Rosalind Cash (Dr Billie Worth), Ji-Tu Cumbuka (Lieutenant Jackson), Milt Kogan (Lieutenant Harry O'Connor), Stu Gilliam (Silky)
---
Plot
Eminent Black doctor Henry Pride is trying to find a cure for liver disease. He injects himself with the serum he creates, but this transforms him into a psychopathic white-skinned monster that goes on a spree killing prostitutes.
---
Following the popularity of Shaft (1971), the first action film to feature a Black hero, there came to be what has been termed the Blaxploitation fad. Here a horde of filmmakers raced to exploit the new market with traditional action films but now featuring principally Black protagonists and characters. Amongst this came the entrepreneurial Blacula (1972) and Blackenstein (1973), which jumped on the trend and adapted classic horror stories with Black twists. After this, one supposed that Dr Black and Mr Hyde seemed inevitable. (For more genre examples see Blaxploitation Cinema).
Like Blacula and Blackenstein, Dr Black and Mr Hyde is a B-exploitation film, passably well made. However, while neither Blacula and Blackenstein are any more than that, Dr Black and Mr Hyde has an undeniable metaphoric anger to it. Of all the Blaxploitation reworkings of classic horror themes, Dr Black and Mr Hyde is the only one to revamp the metaphors of the original story rather than simply recast the story in Black face.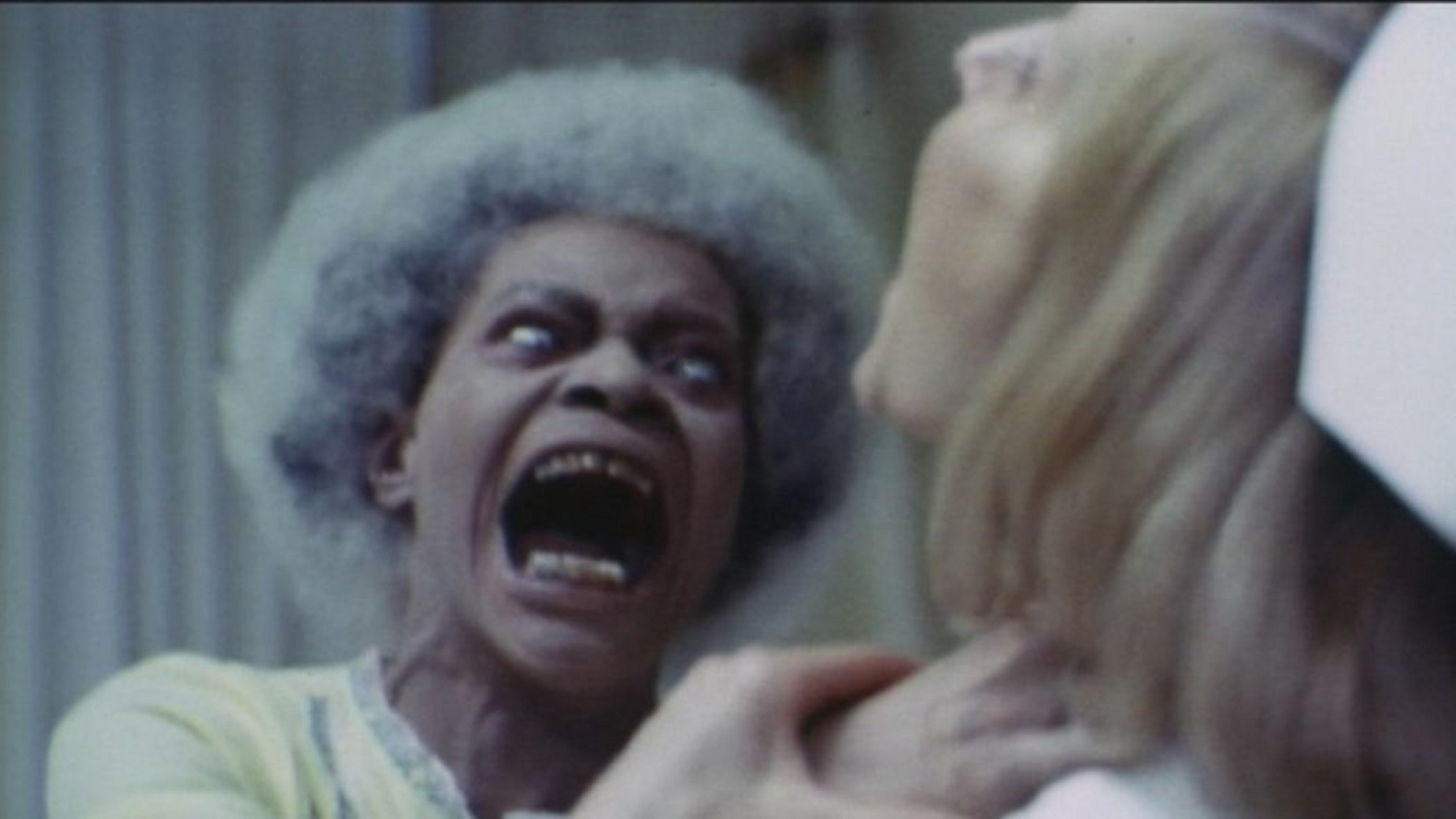 Where Robert Louis Stevenson wrote The Strange Case of Dr Jekyll and Mr Hyde (1886) as a pre-Freudian psychological study in the rift between man's baser drives and the veneer of civilization he is forced to adopt, Dr Black and Mr Hyde rewrites it into a metaphor for the Black and White racial divide. On the Dr Jekyll side, the film sets up Bernie Casey as the kind-hearted Black doctor Pride who, in having won success and acclaim, is accused of "really being white" and having forgotten his ghetto background. When he takes the potion and literally transforms into a white man, the result is an hysterically exaggerated demonization of a white man that that might have emerged from someone's deepest darkest racial nightmares. (Indeed, the white monster – as created by a then-unknown Stan Winston – is really a colour-reversed caricature of the image of the Black Man as super-strong and a sexual aggressor that conservative White people used to hold up). It is probably the most brutish and animalistic of all the Mr Hyde characterizations conducted on screen.
Beneath the film's exploitation elements looms a deeply afraid (and undeniably racist) anger and racial animosity born out of the ghetto that manages to play with considerably more potency than a good many serious liberal films about racism – touching on the fear for loss of Black identity, the belief that to sell out one's ghetto roots is to become White. The result is a metaphor of the racial divide conducted with a striking and unremitting ferocity that belies the exploitation film it comes embedded in.
---
Trailer here
---