---
Crew
Director – Alex Kurtzman, Screenplay – David Koepp, Dylan Kussman & Christopher McQuarrie, Screen Story – Alex Kurtzman, Jenny Lumet & Jon Spaihts, Producers – Sarah Bradshaw, Alex Kurtzman, Chris Morgan & Sean Daniel, Photography (3D) – Ben Seresin, Music – Brian Tyler, Visual Effects Supervisor – Erik Nash, Visual Effects – Atomic Fiction, Double Negative (Supervisor – Darren Poe), Exceptional Minds, Factory VFX, Furious FX, Industrial Light and Magic (Supervisors – Mark Curtis & Pablo Helman), Level 256, lola VFX (Supervisor – Edson Williams), Method Studios, MPC (Supervisors – Arundi Asregadoo & Greg Butler), New Deal Studios, Inc. & Space Monkey, Special Effects Supervisor – Dominic Tuohy, Creature Design – Crash McCreery, Makeup Effects Design – David White, Production Design – Jon Hutman & Dominic Watkins. Production Company – Universal/Dark Universe/Perfect World Pictures/Secret Hideout/Conspiracy Factory/Sean Daniel Company.
Cast
Tom Cruise (Sergeant Nick Morton), Annabelle Wallis (Dr Jenny Halsey), Russell Crowe (Dr Henry Jekyll), Sofia Boutella (Ahmanet), Jake Johnson (Sergeant Chris Vail), Courtney B. Vance (Colonel Greenaway)
---
Plot
In present-day Iraq, Sergeant Nick Morton uses his role as a scout with the US military to appropriate antiquities from insurgent-held areas for sale on the black-market. Using a map stolen from archaeologist Jenny Halsey, he locates the tomb of Ahmanet, the daughter of the pharaoh, who sold her soul to the god Set in return for the power to claim the throne but was caught and mummified alive. After entering the tomb and touching the sarcophagus, Nick has flashbacks to Ahmanet in Ancient Egypt. With the military's help, they retrieve the sarcophagus but the plane is destroyed by a mysterious storm soon after takeoff. Nick goes down in the plane but revives in the morgue back in England, mysteriously unharmed. He meets Dr Henry Jekyll, head of Prodigium, a secret society dedicated to hunting supernatural threats. The mummy of Ahmanet has emerged from its sarcophagus and is devouring bodies, turning others into an army of zombies. As Jekyll discerns, Ahmanet seeks to use Nick as a vessel in which to reincarnate Set.
---
Marvel Studios have had massive success with the Marvel Cinematic Universe during the 2000s/10s in which their various comic-book properties were brought together in a shared universe where characters regularly met one another and teamed up. With this proving enormously popular with audiences, other studios have been scrambling to follow in their footsteps. The ones best suited to do so are DC Comics who belatedly got their act together after spending much of the 2000s and early 2010s dithering. Others have struggled to do so. Sony have struggled to create a shared universe out of their hold on the Spider-Man copyright; Warner Brothers seem to be trying to do something with King Kong and Godzilla; even Mattel are rumoured to be trying to spin a shared universe out of G.I. Joe, Micronauts and various other of their toy properties. What seems glaringly obvious about these is their preplanned attempts to jumpstart a shared universe and what seems missing is the notion of audience engagement – audiences are only going to want to see more of these crossovers if they enjoy the initial films and care about seeing more of the characters.
The biggest non-comic book attempts to create a shared cinematic universe came from Universal with their Dark Universe. In the 1940s, Universal brought a bunch of their regular horror characters – Dracula, the Frankenstein monster, The Wolf Man and to a lesser extent The Invisible Man – together in efforts such as Frankenstein Meets the Wolf Man (1943), House of Frankenstein (1944), House of Dracula (1945) and Abbott and Costello Meet Frankenstein (1948). With their Dark Universe, Universal conceived of a series of big-budget revivals in which the Famous Monsters will crossover and interact. The first of these was supposedly Dracula Untold (2014) but that proved a middling box-office flop and has quietly been all but ignored with the announcement of the Dark Universe. Universal has announced a slate of other efforts including a remake of Bride of Frankenstein (1935) under Bill Condon starring Angelina Jolie for 2019 (which oddly preceded their Frankenstein film to star Javier Bardem), an Invisible Man film with Johnny Depp and further announced reboots of Dr Jekyll and Mr Hyde, The Hunchback of Notre Dame, The Phantom of the Opera and The Creature from the Black Lagoon, even another Van Helsing film. A photo op was even held with all the stars to announce the Dark Universe. Although the question that remains with the box-office flop and critical trashing received by The Mummy is whether any of these will ever see the light of a projector.
The Mummy has a long history on film beginning with The Mummy (1932) starring Boris Karloff, which is a beautiful and moody work quite unlike anything that came after. Universal spun this out into a series of sequels – The Mummy's Hand (1940), The Mummy's Tomb (1942), The Mummy's Ghost (1944), The Mummy's Curse (1944) and the inevitable Abbott and Costello Meet the Mummy (1955) – which became dominated by Tom Tyler and Lon Chaney Jr as bandage-wrapped mummies shuffling across the screen. It is this image of a bandage-enwrapped zombie that thereafter became associated with the mummy. Hammer Films conducted a sterling revival with The Mummy (1959) and there have been sporadic other efforts over the years. In the 1990s, The Mummy was given a makeover by Stephen Sommers in the Brendan Fraser-starring The Mummy (1999), which was rewritten as an Indiana Jones-type adventures and the emphasis was placed on CGI effects and a more comedic approach. This led to two sequels with The Mummy Returns (2001) and The Mummy: Tomb of the Dragon Emperor (2008).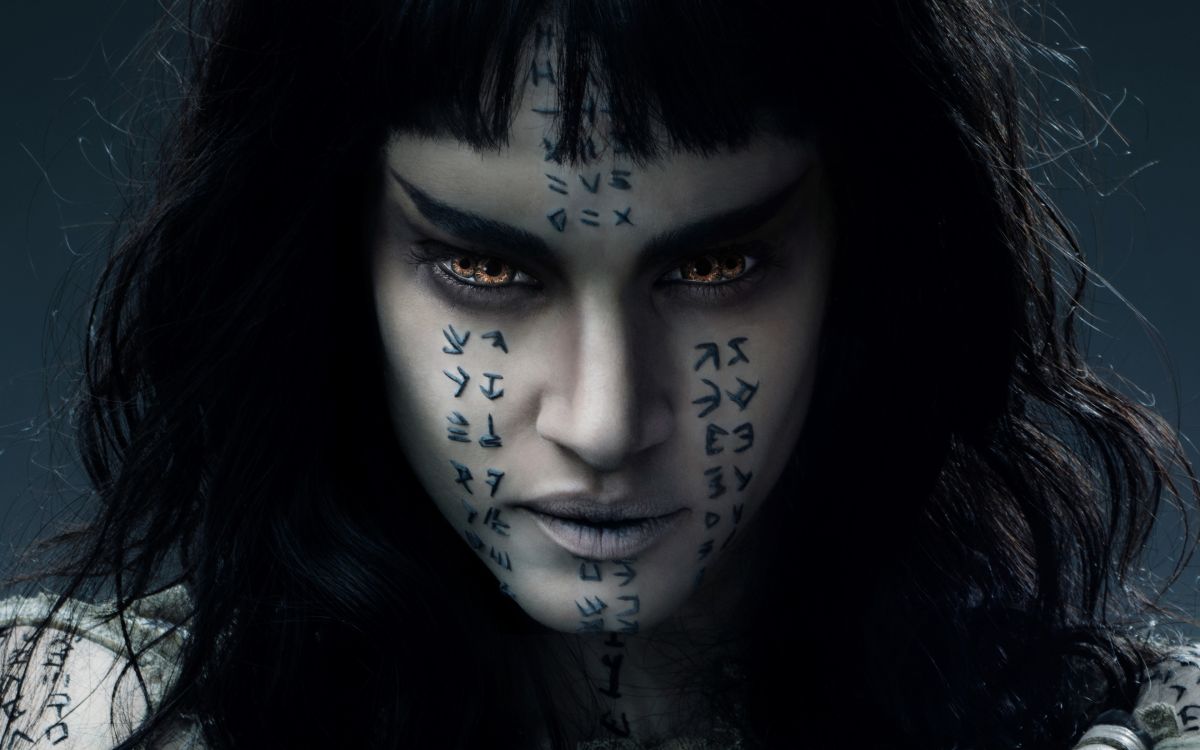 The people behind the Dark Universe seem to be wanting to make their films as epic as possible. It would be hard to find more of a Top A-list line-up than the names being cited in the roles – Tom Cruise, Russell Crowe, Angelina Jolie, Johnny Depp. The main problem with Tom Cruise in a vehicle like The Mummy is that he is playing second banana to the effects. The problem that Cruise also faces is that he is not as big a drawcard as he used to be – recent films such as Valkyrie (2008), Knight and Day (2010), Jack Reacher (2012) and Oblivion (2013) have all played below expectation at the box-office. Part of this is the public awareness of Cruise's attachment to the Church of Scientology, which is like a deadweight that some publicist should have risked his career to urge Cruise to dissociate himself from over a decade ago. The more that comes to light about David Miscavge's dirty dealings and the more we become aware of Cruise's involvement, the more it muddies the public's liking of him as a celebrity. The Cruise of the 2010s seems to have sought refuge in familiar franchises – with new chapters of the Jack Reacher and Mission: Impossible franchises and Top Gun: Maverick (2022) – and be milking these for all they are worth.
The Mummy was placed into the hands of Alex Kurtzman. Kurtzman and his writing/producing partner Roberto Orci have been behind some of the biggest genre films of recent years. Kurtzman and Orci began work as writers/producers on tv's Xena: Warrior Princess (1995-2001), Jack of All Trades (2000-1) and Alias (2001-6). Their first produced screenplay was Michael Bay's The Island (2005) and they subsequently went on to write Mission: Impossible III (2006), Transformers (2007), Star Trek (2009), Transformers: Revenge of the Fallen (2009), Cowboys & Aliens (2011), Star Trek: Into Darkness (2013), The Amazing Spider-Man 2 (2014) and Star Trek: Beyond (2016), as well as to create and produce the tv series' Fringe (2008-13), Hawaii Five-O (2010-20), Sleepy Hollow (2013-7), Matador (2014) and Scorpion (2014-8), and to produce the films Ender's Game (2013) and Now You See Me (2013). Alex Kurtzman had previously made his directorial debut on the non-genre drama People Like Us (2002). On his own, Kurtzman went on to produce Salvation (2017-8), Star Trek: Discovery (2017– ), Star Trek: Picard (2020-23), Clarice (2021), Star Trek: Prodigy (2021- ), The Man Who Fell to Earth (2021-2) and Star Trek: Strange New Worlds (2022- ).
I can't say I greeted The Mummy with the same amount of ridicule that most of other critics did. It arrives at precisely the same place that the Michael Bay Transformers film does. If CGI spectacle is your thing then it is a film you will enjoy; if, like me, it starts to become repetitive eye candy that washes over you, it emerges as about an average example of this. On the plus side, I enjoyed this more than the Brendan Fraser Mummy films for the simple reason that it is taking itself seriously. At least apart from a series of scenes with Jake Johnsons as Cruise's compatriot turned undead, which feel badly out of place as though the film is wanting to go in the direction of something like the scenes with Griffin Dunne in An American Werewolf in London (1981).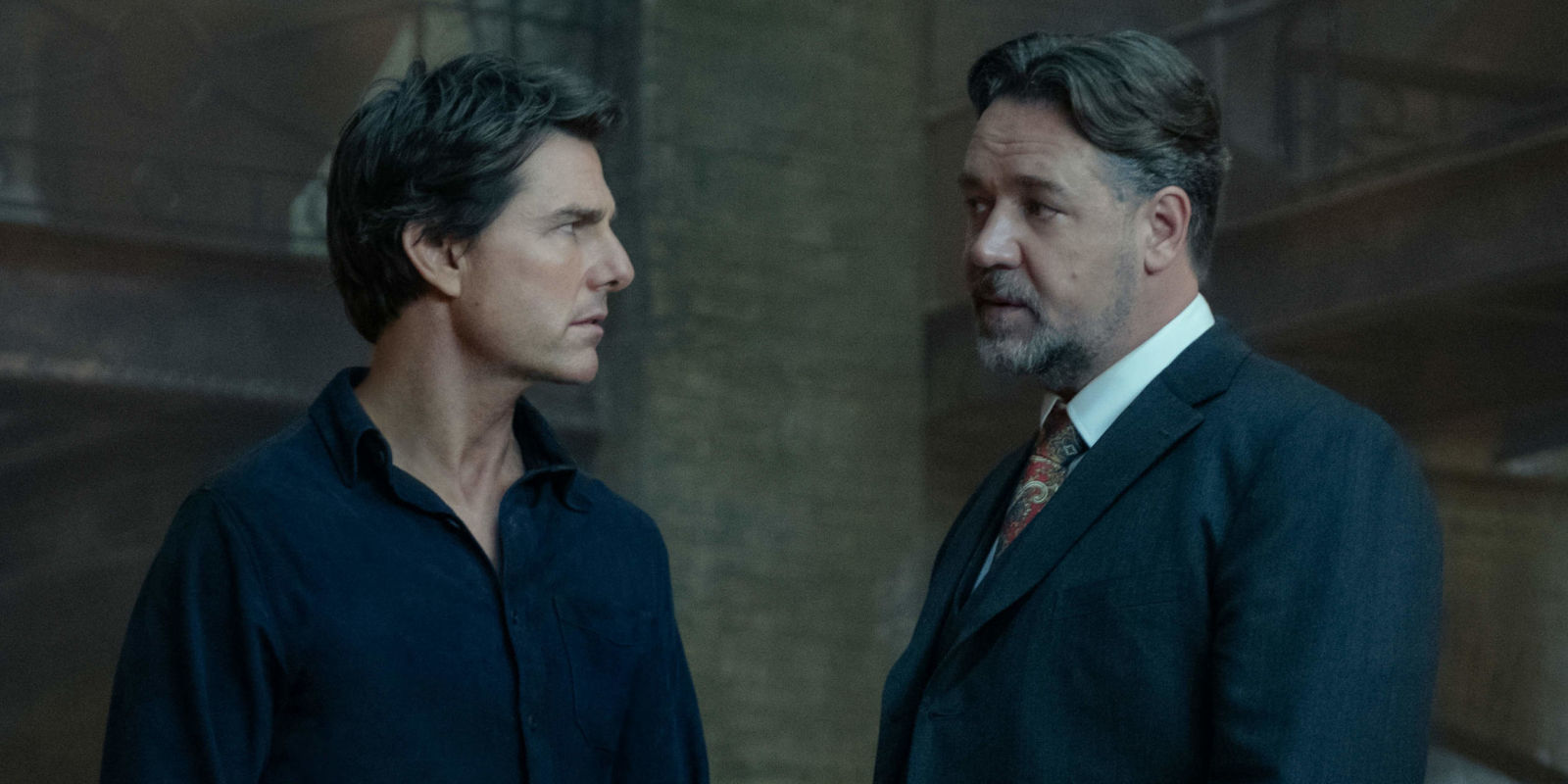 The thinking seems to have been to build on the adventure aspect of the Brendan Fraser Mummy films and spin them as something akin to Cruise's Mission: Impossible films. The Mission: Impossible films always have at least one genuinely spectacular action set-piece to them. There is one of those here where the military transport plane starts going down in mid-air and Cruise and Annabelle Wallis are flung around the roof of the cabin while he throws her out with the only parachute (a sequence that was filmed in NASA's so-called Vomit Comet, a plane that flies high-altitude parabolas that allow brief periods of pseudo-zero gravity). The sequence is so spectacular that Universal used it as the film's trailer. Beyond this sequence, the film has almost entirely been construed as a series of CGI effects set-pieces strung together one after the other. These are suitably flashy but fade into instant forgettability – a day after watching the film, I am struggling to remember even one of them that had anything standout. (Other perhaps than the absurdity of a sequence with Tom Cruise pursued through an underwater tomb by swimming zombies).
It is also a film that suffers from Peter Jackson-itis – something I name after one of the worst directors to be guilty of this – in which the CGI overrides actors being allowed to do their thing. I mean, it seems the height of absurdity to cast an actor of Russell Crowe's calibre in a role like Dr Jekyll, a part that actors always regard as an opportunity to show off, and rather than allow him to go off the rails to instead allow CGI effects take over and do all the work for him. Similarly, the idea of the mummy possessed having two sets of eyeballs is a novelty one but what was so difficult about allowing Tom Cruise and Sophie Boutella to demonstrate such in their performances? Indeed, the issue of Cruise being taken over by an evil force, while it might have made for some great acting, is shuffled to the side as though he didn't want to tar his heroic image by going to the dark side. Mindedly, even Cruise's starpower seems on autopilot here. He's meant to dominate the screen here but his redeemably rougeuish bad boy that we get in the opening scenes is oddly unconvincing; there is little chemistry with Annabelle Wallis; Sofia Boutella seems surprisingly subdued as a nemesis; even the scenes with Russell Crowe, which should burn with star egos competing for screen time, feel uninspired.
The Mummy works routinely as a mummy film. Where it works even less effectively is in the attempt to stitch it up as a Dark Universe film. Russell Crowe's Dr Jekyll has no real place in the film. He could have been written out for all the difference he makes. The film also feels awkwardly stuffed with reference to other Famous Monsters films – Russell Crowe gets to make a toast "To a new world of gods and monsters," Dr Praetorius's famous line from Bride of Frankenstein, while the claw of The Gill Man from The Creature from the Black Lagoon (1954) can be seen in a display case in Jekyll's laboratory at one point.
The Mummy performed poorly at the box-office and as a result Universal cancelled work on any other Dark Universe films. However, the rights to The Invisible Man were subsequently taken up by Blumhouse and made into The Invisible Man (2020), although that was unrelated to any of the Dark Universe films.
---
---