(Docteur Petiot)
---
France. 1990.
Crew
Director – Christian de Chalonge, Screenplay – Christian de Chalonge & Dominique Garnier, Producer – Philippe Chapelier-Dehesdin & Alain Sarde, Photography – Patrick Blossier, Music – Michel Portal, Art Direction – Yves Brover. Production Company – MS Productions/Sara.
Cast
Michel Serrault (Dr Michel Petiot), Pierre Romans (Drezner), Zbigniew Horoks (Nathan Guzik), Berangere Bonvoison (Georgette Petiot), Maxime Collion (Gerard Petiot), Andre Julien (Forestier)
---
Plot
Marcel Petiot is a respectable, happily married doctor living in Paris under the Nazi occupation of World War II. He has set up a lifeline to smuggle Jews, who are subject to increasing anti-Semitic purges, to South America. Instead, Petiot takes the the refugees to an apartment where, under the pretence of giving them immunization shots, he drugs and kills them then takes their money and belongings.
---
Dr Petiot is based on the true story of French doctor Marcel Petiot (1897-1946). In 1944, Parisian authorities were drawn to Petiot's apartment by neighbour's complaints about a foul smell and found the charred remains of human bodies in his furnace. Petiot was convicted of 27 murders (although later confessed to 63). Most of these were Jewish patients. Petiot claimed to be a member of the French resistance and would offer to smuggle them out to safety, only to drug them and take their belongings and money. Petiot was guillotined in 1946. The Petiot story had previously been loosely told on screen in the British film Seven Thunders/The Beast of Marseille (1957).
The film Dr Petiot comes from Christian de Chalogne who previously made the French nuclear war film Malevil (1981). One is used to the characteristic ellipticism of French filmmaking by now. Even so, Dr Petiot remains a disappointment. It is a measure of the frustration that Christian de Chalonge produces that one comes out of the film never understanding any more about Dr Petiot than the publicity handouts told one going in. Petiot is merely a name with no motivation, there is nothing that tells one why he gets his jollies killing the people he is pretending to help.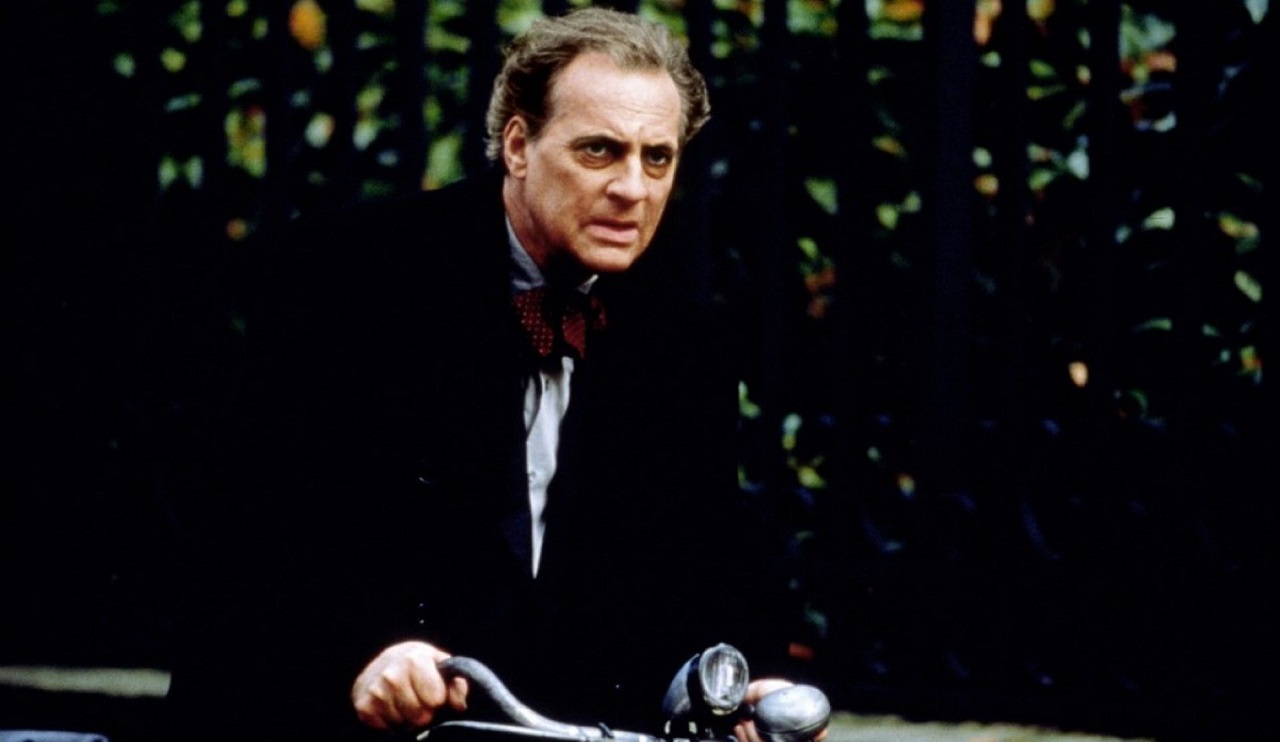 The film certainly looks nice. The downbeat photography washes the colour out of the frame – Michel Serrault does literally look like a ghoul. There is an extremely weird soundtrack filled not with music but the distant cries of babies and the shicking sound of shears being sharpened. Some of de Chalogne's images remain – the rabbits on the bed in the empty house after the little girl and refugee family Petiot tends have been taken; the men in the park trying to catch pigeons just to have something to eat; Petiot just having killed a victim, riding down into a tunnel on his bicycle, singing the refrain from a children's song.
Christian de Chalonge has read Siegfried Kracauer and his seminal study of Germany silent cinema From Caligari to Hitler: A Psychological Portrait of the German Film (1947) and sees the German cinema of in particular F.W. Murnau as an echo of the times, and happily appropriates it for this. There is a nice shot that places Michel Serrault up against a Nosferatu (1922)-like ghoul in silhouette over the credits, before allowing him to enter the black-and-white frame and stir the cauldrons. However, the later attempts to echo Petiot as a cinematic ghoul only become campy, something that Michel Serrault's increasingly theatrical performance, throwing money up into the air and dancing about, only reinforces.
---