(La Femme la Plus Assassinee du Monde)
---
Crew
Director – Franck Ribiere, Screenplay – James Charkow, Verane Frediani, David Murdoch & Franck Ribiere, Photography – Laurent Bares, Music – Keren Ann, Visual Effects – Mikros Image Liege (Supervisor – Guillaume Pondard), Makeup Effects – Jean-Christopher Spadaccini, Production Design – Cedric Van Eessbeek. Production Company – Fontana/XYZ Films/Le Ferme Productions/Sinner Films/Belga Productions/La Wallonie/BNB Paribas Fortis Film Finance/Belga Films Fund.
Cast
Anna Mouglalis (Paula Maxa), Niels Schneider (Jean Charpentier), Jean-Michel Balthazar (Paul Ratineau), Michel Fau (Andre du Lord), Julie Recoing (Julie), Andre Wilms (Eugene de Lancry), Eric Godon (Georges Paulais), Bruno Blairet (Roger), Sissi DuParc (Rose), Maya Coline (Aimee), Constance Dolle (Violette), Verane Frediani (Sylviane), Jean-Louis Froment (Alfred Binet), Christian Cramay (Pierre Dupuis)
---
Plot
Paris, 1932. Paula Maxa is the star of the Grand Guignol Theatre, which specialises in putting on plays that feature gory on-stage deaths. Paula has been killed on stage over 10,000 times. Jean Charpentier, a journalist for Le Petit Journal, comes backstage to meet Paula and becomes entranced by her mystery. At the same time, a killer is slaughtering women and there are accusations from a mob of protestors that the Grand Guignol is inspiring them. Jean has been told to write a sensationalised article about the Grand Guignol but finds himself digging deeper into the mystery of who Paula is and attracted to her despite the fact she lets nobody close to her. Meanwhile, the killer is set on claiming Paula as their ultimate victim.
---
This is a film about the real-life Grand Guignol Theatre (or La Theatre du Grand Guignol to give its actual name) that was a feature in Paris between 1897 and its closing in 1962. The theatre specialised in the staging of short plays, some of which were comedies but most of which were horror stories that would climax with somebody being killed with alarmingly realistic stage effects. (These became so famous that the term 'Grand Guignol' has now become a generic one for lurid, over-the-top horror effect). Paula Maxa (the stage name of Marie-Therese Beau) (1898-1970) was one of the stars of the Grand Guignol between 1917 and 1930. Throughout her career, she was killed a reputed 10,000 times on stage and earned the nickname 'The Most Assassinated Woman in the World'. The idea of the Grand Guignol Theatre has previously been (sort of) incorporated into the horror film Theatre of Death (1967).
The Most Assassinated Woman in the World falls into the biopic category, although it is more like works such as Kafka (1991) and The Brothers Grimm (2005) that blur fact and fiction in having historical figures end up in adventures akin to their own creations. In particular, one is reminded of The Raven (2012), which had Edgar Allan Poe tracing a serial killer who was inspired by his stories.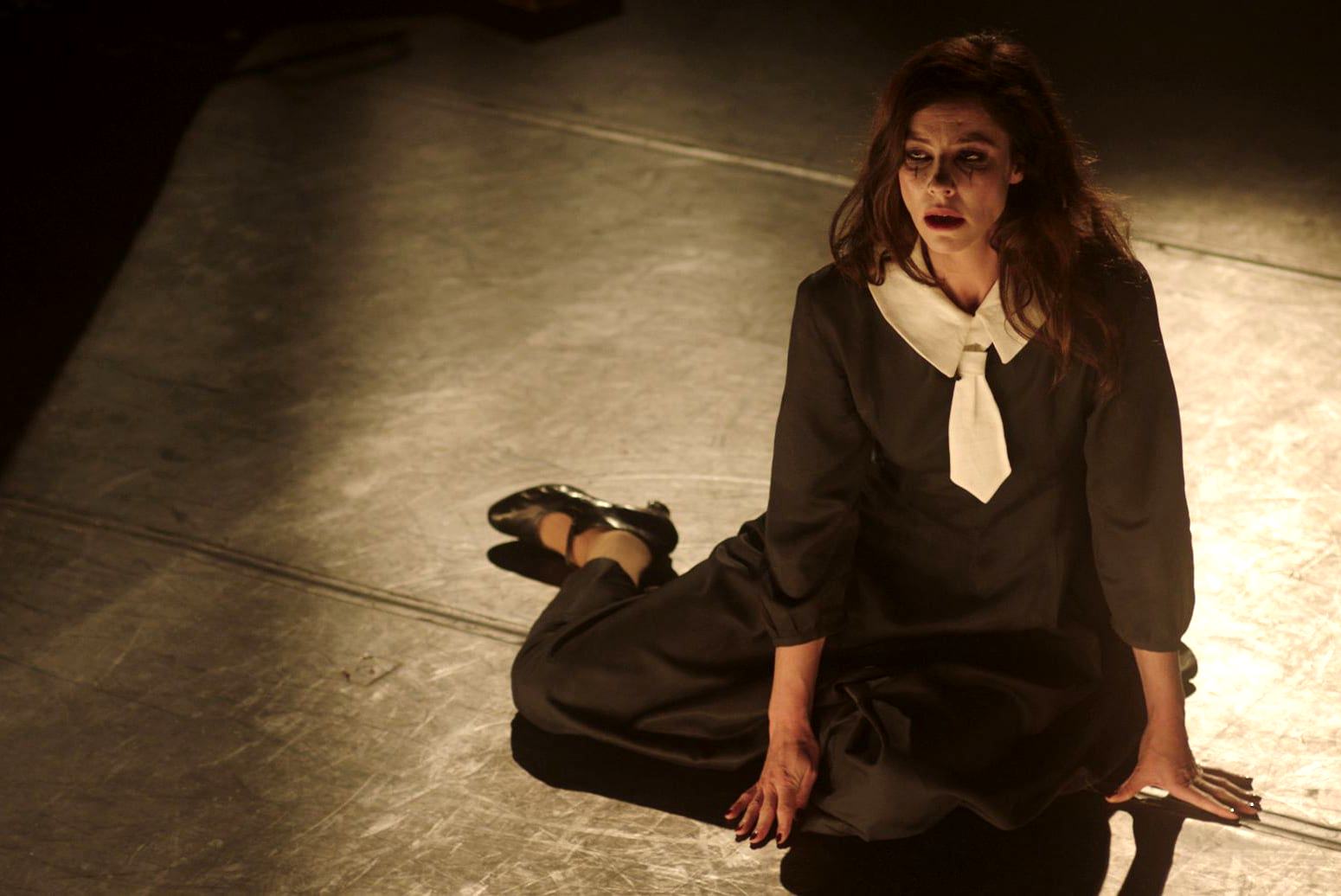 The film here has a not-dissimilar plot to The Raven in which, less than tracking a killer, a serial killer becomes fixated on killing the leading lady (requiring her to fake her death forty years before the real Paula Maxa died. The end credits do note that she did live on, although one suspects if there ever such a thing as her having to fake her death, it would be in the historical record). Also wound in is a plot about conservative groups trying to stir up a campaign claiming that the Grand Guignol theatre influences people to kill. One is surprised that the film makes no more of this given how much these scenes echo the modern debate about violence on tv and especially in horror and videogames influencing people to commit such acts in real-life.
But then The Most Assassinated Woman in the World feels like a film that raises a whole lot of potential and then does not much with it. It seems fascinated with the character of Paula Maxa and it is mentioned how she lets no-one close to her. Anna Mouglalis certainly has moments where she projects some of that mystique but crucially the film never lets us inside who she is with the exception of having an incident where she and her sister were molested by a stranger as central to her psychology (that later plays out on stage as the killer prepares to kill her).
The period is well recreated and Franck Ribiere does a captivating job whenever he stages one of the Grand Guignol plays for us – I would far rather that the film spend more time showing these than the non-starter of a relationship drama it tries to have going between Anna Mouglalis and Niels Schneider. Moreover, the killer is not well integrated into the story – more an afterthought that the film occasionally remembers to get back. Certainly though, the killer does emerge with some effect in the last quarter of the story.
---
---