---
Crew
Director/Screenplay – Clive Barker, Based on his Novel Cabal, Producer – Gabriella Martinelli, Photography – Robin Vidgeon, Music – Danny Elfman, Visual Effects – Westbury Design & Optical & VCE (Supervisor – Peter Kuran), Special Effects Supervisor – Chris Corbuold, Makeup Effects – Image Animation (Supervisors – Bob Keen & Geoff Portass), Production Design – Steve Hardie. Production Company – Morgan Creek.
Cast
Craig Sheffer (Aaron Boone), Anne Bobby (Lori Winston), David Cronenberg (Dr Philip Decker), Hugh Ross (Narcisse), Charles Haid (Sheriff Eigerman), Doug Bradley (Lylesburg), Catherine Chevalier (Rachel), Oliver Parker (Peloquin), Malcolm Smith (Father Ashberry), Hugh Quarshie (Detective Joyce), Simon Bamford (Ohnaka), Debora Weston (Sheryl Ann)
---
Plot
Aaron Boone is convinced by his psychologist Dr Philip Decker that he is responsible for a series of graphic serial killings, although he cannot remember doing these. Attempting to kill himself, Boone ends up in hospital. There he hears another patient talk of the mythical city of Midian, the place 'where the monsters go' and one's sins can be forgiven. He runs away, eventually finding Midian buried beneath a graveyard in the Canadian wastelands. However, the monsters that do live there, a race of shapeshifters named the Nightbreed, are unwelcoming. Shot by pursuing police, Boone is then resurrected as one of the Nightbreed. When Decker and the local sheriff come seeking him and lead a pogrom against the monsters, Boone becomes the Nightbreed's reluctant defender.
---
Horror novelist Clive Barker made an extraordinary debut with Hellraiser (1987), which became a cult hit and spawned four sequels. Barker then went onto make this much more conceptually and budgetarily ambitious second film. When released though, Nightbreed disappointed, with both Clive Barker fans and genre critics failing to get greatly enthused about it.
A large part of the problem was due to Morgan Creek who seemed disinterested in marketing Nightbreed when it went into release, promoting it with one of the dullest posters imaginable. Barker has subsequently spoken at his own disappointment with the finished film, citing interference from the studio who recut it and a lack of belief in his vision in which "the monsters are the heroes".
Certainly, the film has an unusual story, with Barker swaying a number of complex subplots. Clive Barker's books and films swim with a Mediaeval ornateness of imagery. Barker names characters and creatures after Biblical characters and Catholic hagiography. His demonic creatures seem twisted figures that might have been created by Gothic artists like Bosch, Fussli and Goya.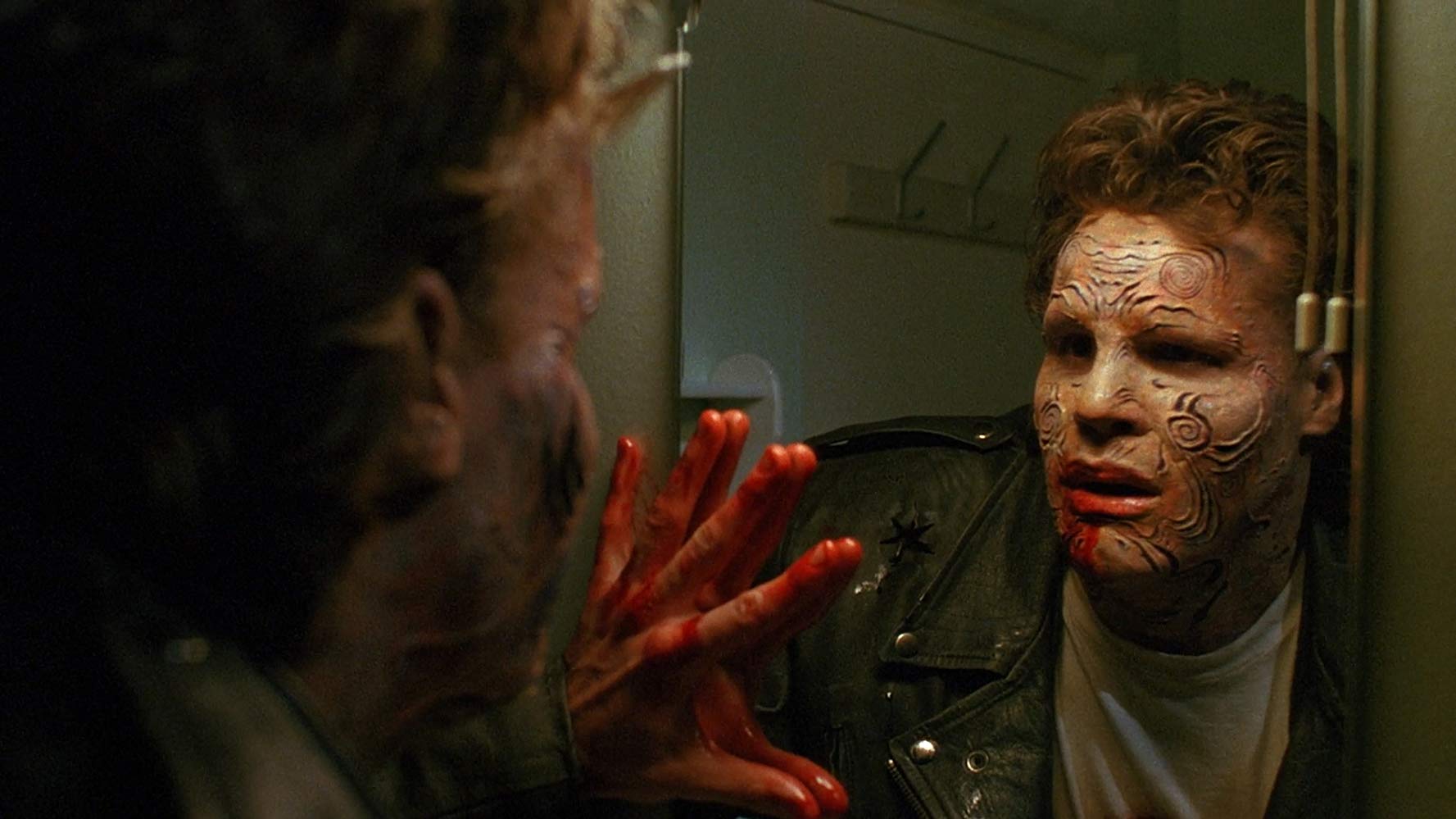 Cabal (1989), the book that Nightbreed is based on, shifts with a shadowy indistinctness where characters seem almost taken over by their symbolic functions. (Which is why I thought the film would have been the far more interesting version of the story than the book). Somehow though, Nightbreed does not work.
The problem with Nightbreed, and also with Clive Barker's subsequent directorial outing Lord of Illusions (1995), is that Barker seems disinterested in the ordinary human characters in his films. As the nominal hero and heroine, Craig Sheffer and Anne Bobby are blank performers and blank as characters. Barker is far more interested in the monsters. Indeed, Clive Barker's films always have much more interesting monsters than they do protagonists.
The Nightbreed are certainly startling creations. Indeed, the book The Nightbreed Chronicles (1990), a pictorial representation of each of Image Animation's 150 odd creations in shining, stunning detail, is a genuine coffee table work of art. The brief glimpses that Barker does offer of the creatures is truly outlandish. However, Barker does the criminal act of failing to show them off to their true advantage. Most of the creations are kept to the background and there are only a few moments where any of them are allowed to shine in their grotesque glory.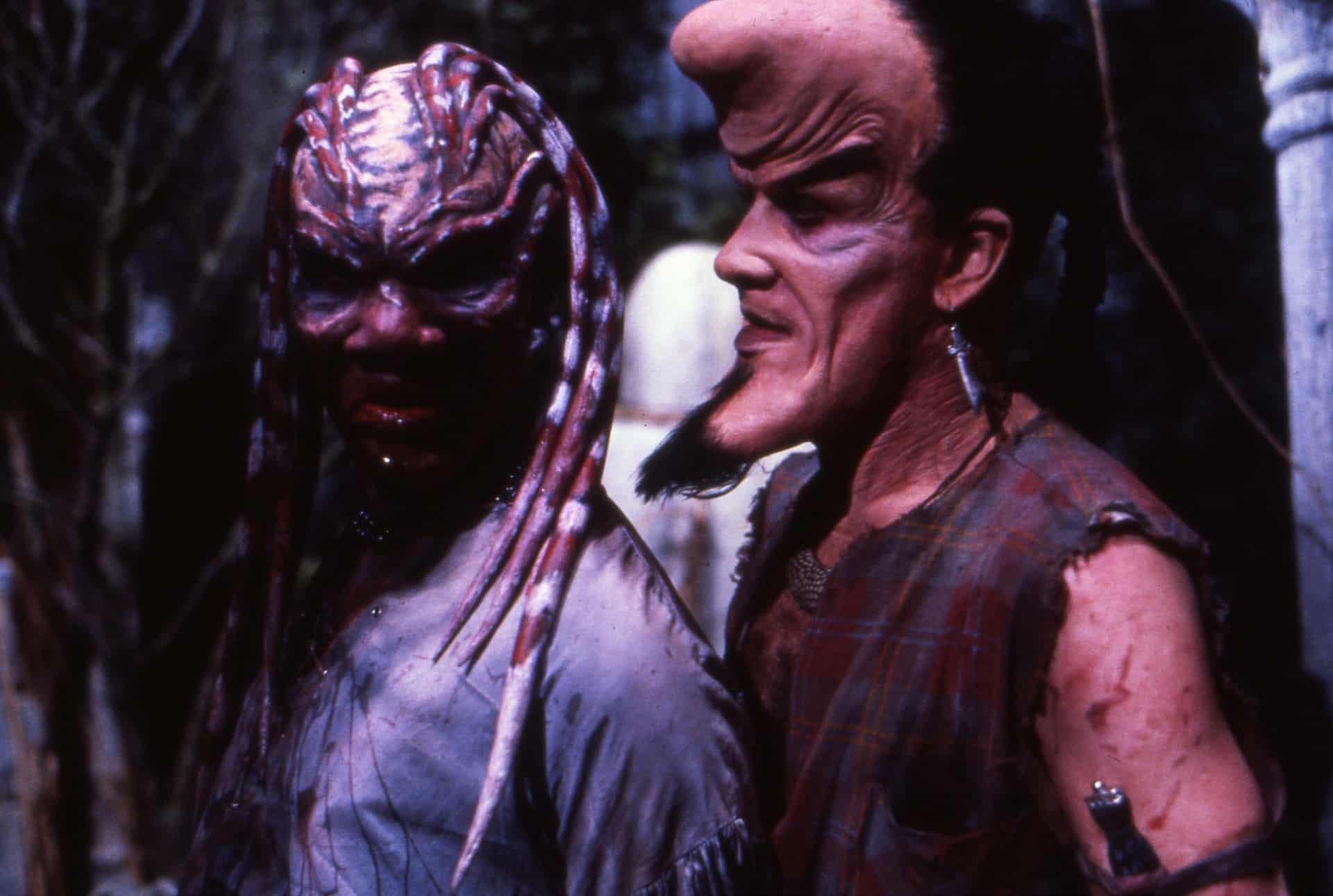 It is rare that they emerge as characters in the same way or with the same impact that Barker invested say the Cenobites in Hellraiser – the wildly acting Hugh Ross as Narcisse is one of those, and Oliver Parker as the buoyant Peloquin: "I can smell innocence at fifty yards" – is another, both hitting with the hip smartness for which the Splatterpunk movement that Barker spearheaded is so well known.
In interviews, Clive Barker said that he viewed Nightbreed as a horror epic and the beginning of a potential series akin to Star Wars (1977). Of course, the film's indifferent box-office response killed that potential off. Nor does Nightbreed take off as the epic that Clive Barker seemed to want to make it be. The sets seem artificial – the graveyard set for Midian looks like a painted backdrop from a 1950s historical drama. The action never opens out in scope, with Barker's marshalling of the shootouts between rednecks sheriffs and monsters seeming routine and prosaic and far too constricted inside the obvious studiobound locations of the necropolis.
In an interesting piece of stunt casting, Barker cast genre director David Cronenberg, known for films such as Videodrome (1983), The Fly (1986), Dead Ringers (1988) etc, as the psychopathic psychologist Decker. There is undeniable novelty to the move. Unfortunately, it fails to fully work – it is a part that should have emerged with a dangerously charismatic presence but Cronenberg plays a with a far to mellow anonymity – both he and Barker fail to get inside the film's most potentially interesting character. Although this did prove to be the start of a secondary career as an actor for David Cronenberg and he has gone onto roles in other films like To Die For (1995), Blood & Donuts (1995), Extreme Measures (1996), Last Night (1998), Resurrection (1999), Jason X (2001) and tv's Alias (2001-5).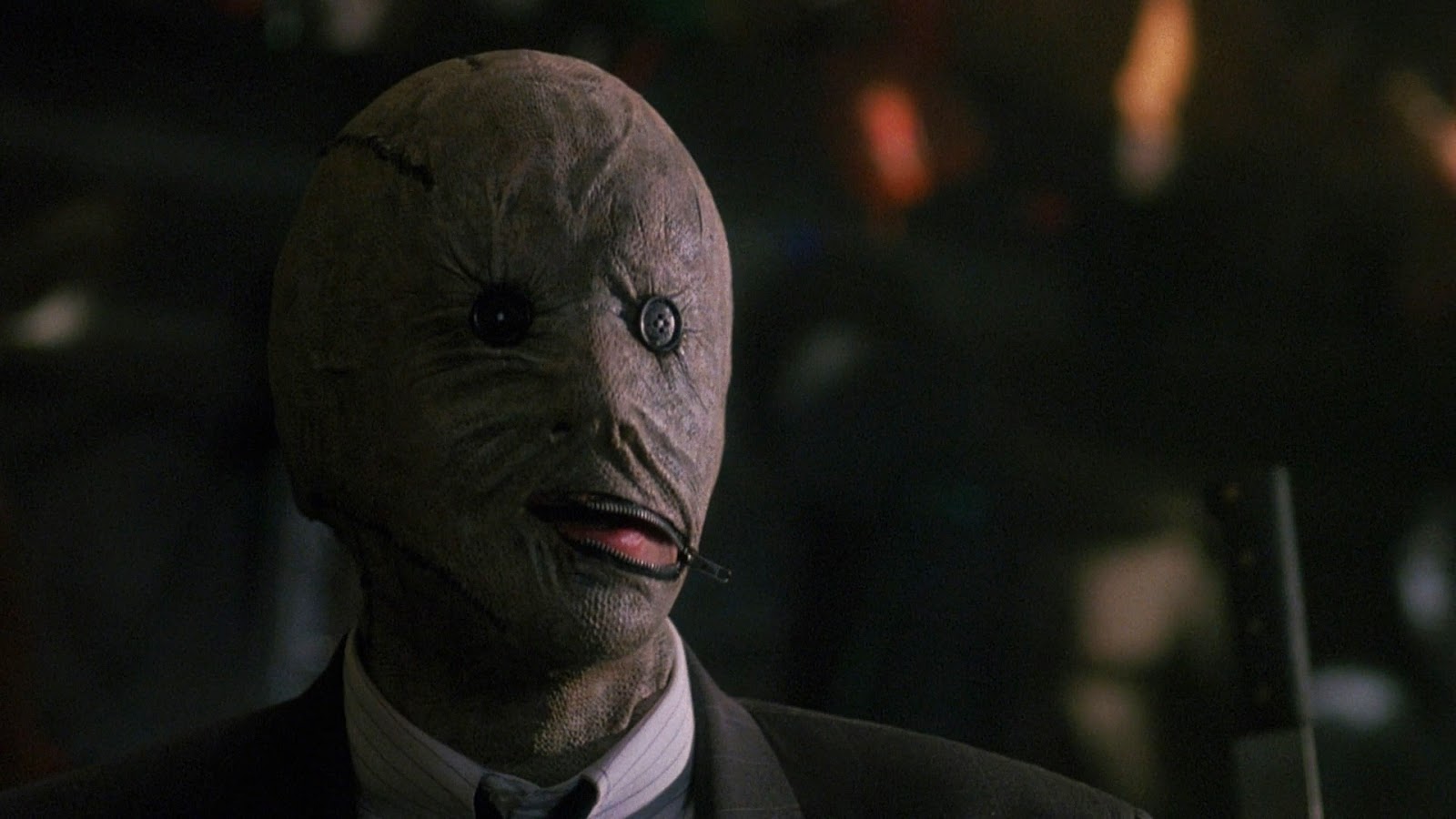 In 2010, an extended version of Nightbreed known as Nightbreed – The Cabal Cut was released, being edited back more to Clive Barker's vision and containing 50 minutes of material not previously seen in the theatrical cut, although this was sourced from a VHS tape of Clive Barker's workprint and is weak in quality. The Director's Cut released in 2014, which runs to 120 minutes, is the superior cut of the film and one sourced from the original film stock. Clive Barker has celebrated this as being the film that he always wanted to release. This certainly improves the existing film, although one is of the opinion that it was still a flawed work in the first place.
Clive Barker has directed two other films – Hellraiser (1987) and Lord of Illusions (1995), featuring his occult detective Harry D'Amour. Other Clive Barker adaptations include Candyman (1992), from Barker's story The Forbidden (1985), featuring a supernatural boogey man, which has produced two sequels; one of the stories in the tv movie Quicksilver Highway (1997); The Midnight Meat Train (2008); Book of Blood (2009); and Dread (2009). Barker has also written two original screenplays with Underworld/Transmutations (1986) and Rawhead Rex (1987), acted as Executive Producer on Gods and Monsters (1998), wrote the story and produced Saint Sinner (2002) and produced The Plague (2006) and the remake of Hellraiser (2022).
---
---