aka Terror at the Opera
---
Crew
Director/Story – Dario Argento, Screenplay – Dario Argento & Franco Ferrini, Producers – Mario & Vittorio Cecchi Gori, Photography – Ronnie Taylor, Music – Brian & Roger Eno, Norden Light, Giacomo Puccini, Claudio Simonetti, Steel Grave, Terry Taylor, Giuseppe Verdi, Bill Wyman, Special Effects – Renato Agostini, Antonio & Giovanni Corridori & Germano Natali, Animatronics – Sergio Stivaletti, Makeup Effects – Rosario Prestopino, Production Design – Davide Bassan. Production Company – ADC Cecchi Gori Group/Tiger Cinematografica/RAI Radio Televisione Italiana.
Cast
Cristina Marsillach (Betty), Ian Charleson (Mark), Urbano Barberini (Inspector Alan Santini), Daria Nicolodi (Myra), Coralina Cataldi Tassoni (Julia), William McNamara (Urbano)
---
Plot
A killer is slaughtering the cast and crew of a modernised Italian production of Verdi's opera 'MacBeth'. In particular, the killer seems focused on Betty, the young understudy who steps in to take the lead after the diva has an accident.
---
Dario Argento is a director whose films feature ultra-violence dished up with the most extraordinary artistry. Argento's films have no other raison d'etre – they consist of ultra-violent set-pieces that seem to float almost entirely free of connection to plot. At times, Argento seems so obsessed with the art of the medium that he almost creates films of random images, something that is particularly apparent in works like Suspiria (1977) and Inferno (1980) – there is one image here of a girl who is tied up and threatened by the killer with a glittering knife that is entirely unrelated to anything else in the film.
Opera was a venture into the giallo thrillers where Argento made his beginning and may be his finest artistic assault on the genre yet. In the film, Argento launches into each set-piece with a degree of artistry that is as extraordinary as the sadism with which each killing is mounted. In one scene, heroine Cristina Marsillach is tied up and forced to watch with needles taped under her eyelids as the killer stabs her boyfriend through the throat – the knife is even shown emerging up into his mouth as the camera lens peers down his gullet.
In another scene, the killer stabs a seamstress who inadvertently swallows the killer's locket as she dies, forcing him to cut her throat open with a pair of scissors to get it back. Argento's girlfriend Daria Nicolodi is shot through a keyhole by a cop while answering the door and the bullet is shown spinning through the keyhole to pierce her brain in extreme slow-motion closeup. Both the climax and the twist ending are positively ingenious.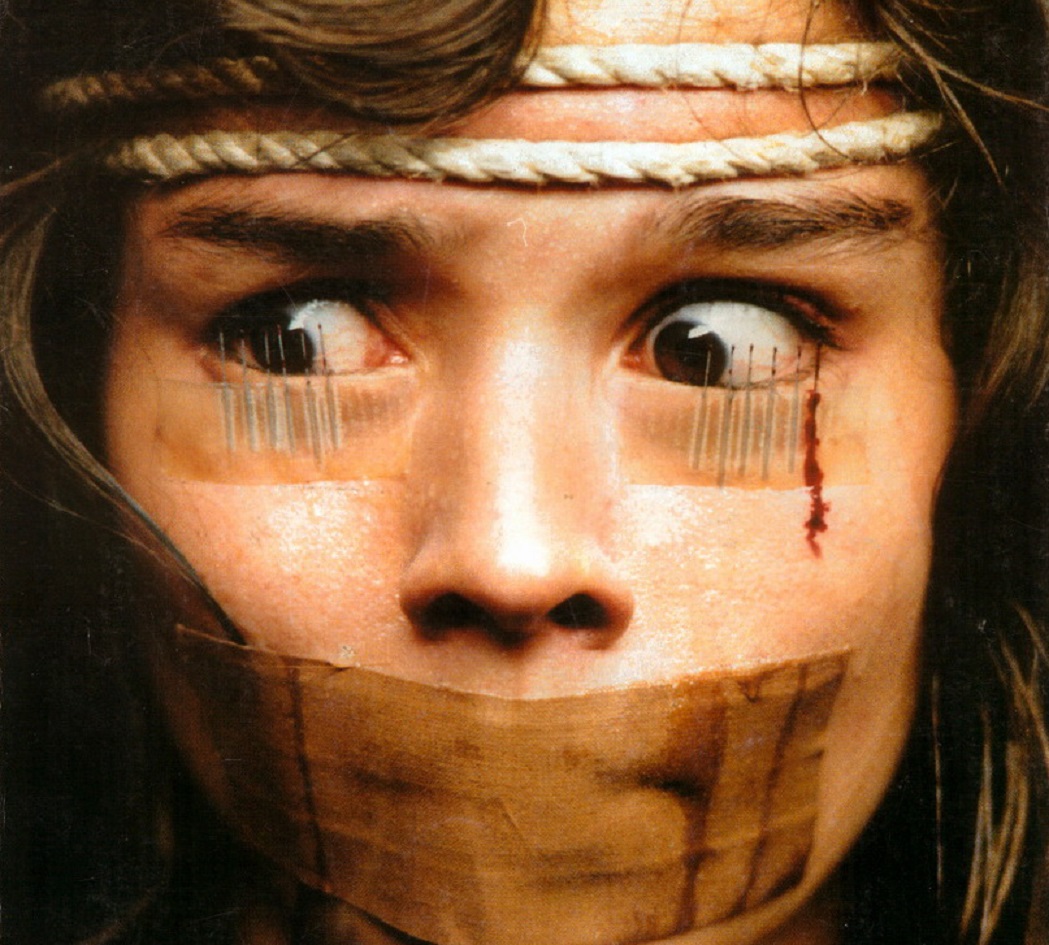 The film is photographed with a restless Steadicam that is constantly on the prowl up and down stairs and around the backstage of the opera. In one extraordinary sequence, it even takes the point-of-view of the ravens as they are released and circle through the opera house. The sets are lit with a distant coolness – one particularly likes Argento's bizarre heavy metal come post-holocaust staging of MacBeth with a Lady MacBeth who wields a handgun.
There is the odd touch that is undeniably pretentious, like Argento showing a pulsating brain and having the killer's heartbeats amplified while the soundtrack bursts into heavy metal to presage every killing. Otherwise, Opera astounds in its sheer ferocity and perversity.
Dario Argento's other films are:– The Bird with the Crystal Plumage (1970), The Cat O'Nine Tails (1971), Four Flies on Grey Velvet (1971), Deep Red (1976), Suspiria (1977), Inferno (1980), Tenebrae/Unsane (1982), Phenomena/Creepers (1985), Two Evil Eyes (1990), Trauma (1993), The Stendhal Syndrome (1996), The Phantom of the Opera (1998), Sleepless (2001), The Card Player (2004), Mother of Tears: The Third Mother (2007), Giallo (2009), Dracula (2012) and Black Glasses (2022). Dario Argento has also written and produced Demons (1985), Demons 2 (1986), The Church (1989) and The Sect/The Devil's Daughter (1991).
---
---