---
Crew
Director/Screenplay – Robert D. Kryzkowski, Producers – Shaked Berenson, Patrick Ewald, Robert D. Kryzkowski & Lucky McKee, Photography – Alex Vendler, Music – Joe Kraemer, Visual Effects Supervisor – Richard Yuricich, Visual Effects – Sandbox F/X, Inc. (Supervisor – John P. Nugent), Bigfoot Effects – Spectral Motion, Inc. (Supervisor – Mike Elizalde), Production Design – Brett Hatcher. Production Company – Epic Pictures/Title Media/Makeshift Pictures.
Cast
Sam Elliott (Calvin Barr), Aidan Turner (Calvin Barr), Caitlin Fitzgerald (Maxine), Larry Miller (Ed), Ron Livingston (Flag Pin), Rizwan Manji (Maple Leaf), Ellar Coltrane (The Clerk), Nikolai Tsankov (The Russian)
---
Plot
In 1987, the aging Calvin Barr has settled into retirement, living on his own. He reflects back on his time in service during World War II where he undertook a mission to go undercover posing as an SS officer and assassinated Adolf Hitler. In between this, he reminisces about Maxine, the love of his life. He is now approached by government agents, mindful of his reputation, who ask him to undergo a mission into the Canadian wilderness to track and eliminate Bigfoot who is a carrier of deadly infections.
---
The Man Who Killed Hitler and Then The Bigfoot is a title that certainly grabs your attention. It's undeniably one of the great B movie titles of all time. This is a practice that began back in the 1950s, which gave us the likes of I Was a Teenage Werewolf (1957) and I Married a Monster from Outer Space (1958) and duly led to other classic titles such as Werewolf in a Girl's Dormitory (1961), The Incredible Strange Creatures Who Stopped Living and Became Mixed-Up Zombies (1964) and Jesse James Meets Frankenstein's Daughter (1965). The practice gained its glory under Troma with wilfully absurd titles such as Fat Guy Goes Nutzoid (1986), Stuff Stephanie in the Incinerator (1989), A Nymphoid Barbarian in Dinosaur Hell (1990), Chopper Chicks in Zombietown (1991), Fertilize the Blaspheming Bombshell! (1992), The Killer Condom (1996) and Poultrygeist: Night of the Chicken Dead (2006), among others. In the 2000s/10s, low-budget films seem in a competition to come up with the most ridiculous title that they can – see an assortment of examples like Jesus Christ, Vampire Hunter (2001), Attack of the Vegan Zombies! (2009), Santa Claus vs. the Zombies (2010), Pro Wrestlers vs Zombies (2014) and Attack of the Lederhosen Zombies (2016)
Almost always most of these films either outrightly cheat or prove considerable letdowns on their outrageous titles. This is less the case in the 00s where the effects budgets and a healthy dose of tongue-in-cheek sarcasm carries many of them a long way. The disappointment of The Man Who Killed Hitler and Then The Bigfoot is how it sets up a huge expectation – only to not really do much with it at all.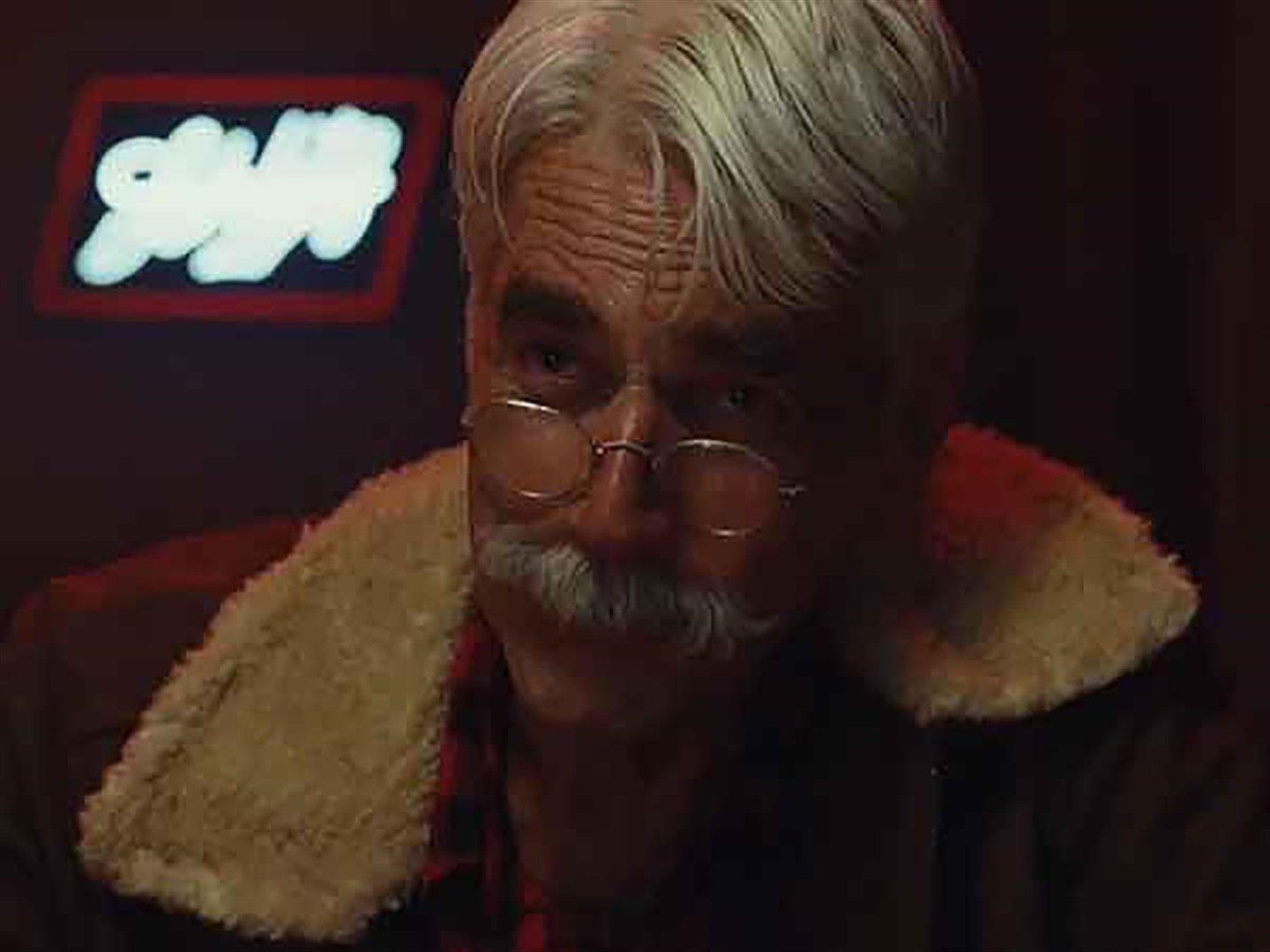 The film takes place in two eras – World War II and 1987. We see Calvin played by Aidan Turner and Sam Elliott respectively in either era. The disappointment of the film is that neither of the title confrontations end up amounting to much. We get one or two scenes with Turner sneaking in to the Nazi stronghold and then killing Hitler but these never build to anything majorly dramatic. In these scenes, the film seems to be going for a more comic-book tone – Turner wearing a swastika watch or piecing together a gun out of a cigarette case – that makes you expect something more wacky in tone – you are reminded of something like the Austin Powers films – but such an approach is dropped after the one scene.
Similarly the confrontation with Bigfoot consists of Sam Elliott being recruited and then a few montage scenes of him wandering around the wilderness where the shooting of Bigfoot is over and done with fairly quickly and without any drama. Indeed, the film almost seems set up to make the title actions seem as mundane as possible. Later in the show in one of the more impassioned scenes Sam Elliott punctures the notion that he is any kind of hero. His despatch of Bigfoot is simply accompanied by a shrug in noting that it doesn't live up to its name and have big feet.
Rather than any of its title showdowns, the film places its emphasis on the scenes of Sam Elliott's sedate life as a senior in retirement. More than anything else that happens, the most emotion the film reserves is for Calvin's reminisces of the girl he loved (Caitlin Fitzgerald), which may be part of its focus on the theme of heroism being unexceptional. All of which may well be interesting idea but it proves a letdown on the film we have come to see.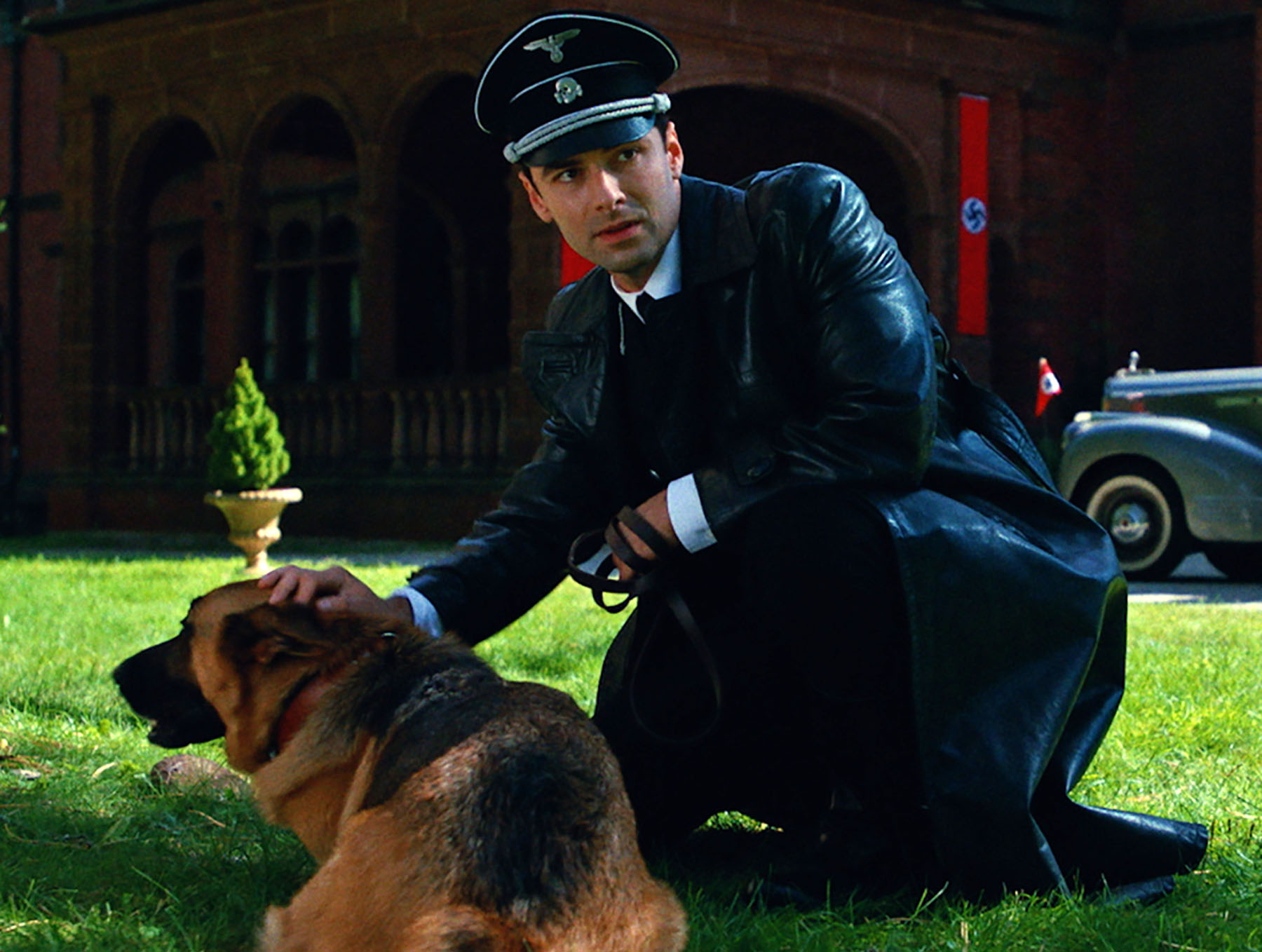 At least the film's shining light is Sam Elliott. The role of the flinty old timer is one that Elliott has essentially made a career out ever since he hit retirement age in films ranging from films The Big Lebowski (1998) through Ghost Rider (2007) and The Golden Compass (2007). His casting here as an old timer with a sense of homespun decency – he even gives a store clerk back an unclaimed lottery ticket he found in case the purchaser returns for it – plays very much into the role that Elliott has charted out for himself.
The Man Who Killed Hitler and Then The Bigfoot was a directorial debut for Robert D. Kryzkowski who had previously worked as a producer on Paradise Falls (1997) and Lucy McKee's The Woman (2011).
One of the surprises about the film is some of the names on the credits. These include Lucky McKee, director of The Woods (2006), May (2012), The Woman and All Cheerleaders Die (2013), as a co-producer. There is also John Sayles one of the foremost American independent directors with the likes of The Brother from Another Planet (1984), Matewan (1987), The Secret of Roan Inish (1994) and Lone Star (1996), among others, as an executive producer. Another name is that of Douglas Tumbull, famed as an effects man on works ranging from 2001: A Space Odyssey (1968) to Close Encounters of the Third Kind (1977) and Blade Runner (1982), as well as director of Silent Running (1972) and Brainstorm (1983), who is listed as an executive producer. Trumbull associate Richard Yuricich also supervises the visual effects.
---
---