---
USA. 1947.
Crew
Director – Christy Cabanne, Screenplay – W.J. Abbott, Producer – William B. David, Photography – Marcel le Picard, Music – Carl Hoefle, Makeup – Roland Ray, Art Direction – Harry Reif. Production Company – Golden Gate Productions Inc.
Cast
Nat Pendleton (Bill Raymond), George Zucco (Dr Joseph Van Ee), Bela Lugosi (Professor Leonide), Molly Lamont (Laura Van Ee), Douglas Fowley (Terry Lee), Roland Varno (Ward Van Ee), Gladys Blake (Lillybeth), Joyce Compton (Jane Cornell), Angelo Rossitto (Inigo)
---
Plot
Lying dead on an autopsy table, Laura Van Ee remembers how she came to be there. She had married Ward Van Ee, son of the sinister doctor Joseph Van Ee, but was living a loveless marriage. One day they were visited by the sinister hypnotist Professor Leonide who knew dark secrets from Dr Van Ee's past. At the same time, a bumbling detective on beat at the house and a nosy journalist threatened to expose secrets from her own past.
---
Scared to Death has the novelty of being the only film Bela Lugosi ever made in colour. (This perhaps says something about just how much Lugosi's career was in poverty row territory throughout the 1940s when colour was just starting to become used in a wide way).
Scared to Death is a wannabe Old Dark House Thriller, a la The Cat and the Canary (1927). However, the film has been too cheaply made to afford a dark, gloomy mansion and only takes place in a drearily ordinary house. Indeed, the colour robs it of any potential atmosphere it might have had had it been shot in black-and-white, something that proved a blessing to many other such cheapies.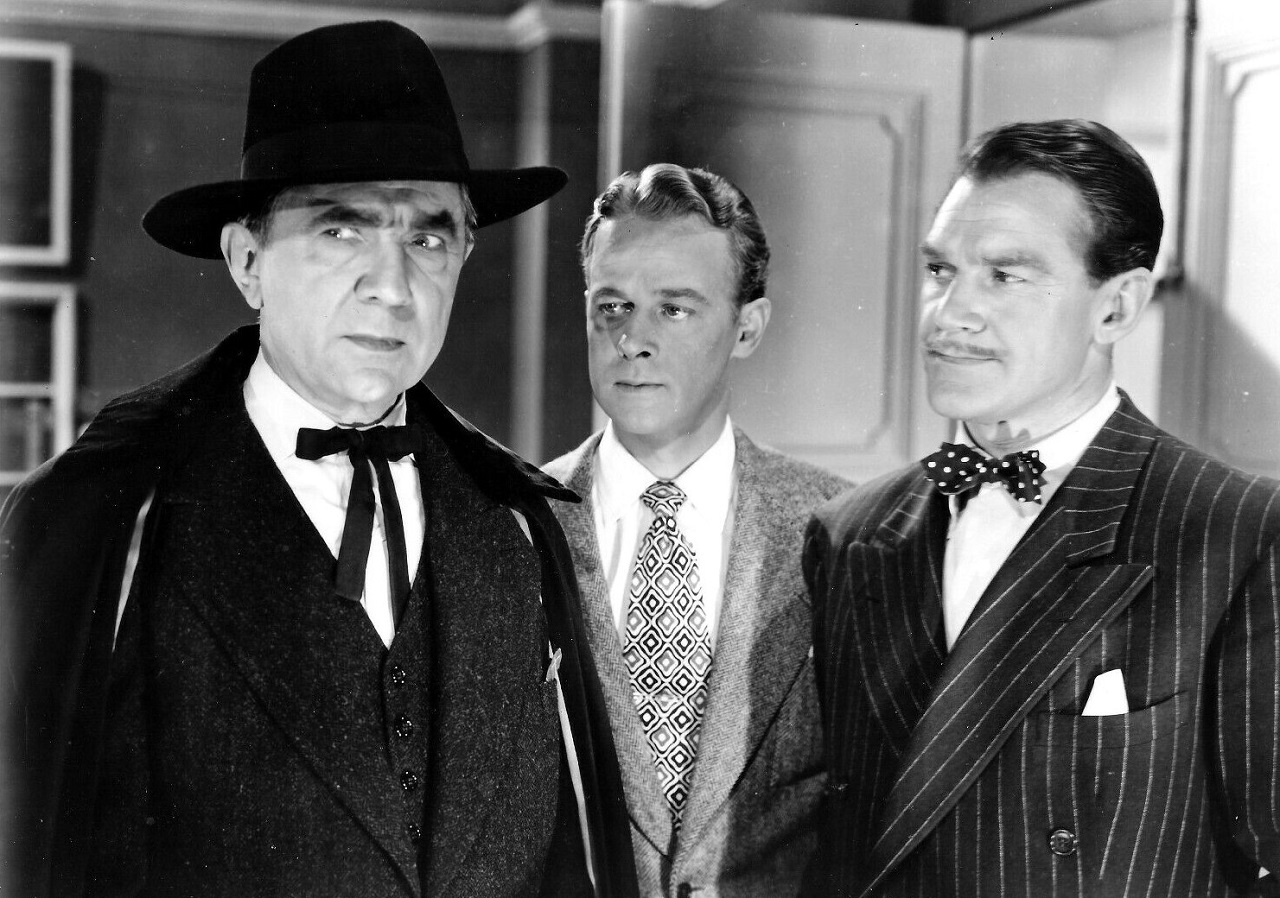 In all ways, the film belies the title promise. It is not even a horror film, more one of occasional sinisterness that is mostly drawn out of association from the various skullduggings of genre regulars Lugosi and George Zucco. The film does feature the novelty of being narrated by the heroine while she lies as a dead body in the morgue.
Director Christy Cabanne was a prolific director between the 1910s and late 1940s. Most of his films were Westerns and a few serials. He made only a couple of other ventures into genre material with the Old Dark House thriller One Frightened Night (1935) and the Universal sequel The Mummy's Hand (1940).
The film is unrelated to the subsequent B-budget monster movie Scared to Death (1980).
---
Trailer here
Full film available online here:-
---