---
USA. 1985.
Crew
Director – Harley Cokliss, Screenplay – John Carpenter, William Gray & Desmond Nakano, Story – John Carpenter, Producers – Douglas Curtis & Joel B. Michaels, Photography – Misha Sukov, Music – Lalo Schifrin, Visual Effects Supervisor – Max W. Anderson, Production Design – Bryan Ryman. Production Company – A Douglas Curtis-Joel B. Michaels Production.
Cast
Tommy Lee Jones (Sam Quint), Linda Hamilton (Nina), Robert Vaughn (Ryland), Richard Jaeckel (Earl Windom), Lee Ving (Marvin Ringer), Keenan Wynn (Iron John), Dan Shor (Billy Lyons)
---
Plot
The US senate is conducting an investigation into the fraudulent doings of a large corporation. When official methods of procuring the company's computer records prove too slow, they hire the professional thief Quint to break in and steal them. Quint successfully does so but is then cornered and forced to hide the tapes in the rear compartment of a car. However, the car proves to be the Black Moon – a revolutionary racing car driven by a hydrogen-conversion fuel system and capable of speeds up to 300 mph. Moments after Quint stashes the tapes, a professional car theft ring steals the Black Moon. In trying to get the tapes back, Quint makes a deal with the Black Moon's driver and plans a daring raid on the twin tower complex of the millionaire behind the auto-theft ring.
---
In the mid-1980s, John Carpenter was flying at a high with hits like Halloween (1978), Escape from New York (1981), Christine (1983) and Starman (1984) to his credit. People quickly started dusting off old John Carpenter scripts that Carpenter had sold when he was still a novice unknown screenwriter with only Dark Star (1974) to his name. Black Moon Rising, which was actually the first script that John Carpenter ever sold, was one of the results. Made some ten years after the initial sale, it bears little recognition to John Carpenter's original script though, which had been designed as a vehicle for Charles Bronson with the Quint character originally intended to be a Vietnam Veteran.
Harley Cokliss (who in later years started calling himself Harley Cokeliss presumably so as to avoid jokes about his name) is a genre director of basic competence who has always hovered just one step away from the Hollywood breadline it seems, turning in films like the children's film The Glitterball (1977), this, Battletruck/Warlords of the 21st Century (1982), Malone (1987), Dream Demon (1988), Pilgrim/Inferno (2000) and Paris Connections (2010), but mostly being stuck on filler jobs like second-unit director on The Empire Strikes Back (1980), making Hercules: The Legendary Journeys tv movies and episodes of various tv series.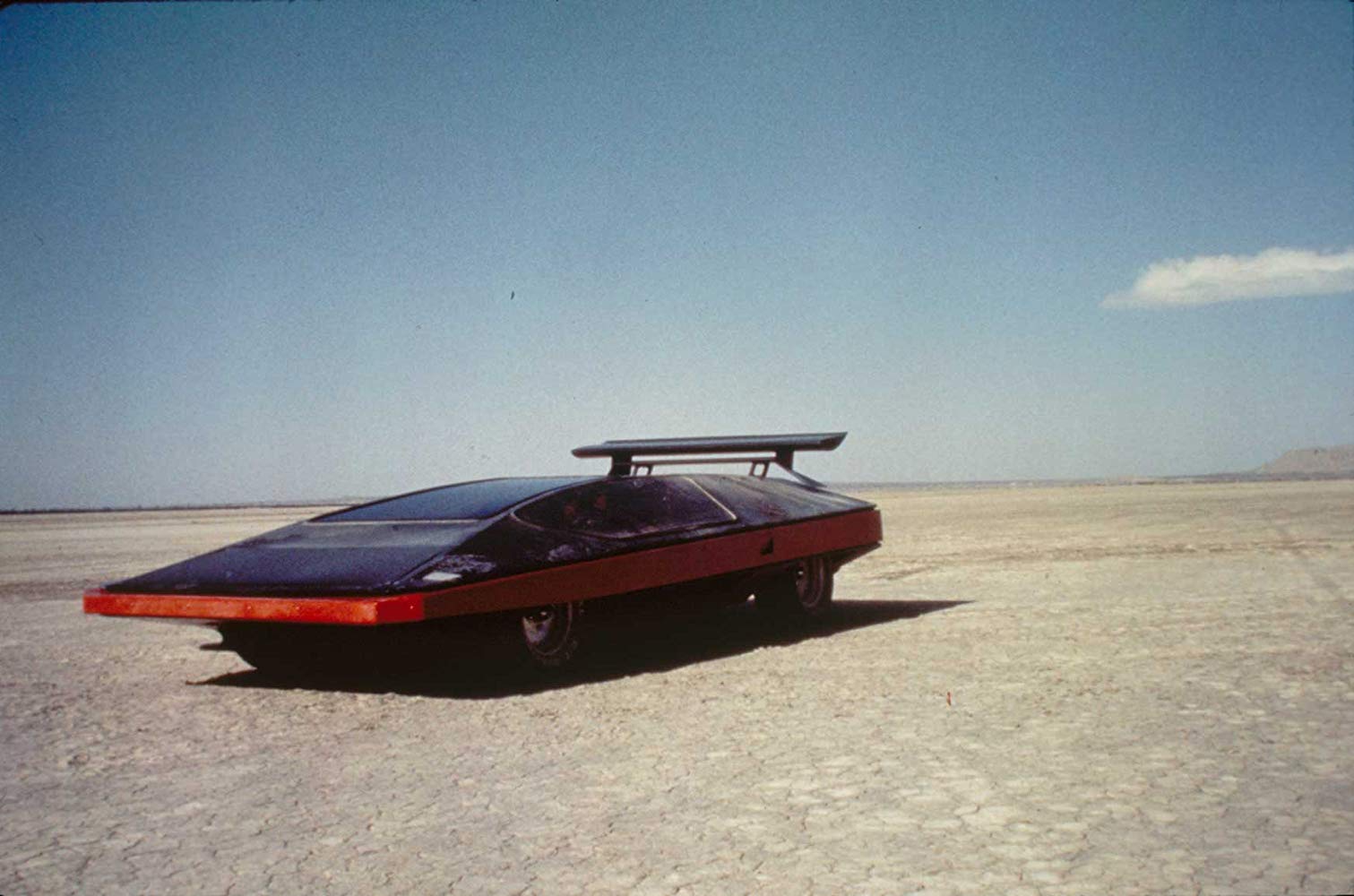 In his roughshorn way, Harley Cokliss proves adept enough at wringing out the suspense during scenes such as Tommy Lee Jones's climb across the rope and during the various car chases. Black Moon Rising certainly entertains well enough. As a thriller, it is fairly one-dimensional – one wishes it would get darker or more obsessive. As a hi-tech thriller, the hi-tech element only ever extends as far as the central gimmick of a slick, black high-speed car. The promising techno-thriller elements introduced at the start are quickly forgotten. In fact, after being introduced, the Black Moon itself sits idle up until the end of the film.
Tommy Lee Jones (well before becoming a big box-office name and winning an Oscar) is an effective hero, having to suffer the odd ghastly line: "I was just passing this way and though I'd drop in," he says as he collapses on Linda Hamilton's doorstep. Linda Hamilton, usually a bland actress, does a sophisticatedly cool turn – in fact, her balance of chic sophistication and vulnerability made this one of her best performances and she one of the better things about Black Moon Rising.
---
Trailer here
---