---
Crew
Director – Kristine Peterson, Screenplay – David J. Schow, Story/Producers – Rupert Harvey & Barry Opper, Photography – Tom Callaway, Music – David C. Williams, Special Effects Supervisor – Frank Ceglia, Critter Effects – Chiodo Brothers (Supervisors – Charles, Edward & Stephen Chiodo), Production Design – Philip Dean Foreman. Production Company – New Line Cinema/OH Films.
Cast
Aimee Brooks (Annie), Don Opper (Charlie McFadden), Leonardo DiCaprio (Josh), John Calvin (Clifford), Katherine Cortez (Marcia), Geoffrey Blake (Frank Longo), Christian & Joseph Cousins (Johnny), Diana Bellamy (Rosalie), Frances Bay (Mrs Menges), Bill Zuckert (Mr Menges), William Dennis Hunt (Briggs)
---
Plot
A father, his teenage daughter Annie and son Johnny pull over at a rest-stop with a flat and meet Charlie McFadden who warns them about the Krites. They dismiss him as crazy but Critters attach themselves to the underside of their RV as they leave. Back home, the Critters quickly overtake the apartment building. Annie has to gather the various tenants together in a bid to reach safety.
---
This, the third of the films begun with Critters (1986), has been designed as no more than disposable video fodder. However, Critters 3 is a film that exceeds expectation. In fact, it emerges as the best entry so far in this otherwise negligible Critters series. In recent years, Critters 3 has become regarded as somewhat of a laughing stock, one of those films stars would prefer to forget having made, featuring as it does heartthrob Leonardo DiCaprio as a pouty adolescent.
The Critters films have always seen themselves as antithetic versions of E.T. – The Extra-Terrestrial (1982) and Spielbergian cutsieness – and to such extent, Critters 3 could almost be the anti-Spielbergian version of Batteries Not Included (1987). The script comes from splatterpunk author David J. Schow, also the screenwriter of The Crow (1994). It is exceedingly tame material compared to David Schow's usual nihilistic full-frontal literary output – the only people who get killed throughout are deservous and for everybody else the film goes to improbable lengths to ensure they are not killed. The lead-up to the main action is banal, set around the uninteresting family frictions and the thuggeries of landlord Geoffrey Blake (in an annoying Italian caricature).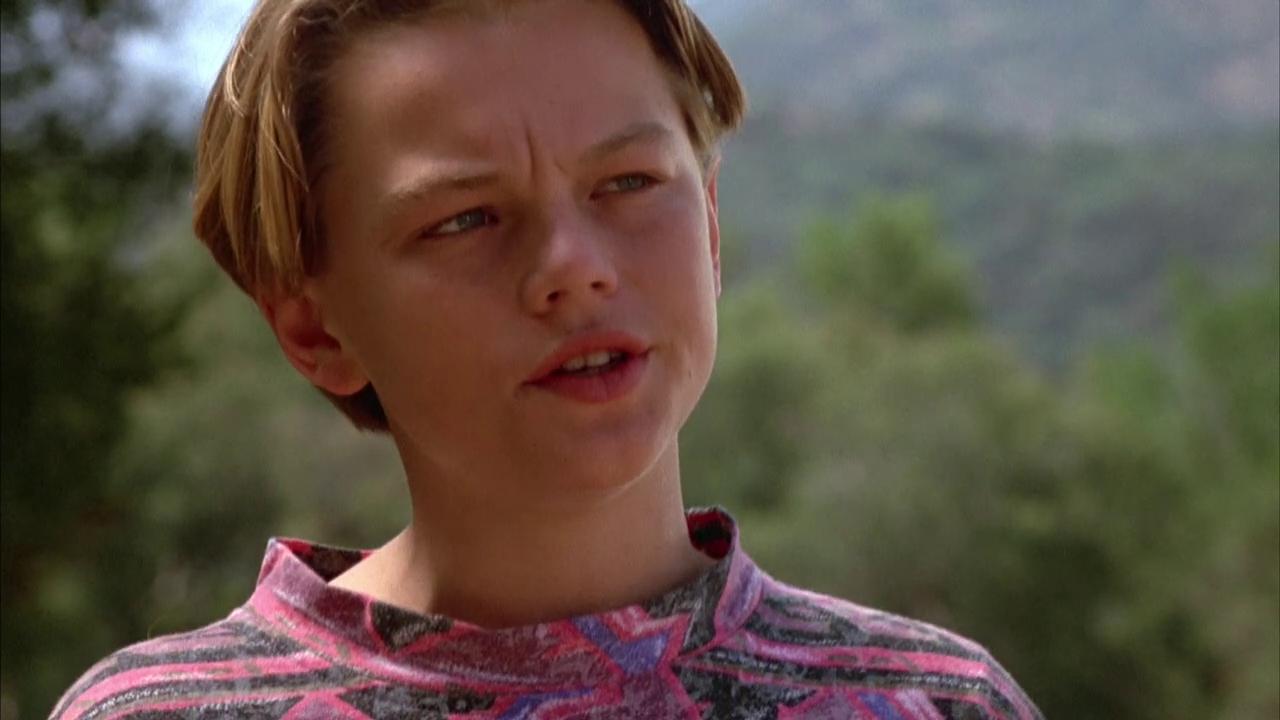 David Schow's successes are in his structuring of the script. The fun begins once the lights are turned off. Schow tightens the suspense with classical regard, propelling his protagonists from one situation to the next. Each situation seems to deliver the cast from frying pans into fires – after taking refuge in an elevator it is accidentally activated, an escape via the ducts to the roof finds the door padlocked.
Director Kristine Peterson does an excellent job generating suspense and combined with David Schow's dogleg plot twists the film recalls something of the relentlessness of Aliens (1986). Peterson creates at least one remarkable image – that of Katherine Cortez who tries to escape by walking down the power lines caught upside down with her foot in a loop inches from the pavement trying to swing to get into the phone booth.
The Critters scenes, in comparison to the previous films, are kept to a relative minimum – there is a silly sequence with them in a kitchen farting after eating beans and bubbling after drinking dishwashing fluid, and a mildly amusing one where one goes into attack mode upon seeing a pair of fluffy slippers.
The other Critters films are:– Critters (1986), Critters 2 (1988) and Critters 4 (1992). The series was later revived with Critters Attack! (2019).
---
Trailer here
Full film available online here:-
---