---
Crew
Director – G.J. Echternkamp, Screenplay – G.J. Echternkamp & Matt Yamashita, Based on the Film Death Race 2000 Written by Charles B. Griffith & Robert Thom (From a Story by Ib Melchior), Producer – Roger Corman, Photography – Juan Duran, Music – Cindy Brown & Gunter Brown, Visual Effects – Digital Post Services (Supervisor – A.J. Rickert-Epstein), Art Direction – Fernando Gagliuffi, Race Car Design – Alice Bruderer. Production Company – New Horizons/Universal 1440 Entertainment.
Cast
Manu Bennett (Frankenstein), Marci Miller (Annie Sullivan), Malcolm McDowell (The Chairman), Burt Grinstead (Jed Perfectus), Folake Olowofoyeku (Minerva Jackson), Anessa Ramsey (Tammy the Terrorist), Yancy Butler (Alexis Hamilton), Sebastian Llosa (Steve), Charlie Farrell (JB), Shanna Olson (Grace Tickle), D.C. Douglas (Voice of A.B.E.)
---
Plot
It is the year 2050 in the United Corporations of America. The fifth annual Death Race is about to start where drivers win points by eliminating bystanders and pedestrians. The popular favourite to win is Frankenstein who has been so damaged by crashes that much of his body has been replaced by cyborg parts. Frankenstein's main rival is Jed Perfectus who has been bred to be the perfect driver. Frankenstein resents the fact that this year he is forced to take Annie Sullivan along as a passenger, she wearing a virtual reality headset so that the race can be broadcast to viewers at home. The race begins and becomes a furious all-out competition as the drivers try to eliminate each other and kill pedestrians. What they do not realise is that this year a group of revolutionaries is determined to stop the race.
---
Death Race 2000 (1975) was a surprise hit for B-budget producer Roger Corman. A satirical take on the bigger-budgeted Rollerball (1975), it imagined a future where contestants in a road race won points by running down pedestrians. The surprise about the film's success is that Corman never sequelised it, although he did produce several low-budget copies like Cannonball (1976) and Deathsport (1978). Twenty-three years after the original came out, it was remade by Paul W.S. Anderson as Death Race (2008), although there the original was changed into a standard action film with all the satiric elements excised. Anderson also oversaw three sequels to his film with Death Race 2 (2010), Death Race 3: Inferno (2012) and Death Race: Beyond Anarchy (2018).
With Death Race 2050, Roger Corman offers up a remake of the original. He rescues Death Race 2000 from the action films that Paul W.S. Anderson turned it into and returns to the satiric spirit of the original. In this case, he has become the first filmmaker to jump aboard what one predicts is going to be the vast industry of lampooning President Trump. Malcolm McDowell's sports an imitation of Trump's bouffed-up hair, which we see has become the in-style among the elites of the future. The country has been renamed the United Corporations of America. The various on-screen tickers for the state locations visited become the opportunity for snide digs.
It is hard to hate a film that throws off a sly in-joke like having Marci Miller and Folake Olowofoyeku wander into a Bechdel's Bar to have a conversation – after the notion of the Bechdel Test coined by Alison Bechdel about the measure of women's characterisations in a film being if two women can have a conversation among themselves that doesn't involve the men (which they naturally proceed to do).
Unfortunately, there is the rest of Death Race 2050. Roger Corman has simply tossed the property off to a wannabe director and an almost completely no-name cast to be made on the cheap in Argentina. And really cheap it looks at times. While the original Death Race 2000 had custom cars designed for the show, this looks as though it has simply had fibreglass appliances build to fit over standard cars – you can see the supposed armouring lift up with all the weight of cardboard when the gull-wing doors open and wobbling as the cars try to manoeuvre.
Nobody in the cast seems to be taking the show seriously and camps it up for the camera. The sole exception is Manu Bennett who plays the role of Frankenstein (one who notedly abandons his distinctive mask five minutes into the race) with a dour and humourless glower. The scenes with Marci Miller trying to seduce him have an embarrassing awfulness to them as though she were a strung-out airhead that someone had found on a beach and pressed into taking the part.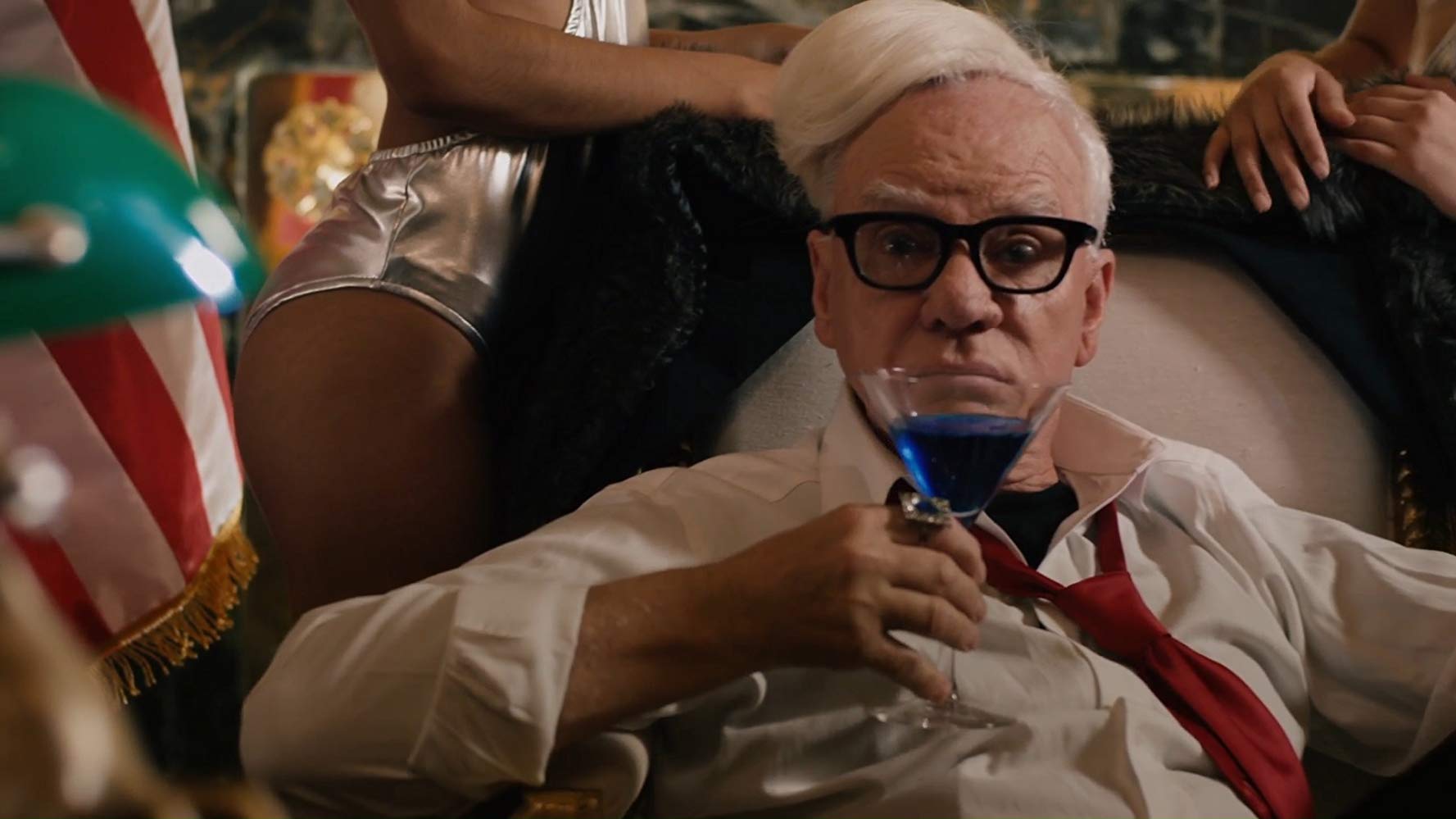 You get the impression that director G.J. Echternkamp was given two days to shoot and filmed every shot in a single take without any concern about whether the final product connected up smoothly. It is about as close to amateurism as it is possible to get. In fact, what we have feels exactly what would have happened if Roger Corman had made a bunch of sequels to Death Race 2000 and afforded them only Deathsport budgets.
G.J. Echternkamp had previously directed several documentaries and made the SF film Virtually Heroes (2013) about the lives of characters in a videogame. He subsequently went on to direct another sequel to a 1970s genre film with The Car: Road to Revenge (2019).
---
---