---
USA. 1965.
Crew
Director – Hugo Grimaldi, Screenplay – Arthur C. Pierce, Producers – Hugo Grimaldi & Arthur C. Pierce, Photography – Monroe Askins, Music Director – Gordon Zahler, Miniatures – Edward S. Art Studios, Special Effects Supervisor – Roger W. George. Production Company – Woolner Bros. Pictures Inc/Hugo Grimaldi Film.
Cast
George Nader (Glenn Martin), Richard Kiel (Dr. Kolos), George Macready (Professor Vaughn Dornheimer), Barbara Nicholas (Gale Wilson), Dolores Faith (Lisa Dornheimer), John Indrisano (Thor), Hugh Beaumont (Austin Welles), Richard Arlen (Lieutenant Shaw)
---
Plot
The alien Kolos arrives on Earth to prepare the way for an alien invasion. Posing as a scientist, Kolos contacts top cybernetic researcher Professor Vaughan Dornheimer and insists on showing him how to complete his work. Soon after, Glenn Martin, an agent from the National Intelligence Agency, investigates a puzzling series of incidents involving top scientists who break into their own facilities and steal supplies. Each of the scientists makes getaways during which they demonstrate unusual strength and are unaffected by bullets fired at them. The trail leads Glenn to Dornheimer's laboratory where he makes the realisation that Kolos has replaced Dornheimer with an android and that they are building an army of android duplicates to take over key positions. Discovered, Glenn is captured and an android replacement constructed to take his place.
---
The Human Duplicators was a B movie that has gained a bad movie reputation over the years. It was ridiculed on Mystery Science Theater 3000 (1988-99, 2017-8) if that can be considered any measure of a movie's lack of quality (this site does not recognise it as such).
The Human Duplicators is an alien invasion film, a genre that was popular in the previous decade. Far more substantially, it is also an android takeover film. It has a number of similarities with the alien body snatchers film, which had been all the rage a few years earlier – see the likes of Invaders from Mars (1953), It Came from Outer Space (1953) and Invasion of the Body Snatchers (1956). Where these involved alien invaders replacing people with lookalike copies, The Human Duplicators substitutes androids but is essentially the same sort of film. It was, as far as I am aware, the first film involving the theme of android takeover, presaging later efforts such as Scream and Scream Again (1970), The Stepford Wives (1975) and Futureworld (1976) – although the idea was played for comedy around the same time in Dr Goldfoot and the Bikini Machine (1965).
As the alien invader, the film stars a then unknown Richard Kiel, the 7'2″ actor who found a certain fame as the steel-toothed giant Jaws in the James Bond films The Spy Who Loved Me (1977) and Moonraker (1979). Around this point, Kiel was making ends meet in B movies and television bit parts – he had just appeared as the caveman in the Z-movie classic Eegah (1962). Here Kiel gives a very stilted performance where it is hard to tell if he is just a bad actor or that that is the way he has been told to play an alien. Lead actor George Nader had appeared in Robot Monster (1953) and a few films throughout the 1950s. He was a best friend (although not lover) of Rock Hudson but had his career torpedoed by the studios when it was found he was gay.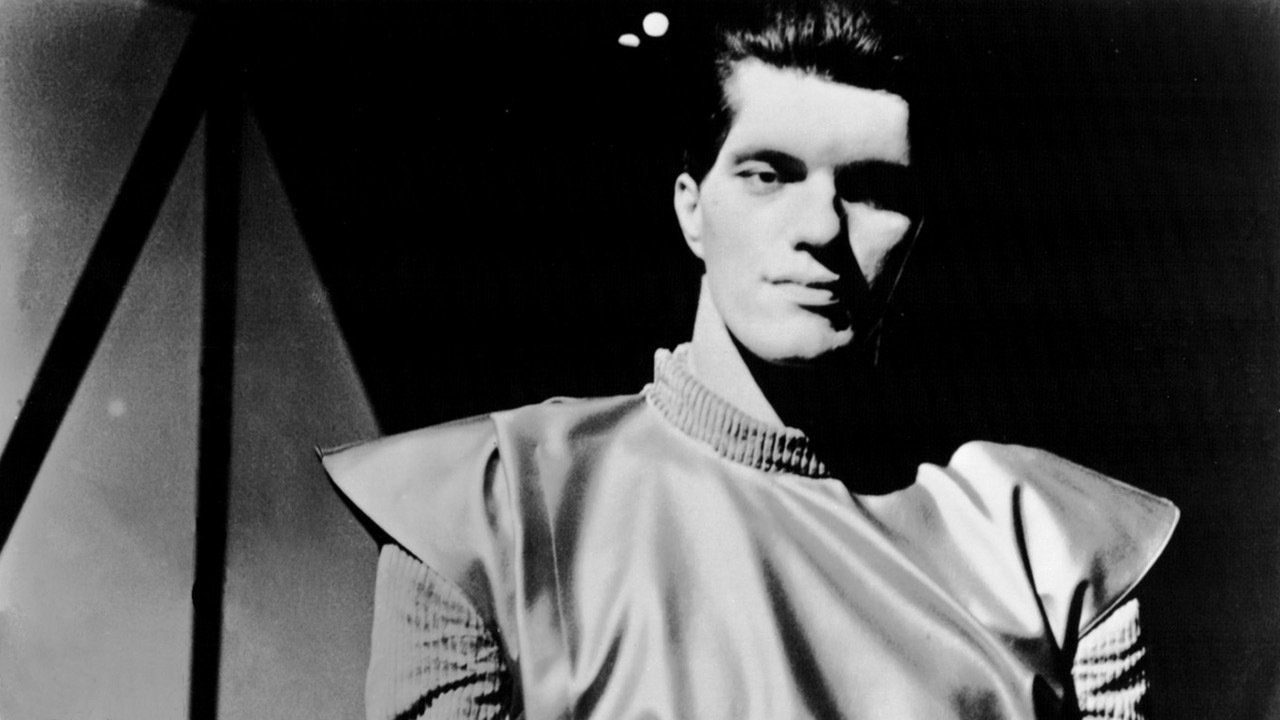 The Human Duplicators is not a very good film. Where the various alien body snatchers film mentioned above are classics because of their creation of a paranoid mood, this is dull and prosaic. Much of the film is centred around George Nader's government agent investigating what is happening. That and scenes where Nader and superior Hugh Beaumont sit around the office and make patronising wisecracks to busty secretary Barbara Nichols, followed by Nader going on a date with her. Unfortunately, it makes for a dull android takeover plot. Scream and Scream Again and The Stepford Wives, while not particularly standout films, absorbed one in the paranoid conspiratorial mood of what was happening.
You could contrast The Human Duplicators to the fine The Creation of the Humanoids (1962), which came out earlier and engaged in a sophisticated debate about the meaning of human and machine. By contrast to any of this, The Human Duplicators never rises above mad scientists in standard basement laboratories, a dogged detective and B movie aliens in silver jumpsuits. To its credit, there are not too many in the way of bad dialogue howlers or B movie moments, although it is amusing to see that the mind transference equipment is no more than a bubble hairdryer.
Director Hugo Grimaldi does not appear have ever made much else apart from directing one other science-fiction film Mutiny in Outer Space (1965). Co-producer and writer Arthur C. Pierce had a long resume of B and Z science-fiction during this era, having written the scripts for The Cosmic Man (1959), Terror in the Midnight Sun/Space Invasion from Lapland/Invasion of the Animal People (1959), Beyond the Time Barrier (1960), Cyborg 2087 (1966), Destination Inner Space (1966), Dimension 5 (1966), The Destructors (1968) and The Astral Factor (1978). He only directed one film with Women of the Prehistoric Planet (1966).
---
---