aka Real: A Perfect Day for Plesiosaur
(Riaru: Kanzen Naru Kubinagaryu no Hi)
---
Crew
Director – Kiyoshi Kurosawa, Screenplay – Kiyoshi Kurosawa, Kazumi Matsuzawa & Sachiko Tanaka, Based on the Novel by Rokoru Inui, Producer – Atsuyuki Shimoda, Photography – Akiko Ashizawa, Music – Kei Haneoka, Visual Effects – Imagica, Visual Effects Supervisor – Shuji Asano, Production Design – Takeshi Shimizu. Production Company – Toho/TBS Pictures.
Cast
Takeru Sato (Koichi Fujita), Haruka Ayase (Atsumi Kazu), Jo Odagiri (Sawano), Shota Sometani (Takagi), Kenta Hamano (Moroi)
---
Plot
Koichi Fujita agrees to undergo an experimental treatment. His girlfriend Atsumi Kazu lies in a coma after she tried to drown herself one year ago. Doctors have created a device that merges the dreams of the two and will allow Koichi to enter into Atsumi's mind and communicate with her. Inside the shared dream space, Koichi visits Atsumi in a simulation of their apartment but she ignores him and spends all her time drawing the uncompleted manga 'Roomi' that she was working on when she lapsed into her coma. She asks him to find the drawing of a plesiosaur that she made when they were children together as it is her most perfect artwork and hopes that in finding it she will regain her artistic ability. Koichi cannot remember the drawing and searches everywhere, even revisiting the island where they grew up. In doing so, he begins to realise that everything is not as it appears.
---
Japan's Kiyoshi Kurosawa emerged as a director in the 1970s but started to gain attention around 2000 for his weird and bafflingly unfathomable horror films. Kurosawa has made a number of genre films that include the haunted house film Sweet Home (1989); the psycho film Guard from the Underground (1992); Cure (1997) about a series of cryptic hypnotism murders; Serpent's Path (1997) and Eyes of the Spider (1998), a duo of studies in obsessive revenge; the medium thriller Seance (2000); the ghost story Pulse (2001) – his best known film that later underwent an English-language remake; Bright Future (2003), a strange film about two frustrated workers and jellyfish amok; Doppelganger (2003) about an overworked man being helped out by a mysterious double; the ghost story/mummy film Loft (2005); the ghost story Retribution (2006); the ghost story Daguerreotype (2016); and the alien invasion film Before We Vanish (2017) and its follow-up Foreboding (2017).
While almost all of Kiyoshi Kurosawa's other films fall into the horror genre, Real was his first venture into science-fiction. While both science-fiction and horror nominally fall under the same fantastic label, they present fundamental differences for Kurosawa. For one, his horror films are opaque and surrealist in nature – they are often a bunch of plotting staircases that lead nowhere and leave you baffled as to meanings. By contrast, science-fiction as a genre works with an implied explainability where everything is given a rational answer as opposed to being left unanswered. This, in seeming to gut the narrative framework that Kurosawa prefers, automatically makes for a less interesting film.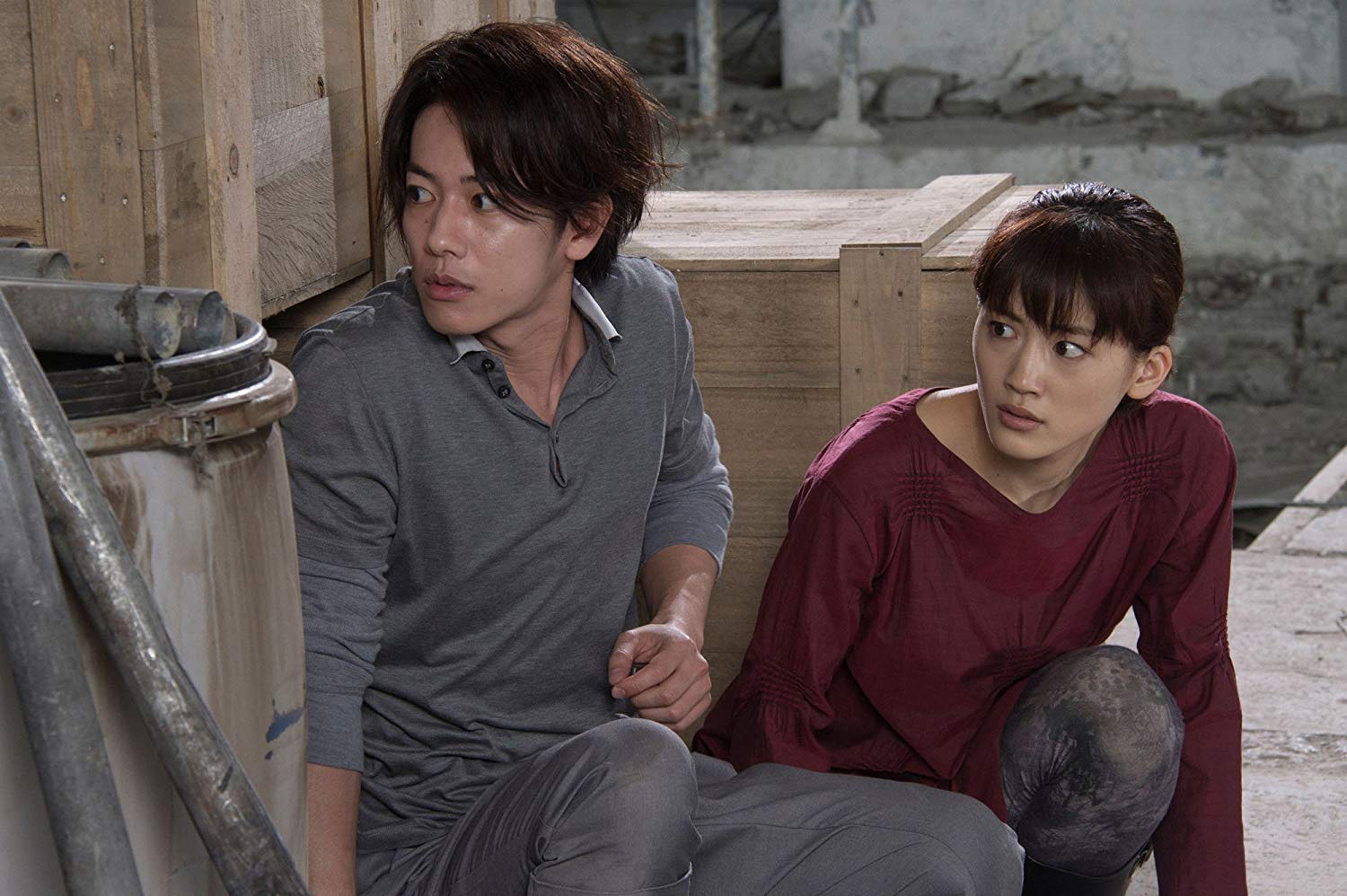 Real is a variant on the dreamscape film, which usually features a therapist or individual who has the ability to enter into another person's dreams. This was first put down in Dreamscape (1984) and there have been numerous variants on the basic idea since with the likes of The Cell (2000) and with other Japanese directors seeming fascinated with the idea in Shinya Tsukamoto's Nightmare Detective (2006) and the anime Paprika (2006). Of course, the film that almost certainly acted as influence with Real was the massive success of Christopher Nolan's Inception (2010). The premise of someone entering into the dreams of a person in a coma in an effort to bring them back to consciousness is very similar to the Lithuanian Vanishing Waves (2012) that came out just before Real did.
Kiyoshi Kurosawa creates one or two interesting sequences – I liked one scene where Haruka Ayase draws a picture of a handgun and is then able to pick it up and shoot the two editors, while back in the real world Takeru Sato finds that he is in the editorial office holding a gun and shoots the same two people only for this and the gun to be an illusion that ends with everyone turning and staring at him as he stands pointing his finger. There is the occasional ominousness as Takeru Sato finds the city outside the apartment dissolving into a mist or disintegrating. By and large though, Real is not terribly interesting. Kurosawa's directorial style seems flat – there is a dinosaur that appears near the end but the digital effects are nothing special. What also fails to work is the big twist reversal that comes in mid-film as to who is really in the coma – it makes our investment in the idea at the outset something that ends up being contrived and false.
---
---