(Yocho)
---
Crew
Director – Kiyoshi Kurosawa, Screenplay – Kiyoshi Kurosawa & Hiroshi Takahashi, Based on the Novel Before We Vanish by Tomohiro Maekawa, Producers – Takehiko Aoki, Yumi Arakawa & Nobuhiro Lizuka, Photography – Akiko Ashizawa, Music – Yusuke Hayashi, Production Design – Norifumi Ataka. Production Company – Wowow Films/Pony Canyon.
Cast
Kaho (Etsuko Yamagiwa), Masahiro Higashide (Dr Shiro Makabe), Shota Sometani (Tatsuo Yamagiwa), Eriko Nakamura (Yoko Saiki), Yukino Kishii (Miyuki Asakawa), Makoto Nakamura (Kasuya), Tetsuya Chiba (Tamotsu Asakawa)
---
Plot
Etsuko Yamagiwa is called to deal with her friend Miyuki Asakawa who is in a state of panic and fear at the sight of her father, believing there is a strange man in the house. Etsuko takes Miyuki to the hospital where the doctor's only explanation seems to be that she has lost the entire concept of family from her head. Etsuko also finds her husband Tatsuo, a porter at the hospital, acting strangely. Two weeks before, Tatsuo met Shiro Makabe, a new doctor at the hospital. After he shook Makabe's hand and felt intense pain, Makabe informed Tatsuo that he was making him his guide. Makabe has been taken over by an alien as part of a beachhead for an invasion. With Tatsuo as his guide, Makabe went about collecting concepts, taking them from people's heads by touching their foreheads. Tatsuo made a point of only leading Makabe to people he did not like but became horrified at seeing that Makabe would not stop when he was causing severe distress to victims. Etsuko determines to rescue her husband. However, every time Tatsuo makes an effort to get away from Makabe's thrall, this leaves him with intense pain in his arm.
---
Japan's Kiyoshi Kurosawa emerged as a director in the 1970s but started to gain attention around 2000 for his weird and bafflingly unfathomable horror films. Kurosawa has made quite a number of genre films that include the haunted house film Sweet Home (1989); the psycho film Guard from the Underground (1992); Cure (1997) about a series of cryptic hypnotism murders; Serpent's Path (1997) and Eyes of the Spider (1998), a duo of studies in obsessive revenge; the medium thriller Seance (2000); the ghost story Pulse (2001) that later underwent an English-language remake; Bright Future (2003), a strange film about two frustrated workers and jellyfish amok; Doppelganger (2003) about an overworked man being helped out by a mysterious double; the ghost story/mummy film Loft (2005); the ghost story Retribution (2006); the dreamscape film Real (2013); and the ghost story Daguerreotype (2016). Of more recent, Kurosawa has moved away from genre material to acclaimed mainstream dramas like Tokyo Sonata (2008), Journey to the Shore (2015), Creepy (2016) and To the Ends of the Earth (2019).
Before We Vanish (2017) was Kiyoshi Kurosawa's venture into the Alien Invasion Film, all conducted in a low key manner that eschewed big effects set-pieces. Foreboding was a sequel – or perhaps more correctly what is called a 'sidequel', a work that runs parallel to the events of the other film. Foreboding originally aired as a tv mini-series in five one-hour episodes on Japan's WOWOW network in September-October of 2017, appearing ten days after the Japanese theatrical release of Before We Vanish. One month later, Kurosawa released the same material edited down to a 140 minute film also titled Foreboding, which is the version reviewed here.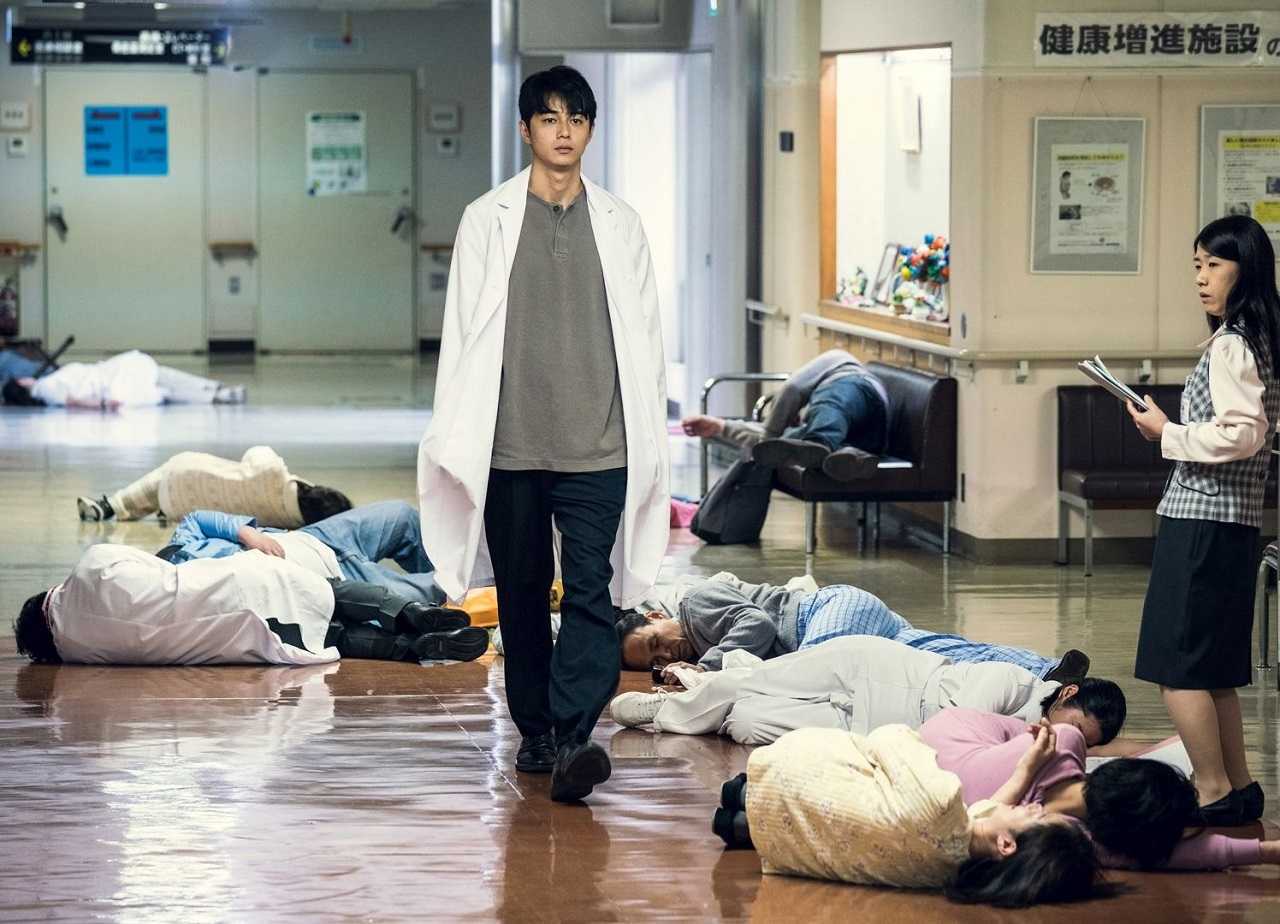 Before We Vanish introduced the memory snatching aliens. Foreboding essentially offers the same as the first films – it is likewise the story of a human who accompanies a memory-snatching alien – although in slightly different ways. Where the first film told two parallel stories, this tells a single story and takes the perspective of a woman who discovers her husband is in thrall to one of the aliens. Before We Vanish was a minimalist film made in very ordinary surroundings; Foreboding is not hugely different but feels a much more polished film.
One of the questions the first film left me with was what actually happened to people after the concepts are removed from their minds. This answers that question with an opening scene where Kaho has to deal with a friend (Yukino Kishii) whose concept of family has been removed, leaving her feeling panicked at seeing her father who is now a stranger to her or fearful when Kaho's husband returns home.
If anything, Foreboding allows Kurosawa to give more depth to the ideas he introduced in the first film. Masahiro Higashide gives a fine performance that is cold, alien and downright malevolent yet also one that can be calm and friendly (and equally seems to have no concept of honouring any agreement he makes). There are some great shots that Kurosawa sets up of Higashide walking through the ward of the hospital causing everyone around him to collapse unconscious.
---
Trailer here
---