---
USA. 1998.
Crew
Director – Penelope Spheeris, Screenplay – Greg Err & Craig Mazan, Producer – David Hoberman, Photography – Daryn Okada, Music – Yello, Music Supervisor – Stephen E. Smith, Visual Effects Supervisor – Brian Jennings, Special Effects Supervisor – F. Lee Stone, Production Design – Peter Jamison. Production Company – Mandeville Films/Gold-Miller.
Cast
Marlon Wayans (Darryl Witherspoon), David Spade (Scott Thorpe), Matthew Lillard (Tim LaFlour), Tamara Taylor (Janice Tyson), Rip Torn (Randall Tyson), Brad Dourif (Dr Thomas Weedon), Esther Scott (Denise Witherspoon), Kenya Moore (Lorraine), Richard McGonagle (Robert Bellweather)
---
Plot
Darryl Witherspoon is a poor Black economics student at Stratford University. He is desperately overworked trying to pay for tuition, as well as support his family. To get more money, he volunteers as a test subject for an experimental drug that heightens the senses. The heightened senses give him remarkable new abilities and an edge in gaining access to an elite fraternity that is determined to exclude him, as well as the opportunity to compete for a prestigious economics prize and win the girl of his dreams.
---
Penelope Spheeris is a director with a clear degree of talent. She has made shock sociological portraits like The Boys Next Door (1985) and various down-and-nasty documentaries such as her ongoing The Decline and Fall of Western Civilization series about the history of punk, the heavy metal documentary We Sold Our Souls for Rock'n'Roll (2001), and Thunder and Mud (1990) about female mud wrestlers. Ever since the cult hit of Wayne's World (1992), Spheeris has found herself pegged as a comedy director and has been given the helm of increasingly banal comedy vehicles like The Beverly Hillbillies (1993), The Little Rascals (1994), Black Sheep (1996) and this. Her one other genre film was the almost unclassifiable punk Western Dudes (1987).
Senseless has been construed as a starring vehicle for Marlon Wayans, the kid brother of Damon and Keenen Ivory Wayans. Marlon had appeared with his brothers on In Living Color (1990-4) and had minor parts in various films before obtaining the starring role in the flop The Sixth Man (1997). Senseless was the first time that someone had put together a starring comedy vehicle centred around Marlon.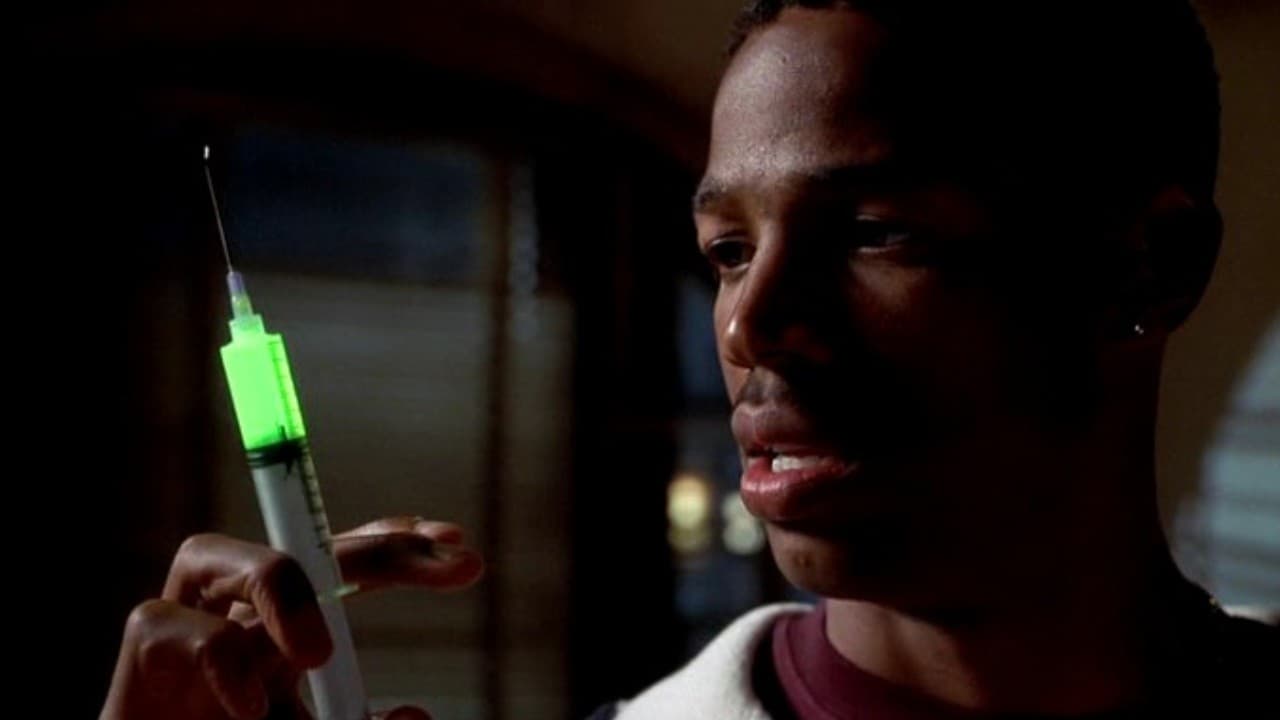 It is clear from what is on display here that Marlon is a talented comedic impressionist. He is a very amiable and energetic presence and seems to be spilling over with creative energy whenever he appears on screen. In fact, he comes off far better here than he does as the witless stoner in his brother Keenen's Scary Movie (2000) and sequel and his own written/starring vehicle A Haunted House (2013). (Spheeris also gets a highly amusing performance out of Matthew Lillard as a freaky Canadian, indeed this is one of the best roles one has seen Lillard in, and a wonderfully supercilious David Spade).
Alas, it is the vehicle itself that fails to support Marlon Wayans's creative energy. The heightened senses plot is an extraordinarily slight one. Spheeris tries hard but the gags descend to a lot of dumb, drawn-out yocks centred around Marlon's out-of-control senses – he not able to see and do anything as he is making out with Tamara Taylor, the idiocy at the basketball game, and so on and interminably on. Spheeris fails to do anything clever with any of the gags. It all climaxes on a pat little message about giving up drugs. There is a strange final gag concerning tv's The Jeffersons (1975-85).
---
---