---
Crew
Director – Drake Doremus, Screenplay – Rich Greenberg, Story – Drake Doremus & Rich Greenberg, Producers – Drake Doremus, Robert George, Michael Pruss & Kevin J. Walsh, Photography – John Guleserian, Music – Dan Romer, Visual Effects – Oblique FX, Special Effects – Intrigue FX (Supervisor – Louis Craig), Makeup Effects – Autonomous F/X Inc. (Supervisor – Jason Collins), Production Design – Katie Byron. Production Company – Scott Free.
Cast
Ewan McGregor (Cole Ainsley), Lea Seydoux (Zoe), Theo James (Ash), Rashida Jones (Emma), Miranda Otto (The Designer), Christina Aguilera (Jewels)
---
Plot
Zoe is an employee at Relationist Laboratories where designer Cole Ainsley is creating synthetic androids. Her job involves running a series of computer tests that help determine couples' compatibility. She has a crush on Cole but is surprised after she runs a test on the two of them and the result says that they have zero compatibility. Cole is then forced to inform Zoe that she is a synthetic. She persuades him to try engaging in a relationship anyway. They do up until Zoe is hit by a vehicle crossing the road. Cole's having to repair her causes his interest in the relationship to taper off. Afterwards, either of them remains empty in the absence of the other.
---
I first noticed Drake Doremus with his sixth film Equals (2015), a dystopian film where Nicholas Hoult and Kirsten Stewart find love in a tranquilised future where emotion is forbidden. I didn't think much of Equals – it seemed to do no more than shuffle around the cliches from other dystopian future films. Beyond that, Drake Doremus seems to have specialised in relationship dramas and comedies with the likes of Moonpie (2006), Spooner (2009), Douchebag (2010), Like Crazy (2011), Breathe In (2013), Newness (2017) and the subsequent Endings, Beginnings (2019).
The last few years have seen an upsurge in films about artificial intelligence and androids as fascination about the development of these in the real world takes off. These have included the fine likes of Her (2013), The Machine (2013), Automata (2014), Ex Machina (2015) and tv's Westworld (2016– ) and down the less enthusiastic end of the scale the likes of Transcendence (2014), Uncanny (2015), Chappie (2015), Tau (2018), After Yang (2021) and Finch (2021). We even had A.I. comedies with Jexi (2019), Superintelligence (2020) and BigBug (2022), as well as Automation (2019), Life Like (2019) and Outside the Wire (2021), which felt like they should have been comedies. Indeed, Ridley Scott's Scott Free production company, which co-produced Zoe, had previously ventured into the theme with Morgan (2016), not to mention the fact that Scott himself directed one of the defining works on the subject with Blade Runner (1982) and later made the tv series Raised By Wolves (2020- ) on the topic. (For a more detailed overview of the genre see Films About Artificial Intelligence).
Zoe held my interest as it started in. We are introduced to the company where Ewan McGregor creates synthetics and Lea Seydoux works as an employee before she undergoes the compatibility test only to be ruled out whereupon he is forced to reveal that she is a synthetic. This works fairly well and could well have been the basis of a strong science-fiction story that follows her as she comes to understand the true nature of her existence.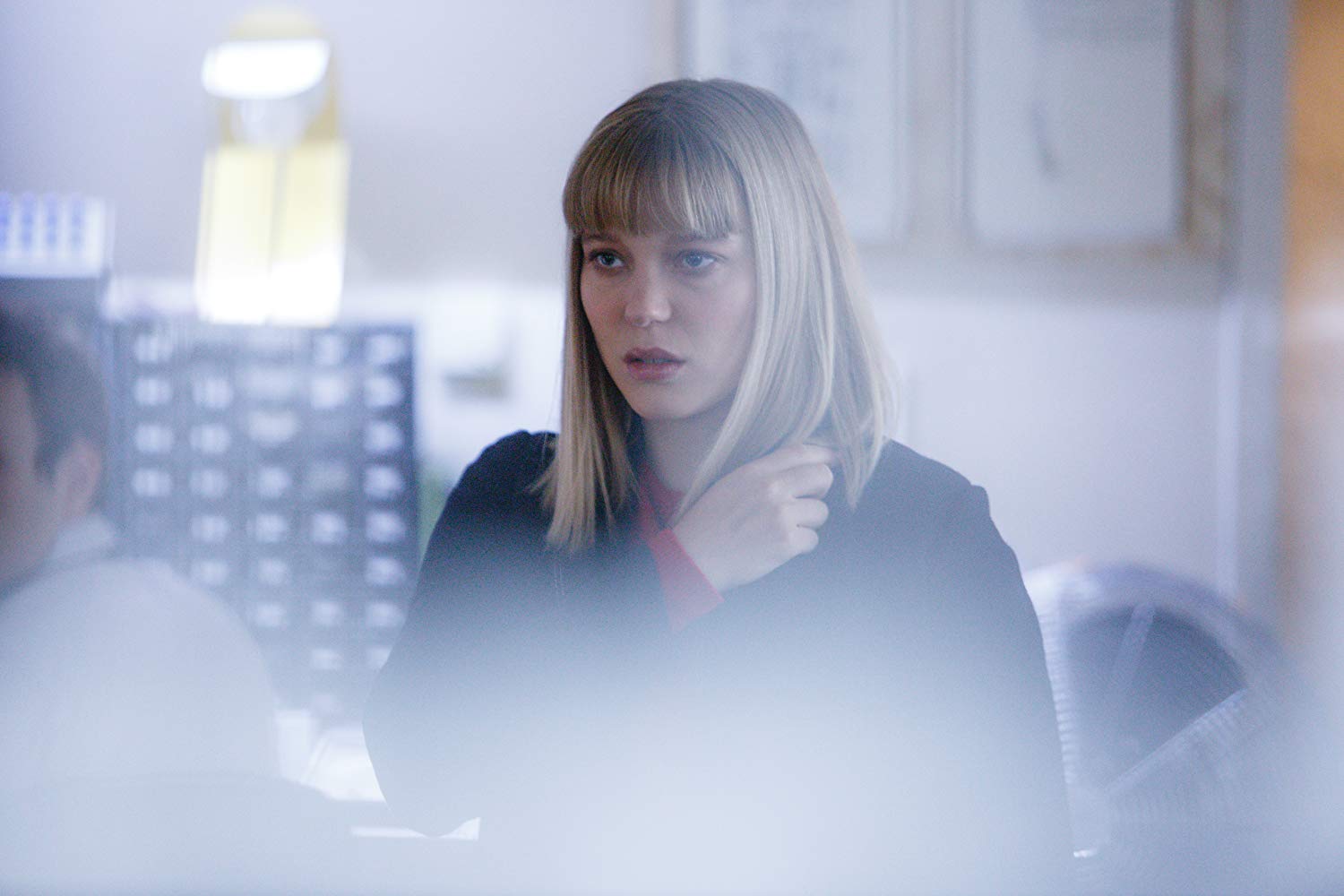 The problem I find with Drake Doremus in his two attempts so far to broach the science-fiction genre is that he is primarily a director who is interested in making relationship films – all of his films concern people getting together and connecting romantically – and that his ventures into science-fiction are merely about appropriating the tropes of a different genre to create another variant on these films. Unfortunately, it doesn't quite work that way – science-fiction is about the engagement with ideas and exploring what the world is about or how a technological advance changes society.
The most interesting aspects of the future – something the film does nothing whatsoever to populate or depict beyond this – is the advent of a drug that allows people to have the feeling of love for a few hours with a stranger (although eventually this seems to be there for is no other reason than for Doremus to add an oblique comment on the ephemerality of the Tinder hook-up culture).
All we have is a film about a romance between a creator and his machine and, despite Doremus's seriousness of approach, Zoe has no more depth in its treatment than frivolous previous efforts like The Perfect Woman (1949) and Electric Dreams (1984). Any deeper and more interesting discussions about Zoe – how her emotions might be created and how they would differ to regular human emotions (ie. are they responses to the real world or just files in her memory that she has learned to bring out in response to various situations?), her reaction to finding that she is a machine and having artificial memories, how she might perceive the world, indeed what the machine's creator might feel when it suddenly starts developing feelings for him – are all things that exist beyond the horizon of the script's purview.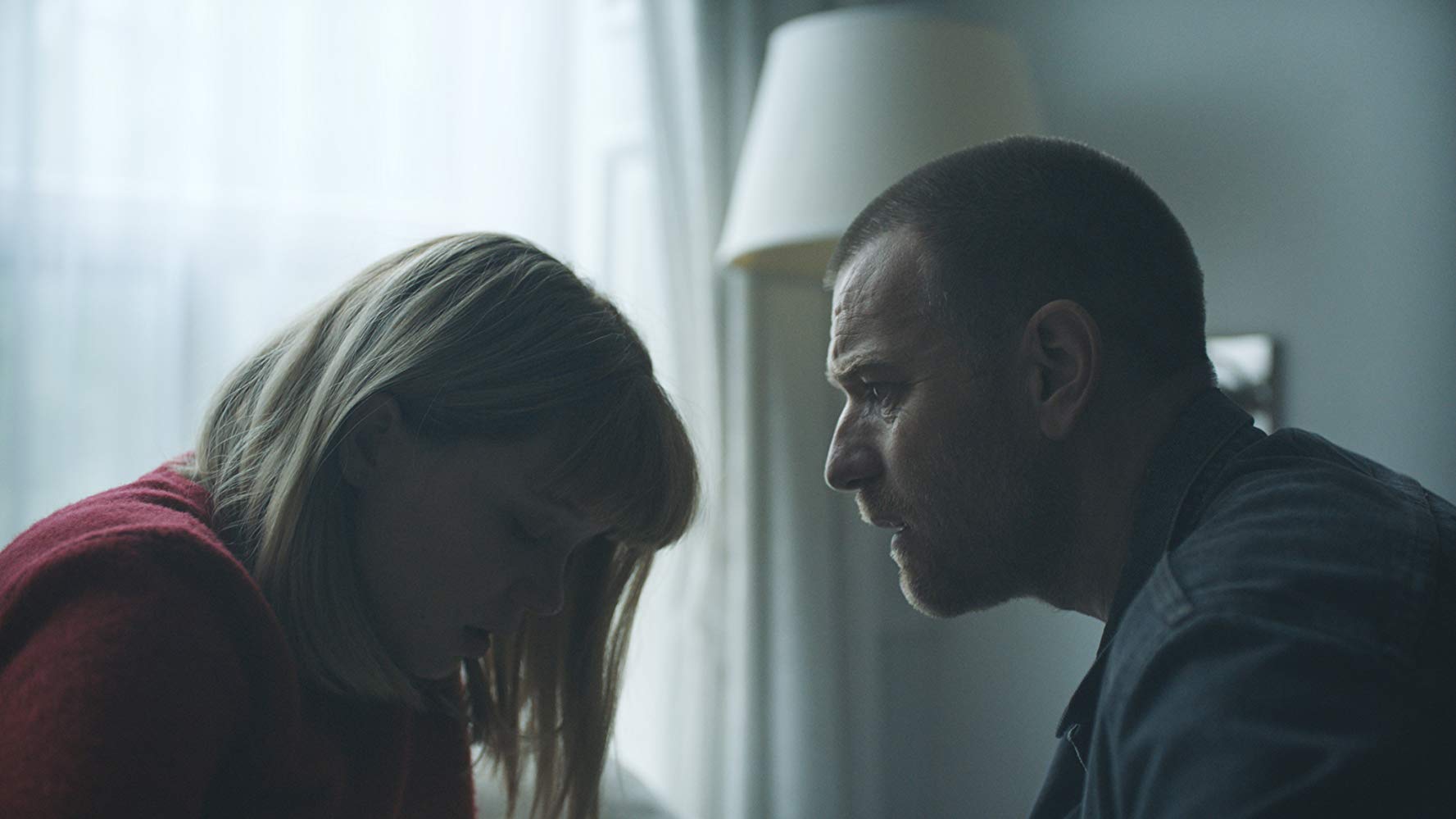 One of the big dramatic turns of the film is when Ewan McGregor has to repair her after an accident and then abruptly switches off and becomes disinterested in their relationship. Quite what made him switch off – was it being abruptly reminded that she was a machine? – is something the script doesn't even deign to explain.
Most of the film takes place in soft focus visuals and editing where it is evident that the cast have been encouraged to improvise interactions, the same way that Drake Doremus makes his other relationship dramas and the exact opposite of a way that a film about artificial intelligence should be. Perhaps the most absurd scene is the ending where Ewan McGregor and Lea Seydoux reconcile and she suddenly cries even though it had earlier been stated that she was built unable to produce tears. This is the absurdly humano-centric thinking that the discovery of emotions is something that allows a machine to spontaneously transcend its engineering limitations.
---
---