---
Crew
Director – Steve Barron, Screenplay – Steve Barron, Tom Benedek, Barry Berman & Sherry Mills, Based on the Novel by Carlo Collodi, Producers – Raju Patel & Jeffrey Snell, Photography – Juan Ruiz-Anchia, Music'– Rachel Portman, Visual Effects Supervisor – Angus Bischerton, Animatronics – The Henson Creature Workshop, Creature Supervisor – John Stephenson, Performance Supervisor – Mak Wilson, Special Effects Supervisor – Garth Inns, Production Design'– Allan Cameron. Production Company'– New Line Cinema/Savoy Pictures/The Kushner-Locke Co/Twin Continental Films/Pangaea Holdings.
Cast
Jonathan Taylor-Thomas (Pinocchio), Martin Landau (Gepetto), Udo Kier (Lorenzini), David Doyle (Voice of Pepe), Bebe Neuwirth (Fellnet), Rob Schneider (Volpe), Genevieve Bujold (Leona), Corey Carrier (Lampwick), Dawn French (Baker's Wife), Griff Rhys-Jones (Professori)
---
Plot
As a young man, the puppetmaker Gepetto is heartbroken when the woman he loves marries his brother instead of him. Forlorn, he carves their initials into a tree. 25 years later, now an old man, Gepetto is gathering wood in the forest when the same tree is struck by lightning and falls. He takes the piece of wood home and carves it into a puppet, which he names Pinocchio, and is startled when it comes to life. Pinocchio proceeds to wander through the town, causing mischief. With no way to pay for the damage caused, Gepetto is arrested. The rival puppetmaster Lorenzini agrees to pay for the damage but insists on being given custody of Pinocchio, which he then makes him the star of his show. Pinocchio flees from Lorenzini's cruelty. Joined by the talking cricket Pepe, he wanders out into the world through many adventures, seeking all the time a way that he can become a real boy.
---
It was Steven Spielberg who started off a fad for the remaking of Disney's animation back catalogue in live-action with his Peter Pan (1953) sequel Hook (1991). Disney jumped into the trend and conducted live-action remakes of The Jungle Book (1994), 101 Dalmatians (1996), Maleficent (2014), Cinderella (2015), The Jungle Book (2016), Pete's Dragon (2016), Beauty and the Beast (2017)Mary Poppins Returns (2018), Aladdin (2019), Dumbo (2019), Lady and the Tramp (2019) and The Lion King (2019), plus remakes of various live-action films such as That Darn Cat (1997), Flubber (1997), The Parent Trap (1998), Freaky Friday (2003), The Shaggy Dog (2006), Race to Witch Mountain (2009) and Tron Legacy (2010). Among these, The Adventures of Pinocchio was the first Disney remake that was not made by Disney themselves.
The idea of a live-action version of Pinocchio (1940) appears to have been a hot property around the same time. This version managed to narrowly beat out by another remake planned around the same time by Francis Ford Coppola. The Coppola Pinocchio sounded a bizarrely fascinating project – Coppola wanted to locate the story in Nazi-occupied France and would have played the part of Gepetto himself. The Coppola Pinocchio ended up in the headlines in 1995 when Coppola filed a lawsuit against Warner Brothers, claiming they had sabotaged the project and refused to allow him, despite an unsigned contract, to shop the project around to other studios. Coppola won an $80 million settlement (something that was nearly the proposed budget of the entire film) – but this was later thrown out on appeal.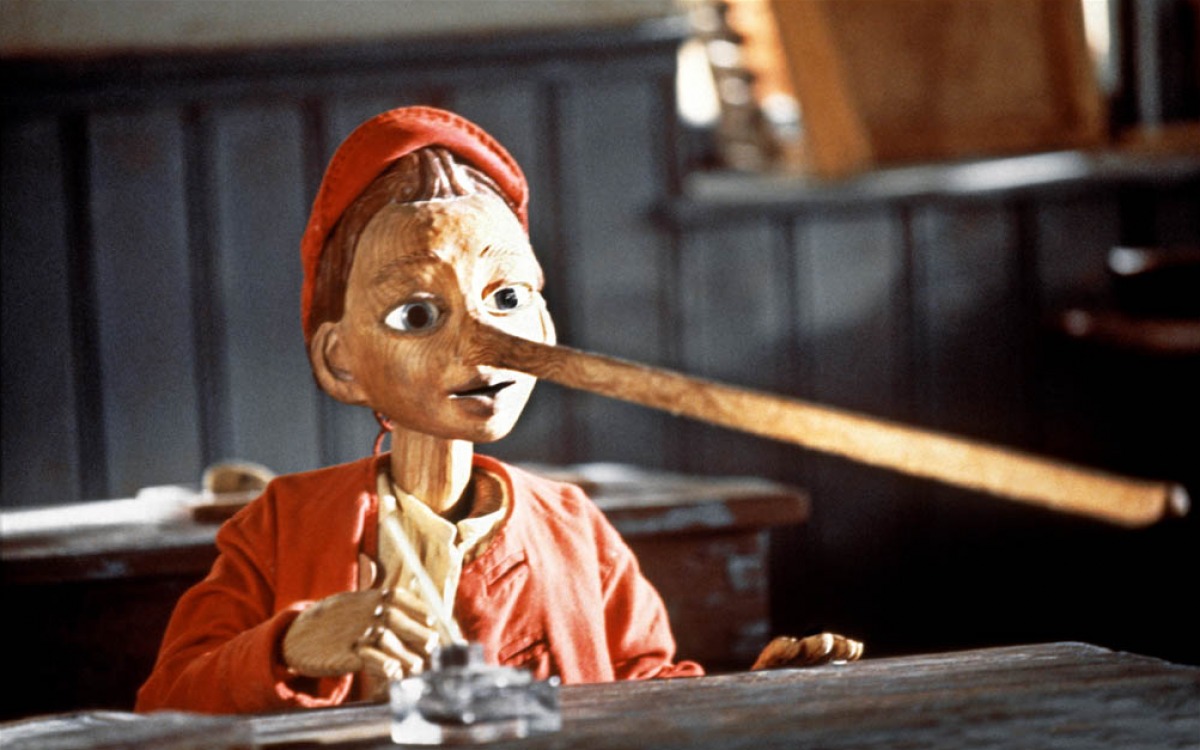 There is the sense that this version is attempting to take the story closer to the original 1881 Carlo Collodi book. Thus the film shoots period and travels on location in Yugoslavia to represent Mediaeval Italy. Out goes all the Disney-ifications that people have become used to – Jiminy Crickett now becomes Pepe the cricket; Monstro the whale becomes an anonymous sea-monster; and out altogether has gone the Blue Fairy (which was a creation of Disney). The original Carlos Collodi book was published as a series of self-contained stories and in following its structure, the film here tends to become somewhat episodic.
One did not expect that much of The Adventures of Pinocchio, but in fact it ends up pleasantly surprising. For the time the film was made, Pinocchio emerges as a convincing blend of CGI and puppet animatronics. This was prior to the advent of motion capture animation and The Adventures of Pinocchio was the first time that digital film technologies were asked to create the central character on screen. And they proved more than up to the task. Director Steve Barron captures a sense of magic in Pinocchio's child's eye innocent view of the world.
One is able to suspend their disbelief and accept Pinocchio as a living innocent character for the duration. On the other hand, the same cannot be said for Pepe the Cricket, of whom it is never less than evident that he is a CGI character. While David Doyle's voicing job is lively enough, the character's spouting of modern anachronisms takes it close to the genie character that ruined Disney's Aladdin (1992).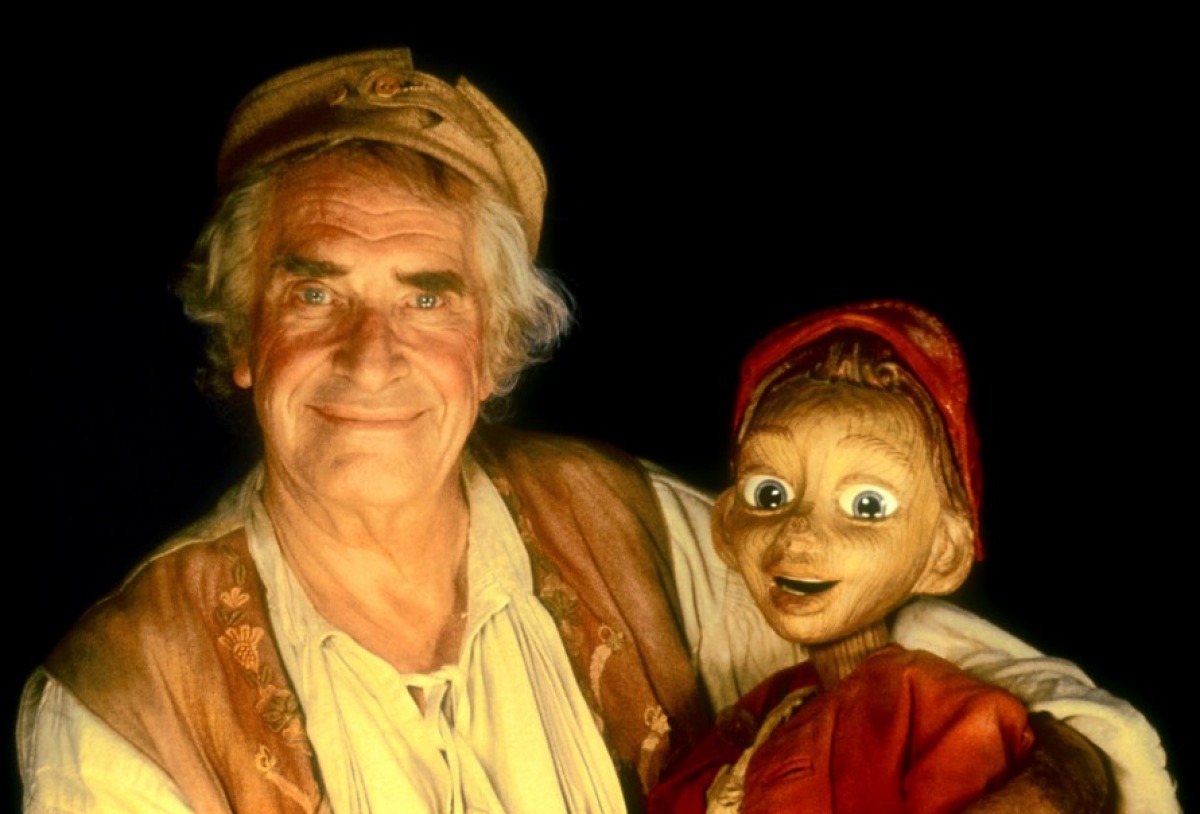 Martin Landau makes an effective Gepetto, although fails to demonstrate any of the acting stretches that have made him the darling of the awards crowds in recent years. Similarly, Bebe Neuwirth, a talented actress who is well due major recognition, is slinky but doesn't get to do much more than that. Genevieve Bujold presents an appealing solid-headed wisdom as the love interest.
Director Michael Anderson made a dreary sequel The New Adventures of Pinocchio (1999), which featured both Martin Landau and Udo Kier reprising their roles here.
Steve Barron is a director of some genre association. He also made the computer romance Electric Dreams (1984), Teenage Mutant Ninja Turtles (1990), Coneheads (1993), Rat (2000) about a man who turns into a rat and the superhero comedy Supervized (2019), as well as the Hallmark tv mini-series' Merlin (1998), Arabian Nights (2000) and Dreamkeeper (2003). Barron also founded Canada's Mainframe Entertainment, the world's first commercial computer animation company and the producers of tv series such as Reboot (1994-2001) and Beast Wars: Transformers (1996-9).
---
---