---
Crew
Director/Screenplay – Phil Joanou, Producers – Robert De Niro, Brad Epstein, Phil Joanou, Jane Rosenthal & Elie Samaha, Photography – Carolyn Chen, Music – George Fenton, Dave Lawson, Mr. Dan, Andrew Philpott & Toy, Visual Effects Supervisors – Kerry Colonna & Bill Kroyer, Visual Effects/Animation – Rhythm and Hues Studios, Production Design – Lisa Albin. Production Company – Tribeca Productions/Phoenician Films.
Cast
Steven Dorff (Jake Walsh), Judith Godreche (Stella), Kelly MacDonald (Pia), Lauren Holly (Claire), Jon Tenney (Kevin), Frank Vincent (Sal), Paul Guilfoyle (Andy), Hector Elizondo (The Studio Chairman), Bono (Himself), Zachary Tyler (Lukas), Bray Poor (Wyatt), Kathryn Herbe (Evan)
---
Plot
Having directed a series of acclaimed music videos for the rock group U2, Jake Walsh is handed his first film project. However, the pressure from the producers, who want to pump up the sex and violence and have the lead actress to go topless, creates much stress for him. Jake falls in love with the French model Stella after he thinks that she winked at him on stage and they then meet by accident at a cafe. At the same time as things on the film set bottom out, Stella departs for Paris. Heartbroken, Jake meets the Scottish singer Pia backstage at a U2 concert and on sudden inspiration decides to marry her that night.
---
Entropy is an interesting autobiographical project from director Phil Joanou. Joanou began directing with the obscure high school drama Three O'Clock High (1987) but gained attention with his music videos for the rock mega-group U2, starting from the point of their album The Joshua Tree (1987), a close relationship he continues to maintain with the group through to the present. Joanou made the cinematically-released U2: Rattle and Hum (1988), a chronicle of the group's making of the album of the same name and accompanying US tour, which is probably one of the best ever rock concert films. As a result of this, Joanou was granted a series of feature film projects – the Irish mobster film State of Grace (1990), the psycho-analysis thriller Final Analysis (1992) and Heaven's Prisoners (1996) – none of which were particular box-office successes – and subsequent to Entropy, the prison/sports film Gridiron Gang (2006) and the horror film The Veil (2016).
Entropy grew out of Joanou's dissatisfaction with the film industry and a piece of advice given to him by U2 lead singer Bono, as recreated in the film, that he make something more personal to him. Resultingly, Entropy is fairly much Phil Joanou's autobiography. There are many parallels between Joanou and the character of Steven Dorff's Jake – both have directed U2 rock videos; both have a brother-in-law who is a screenwriter – in real-life Scott Frank, who wrote Get Shorty (1995), Minority Report (2002) and other films; both had a French girlfriend named Stella; both on inspiration went to Las Vegas and married a singer (in Joanou's case Kate Hyman) a matter of hours after they met backstage after a U2 concert; in both cases, U2 played video footage from the wedding ceremony during a concert; while Joanou also reportedly once punched out a producer.
The autobiographical nature of Entropy leads to much fascinated speculation after seeing it – upon which of his films was it that Joanou punched out a producer? In that two of Joanou's films up to this point have had their leading ladies go topless – Kim Basinger in Final Analysis, Teri Hatcher in Heaven's Prisoners – which of the actresses was it that gave Joanou a Polaroid of her breasts and demanded a million dollars? Expectedly, in making such a film about the industry, Joanou found some difficulty in obtaining financing – finally doing so through Robert De Niro's Tribeca Productions – although even then Entropy did not receive a major release but instead played around the festival and arthouse circuit.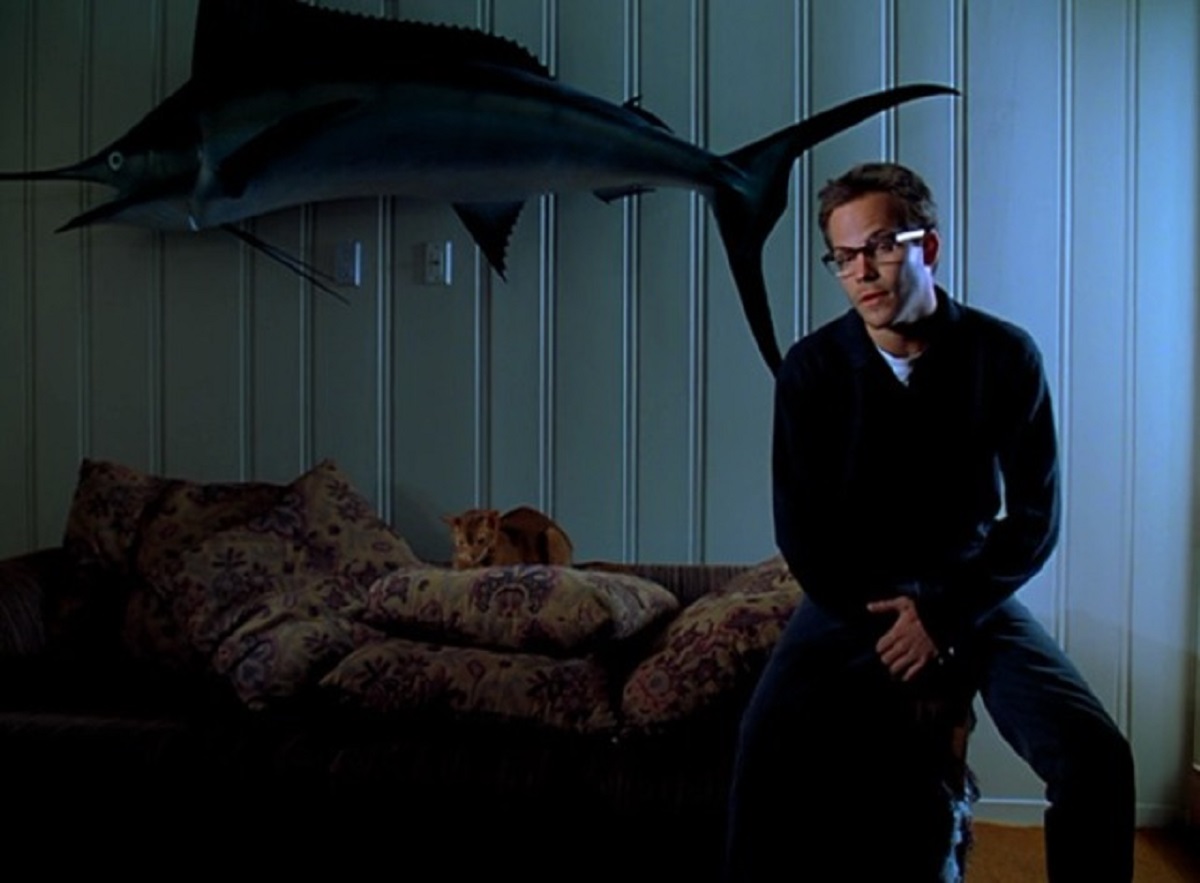 Phil Joanou is a fine stylist in all his films and expectedly Entropy is made with a slick visual cool. On the other hand, Entropy doesn't fully work. It may be a rule of thumb in writing classes that straight autobiographical material does not always make for something that works dramatically. While Joanou has clearly changed and condensed many things, he has still adhered sufficiently to autobiographical incidents and these do not always work as well as they would in a purely fictional film. Case in point being the making of the film within the film. The way that Entropy starts out with Mafia hoods – indeed, Frank Vincent later went onto play a Mafioso in tv's The Sopranos (1999-2007) – nightmarish interference, budget cuts and so on, one sits back expecting the film to emerge as a dark Hollywood comedy along the lines of Barton Fink (1991) or Swimming with Sharks (1994).
Alas, Joanou never lets these elements play themselves out dramatically – Steven Dorff is never destroyed by his producers, nor does he ever get comeuppance – and the whole subplot about the troubles on the set of the film falls by the wayside and is forgotten as the story of Jake's personal life takes over. A straight work of fiction would have surely stayed in there and concentrated on putting twists on the situation.
The romance with Stella feels like it has this problem even more so – she suddenly gets up and leaves Jake, his marriage to Kelly MacDonald's Pia takes over and Stella is largely sidelined and we never find out why it was that she left in the first place. In the dialogue that Joanou puts in the mouth of Steven Dorff's Jake, there is much self-loathing and a number of remonstrations upon Jake's part as to "How could it come to this?" Yet for all that – it is hard to tell if this is a fault of Joanou's writing or of Steven Dorff's performance – there seems little of the feeling that life is going out of control present in the character throughout the film.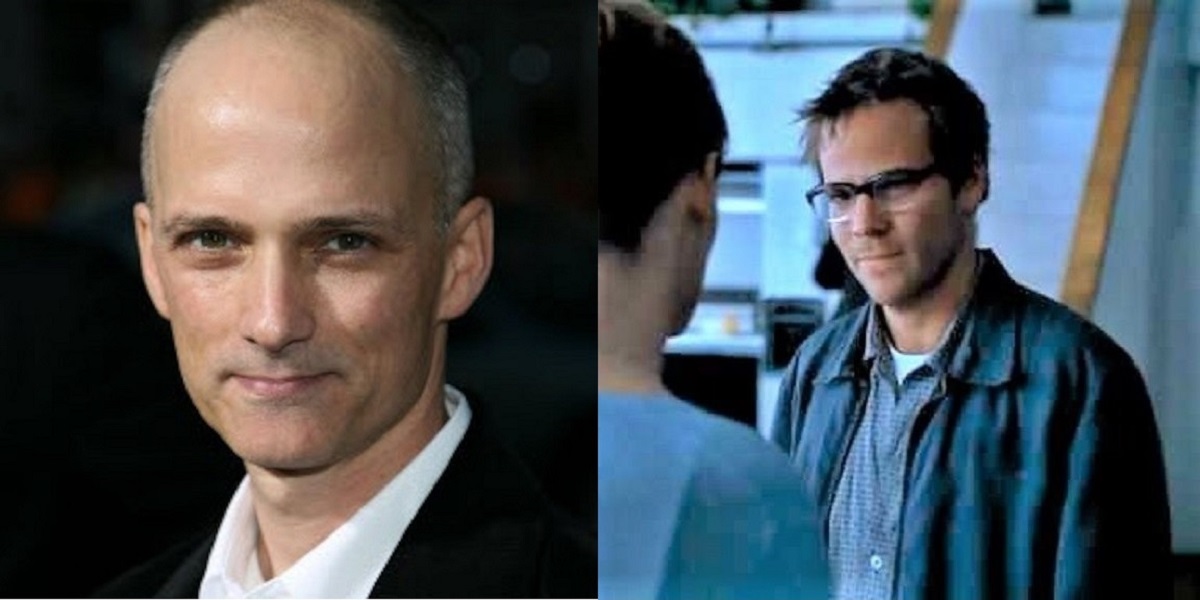 Even though he is telling his own life story, one feels that Joanou stands at a little too much of an emotional distance from his character – perhaps he just did not want to allow himself to appear too emotionally naked on screen. Certainly, the end that Joanou brings the film to where Steven Dorff turns and addresses the screen, telling us he made the film because of Stella, where one sees Jake's voice in effect blending into Joanou's own, one can see that Joanou still holds her in his heart.
The other complaint might be that the title 'entropy' appears to have no meaning in the film. Entropy is a term taken from physics, which describes the tendency of all energy in a closed thermodynamic system (ie. the universe) to move from a highly organised to a disorganised and inert state – ie. of things to wear out and run down, of fires to burn out etc – but to never travel the other way – things to regenerate, ashes to burst back into unburned logs. Quite what it means in the film is anybody's guess – if anything, with Jake's frequent remonstrations on how his life is running out of control, the appropriate metaphor from physics would be acceleration not entropy.
Entropy is included here for a very minor degree of fantasy content – Jake's Siamese cat at one point starts smoking a cigarette and giving him romantic advice, while throughout U2's Bono takes on the role of almost being a guardian angel and is granted seemingly miraculous powers.
---
---