---
Crew
Director – Michael Sucsy, Screenplay – Jesse Andrews, Based on the Novel by David Levithan, Producers – Anthony Bregman, Peter Cron, Christian Grass & Paul Trijbits, Photography – Rogier Stoffers, Music – Elliott Wheeler, Visual Effects – Mavericks VFX (Supervisor – Brendan Taylor), Special Effects Supervisor – Duncan Orthner, Production Design – Matthew Davies. Production Company – Likely Story/Filmwave/Silver Reel Pictures.
Cast
Angourie Rice (Rhiannon/A), Justice Smith (Justin Ross/A), Owen Teague (Alexander/A), Maria Bello (Lindsey), Debby Ryan (Jolene), Michael Cram (Nick), Lucas Jade Zumann (Nathan/A), Sean Jones (George/A), Katie Douglas (Megan/A), Jacob Batalon (James/A), Colin Ford (Xavier/A), Jake Sim (Michael/A), Jeni Ross (Jeni/A), Ian Alexander (Vic/A), Nicole Law (Kelsea/A), Amanda Arcuri (Rebecca)
---
Plot
Teenager Rhiannon suggests that she and her boyfriend Justin bunk school. The two have an amazing day but the next day Justin can remember nothing about it. Two days later, Rhiannon connects with another guy Nathan at a party, much to the ire of Justin. Nathan is afterwards reported as having no memory of the day and claims he was possessed by demons. Rhiannon is then approached by Megan who tells her that her name is A and she/he wakes up every day in a different body always of someone of the same age. She/he has no control over whose body it is and this lasts until midnight. Rhiannon has difficult believing this even when A can repeat all of the details of their meetings when A was in the bodies of Justin and Nathan. She continues to meet up with A and comes to believe what A is saying is true. Their connection blossoms into an attraction, even though Rhiannon is technically meeting up with a different body each day. This causes problems as she tries to keep A a secret and in ignoring her friends to arrange life around meetings with A.
---
Every Day is an adaptation of a 2012 novel by US Young Adult writer David Levithan. Levithan first appeared with the gay YA work Boy Meets Boy (2003) and has produced a number of other works since. Several of his books have been adapted to films with Nick and Norah's Infinite Playlist (2006) and Naomi and Ely's No Kiss List (2018). The book was a best seller and Levithan published two follow-ups Another Day (2015) and Someday (2018).
The film version comes from Michael Sucsy who had previously made Grey Gardens (2009) and the romantic film The Vow (2012). The screenplay comes from Jesse Anders who wrote the novel Me and Earl and the Dying Girl (2012) and subsequent film version. Every Day received a theatrical US release after delays but did negligible business earning a mere $6 million.
I have to admit to a certain bias when it came to sitting down to watch Every Day. The strike the film has against it is the Young Adult genre, which has inflicted on us the Twilight sequels and the dreadful Divergent and Maze Runner sequels, among a host of others. I was expecting a work that comes out maybe somewhere like Before I Fall (2017). I have to say I ended up being enormously surprised.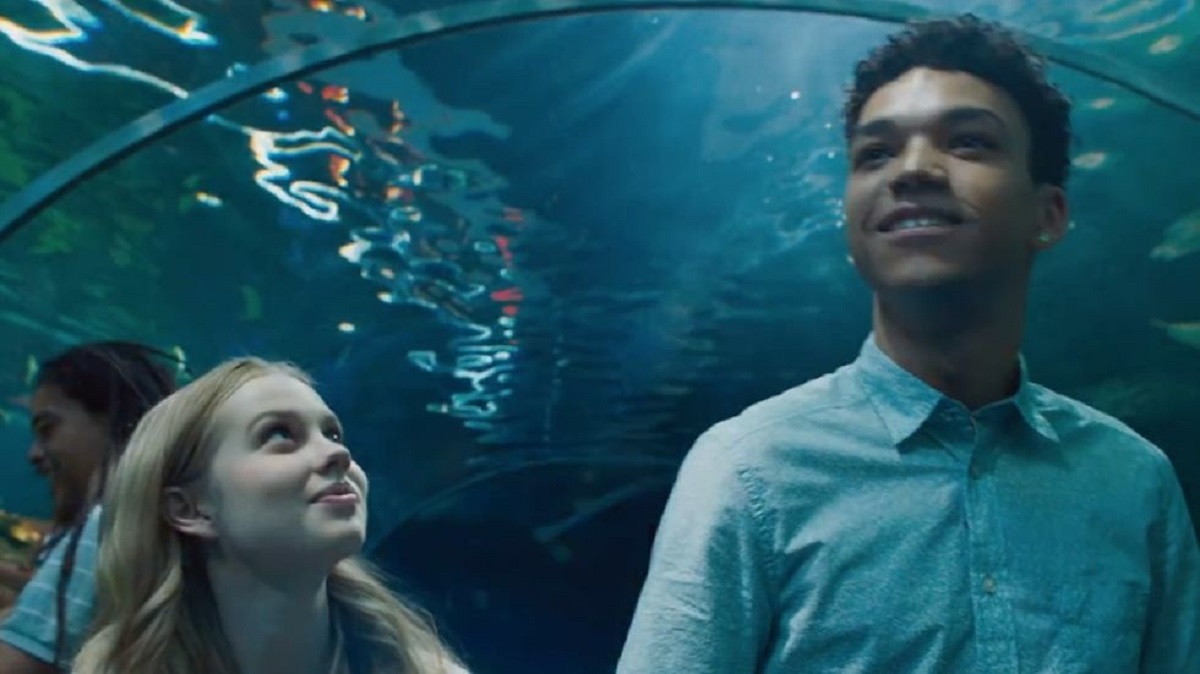 It may well be that with Every Day being placed in the YA ghetto, everybody else overlooked it. I was quite overwhelmed by what an original idea the film has and moreover the film conveying it without watering down or compromising it in any way, It is a film that deserved far more attention than it received. For one, it has one of the most original fantasy premises I have ever seen – a romance between a girl and a being that wakes up inhabiting a different body every day. I can honestly say I have never come across any other work that approaches this in the slightest. [That said, a few months later we had the equally good Lifechanger (2018), which had a surprisingly similar plot, albeit from a horror perspective, about an entity passing through a variety of bodies to get back to the girl it loves].
The story is developed with considerable originality and some unique twists. It is fascinating seeing the permutations that is put on the premise – where A has to has to sneak away to meet Rhiannon because the body they are in is someone home-schooled, of the religious teen who believes he was demonically possessed, to Rhiannon being left alone one day due to the fact that A woke up in a body that is undergoing surgery, even having A wake up in Rhiannon's own body. Everyone plays well and there seems remarkable consistency between the different actors playing A, while Michael Sucsy and Jesse Williams demonstrate great sensitivity to the material.
It is a story that absorbs you as much by the unfoldings of its highly original central idea as by the emotions engendered – it is one film where you actually feel the whole way through as Angourie Rice is attracted and starts to fall for A. The premise is given fascinating twists in the latter half as Rhiannon pushes A to stay awake in a body beyond midnight and especially the touching scenes where A is incarnated in the body of a suicidal girl and decides to stay and save her life.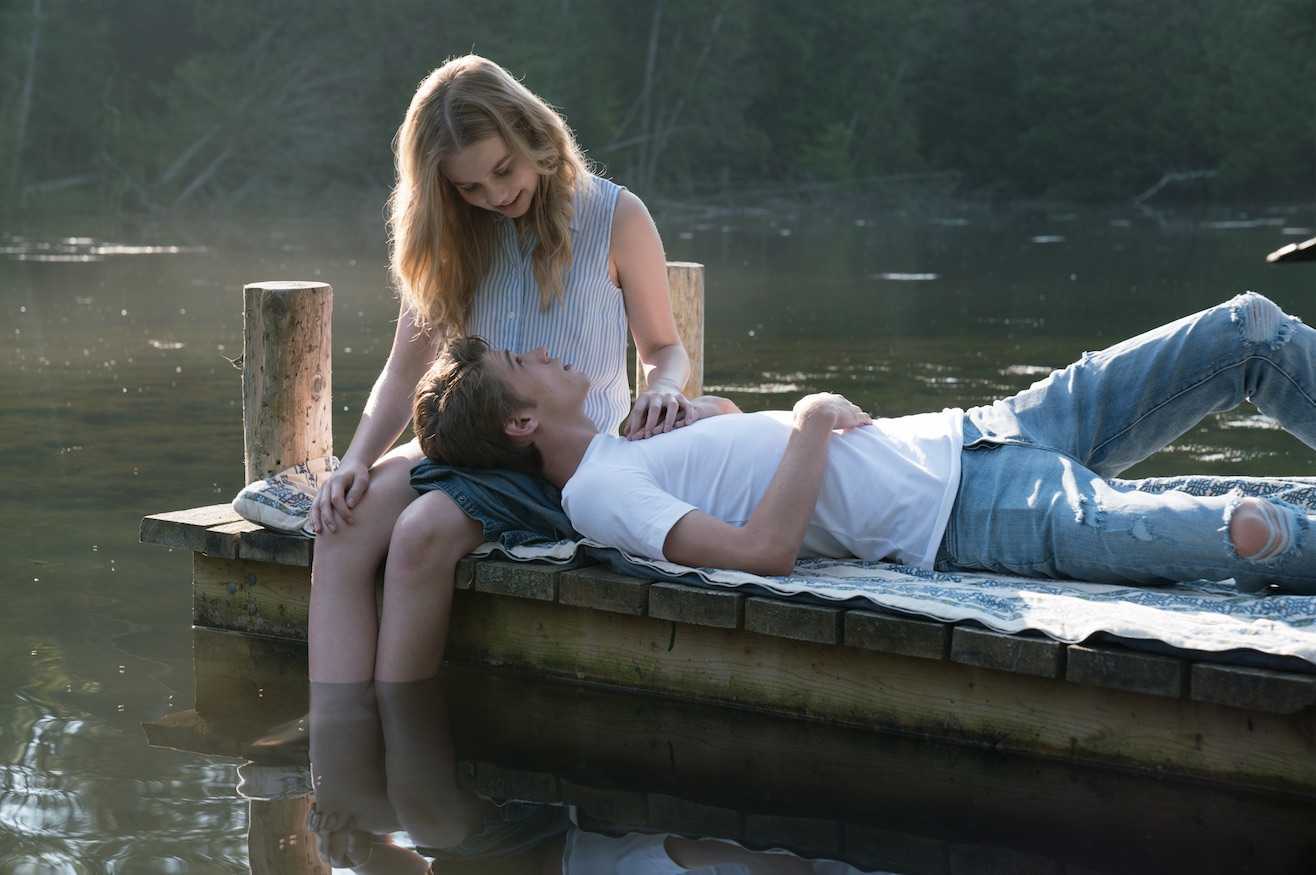 The film reaches a very nice and perfectly logical ending that does not cheat on the premise in any way – having A finally confront the morality of possessing someone's body every day (something that has been lurking but it feels like the film has been too nice to ever confront) and painting a picture of the lonely life that this would mean for Rhiannon, before finding the right guy for her in being able to show her inside the sensitivity of the best friend under her nose.
David Levithan is a writer who has never been afraid of issues of sexuality – his debut YA novel addressed teenage gay sexuality, for instance. If anything, Every Day reads as a coded attempt to come out and argue for polyamory – the idea of Angourie Rice falling in love with a different person every day. The film never quite gets as daring as it suggests it could be in this regard – although A turns up in various girls bodies, Anogurie only sleeps with male bodies and all mention of same-sex attraction has been excised with the exception of one scene where she kisses a girl.
(Winner in this site's Top 10 Films of 2018 list. Winner for Best Adapted Screenplay at this site's Best of 2018 Awards).
---
---