---
USA. 1942.
Crew
Director – Raoul Walsh, Screenplay – Sam Hellman & James V. Kern, Based on an Idea by Aubrey Wisberg, Producer – Mark Hellinger, Photography (b&w) – Sid Hickox, Music – Franz Waxman, Musical Director – Leo F. Forbstein, Orchestral Arrangements – Leonid Raab, Makeup – Perc Westmore, Art Direction – Hugh Reticker. Production Company – Warner Bros/First National.
Cast
Jack Benny (Nathaniel), Alexis Smith (Elizabeth), Reginald Gardiner (Archie Dexter), Allyn Joslyn (Cicero), John Alexander (Doremus), Guy Kibbee (The Chief), Dolores Moran (Fran Blackstone), Franklin Pangborn (Sloane)
---
Plot
Nathaniel, a trumpeter in the heavenly choir, is assigned to go down to New York City and blow the Last Trumpet that will end the world at exactly midnight. Instead, Nathaniel is drawn into helping the disconsolate Fran. Through a series of mishaps, he ends up missing the time. Next, he is distracted by two fallen angels, his predecessors who became tempted by the ways of life on Earth, and ends up losing the trumpet due to their scheming. As he makes every effort to regain the trumpet, they do everything they can to stop him.
---
Amid the host of 1940s light afterlife fantasies – the likes of Here Comes Mr Jordan (1941), A Guy Named Joe (1943), The Ghost and Mrs Muir (1947) and so on – The Horn Blows at Midnight is a genuine oddity. While these others were offering up earnest, heartfelt assurances of the afterlife for wartime audiences, The Horn Blows at Midnight treats none of this seriously. Contrarily it has a story that asks us to cheer on the angelic hero as he goes about trying to complete his mission of sounding the trumpet that signals the end of the world!!!
The Horn Blows at Midnight is a rather enjoyable screwball comedy. It draws somewhat on the era's popularity of radio – and indeed stars popular radio comic Jack Benny. It is filled with marvellously nutty, madcap little scenes – Benny eating mixed versions of every food in a restaurant; Dolores Moran chasing him around a hotel room trying to get the trumpet; the two fallen angels and their attacks of hysterics every half-hour as punishment for their fall from grace; and a whacked-out climax with all the principals hanging from the rooftop from each other's feet and Jack Benny being dunked in a giant mechanised prop jug pouring a cup of coffee on a billboard. The film eventually arrives at an irritating "It's all a dream" ending that cops out on the potential of Earth's imminent destruction.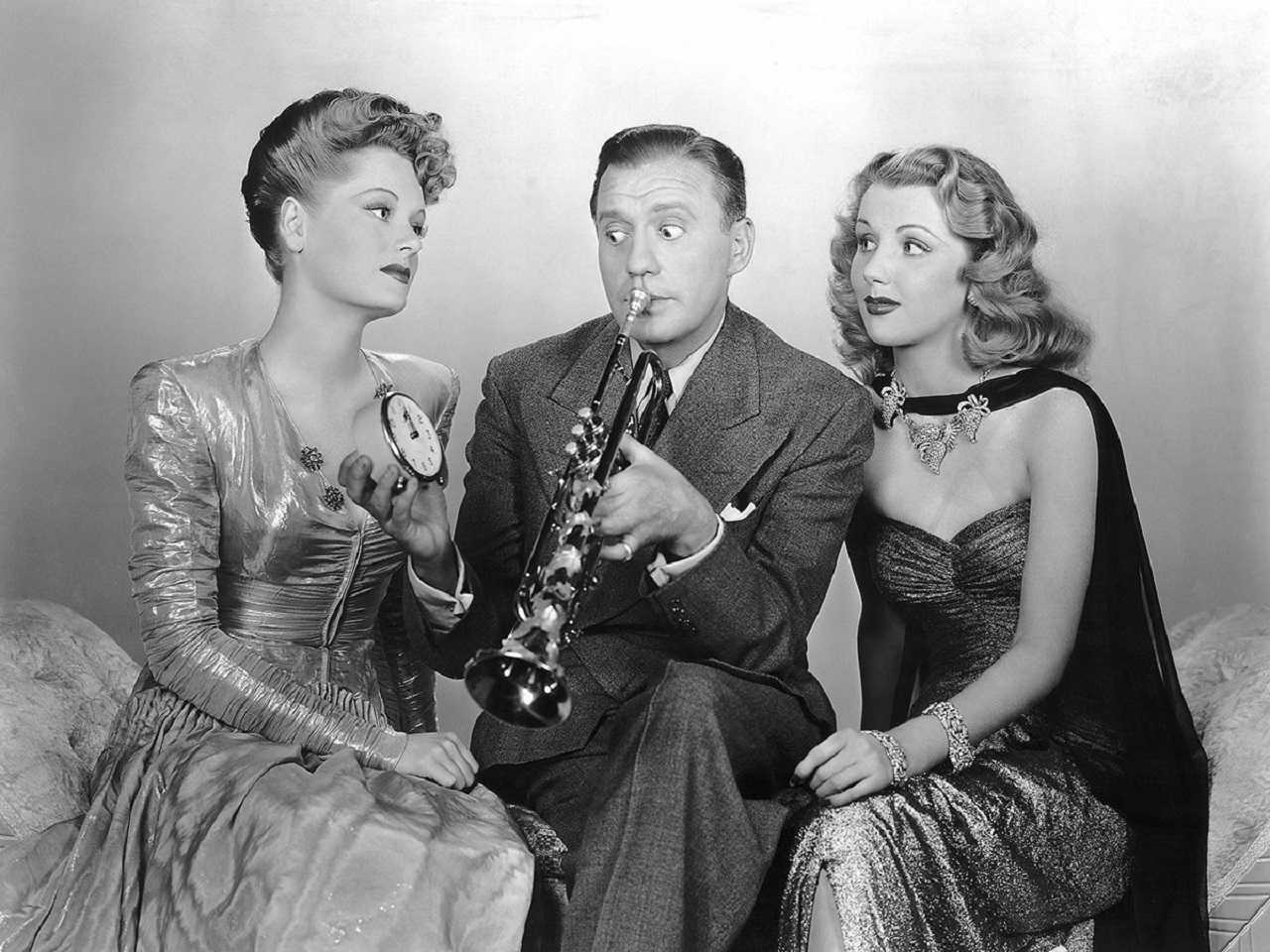 Over and above the other afterlife fantasies of the era, it also offers up amazingly fantastic vistas of the afterlife, including orchestras of the thousands playing in the clouds and elevators descending from Heaven to Earth. Jack Benny hated the film and for years afterwards would keep making derogatory references to it in his act, but for all that The Horn Blows at Midnight is likeably appealing.
Raoul Walsh (1887-1980) was a director and actor since the silent era who had started work with D.W. Griffith. He directed classics such as The Public Enemy (1931), They Drive By Night (1940), Gentleman Jim (1942) and Captain Horatio Hornblower R.N. (1951), among many others, including The Big Trail (1933), John Wayne's first leading role. His one other genre film was the silent Douglas Fairbanks version of The Thief of Bagdad (1924).
---
Trailer here
---