---
USA. 2014.
Crew
Director/Screenplay – Dean DeBlois, Based on the How to Train Your Dragon Books by Cressida Crowell, Producer – Bonnie Arnold, Music – John Powell, Visual Effects Supervisor – Dave Walvoord. Production Company – DreamWorks Animation SKG.
Voices
Jay Baruchel (Hiccup), Cate Blanchett (Valka), Gerard Butler (Stoick), America Ferrera (Astrid), Craig Ferguson (Gobber), Jonah Hill (Snotlout), Christopher Mintz-Plasse (Fishlegs), T.J. Miller (Tuffnut), Kristen Wiig (Tuffnut), Djimon Hounsou (Drago Bloodfist), Kit Harington (Eret), Kieron Elliott (Hoark)
---
Plot
The people of Berk have come to embrace the dragons and live in harmony with them. Hiccup seeks to avoid his father's attempts to make him the chief in heir and instead wants to explore the wider world and chart new species of dragon. In doing so, he comes up against Gobber who is capturing dragons for the dragon army of the fearsome Drago Bloodfist. In the midst of this, Hiccup meets his own mother Valka who left the village long ago. However, the army of Drago comes, determined to capture the Alpha dragon that makes all the other dragons, including Toothless, subject to its control.
---
How to Train Your Dragon (2010) was one of the biggest successes for DreamWorks Animation SKG, the most notable company to give Pixar a run for their money in the animation stakes in the last decade. Based on a series of books by Cressida Crowell, and co-directed by the duo of Dean De Blois and Chris Sanders who had previously made Disney's Lilo & Stitch (2002), it received the greatest critical acclaim of any DreamWorks film of recent. My own response was more ho-hum – it was amiable but hardly world shattering among the onslaught of formula animated family entertainment. With Chris Sanders having headed off to co-direct DreamWorks' rather appealing prehistoric comedy The Croods (2013), this sequel is solo written and directed by Dean DeBlois.
I really don't like the juggernaut the animated family film has become since the mid-2000s. With so many companies competing for the family dollar – Pixar, Disney, DreamWorks, Blue Sky, Illumination – the box-office has become overcrowded. More to the point, the films have been reduced to the increasingly formulaic – easy identification figures; lots of hip pop culture jokes; much whizz-bang 3D eye candy; everything played to a simplistic and amiable formula. The goldmine to be found amongst these animated films is a hit that can become a franchise for the studio. DreamWorks has had some success with this when it comes to their Shrek, Madagascar and Kung Fu Panda films. Of course, this has also meant that the films become even more simplistic and repetitive where characters become trapped in plots that shuffle them through near-identical adventures with little variation.
How to Train Your Dragon 2 had me in two divided minds the entire way through. One way going "wow, this is really pretty … that looks amazing … that was an exhilarating sequence" while the other side of me was going "this is processed DreamWorks franchise formula." The film wows you with its opening featuring dozens of dragons and their riders swooping and diving through the air in what seems like a variation on a game of quidditch that involves potting sheep into holes. It is a scene where Dean DeBlois seems determined to use the 3D animation camera for all it is worth in the sheer giddiness of the action. A few scenes later, we have Hiccup going skydiving through the clouds, a scene where DeBlois really does make us feel the sheer exhilaration of being there.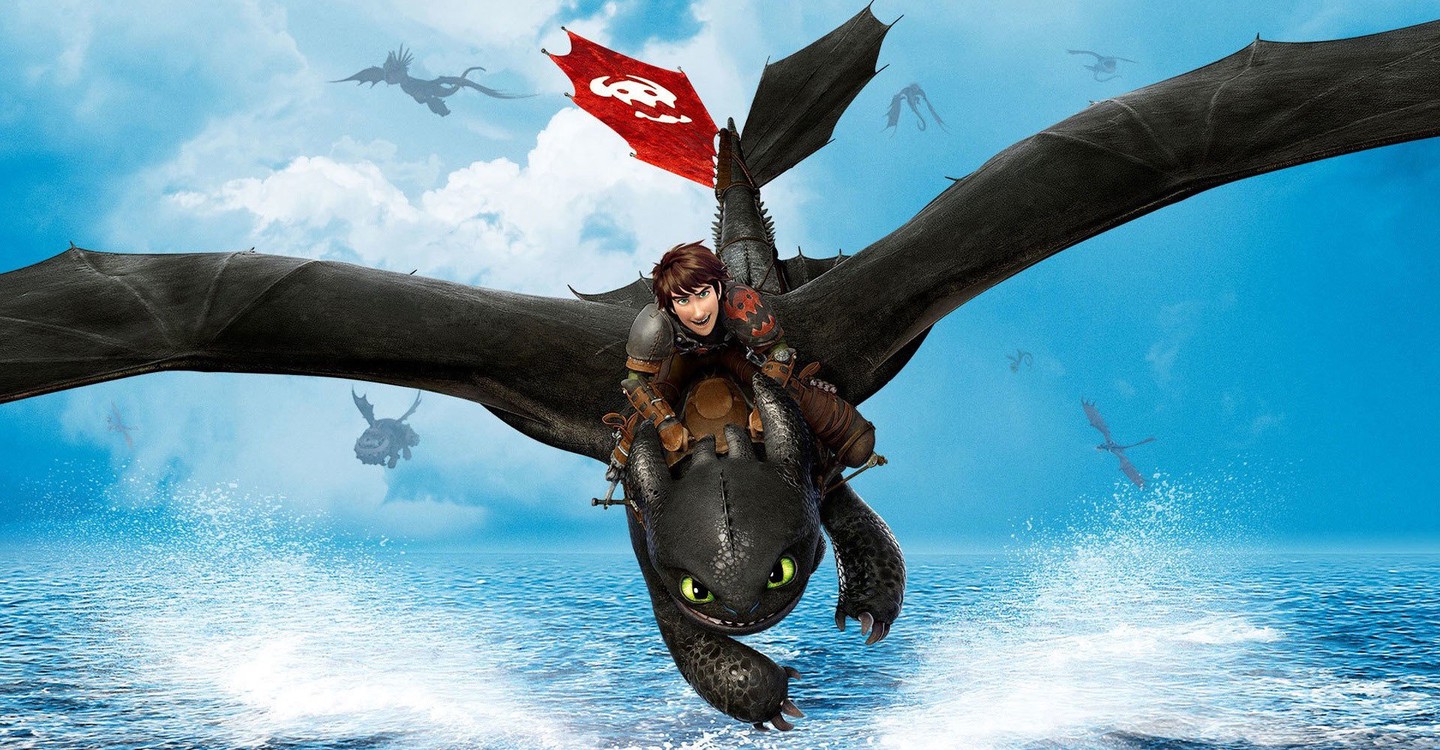 There seems to be the mandate for most franchise sequels that everything we had before be delivered with more detail and colour and much more in the way of exhilaratingly giddy 3D shots with people and things whizzing about. To this extent, How to Train Your Dragon 2 serves up an epic-sized series of scenes with massive flotillas of Drago's battleships and the climactic battle scenes with armies of dragons fighting and the attempts to capture/defeat the gigantic Alphas. You are constantly being impressed by How to Train Your Dragon 2 from an artistic standpoint.
The other side of the coin is – do we really care about what is happening? Am I, the viewer, invested in the outcome the characters are fighting for? Crucially, the great downfall for this film is that I feel largely indifferent to the vague bildungsroman arc that Hiccup undergoes from youth to chief – for that matter, only slightly invested even when one of the series major characters is killed off. There are moments that are cute and the film makes you go "awwww" – many of these involving Cate Blanchett as Hiccup's mother, especially the dance of reconciliation that she and Stoick undergo – but most of the characters feel like they are there only because they were in the last film.
What we have resembles DreamWorks' Kung Fu Panda 2 (2011) – a sequel that lavishes a great deal of artistry on the film, yet crucially fails to support what is happening by only giving us a slight story "what we had before plus a little bit more." It seemed that audiences felt the same way, leaving How to Train Your Dragon 2 underperforming on expectation at the box-office.
This was followed by a further sequel How to Train Your Dragon: The Hidden World (2019).
---
---