(Kuky Se Vraci)
---
Crew
Director/Screenplay – Jan Sverak, Producers – Eric Abraham & Jan Sverak, Photography – Mark Bliss & Vladimir Smutny, Music – Michal Novinsky, Visual Effects Supervisor – David Vana, Special Effects Supervisor – Kamil Jaffar, Production Design – Jakub Dvorsky. Production Company – Biograf Jan Sverak Productions/Portobello Pictures/Phoenix Film Industries/Czech Television.
Cast
Ondrej Sverak (Ondra), Kristyna Novakova (Ondra's Mother)
Voices
Ondrej Sverak (Kooky), Zdenek Sverak (Captain Goddamn), Jiri Macharek (Anuska)
---
Plot
Young Ondra's mother persuades him to throw out his old toys. She also decides that he should throw out his beloved red stuffed toy Kooky because its stuffing affects Ondra's asthma. The toys are placed out in the trash and taken to the dump. The other toys are crushed but Kooky makes an escape through the chain link fence. He is found by Captain Goddamn, the Guardian of the forest. Soon Bagmen, creatures made up of trash, come hunting Kooky and demanding that he return. While the other creatures of the forest want to surrender him, Captain Goddamn refuses and grants Kooky shelter. They then set out on a perilous journey to Stinkyville, where the humans live, to return Kooky home to Ondra. They are pursued the entire way by the Bagmen who are determined to bring Kooky back to the dump.
---
Kooky is a film from Czech director Jan Sverak. Sverak made a big splash a few years ago with Kolya (1996), which won the 1997 Academy Award for Best Foreign Language Film. Jan Sverak went onto make other subsequent other live-action works such as Dark Blue World (2001) and Empties (2007). Subsequent to this, Sverak made Three Brothers (2014) where three boys enter into various fairytales and Barefoot (2017), a non-genre Coming of Age story set during World War II.
With Kooky, Sverak has set out to make a puppet film about the quest of a fluffy toy to return home to its young owner. The scenes following Kooky's journey through the forest are sporadically interspersed with live-action scenes of the young boy missing his favourite toy. The toy hero looks like a cross between Gumby and Elmo – much sarcastic humour is thrown in his direction for having fur that is artificial and red, as well as being a cuddly toy. His companion Captain Goddamn has features that look like a roughly sewn burlap bag, while the pursuing nemeses of the Bagmen are creatures made of plastic sheeting and soda bottles with butane flame burners as beaks. The other creatures that inhabit the forest are a bizarre menagerie made of what look like salvaged scraps, even leaves and acorns. They also drive around in unique miniature cars made up out of pieces of wood and the like. There is an enormous degree of invention that has gone into creating these creatures and bringing them and their world to life.
You are tempted to make comparisons between Jan Sverak and his countryman Jan Svankmajer. Svankmajer specialises in stop-motion animation and Claymation in films such as Alice (1988), Faust (1994) and Otesanek (2000), which regularly feature bizarre menageries of creatures. I was tempted at one point to call Kooky a variant on Toy Story (1995) by way of Jan Svankmajer but this is not quite apt. Jan Svankmajer is more of a surrealist and his films are about the intrusion of the bizarre, whereas at heart Kooky just wants to be a cute and cuddly children's film. If anything, Kooky falls more along the lines of a Maurice Sendakian fantasy – see Where the Wild Things Are (2009) – and its combination of child-like innocence and darkly threatening creatures.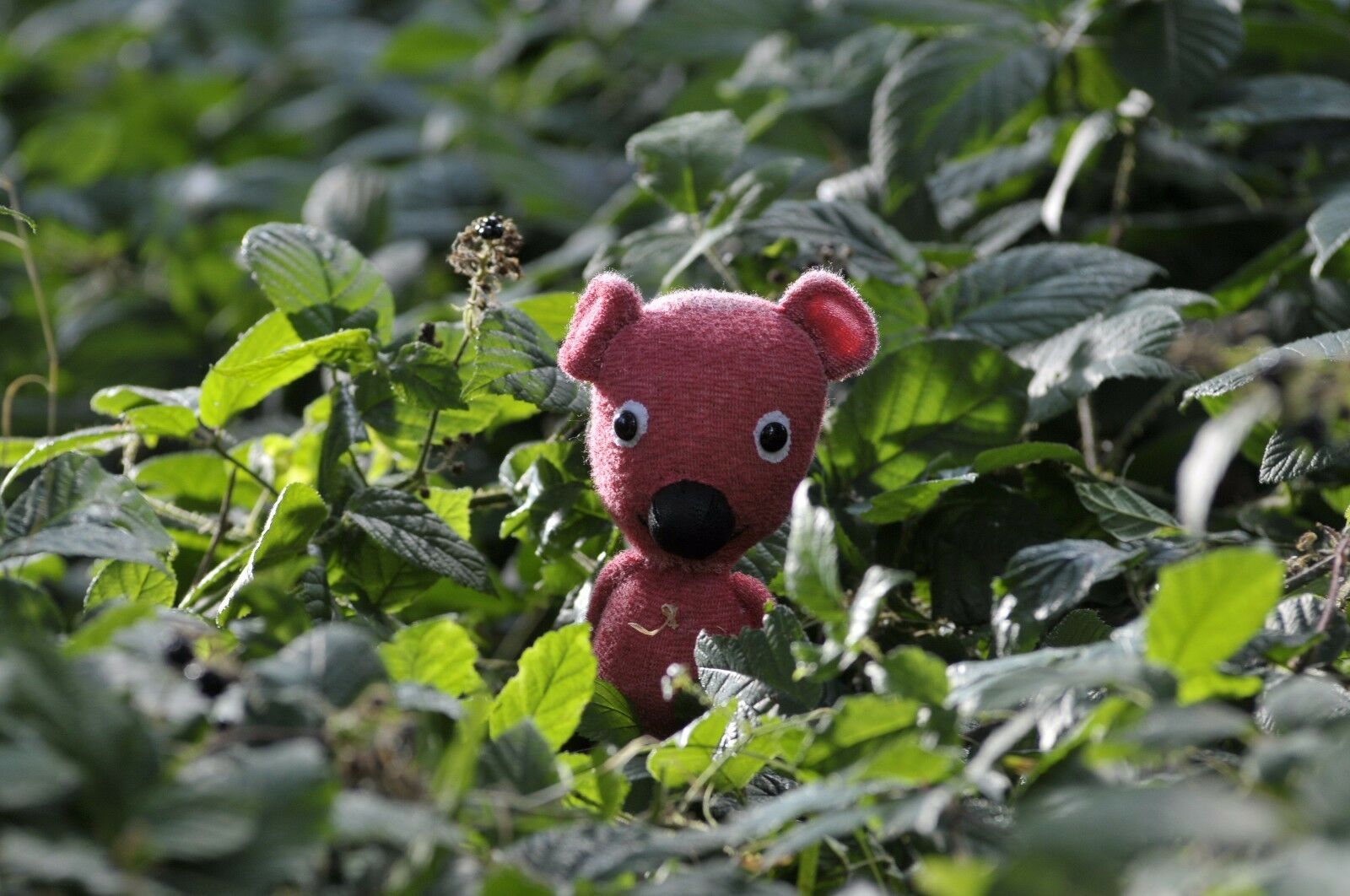 Kooky is a sweetly appealing film. It does take some time to warm to. One of the reasons for this is that the version seen here has had the voices redubbed in order to carry it over into English-speaking countries, although it would appear that the redub has been conducted by Czech actors as opposed to any native English-speakers (a slight European accent comes through). This suffers from the same problem of many children's films in that the voices are too simplistic and throw in modern colloquialisms that jar.
Eventually though, if one goes with the film, the characters imprint themselves with modestly endearing quality – you feel for their dramas, plights and triumphs – the journey they take is eventually an emotional far more than simply a picaresque one. The dialogue is often wry and witty and at times surprisingly pitched to adults more so than the children's audience the film seems to want to sell itself to – there is a side-splitting scene where Captain Goddamn tries to explain sex to Kooky. The relationship between Kooky and Captain Goddamn is well portrayed and holds something clearly personal on Jan Sverak's part – the voice role of the wisely Captain Goddamn is played by his own father, well-known Czech actor Zdenek Sverak, while the live-action Ondra and the voice of Kooky is played by Jan Sverak's own son Ondrej.
---
---