---
Crew
Director – Marc Forster, Screenplay – Zach Helm, Producer – Lindsay Doran, Photography – Roberto Schaefer, Music – Britt Daniel & Brian Reitzell, Music Supervisor – Brian Reitzell, Visual Effects – Barxseven (Supervisor – Jay Randall), Digital Dimension, Double Negative (Supervisor – Adrian Banton), FX Cartel (Supervisor – Gunnar Hansen), Intelligent Creatures (Supervisor – Raymond Gieringer), Klon Films & Mokko Studio, Graphics – MK12, Production Design – Kevin Thompson. Production Company – Mandate Pictures/Three Strange Angels/Crick Pictures LLC..
Cast
Will Ferrell (Harold Crick), Maggie Gyllenhaal (Ana Pascal), Emma Thompson (Karen Eiffel), Dustin Hoffman (Professor Jules Hilbert), Queen Latifah (Penny Escher), Tony Hale (Dave), Linda Hunt (Dr Mittag-Leffler), Tom Hulce (Dr Cayly)
---
Plot
Harold Crick works as an IRS agent and leads a colourless life where everything is run to schedule and he counts numbers in head with every action he takes. One morning, Harold suddenly hears a voice that is narrating everything he is doing. He cannot find the source of this voice and becomes paranoid. The voice is that of novelist Karen Eiffel and Harold is the central character in her next book. However, she is stuck with writer's block in trying to think up how to kill Harold off. Harold is startled when he hears her narrating voice say "little did Harold know that he was about to die." Realising that he is a character in a story, Harold seeks the advice of literary professor Jules Hilbert. At the same time, Harold is conducting an audit on baker Ana Pascal who has refused to properly fill in her tax form as an act of rebellion. Harold realises that he is attracted to Ana and that this may be the crux of his story. Hilbert pushes him to defy storytelling convention and refuse to go with the plot. In doing so, Harold starts to discover how to enjoy life. Harold then discovers that Karen is a real person and sets out to implore her not to kill him off.
---
Meta-fiction is a late 20th Century post-modern notion. Meta-fiction is the idea where works of fiction have become more than simple narrative stories – where the writer breaks down the fourth wall and has characters address the reader/audience or the story being read/viewed becomes woven into the story being told, even the idea where fictional characters have an ontological reality. The first work to probably do so was Luigi Pirandello's Six Characters in Search of an Author (1921) where rehearsals for a play are interrupted and taken over by characters from another play that refuse to follow directions.
We have seen a few examples of meta-fiction applied to film – literary-based works like Providence (1977), The Neverending Story (1984) and sequels, I, Madman (1989), The Baby of Mâcon (1993), The Dark Half (1993), In the Mouth of Madness (1995), Written By (2009), Ruby Sparks (2012) and Goosebumps (2015). The most celebrated meta-fictionist on film was Britain's Dennis Potter in tv works like Double Dare (1976), The Singing Detective (1986) and Blackeyes (1989), all of which blur the line between reality and fiction in ingeniously dazzling ways. A modern equivalent of Potter is Charlie Kaufman in works like Adaptation (2002) and Synecdoche, New York (2008). Probably the first film to tap into meta-fictional themes was the French Je Tu Il (1981), which has similarities to Stranger Than Fiction, where the central character gradually became aware that he is inside a book.
There has also been the translation of the meta-fiction idea to the medium of film – something that this author has named 'meta-film'. This notion began with Woody Allen's The Purple Rose of Cairo (1985), which had the hero of a 1930s film step out of the screen into the real world, although the earlier The French Lieutenant's Woman (1981) used meta-film in non-fantastic ways. Similar ideas appear in films like The Icicle Thief (1989), Last Action Hero (1993), Wes Craven's New Nightmare (1994), Rubber (2010), Camera Shy (2012) and Snowflake (2017), while works like Delirious (1991) and Pleasantville (1998) apply meta-fiction to the medium of television. The effervescent Zoom (2015) covers film, literature and comic-books with characters from each medium influencing the other. (For more detail see Meta-Fiction Films).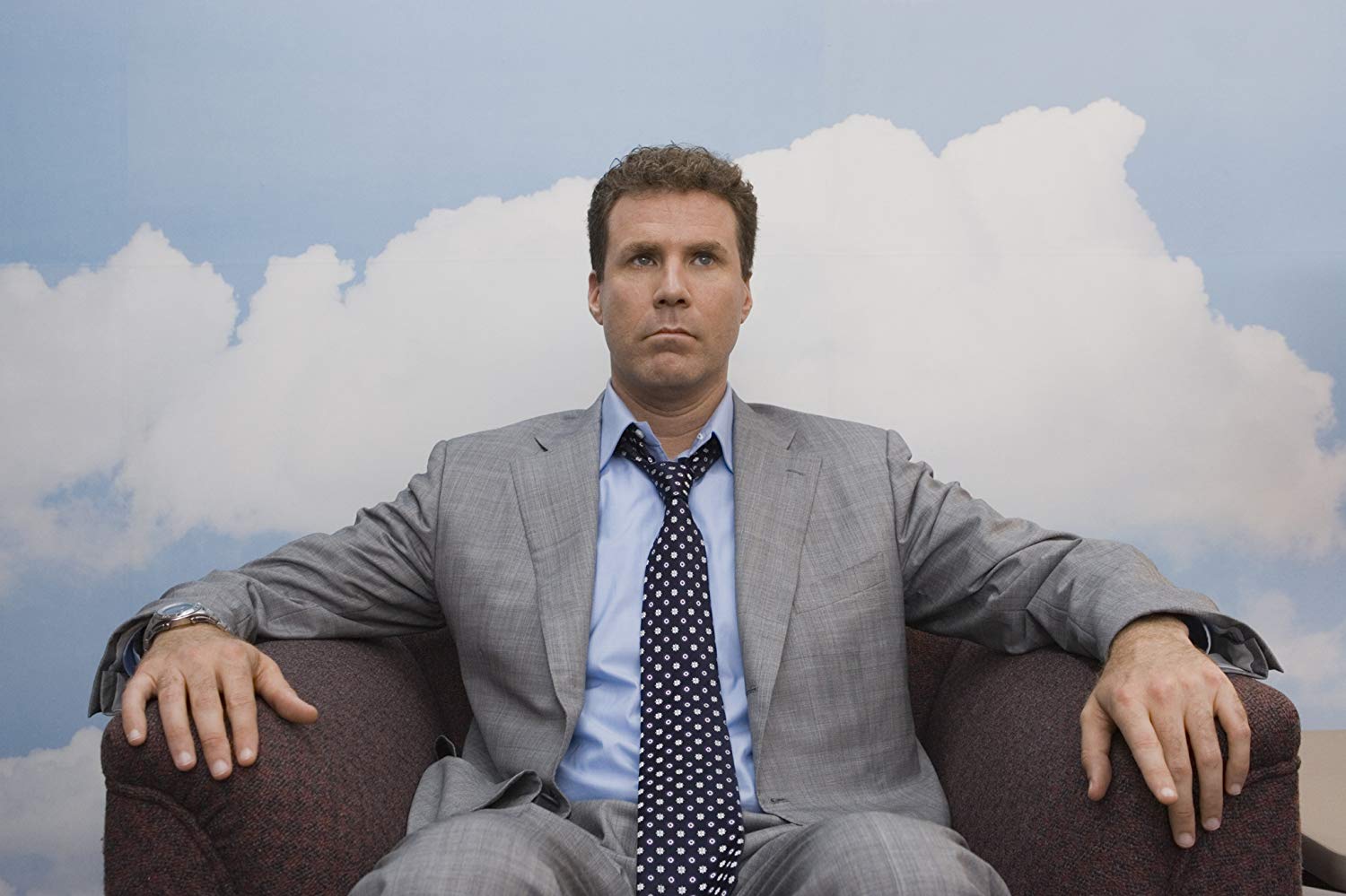 The work that Stranger Than Fiction resembles the most is Dennis Potter's Karaoke (1996), wherein an author discovers that the characters in his work have real-life counterparts, although there Potter eventually opted for a mundane resolution. There is also a great deal of similarity between Stranger Than Fiction and The Truman Show (1998), a quasi-meta-fictional piece wherein the central character makes the discovery that his entire life has been staged as a giant reality tv show. (The similarities between the two go beyond that – both films star actors that have become known for their comedy roles (Jim Carrey and Will Ferrell) who used the film as a vehicle to demonstrate their capacity to be serious actors as well). Although perhaps more than any of these, Stranger Than Fiction comes closest to the Dutch film Waiter (2006), which was released almost around the same time, wherein a waiter experiences dissatisfaction to his writer over being a fictional character.
Stranger Than Fiction comes from director Marc Forster. Forster had previously directed Monster's Ball (2001) and the heavily fictionalised J.M. Barrie biopic Finding Neverland (2004), both of which I had found overrated. Forster has dabbled in genre material upon several occasions (see below).. As a result of Forster's work up to that point, I went into Stranger Than Fiction with no high expectations and ended up being pleasantly surprised. Forster does extremely good job. He quietly and unobtrusively allows the story and the characters to tell themselves. Stranger Than Fiction is not a film of unearned dramatics and false tensions, rather it is one where you sense that Forster is holding back and allowing the quietude of the characters to speak.
Under another director, Harold Crick could easily have had a standard arc where he goes from lifelessly dull to suddenly exploding with life and dancing in the streets with joy. Contrarily, Forster holds Will Ferrell's performance in right until the end and this has the effect of allowing Ferrell's surrender to the fate that Emma Thompson has given him to become nobly tragic. Forster and Zach Helm end the film on a feelgood note but this never arrives at a cliche upbeat surge but instead comes thoughtfully and with haunting effect. Zach Helm is a relative newcomer but turns in an exceptional script. It is written with a knowing literary wit and some very funny lines, especially those handed out to Dustin Hoffman's professor. You even come out convinced that the novel we hear being narrated may well have had the literary merit it is described as having.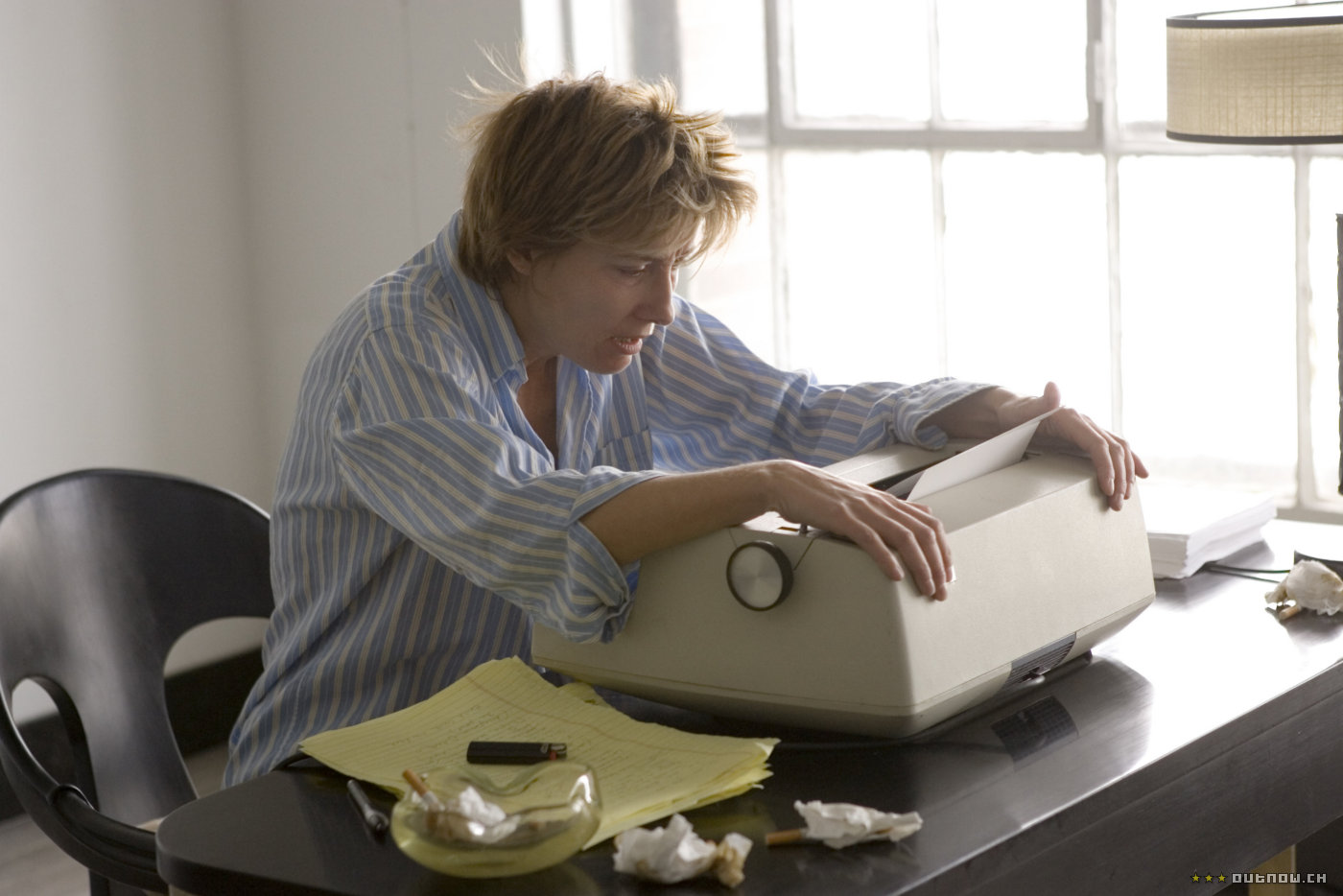 I must admit to have found Will Ferrell an intensely annoying actor in films like Elf (2003), Bewitched (2005), Talladega Nights: The Ballad of Ricky Bobby (2006), Blades of Glory (2007), Step Brothers (2008) and Land of the Lost (2009). In all of these, Ferrell plays with a boisterously irritating gregariousness that seems to be all but stomping his foot and demanding that audiences love him and give him attention. In Stranger Than Fiction, Ferrell is clearly trying to show that he can be a 'serious actor'. The character that Ferrell is given is at totally opposing extreme to his regular over-the-top screen persona – one where he is required to play down and seem as dull and anonymous as he possibly can. Certainly, Ferrell does this successfully, although the upshot of it is that almost every actor who surrounds Ferrell in the film ends up outshining him.
This is particularly the case when it comes to Maggie Gyllenhaal who is starting to seem an even more impressive actress with every film she does. She is the one who gives Stranger Than Fiction its life and heart – even if one suspects the relationship between her sparkly, free-spirited anarchist and Will Ferrell's lifelessly dull, anal retentive IRS agent is one of those unlikely attractions that only ever occurs in the realm of romantic comedy. There are a number of other fine performances in the film. Dustin Hoffman effortlessly holds the screen whenever he is around, while Queen Latifah projects a strength and certainty into what otherwise might have been a throwaway supporting role. It is only the great Emma Thompson who comes across as uncustomarily neurotic and never enlivens her character with the quirky sparkle that Thompson imbues most of her performances with.
Marc Forster's other genre films include Finding Neverland (2004), a biopic of Peter Pan creator J.M. Barrie; the deathdream fantasy Stay (2005); the James Bond film Quantum of Solace (2008); the zombie film World War Z (2013); and the live-action Winnie the Pooh film Christopher Robin (2018).
Stranger Than Fiction also gave an amazing degree of buzz to the name of screenwriter Zach Helm when it came out. On the basis of Stranger Than Fiction, Helm was next handed the directorship of the magical toyshop film Mr Magorium's Wonder Emporium (2007).
(Nominee for Best Original Screenplay and Best Actress (Maggie Gyllenhaal) at this site's Best of 2006 Awards).
---
---